Newsletter
TFC Republic Weekly: March 13-19 lookahead
Toronto FC is still searching for its first win of the season after a disappointing letdown in its home opener over the weekend.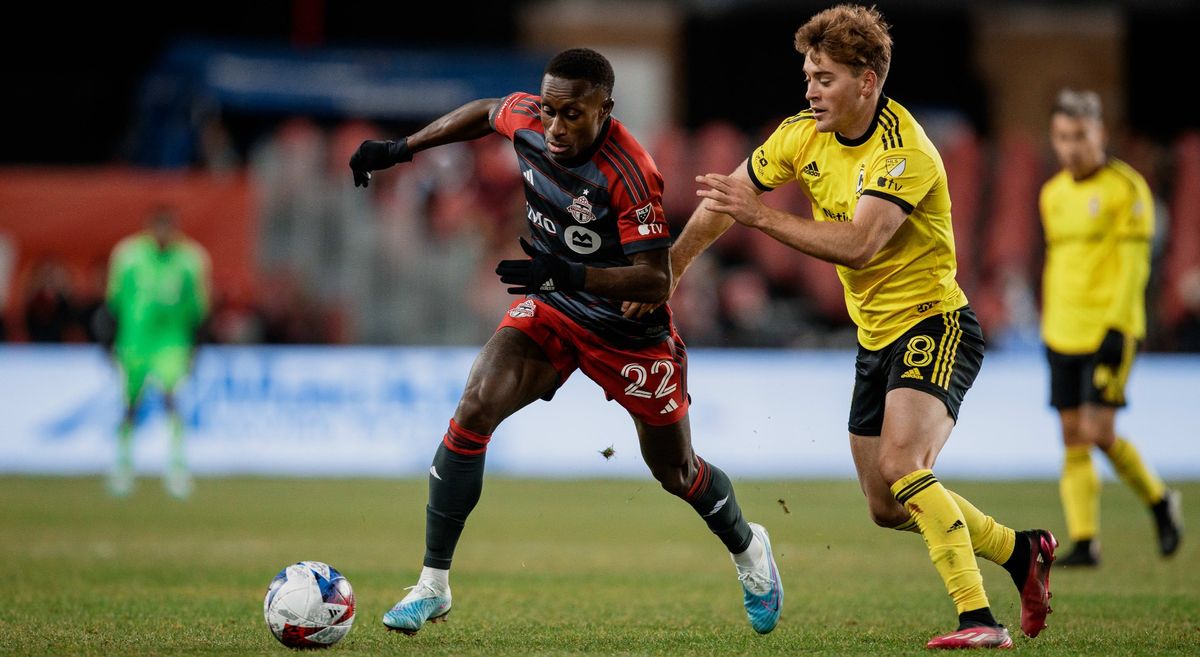 Welcome to the latest edition of TFC Republic Weekly, a free email newsletter that will land in the inbox of both paid subscribers and free members of TFC Republic every Monday.
This newsletter will look at what's in store over the next seven days for Toronto FC, and set up their schedule of games for the week.
You'll also get a glimpse of what to expect at TFC Republic in the coming days.
So, without further ado...
Another letdown from Toronto on the weekend
Toronto FC remains out in the cold when it comes to earning its first win of the 2023 MLS campaign.
After collecting a single point through its first two games of the season, Toronto had to settle for a 1-1 draw against the Columbus Crew in its home opener on a frosty Saturday night before an announced crowd of 25,796 at BMO Field.
Deandre Kerr scored the lone goal for Toronto who are now winless in nine games (six losses), with its previous victory coming in a 2-0 decision over Charlotte FC on Aug. 27, 2022. That was also TFC's last clean sheet.
Jimmy Medranda's goal for Columbus in the 75th minute marked the third straight match in which TFC coughed up a lead in the second half. His equalizer also underscored what has become an issue for the Reds early on in this campaign - a lack of game management and an inability to close things out when they have the advantage.
"Look, we had a chance to get a great win in the first game, and we let ourselves down with an inability to just see the game out," coach Bob Bradley said.
Another knock against the Reds is that they have yet to produce a complete, 90-minute performance through the first three weeks of the season.
"I thought there were moments in the first half tonight that were pretty good but then in the second half, I didn't think we did a good enough job of finding a way to get back, get control of the game, play more in their end. So, look, I think each game, there's been bits and pieces of things [that have been good], but no, we are not at the level that I think we can be," Bradley said.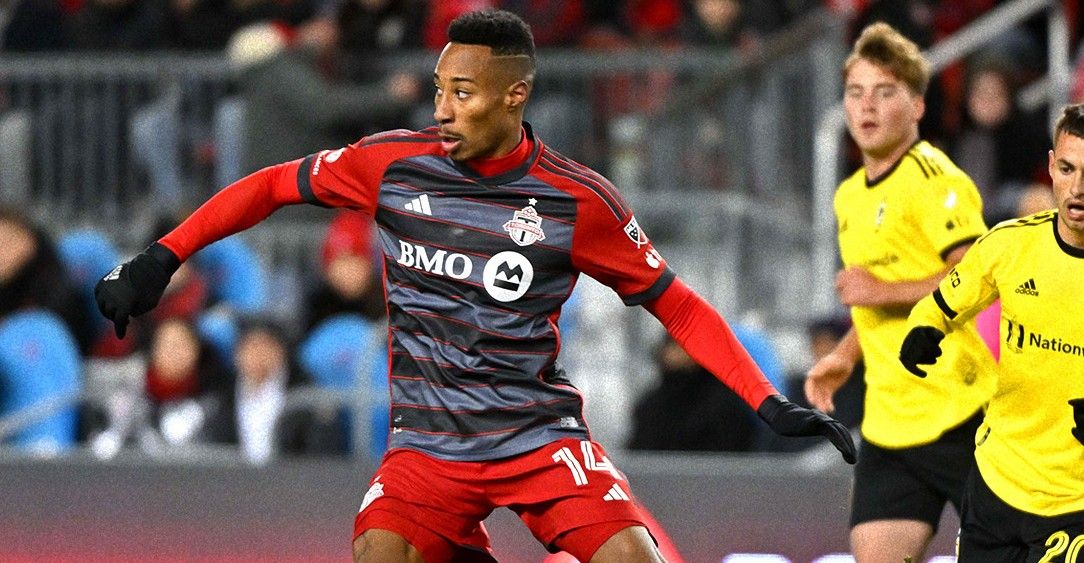 TFC vs. Inter Miami on Saturday
Toronto FC continues its search for its first win of the year when it hosts Inter Miami at BMO Field on Saturday (7:30 p.m. ET).
Miami opened its campaign with a pair of 2-0 home wins over CF Montreal and the Philadelphia Union before dropping a 1-0 decision to New York City FC at Yankee Stadium this past weekend.
Saturday's game at BMO Field is the first meeting between the clubs since Miami earned a 1-0 road win on Sept. 30, 2022. A solid opening 45 minutes by TFC gave way to a dire second half in which they were thoroughly outplayed. The Reds seemed destined to earn a draw before Gonzalo Higuaín scored in the 86th minute to seal the victory for the visitors.
Federico Bernardeschi was apologetic over how things turned out.
"I'm very sorry for this game. I thought we had more chances in the first half and we didn't score. I'm very sorry for this game because it's the last game at home in front of our fans, and I'm very sorry for this," Bernardeschi said.
Miami swept the 2022 season series after previously earning a 2-1 home win on Aug. 20.
Miami leads the all-time MLS regular season series against Toronto with five wins and one loss. TFC has lost five straight against Miami.
After Saturday's game, these teams will meet again on Sept. 20 at DRV PNK Stadium.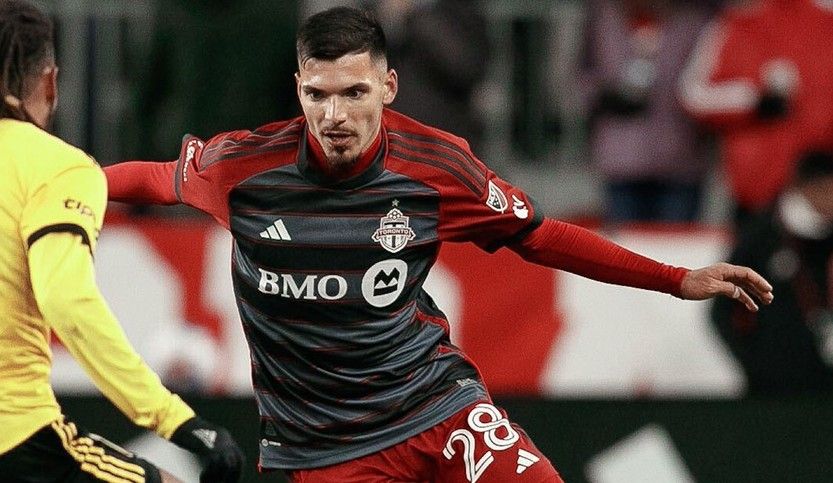 All quiet on the Canada Soccer front
Last week, Canadian women's team captain Christine Sinclair, Sophie Schmidt, Janine Beckie and Quinn appeared before the parliamentary Heritage Committee in Ottawa, and told the MPs that their program is being held back by Canada Soccer.
The team is embroiled in a bitter labour dispute with the sport's governing body, and Sinclair ruthlessly took Canada Soccer to task for fostering a "culture of secrecy and obstruction" in its labour negotiations with the women's team over the years.
"As the popularity, interest and growth of the women's game has swept the globe, our most painstaking battle has been with our own federation and trying to obtain fair and equitable treatment in the way we are supported and the way we are paid," Sinclair said.
Sources tell TFC Republic that there's been no significant movement in terms of the women's and men's teams coming to an agreement with Canada Soccer over a new collective bargaining agreement.
Despite the lack of trust both the men's and women's players have towards Canada Soccer, midfielder Jonathan Osorio firmly believes the relationship can be repaired.
"Because the relationship over a long period of time has not been fixed, it's going to take time to mend it. But it is possible. And the players, we're trying, we're doing what we can to fix that. Now we need the other side to be co-operative as well so that things can get better," Osorio said last week.
Canada Soccer officials are due to appear before the committee in Ottawa on March 20.
---
---
Stories to look out for at TFC Republic
TFC president Bill Manning revealed last week that Canadian midfielder Jonathan Osorio has joined Lorenzo Insigne and Federico Bernardeschi on the team's books as a Designated Player. It's basically an accounting move that frees up some salary cap room, but it was an announcement that caught fans by surprise and caused a lot of confusion. What does this mean for TFC? Has the club given up chasing a new DP? How does this help Toronto? I'll have a feature story that explains all of this in the coming days.
Other stories that will be published later this week include:
In-depth pre- and post-game coverage of TFC's home game against Inter Miami.
A column on the state of the union at Toronto FC.
A feature story on Kosi Thompson.
The weekly notebook from TFC practice with all the latest news ahead of Saturday's game.
A "bits and bites" column on various things going on at TFC.
We'll have an in-depth story if the Canadian men's team roster is released this week.
Another edition of reader mailbag.
And much more!
---
TFC Republic mailbag
TFC Republic will feature a regular reader mailbag column where I answer questions from subscribers about Toronto FC and Canadian soccer in general.
I'll answer the best questions submitted to me by TFC Republic readers, so feel free to drop me an email at johnmolinaro@rogers.com. You can also reach out to me via Twitter and Facebook.
(Top photo courtesy of torontofc.ca/Andy Truong)
---
TFC Republic is a paid-subscription website. All of the content at TFC Republic is behind a paywall, and you need to be a subscriber to access it. It costs only $8 for a one-month subscription, or $50 for a full year (prices include 13% GST/HST). What a great deal, eh?  Don't miss out, and order your TFC Republic subscription today!