Q&A
Lazar Stefanovic: From writing a math exam to making his MLS debut with TFC
In this 1-on-1 interview, Stefanovic discussed signing with TFC 2, making his MLS debut, balancing high school with soccer, and more.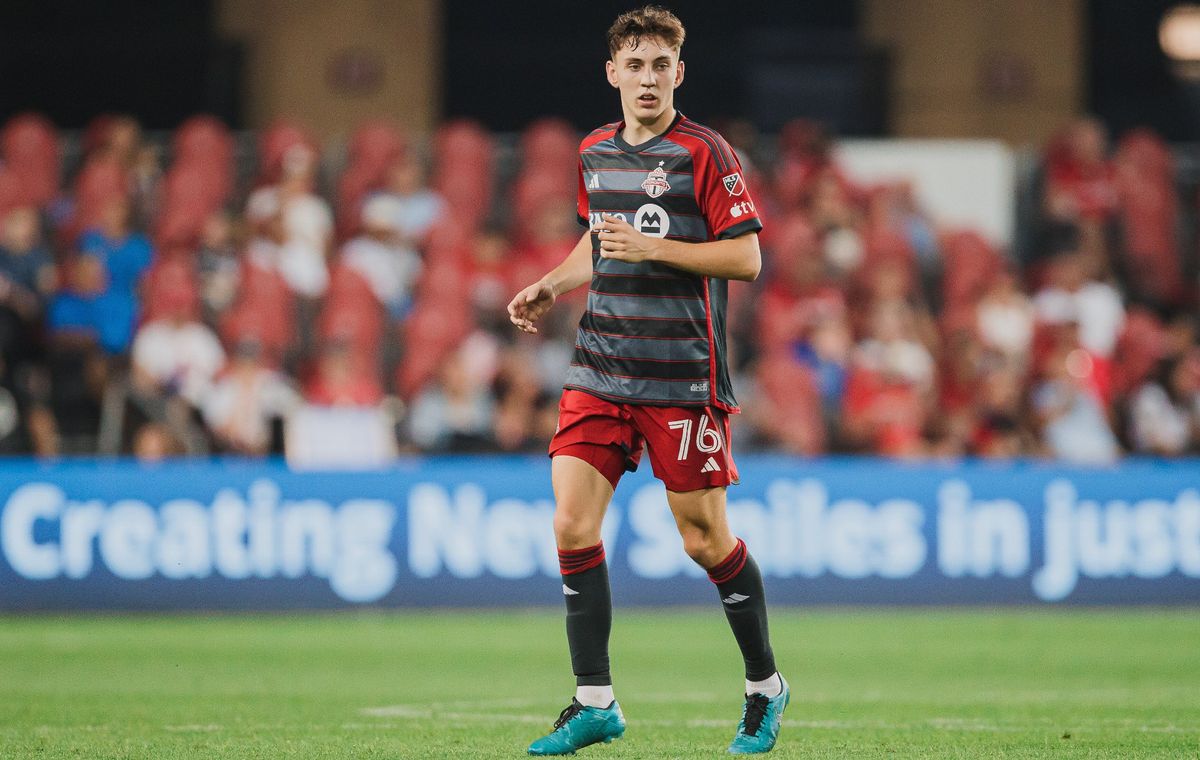 Lazar Stefanovic went from your average high school student to an MLS pro all within a few days.
A product of Toronto FC's youth academy, Stefanovic signed his first professional contract with TFC 2 on June 30. The next day he was signed to a short-term loan deal by Toronto FC and ended up making his MLS debut in the Reds' 1-0 loss to Real Salt Lake at BMO Field. Stefanovic was subbed on in the 57th minute when he replaced fellow centre back Shane O'Neill.
In doing so, Stefanovic became the second-youngest player to appear in an MLS match for Toronto (16 years, 10 months and 22 days). Three days later, he came off the bench again in a 4-0 loss away to Orlando City, this time coming on for Aimé Mabika at the start of the second half.
Born in Florida to Serbian parents, Stefanovic and his family moved to Canada when he was still very young. They ended up settling in Oakville where his dad, who played college soccer in the United States, passed down his love of the game to his son.
Stefanovic joined TFC's youth academy in 2016 after spending three years with the Oakville Soccer Club. He made his TFC 2 debut last April and has started 17 games this season for the Young Reds. At international level, Stefanovic represented Canada at the 2023 Concacaf U-17 Championship in Guatemala, scoring one goal and starting all six matches in the team's run to the semifinals. He was also named to the tournament's Best XI squad.
In this one-on-one interview with TFC Republic, Stefanovic discussed signing with TFC 2, making his MLS debut with the senior side, balancing high school with soccer, and much more.
This Q&A has been lightly edited and trimmed for brevity and clarity.