Newsletter
TFC Republic Weekly: July 24-30
A road win over New York City FC this week would see Toronto FC clinch a spot in the knockout round of the Leagues Cup.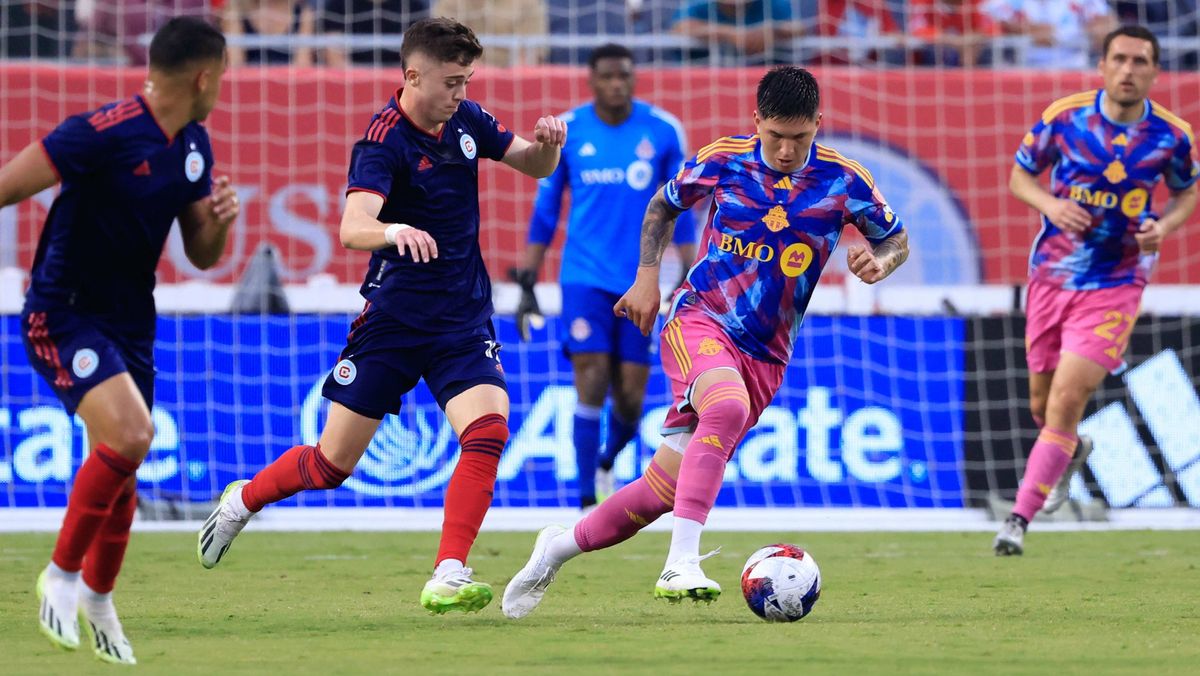 Welcome to the latest edition of TFC Republic Weekly, an email newsletter that will land in the inbox of both paid subscribers and free members of TFC Republic every Monday.
This newsletter will look at what's in store over the next seven days for Toronto FC and set up its schedule of games for the week.
You'll also get a glimpse of what to expect at TFC Republic in the coming days.
So, without further ado...
Toronto FC returns to action in Leagues Cup
With MLS on a month-long break, Toronto FC gets to take a vacation from its domestic woes this week with a pair of games in the Leagues Cup, a tournament involving every team from MLS and Mexico's Liga MX.
TFC's group stage games in the Leagues Cup are away to New York City FC on July 26 and at home vs. Mexican side Atlas on July 30. Atlas currently tops the group after earning a 1-0 road win over NYCFC on Sunday.
The top two teams in the 15 groups move on to the Round of 32 where they'll be joined by MLS Cup champions LAFC and Liga MX champions Pachuca, who received first-round byes. The knockout round begins on Aug. 2 and concludes with the final on Aug. 19. All Leagues Cup matches will air live on Apple TV.
A win away to NYCFC on Wednesday would see TFC clinch a spot in the knockout round of the tournament and offer some relief for a team that has lost six MLS games in a row and is winless in their last nine league outings.
"I think the change of competition is nice and something we can look forward to for sure," Terry Dunfield said after the team's last loss in Chicago on July 15.
Toronto's next MLS match is Aug. 20 vs. CF Montreal at BMO Field.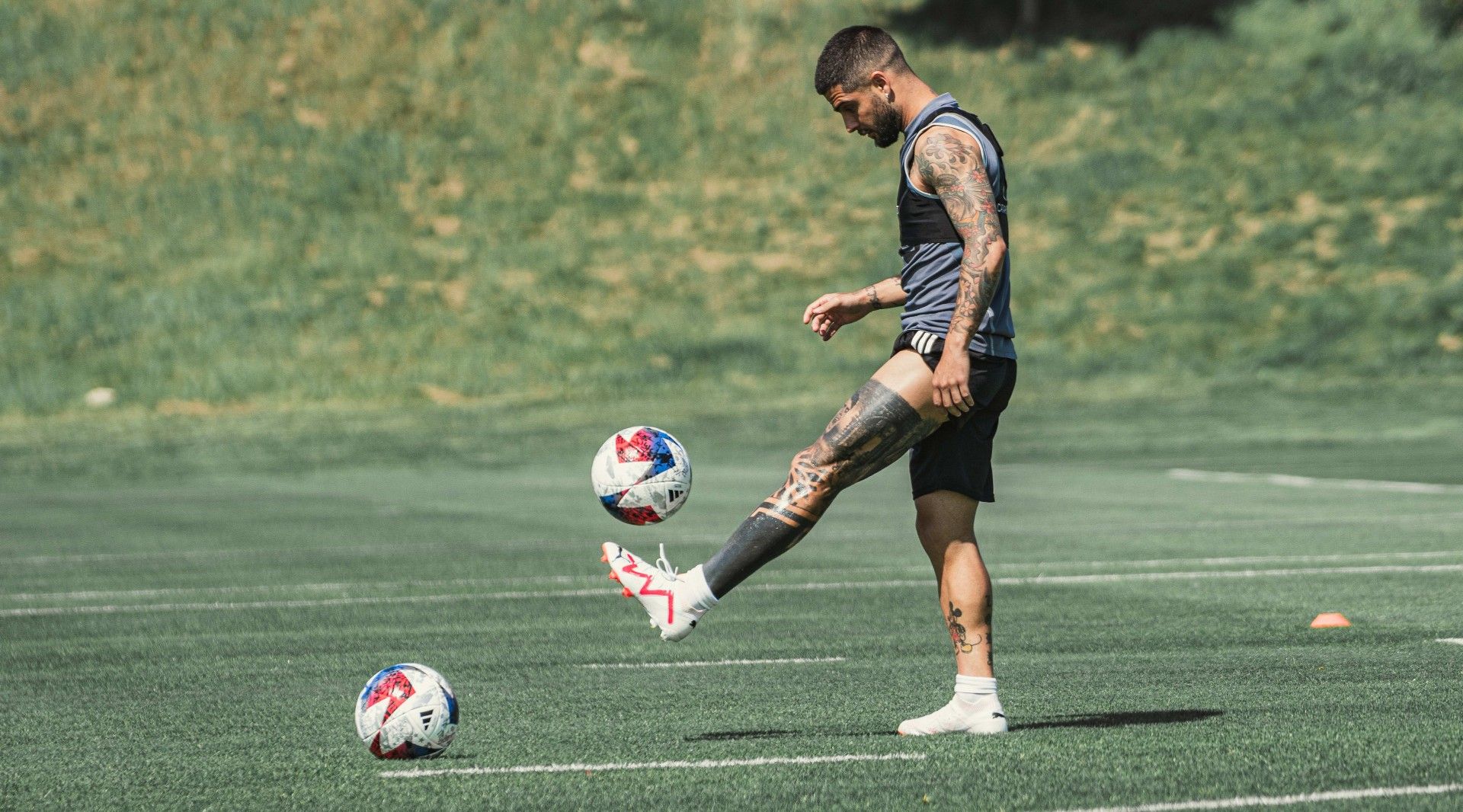 What is TFC's next roster move
The MLS secondary transfer window opened on July 5 and runs until Aug. 2. What that means is that Toronto can sign players who are either out of contract or via transfer and can make trades with each other during this one-month period.
TFC have already been busy. Two weeks ago, the Reds pulled off a pair trades within days of each other.
First, they acquired Argentine midfielder Franco Ibarra on a loan deal from Atlanta United FC for the remainder of the 2023 MLS season. In return, Atlanta received $50,000 in General Allocation Money (GAM). Then the Reds acquired midfielder Latif Blessing and a 2023 international roster slot from the New England Revolution in exchange for midfielder Mark-Anthony Kaye. Both players made their TFC debuts in the loss in Chicago.
New GM Jason Hernandez previously said his top priority is to lock up Richie Laryea, whose loan deal from Nottingham Forest expired on June 30. There's still no word on where things stand between TFC and the Canadian international.
But the next domino to fall during this summer's transfer looks to be Matt Hedges. According to The Athletic's Tom Bogert, TFC is working on a trade that would send the veteran centre back to Austin FC. Toronto is expected to receive $500,000 in General Allocation Money (GAM) as part of the deal.
Such a swap would allow Toronto to open up a fair bit of salary cap room. The Reds would get $500,000 in GAM from Austin as part of the trade. Hedges' salary for this year is $908,859 – as a TAM player, only $651,250 of his wages counts against the salary cap. So, in essence, Toronto would have $1,151,250 cap space, or 22 per cent of the $5,210,000 salary cap that MLS teams operate under.
Presumably, Toronto would invest a portion of that salary cap room on a forward, which would fill the biggest hole on its roster right now.
The Reds have gone 398 consecutive minutes without a goal and have been shut out five times in its last six outings (and four times in a row). They also sport one of the worst attacking records in MLS with just 18 goals in 24 games. The team's forwards have combined for just four goals in league play in 2023 - Deandre Kerr has three, CJ Sapong has one.
TORONTO FC TICKET DISCOUNT FOR TFC REPUBLIC SUBSCRIBERS!
TFC Republic subscribers can get up to a 25% discount (including no Ticketmaster fee) on ticket prices for Toronto FC home games.
To receive the special promo code, email me at
johnmolinaro@rogers.com
(Please don't share promo code with non-TFC Republic subscribers).
CanWNT vs. Ireland at the FIFA World Cup
The Canadian women's team continues its campaign at the FIFA World Cup with an important match vs. the Republic of Ireland in Perth on Wednesday (8:00 a.m. ET/TSN).
Canada is coming off a 0-0 draw with Nigeria last Friday in Melbourne in its opening Group B match. Australia defeated Ireland 1-0 in its first contest of the tournament. Australia tops Group B with three points, ahead of Canada and Nigeria (one point apiece) and Ireland (zero points). The top two teams move on to the knockout round.
Finishing first in Group B is important as it likely means avoiding a round-of-16 match with England, the reigning European champions who are ranked No. 4 in the world.
Canada was missing influential midfielder Jessie Fleming for the Nigeria match due to injury. Without the Chelsea star in the lineup, the Canadians looked out of sync, lacked a cutting edge in attack, and couldn't find their attacking rhythm. A healthy Fleming would be a major boost for Canada for Wednesday's game. But if she's unavailable, it'll be interesting to see how Bev Priestman's side deals with Ireland, who didn't sit back against Australia and caused the hosts plenty of problems.
Canada and Ireland have only met once before, at the 2014 Cyprus Cup where the Canadians earned a 2-1 victory. Ireland opened the scoring in the 14th minute before Diana Matheson tied things up early in the second half. Sophie Schmidt scored the winner in the final minute of regulation.
Besides Schmidt, only three other current members of the Canadian team were in the starting 11 on that day: Forwards Christine Sinclair and Adriana Leon, and defender Kadeisha Buchanan. Midfielder Quinn came on as a substitute at the start of the second half.
Canada is No. 7 in the current FIFA rankings. Ireland is 22nd.
---
---
Stories to look out for at TFC Republic
It's four games into the Terry Dunfield era at Toronto FC, and the club is not only searching for its first win under the interim coach but also its first goal. Aside from the team's lack of offensive production, what else has stood out about Dunfield's tenure in charge?
TFC Republic contributor Peter Galindo returns this week with an in-depth analysis and analytics article breaking down Toronto FC's performances thus far under Dunfield. Look for Peter's piece to be published on Friday.
Other stories that will be published later this week include:
In-depth pre- and post-game coverage of Toronto FC's away match vs. New York City FC in the Leagues Cup on Wednesday.
In-depth pre- and post-game coverage of Toronto FC's home match vs. Atlas in the Leagues Cup on Sunday.
In-depth pre- and post-game coverage of Canada's match vs. the Republic of Ireland at the FIFA Women's World Cup on Wednesday.
My weekly TFC "random thoughts" column.
The reader mailbag.
The latest instalment of our "TFC flashback" history series.
The TFC 2 report with James Grossi.
And much more!
---
TFC Republic mailbag
TFC Republic will feature a regular reader mailbag column where I answer questions from subscribers about Toronto FC and Canadian soccer in general.
I'll answer the best questions submitted to me by TFC Republic readers, so feel free to drop me an email at johnmolinaro@rogers.com. You can also reach out to me via Twitter and Facebook.
(Top photo courtesy of Andy Truong/Toronto FC)
---
TFC Republic is a paid-subscription website. All of the content at TFC Republic is behind a paywall, and you need to be a subscriber to access it. It costs only $8 for a one-month subscription, or $50 for a full year (prices include 13% GST/HST). What a great deal, eh?  Don't miss out, and order your TFC Republic subscription today!