News
TFC locker clean out day: What's ahead for Toronto FC in off-season?
The 2022 off-season will be one of the most important in club history after the Reds failed to make the playoffs for a second straight year.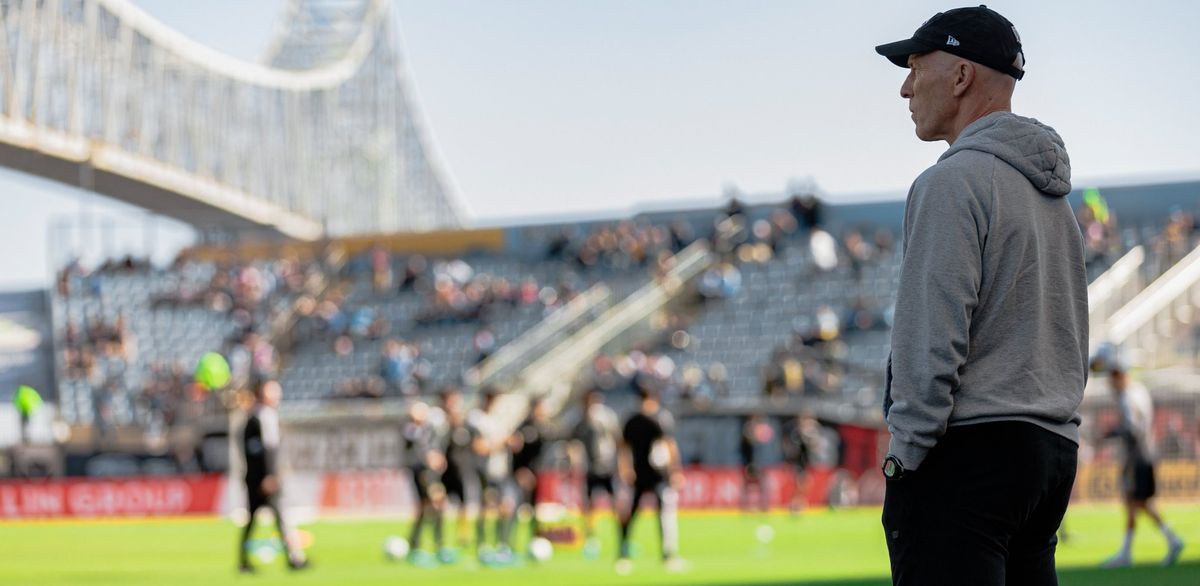 A totally forgettable 2022 MLS season came to end for Toronto FC last weekend with a 4-0 road loss to the Philadelphia Union.
Toronto (9-18-7) ended up in 13th place in the Eastern Conference, and Sunday's setback in Philadelphia meant it closed out the campaign with five straight losses and went winless in its last six games. All that was left to do before officially closing the books on the campaign was for the team to face reporters one last time during its annual locker clean out day.
This traditional end-of-year media availability was the last chance that my colleagues and I had to grill club president Bill Manning, coach Bob Bradley and a small group of players before they go their separate ways this off-season.
Here are the highlights from Wednesday's locker clean out day.
This story is out from behind the TFC Republic paywall, and is free to read by everybody. If you've ever been on the fence about subscribing to TFC Republic, hopefully this will give you an idea of the type of in-depth content that paid subscribers enjoy on a daily basis.
You can subscribe to TFC Republic by
CLICKING HERE
, or by clicking on the subscribe button on the home page. A monthly subscription costs just $8, while a yearly subscription is $50 (a savings of 48%).
TFC's roster: Big changes or just some tweaks?
Despite Toronto FC missing the playoffs for a second straight year, there is sense within the organization that there is a solid foundation to build upon after the summer arrivals of Italians Lorenzo insigne, Federico Bernardeschi and Domenico Criscito, and Canadian internationals Mark-Anthony Kaye and fullback Richie Laryea.
Still, coach Bob Bradley didn't shy away from acknowledging how his side struggled this past year, and that "there's a lot to do" to retool the roster before next year.
"The season has been a challenge. It's been inconsistent — inconsistent from half to half, inconsistent with lineups. And there's still a lot of work to be done to make a really good team," Bradley offered.
More than 20 players left the club after Bradley took over as the team's new coach and sporting director last November. From the way Bradley was talking on Wednesday, it doesn't sound like the roster cuts will be as deep this winter. At the same time, it's clear that the Reds need significant upgrades at several positions. The question was put directly to Bradley by one reporter: Is it fair to say that TFC's spine - goalkeeper, centre back and forward - needs to be improved?
"That's very fair. Very fair," Bradley answered.
Bradley also stressed that aside from bringing in new recruits, players on this year's roster who'll be back next season have to be better and show more consistency.
"One part of getting better is the idea with the players you have that they can improve. That is an important part of how a team develops," Bradley explained.
Despite the team's second consecutive 13th-place finish in the East, captain Michael Bradley believes progress was made this year.
"The frustration for me at the end of last year was that I felt that … it was a year where I'm not sure how much better off we were at the end than we were at the beginning," Bradley said.
"This year there was real work — every single day in trying to push the bar forward, trying to raise the level of things, make a better team, play better football."
Bernardeschi believes the team is headed in the right direction, but also stressed patience will be required.
"When you begin a new project, you need time, sacrifice and a lot of hard work," Bernardeschi said through an interpreter.
He later added in English: "[Next] season is another story, for sure. Okay? Don't worry."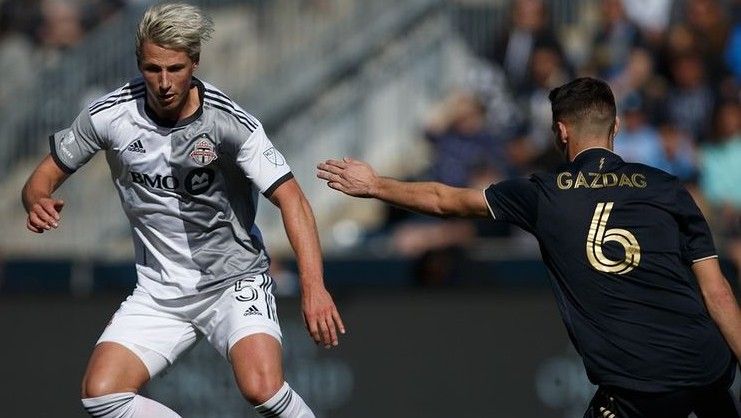 TFC to follow 2015 off-season blueprint
Team president Bill Manning suggested the upcoming winter will mirror TFC's off-season after the 2015 MLS campaign. You'll recall back then that the Reds strengthened their roster by filling positional needs with the signings of goalkeeper Clint Irwin, defenders Steven Beitashour and Drew Moor, and Canadian midfielder Will Johnson.
"I looked back to when I first came to TFC and I compare it in some ways to where the club was in 2015, in that they had built a bit of a foundation that year bringing in [Sebastian] Giovinco and [Jozy] Altidore. They had Michael Bradley from the previous season, but we still weren't the completed project. In 2015, we wound up getting knocked out in the first round of the playoffs, and I remember at TFC there had been a lot of change [in the previous years]," Manning said.

"That off-season I felt we had a foundation in place but we still needed work. And if you remember that off-season, we brought in Clint Irwin, and Drew Moor, and Steven Beitashour and Will Johnson – all defensive-minded players, all quality pros. That really was the missing piece of that club to go on a good run."
The vacant DP slot
Toronto's third Designated Player roster spot has been empty since July 12 when the club and centre back Carlos Salcedo came to a mutual agreement to terminate his contract in order to allow him to move back to Mexico for family reasons.
Looking at the current roster, it's not too difficult to see how TFC might make use of that vacant DP option. In 2022, the Reds conceded a whopping 66 goals, tying the franchise record set just last year. Whether management is eager to use a DP slot on another centre back after things didn't work out with Salcedo remains to be seen. The more likely move would see TFC sign a DP forward – someone who can guarantee them 12-15 goals, and who has the experience and quality to play alongside DPs Lorenzo Insigne and Federico Bernardeschi in the front three.
Spanish forward Jesús Jiménez was red hot at the start of the season, scoring seven goals in his first nine games. But then the goals dried up, and he only scored twice after that blistering beginning to his debut campaign in MLS. Ayo Akinola was coming off a season-ending injury last year, and failed to make his mark in 2022 with just two goals in 26 appearances. Jordan Perruzza and the team's other young forwards are not ready for prime time. So, it behooves the club to go out and find a classic No. 9 this off-season.
But club president Bill Manning wasn't tipping his hand as to how TFC will use that third DP slot.
"There isn't a target per se. But look, we need some defensive help. We know that… Someone consistently that can put the ball in the back of the net is another need," Manning said.
Bob Bradley concurred: "It's not easy to say 100 per cent, 'Okay, the extra DP slot is for this position.' It's not easy to be that specific right now."
Manning said he doesn't think TFC will be in the market to pay a large transfer fee for a new DP.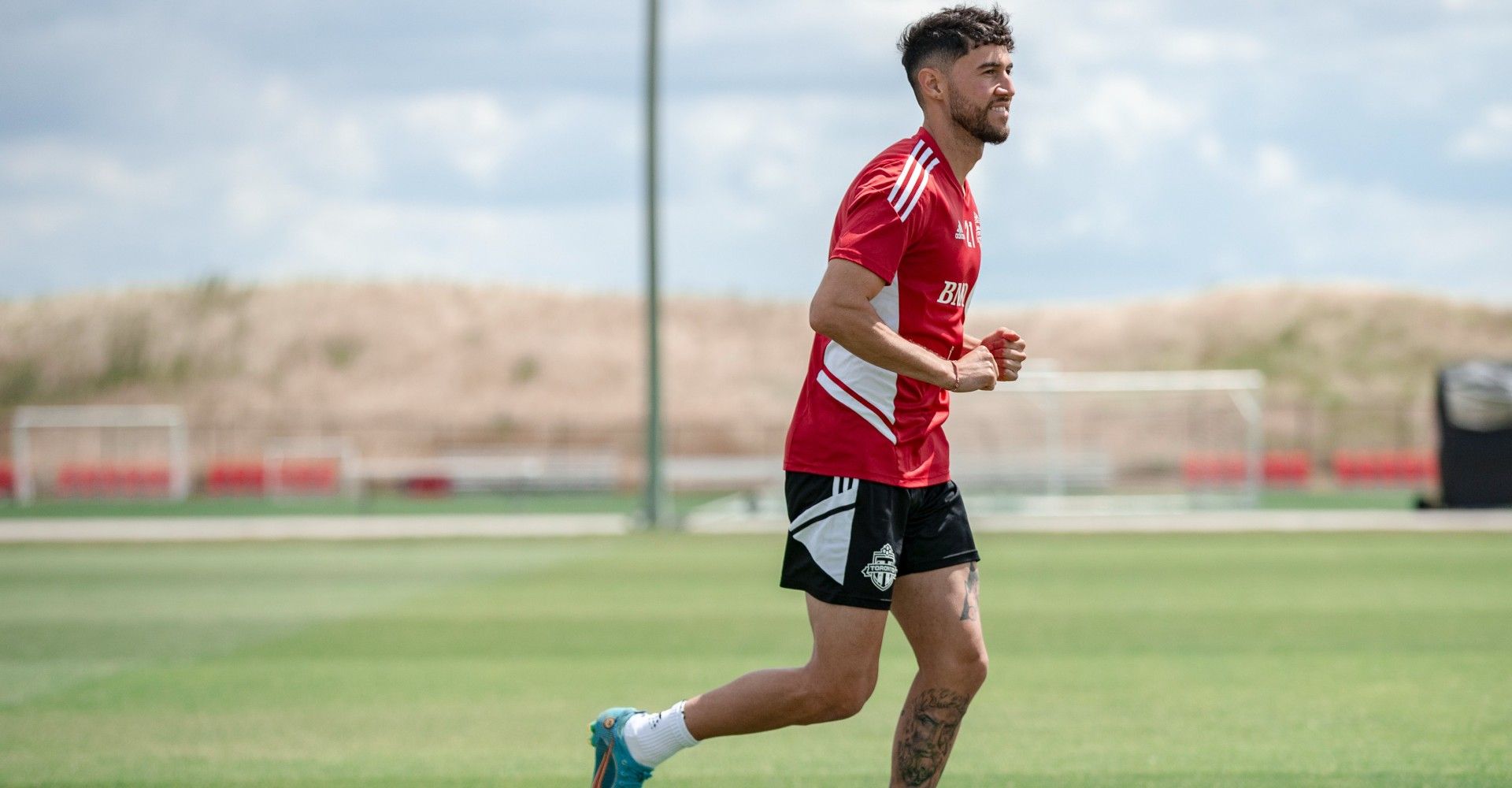 Jonathan Osorio's status is up in the air
Jonathan Osorio is out of contract and is an unrestricted free agent, and he revealed last month that he has had talks with TFC about a new deal.
But Osorio has previously indicated he'd like to play abroad before his career is over, and he said Wednesday that's still the case. At age 30, this off-season might be his last and best chance to make that move, especially if he has a strong showing for Canada at the FIFA World Cup in Qatar.
Osorio also said that he would consider signing as a free agent with another MLS team if the offer was right. He also on Wednesday that he'll make a decision about his future after next month's World Cup.
"We'll see what happens from there. But right now, I don't have an idea [about the future]," Osorio explained.
He later added: "Everything is an option at this point. Should a good opportunity present itself overseas, if it's the best option, then I'll take it."
Osorio is TFC's all-time appearance leader with 318 in all competitions, and he ranks third in all-time scoring with 58 goals, behind only Sebastian Giovinco (83) and Jozy Altidore (79). The Canadian international has been TFC's best and most consistent player the past two seasons, and finished the 2022 MLS campaign with a team-high nine goals (tied with Jesús Jiménez) and six assists (also a team-high) in 23 games.
"With everything that Oso has done here, he deserves the opportunity to size up [his] options," Bob Bradley said.
Club president Bill Manning added: "We're going to do our best to present to him an option to continue his career here and to potentially end his career here. But in respect to Oso, [he has every] right to consider his options. That's what coming out of contract does. We respect that, but we're going to work really hard to keep Oso here."
Osorio has been suffering from post-concussion syndrome after he took an elbow to the head in a July 13 loss to the Chicago Fire. Osorio only played in one of the Reds' last seven matches of the season.
Osorio said he feels more like himself and is optimistic he will be ready for next month's World Cup. Canada's first match at the tournament is Nov. 23 against Belgium.
"I will be fine," Osorio said. "I will get over this."
TFC free agents and contract options
Aside from Jonathan Osorio, goalkeepers Alex Bono and Quentin Westberg, and Canadian centre back Doneil Henry are all out of contract. Centre back Chris Mavinga and Auro Jr. will enter their contract option years in 2023, which means Toronto has to decide whether to pick up their options, or let them go.
Bob Bradley said that discussions about which players will be back next season and which will be let go begin this week. He also said that making trades within MLS and selling players to clubs abroad are other possibilities this off-season.
"I do think we are probably more open than TFC was in the past to talking to clubs overseas who have shown interest in some of our players," Bradley said.
He later added: "In certain moments, you have to be ready to sell a player if that's going to help you do other things. It has to be something that's on the table. There can't be a hard and fast rule that we're not selling anybody."
Decisions will also have to be made about Auro Jr. (Santos FC) and Luke Sigh (FC Edmonton) who spent this entire season on loan. Jacob Shaffelburg was sent on a season-long loan to Nashville SC earlier this year, but the Tennessee club has the option to exercise a permanent transfer for the Canadian winger in 2023.
"There are discussions that we believe means they will pick up the option they have," Bradley revealed.
Richie Laryea's loan deal runs through the end of June, 2023. Bradley said the club has had talks with Nottingham Forest about signing the Canadian international on a permanent basis.
"There have been those kinds of discussions, so we'll see how they all work out," Bradley said.
MLS expansion draft: Could TFC lose a player?
With St. Louis City SC set to join MLS as its 29th franchise for the 2023 season, the league will hold an expansion draft on Nov. 11. Between now and then, TFC has to figure out which players it wants to protect, and which ones they will make eligible to be selected.
St. Louis can select up to five players from the eligible pool of players, but can only pick a single player from any one club. Teams will be allowed to protect 12 players from the senior, supplemental and reserve rosters. MLS will officially release the list of eligible players for the draft on Nov. 10. Clubs that have a player selected in the expansion draft will receive $50,000 US in General Allocation Money.
The following five teams had players selected by Charlotte FC during the last year's expansion draft, so they are exempt this time around: Austin FC, Atlanta United FC, D.C. United, LAFC, New York City FC.
"With everything going on we have not had a strategic discussion yet on [the] expansion draft and roster protection," Bob Bradley said.
To read the full list of expansion draft rules and procedures, click here.
---
---
Other important off-season dates to remember
The three other major dates this off-season to circle on your calendar are:
Nov. 14 - Deadline for clubs to exercise contract options on players
Nov. 16 - Opening of free agency
Dec. 21 - MLS SuperDraft
Bob Bradley didn't rule out delving into the free agency market this winter.
"That's a good way to try to improve your team," Bradley said.
On Nov. 7, the league's 48-hour trade window reopens, which allows MLS clubs to make trades with other teams. The trade window closes on Nov. 9, and at that point, clubs can't sign or trade players until after the expansion draft.
On Nov. 17, stage 1 of the MLS Re-Entry Process and the End-of-Year Waivers process takes place. Stage 2 of the Re-Entry Process will be on Nov. 22.
Odds and ends: Insigne opens up about family problems
– During Wednesday's event, Lorenzo Insigne spoke openly about the difficult family issues he dealt with after arriving in Toronto, specifically how his wife Genoveffa had a miscarriage and lost would've been the couple's first daughter. "Not everybody knows what happened to us; we had a great family problem. I have great difficulty explaining what happened to me. It's a great loss for me and my wife. We are going to try and stay united. I have two other great [sons] that help us keep going forward and we're going to try and stay as united as possible. But she's always going to be in our thoughts," Insigne said through a translator.
– Club president Bill Manning revealed that Toronto FC had a season-ticket base of almost 21,000 this year, and he expects that number to increase to 23,000 for 2023. TFC ranked fifth in MLS this season in attendance, averaging 25,423 per game. Manning also confirmed that upgrades to BMO Field (both temporary and permanent) are coming with the stadium slated to host games at the 2026 FIFA World Cup. But he explained none of those changes will happen next season.
- Michael Bradley will be in the final year of his contract in 2023, but the 35-year-old midfielder hasn't decided whether he plans to retire after next season. "Remember when I said [earlier in 2022] that I take things a week at a time? That's where I am. You get to a certain age and part of the beauty is you stop trying to plan years in advance, you take things in the moment," said TFC's captain, who played an MLS career-high 3,050 out of a possible 3,060 minutes in 2022.
- Manning revealed there's been "strong" interest by clubs from abroad in Jahkeele Marshall-Rutty and Jayden Nelson this season, and confirmed that TFC has turned down "some significant offers" for Marshall-Rutty in the past. As far as whether Toronto is keen to sell them off and cash in, Manning said, "We'll see how all that plays out."
(Top photo courtesy of torontofc.ca)
---
TFC Republic has a comments section! At the very bottom of every story, there is a feature where you can post your comments, so be sure to share your thoughts and views.