News
TFC notebook: Matt Hedges has high hopes for new season
"When we play how we want to play, I don't think there's anybody that can stop us, to be honest," the Toronto FC newcomer said.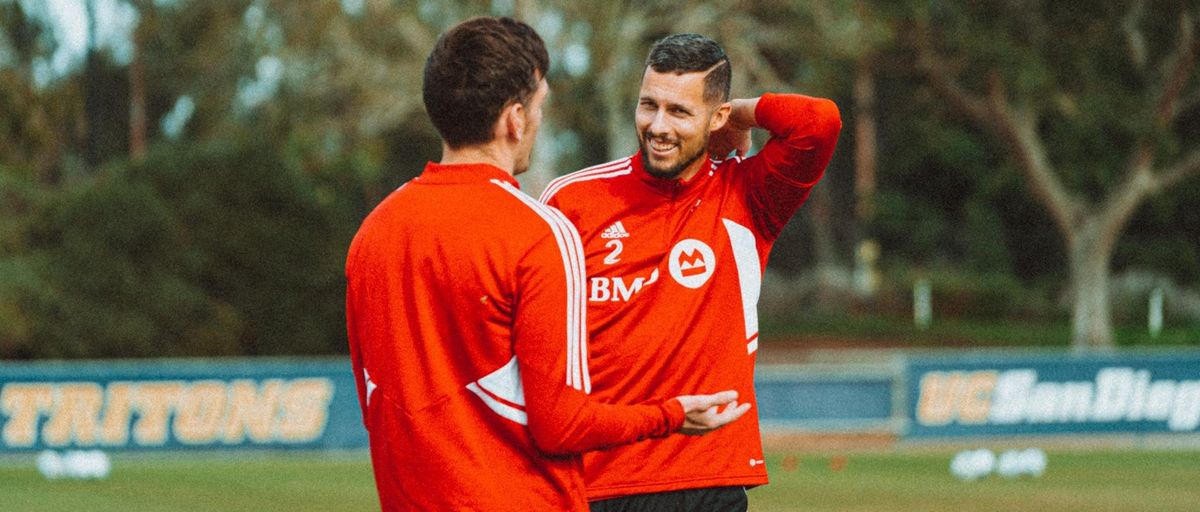 Toronto FC is back home after its California sojourn wrapped up last weekend and continues its preparations ahead of its 2023 MLS regular season opener away to D.C. United on Feb. 25.
Here are some news and notes from Tuesday's practice at the BMO Training Ground.
TFC Republic is on a
free trial this week
, so please enjoy this story and many more that will come out from behind the paywall until Sunday, Feb. 26.
You can subscribe to TFC Republic by
CLICKING HERE
, or by clicking on the subscribe button on the home page. A monthly subscription costs just $8, while a yearly subscription is $50 (a savings of 48%).
Matt Hedges talking up TFC's chances this year
Matt Hedges doesn't mince words when asked about Toronto FC's prospects for success in 2023.
"I think we can be a fantastic team. We've seen glimpses of it in [pre-season]. When we play how we want to play, I don't think there's anybody that can stop us, to be honest. That's how I feel about it," Hedges told reporters after Tuesday's practice.
It's a bold claim considering TFC failed to qualify for the playoffs the last two years - something that hadn't previously happened since 2013 and 2014. On top of that, Toronto conceded a franchise-high 66 goals in each of the previous two seasons, so Hedges' claim seems rather hopeful.
But the former MLS defender of the year wouldn't have left FC Dallas and signed with Toronto as a free agent this off-season if he didn't think the club could turn things around this year and get back to its winning ways.
Victories were non-existent for the Reds during the pre-season, as they failed to win any of their five exhibition matches (four losses). But pre-season results have to be taken with an large amount of salt considering most MLS teams, including Toronto, are still figuring things out and experimenting with their lineups.
"We feel like we're ready. There were moments in all of these games where we played really well. Obviously, there's ups and downs to pre-season. But we feel like we're ready for the regular season. Everybody feels like we're ready to go," Hedges said.
A veteran of 11 MLS seasons (all of them with Dallas), Hedges and fellow newcomer Sigurd Rosted will be looked upon to anchor a TFC back line that has leaked goals the last two years.
Bob Bradley can be demanding of his players, but Hedges has enjoyed working under the Toronto coach thus far.
"He's [gets] to the point. He doesn't bulls--t anybody. He tells it like it is. If he sees something that he doesn't like he's going to let you know. And if sees something that he does like he's going to tell you he wants more of that. That's something I like out of a coach, where they're going to be straight up with you," Hedges offered.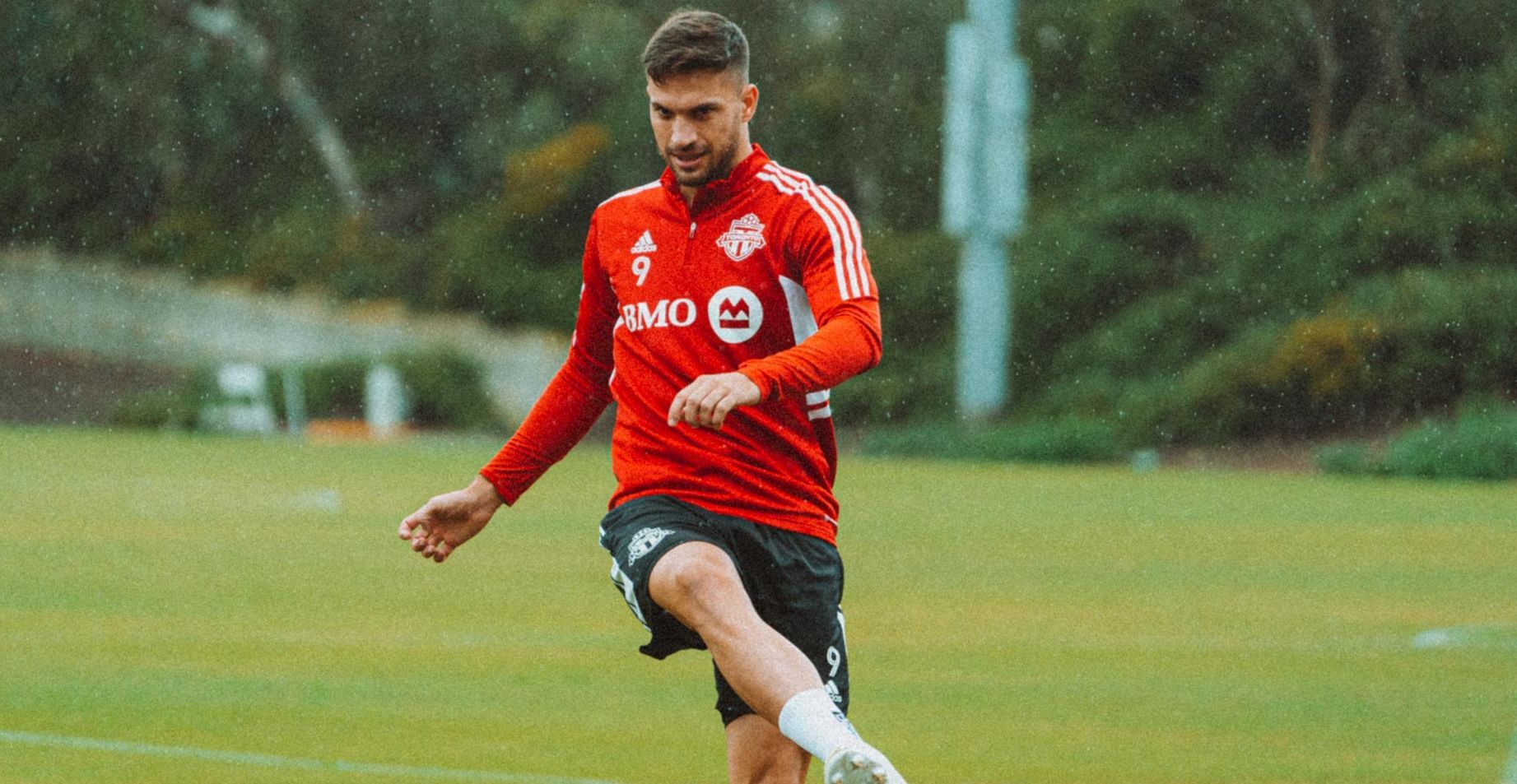 Brandon Servania a big boost for TFC
On Monday, Toronto FC acquired midfielder Brandon Servania from FC Dallas in exchange for Jesús Jiménez and an international roster spot through the remainder of the 2023 season. As part of the trade, TFC will also retain a portion of Jiménez's salary budget charge.
This trade helps address Toronto's lack of depth in central midfield. Servania, a 23-year-old from Alabama, is at an age where he can log a lot of minutes if needed and is hungry to play and prove himself. He can also be deployed as a holding midfielder or a box-to-box midfielder, something that TFC was in short supply of as they had no real back up option for either captain Michael Bradley or Canadian midfielder Mark-Anthony Kaye. Last season, Servania started in 15 MLS games and made 23 appearances (both career highs), while scoring two goals and recording three assists.
Matt Hedges was teammates with Servania in Dallas for the past four years before signing with Toronto FC in December. He described Servania as a hard-working player and someone he was close to during their time together in Texas. Hedges vouched for Servania when coach Bob Bradley asked him his opinion of the player before Toronto pulled the trigger on the trade.
"He's great as a [box-to-box midfielder]. He gets forward, he gets into the box. He can smash shots. He's good with the ball. He's a fantastic player to add to our team. He was one of my good friends in Dallas, and I'm happy he's coming here. He's going to help us a lot," Hedges said.
The prevailing narrative surrounding Servania is that he's a young player who has a lot of upside to him but that he hasn't yet reached his full potential. Hedges agrees that MLS fans have yet to see the best from Servania.
"There's a lot that can be built on with him. There's things he can improve on, obviously. But there's things he does really well. ... He's a player that can come in and change the game for us," Hedges said.
Servania didn't train with the team on Tuesday morning as he hadn't yet landed in Toronto. He is expected to arrive in town this week and should be available to play against D.C. United on Saturday.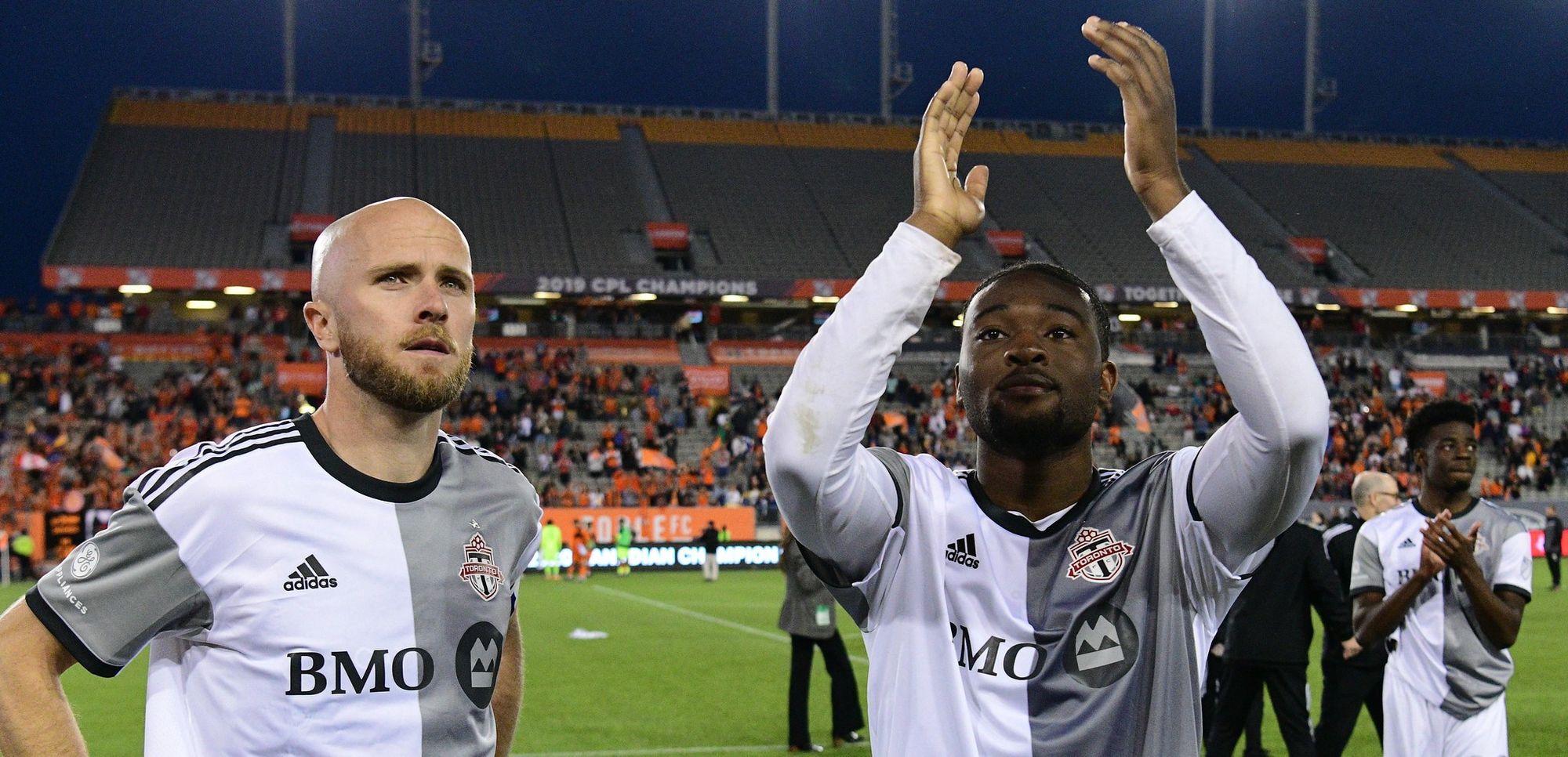 Injury report: Víctor Vázquez not in training
Almost every player on TFC's roster took part in training on Tuesday, including forward Deandre Kerr who wasn't with the team in California for the second leg of training camp, and defender Shane O'Neill who sat some pre-season games.
Notably, Víctor Vázquez didn't participate in Tuesda's training session. The veteran Spaniard scored in TFC's 2-1 loss to LA Galaxy on the weekend in its final pre-season match but is nursing an injury to his ribs.
Fullback/wingback Themi Antonoglou worked out on his own on Tuesday while sporting a big brace on his left leg. The Canadian hurt his knee during the first leg of training camp and didn't join the team back in California for the second part of camp.
There was no immediate word from the club whether Vázquez and Antonoglou will be available for Saturday's season opener.
MLS draft pick Jalen Watson, a centre back out of Penn State, also didn't train on Tuesday. Watson hasn't signed with TFC, but he has been with the senior team for the majority of pre-season camp.
---
---
Toronto's roster situation
At the moment, 26 Toronto FC players are under contract for the 2023 MLS season. Teams are allowed a maximum of 30 players on their roster. But it's important to keep in mind the distinction between the "senior" and "supplemental" rosters, especially when looking at the kinds of player additions the club is in a position to make.
Per MLS rules, up t0 20 players (occupying roster slots 1-20) count against the salary cap. These 20 players are collectively referred to as the "senior" roster. Players who occupy roster slots 21-30 are collectively known as the "supplemental" roster. These players do not count against the salary cap. The supplemental roster is primarily limited to homegrown and young players - so, for instance, TFC couldn't sign a big-money Designated Player and put him on the supplemental roster to get around the league rules.
Toronto's senior roster currently stands at 18 members, with eight players on the supplemental roster. With only two open slots on the senior roster, TFC doesn't have a lot of room to work in terms of bringing in new players from outside.
Likewise, there are only two supplemental roster spots open, and whether or not the Reds plan to fill both of them before Saturday or shortly after the season kicks off remains to be seen.
If Toronto does add players to its supplemental roster, you'd have to think TFC 2's Kobe Franklin has the inside track. The 19-year-old Toronto native was a key member of a TFC 2 team that made the playoffs for the first time in franchise history last year. He also plays as a fullback/wingback, which is an area the Reds are lacking in depth at the moment.
Franklin was with Toronto FC in California for pre-season camp, and trained with the first team on Tuesday, alongside TFC 2 teammates Alonso Coello Camarero and Markus Cimermancic.
(Top photo courtesy of torontofc.ca)
---
TFC Republic has a comments section! At the very bottom of every story, there is a feature where you can post your comments, so be sure to share your thoughts and views.