Newsletter
TFC Republic Weekly: November 15-21 lookahead
Toronto FC has a chance to win some silverware this week, while the Canadian men's team has an important match vs. Mexico in World Cup qualifying.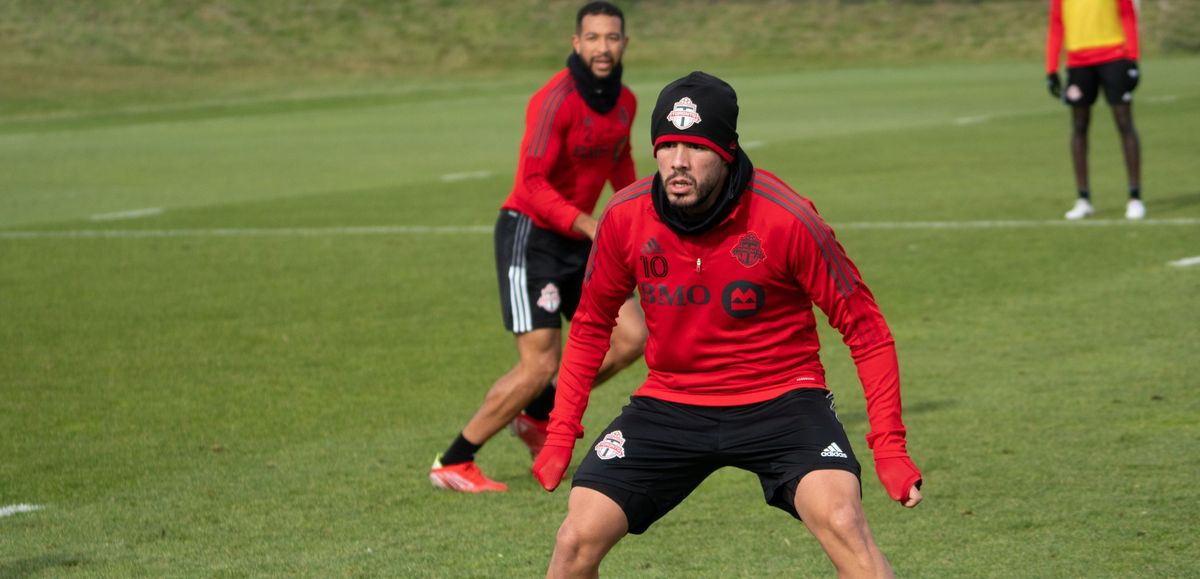 Welcome to the latest edition of TFC Republic Weekly, a free email newsletter that will land in the inbox of both paid subscribers and free members of TFC Republic every Monday.
This newsletter will look at what's in store over the next seven days for Toronto FC, and set up their schedule of games for the week.
You'll also get a glimpse of what to expect at TFC Republic in the coming days.
So, without further ado...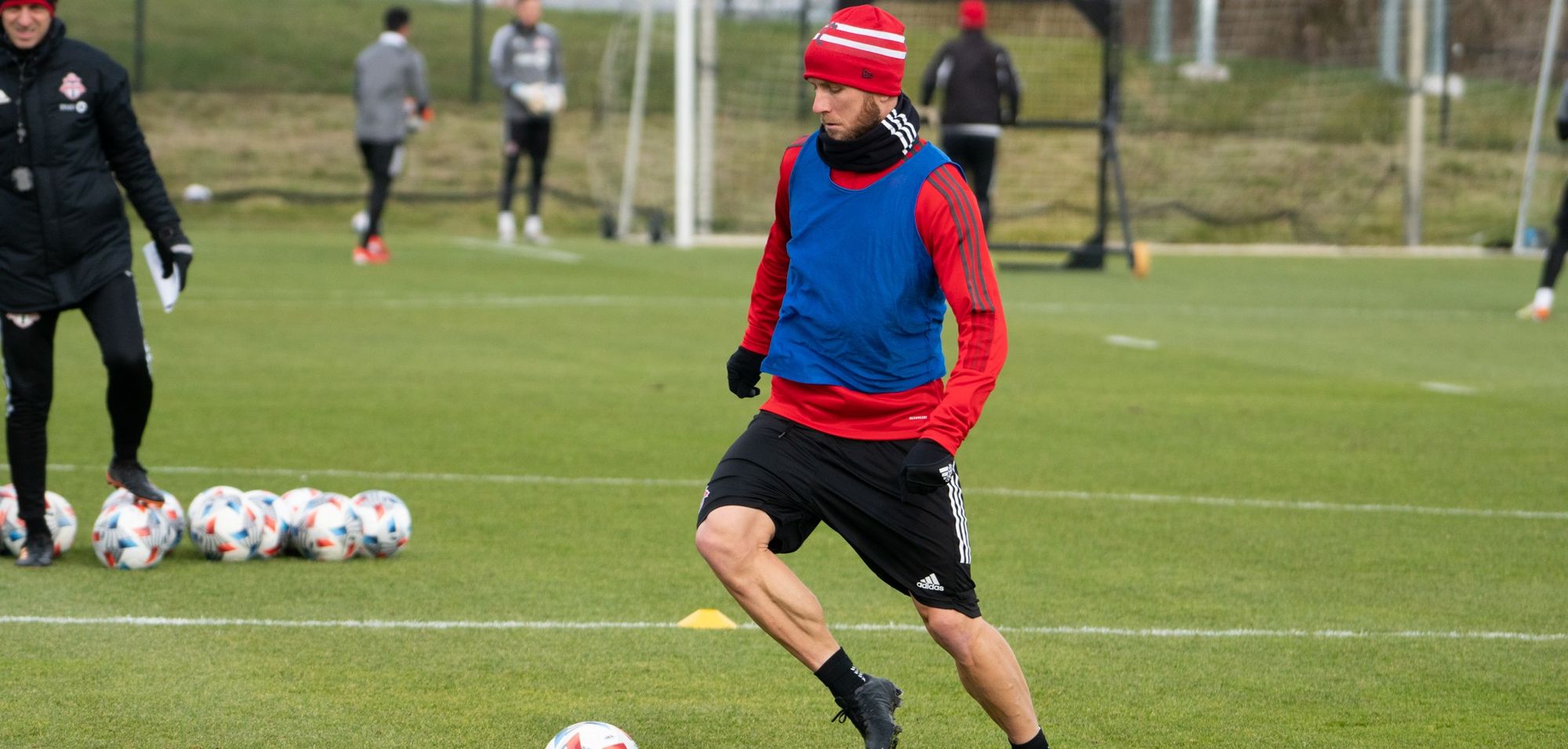 CanMNT vs. Mexico on Tuesday
Canada closes out November's international window on Tuesday when it hosts Mexico in a Concacaf World Cup qualifier at Edmonton's Commonwealth Stadium.
The Reds are coming off a 1-0 win over Costa Rica in Edmonton last Friday, a result that kept them third in the table with 13 points. On the same night, Mexico suffered a 2-0 loss to the United States in Cincinnati, which means the Americans moved into a tie with the Mexicans for first place, with 14 points apiece.
The Canadians have gone undefeated through their first six games with three wins at the halfway point of the qualifiers, so a win over Mexico could see them jump into first place.
The final round of the Concacaf World Cup qualifiers, known as "The Octagon," kicked off in September and runs until next March, with all eight teams facing each other home and away. The top three nations at the end of the 14-match group stage automatically qualify for the 2022 FIFA World Cup in Qatar. The fourth-place team moves on to the intercontinental playoffs with a World Cup berth at stake.
Canada and Mexico last faced each other in October when the Reds earned a come-from-behind 1-1 draw in Mexico at Estadio Azteca. Jonathan Osorio scored his seventh international goal, while Alphonso Davies tallied his 13th assist.
"We know how good Mexico is, they are known as the best team in Concacaf and even though they lost (to the U.S.), they still have a lot of quality and can still be dangerous," Canadian defender Sam Adekugbe said after Friday's win over Costa Rica. "We have to focus on what we can do and how to stop them from getting the best out of themselves.
"It's going to be another tough game, but we went there and got a result in a tough stadium (Azteca), one of the toughest in the world. We know our quality and we know what we can do and we're just focused on that going forward."
Canada is No. 48 in the current FIFA world rankings. Mexico is ninth.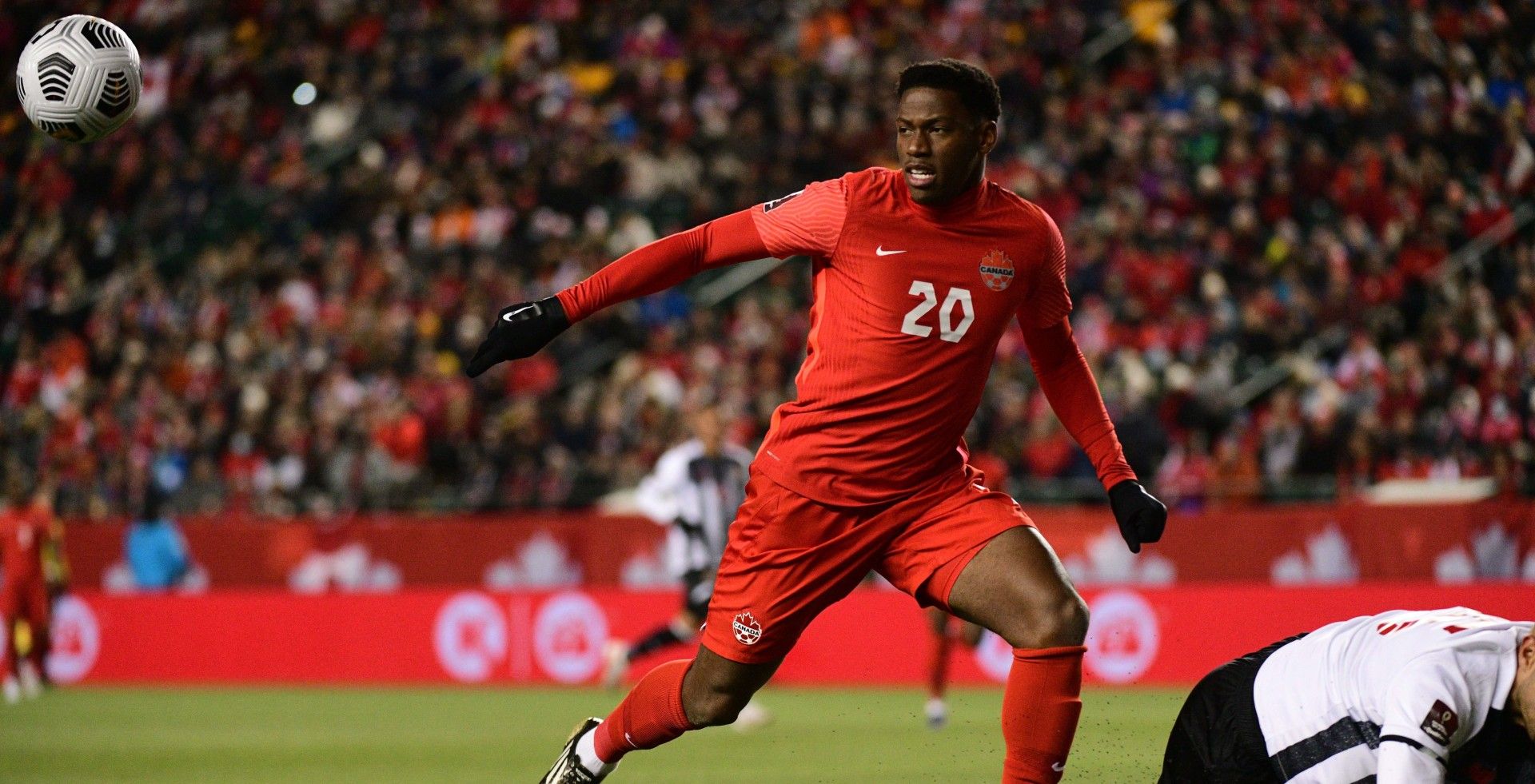 TFC vs. CF Montreal on Sunday
After a bit of a layoff due to the international break, TFC returns to action on Sunday when it visits Stade Saputo to take on CF Montreal in the Canadian Championship finals.
TFC booked its spot in the tournament final after a 2-1 win over the CPL's Pacific FC on Nov. 3, while Montreal bested Forge FC in its semifinal last month. Sunday's winner will not only hoist the Voyageurs Cup but also qualify for the 2022 Concacaf Champions League.
Toronto has won the Canadian Championship a record seven times, with its last title coming in 2018. Montreal is the defending champion, having won the 2019 tournament by beating TFC in the final at BMO Field.
After a disastrous MLS campaign that saw it finish in second-last place, TFC will be looking to salvage a bit of pride in Sunday's final by winning a piece of silverware and advancing to the Champions League.
Sunday's match marks the end of Justin Morrow's career, as the veteran defender previously announced his plans to retire at the end of the season.
These clubs have met three times this season in MLS, with the Reds going winless (two losses). They last played each other on Oct. 23 in a 1-1 draw in Toronto – Jozy Altidore scored deep into injury time to help the Reds earn a point off their bitter rivals.
The Voyageurs Cup was originally funded and awarded by the Voyageurs, a Canadian soccer supporters group founded in 1996. Since 2008, Canada Soccer has presented the Voyageurs Cup to the champion of the annual Canadian Championship tournament.
CPL playoffs kick off this weekend
Aside from the Canadian Championship being decided, this weekend also features the start of the Canadian Premier League playoffs.
Cavalry FC will host Pacific FC at ATCO Field on Saturday (3:00 p.m. ET), while Forge FC welcomes provincial rivals York United FC to Tim Hortons Field on Sunday (3:00 p.m. ET).
Although Forge and Cavalry will host their respective semifinals matches, they'll both be working on less rest than their opponents, as the two teams will meet in Hamilton on Tuesday night in the CPL regular season finale.
Still, Forge and Cavalry have to be considered the favourites to meet in the CPL final, as they have been the class of the 2021 regular season. Forge boasts the league's best defence (just 23 goals conceded in 27 games) and have won four of six contests against York this season, including the last two.
Cavalry has the league's second-best defensive record (30 goals against in 27 games) and has just one loss in its last eight games overall. They also earned 2-1 win over Pacific during that stretch.
The CPL finals are scheduled for next weekend with the highest remaining seeded team slated to host the championship match.
---
---
Stories to look out for at TFC Republic
Canada is flying through the World Cup qualifiers, and looks to be a serious threat to qualify for next year's tournament in Qatar.
I spoke to a few members of the last Canadian team to make it to the final round of the Concacaf qualifiers (in the build-up to the 1998 World Cup in France) to get their views on the current side. Look for my feature story later this week.
Other stories that will be published later this week include:
In-depth pre- and post-game coverage of Canada's match vs. Mexico on Tuesday.
In-depth pre- and post-game coverage of Toronto's match vs. CF Montreal on Saturday.
I hope to be speaking to former Montreal Impact midfielder Patrice Bernier to get his thoughts on this Sunday's Canadian Championship final.
My Q&A with Julian de Guzman and his thoughts on Atiba Hutchinson breaking his caps record for Canada.
And much more!
---
TFC Republic mailbag
TFC Republic will feature a regular reader mailbag column where I answer questions from subscribers about Toronto FC and Canadian soccer in general.
I'll answer the best questions submitted to me by TFC Republic readers, so feel free to drop me an email at johnmolinaro@rogers.com. You can also reach out to me via Twitter and Facebook.
NOTE: For readers who have signed up for this free weekly newsletter but haven't yet subscribed to TFC Republic, just a reminder you have to purchase a subscription in order to read all of the great content behind the paywall. TFC Republic has very reasonable rates at $8 a month and $50 a year - just click on the subscribe button on the home page.
(Top photo courtesy of torontofc.ca)
---
The TFC Republic newsletter comes out every Monday, and will be emailed to both paid and free members. All other content at TFC Republic is behind the paywall, and you'll need to be a subscriber to access it. It costs only $8 for a one-month subscription, or $50 for a full year (prices include 13% GST/HST). What a great deal, eh?  Don't miss out, and order your TFC Republic subscription today!