Opinion
Random thoughts on TFC: Michael Bradley and the favouritism issue
It's somewhat understandable to think that Toronto FC's captain unfairly benefits from his father being the coach. But that's not the case.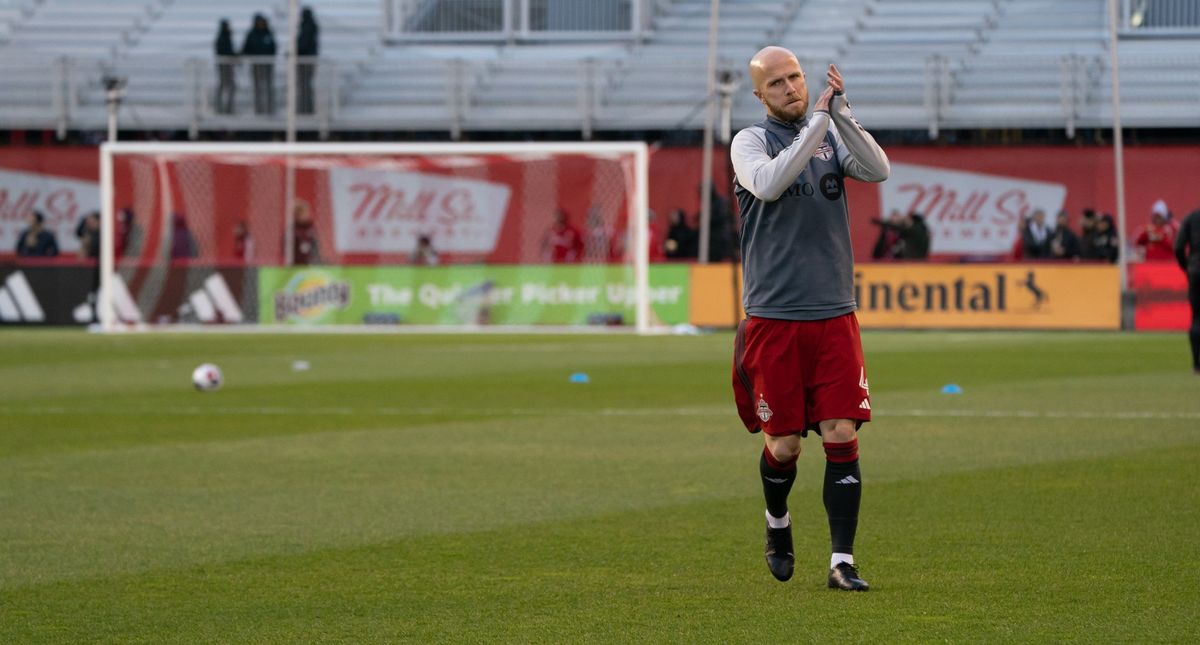 This story is out from behind TFC Republic's paywall and is free to read.
You can subscribe to TFC Republic by
CLICKING HERE
, or by clicking on the subscribe button on the home page. A monthly subscription costs just $8, while a yearly subscription is $50 (a savings of 48%).
Some random thoughts I had on Toronto FC as the club prepares to visit Nashville SC this weekend...
TSN's criticisms of TFC's captain miss the mark
Prior to last Saturday's broadcast of Toronto FC's home game against Charlotte FC, TSN did a special panel segment on Reds captain Michael Bradley.
The segment, hosted by Kelcey Brade and featuring Julian de Guzman and Kevin Kilbane, wasn't at all a character assassination on Bradley. But the general thesis of both de Guzman (an ex-TFC captain) and Kilbane (a former Republic of Ireland international) was that Bradley has lost some pace, and thus he routinely leaves Toronto's centre backs badly exposed. Kilbane and de Guzman also opined that Bradley plays far too much, and that his minutes must be better managed.
There's certainly some validity to both of those points. Bradley, who turns 36 in July, is an incredible physical specimen who diligently works hard to stay in top fitness. But it's fair to say that he's not as quick as he used to be and has lost some speed over time.
Kilbane made it a point to say that Bradley's legs aren't gone and that he can still cover a lot of ground. But he's also of the view that the U.S. international is slow to close players down and that he struggles to make three-to-four-yard recovery runs, thus allowing the opposition to fire too many shots on goal. Again, that's a fair point to make, although I think Kilbane and de Guzman exaggerated the extent of the problem.
What was disappointing about the TSN panel discussion was its lack of balance. There was no mention from Kilbane and de Guzman about Bradley's value as a captain and leader, and what he brings to the pitch. There wasn't an acknowledgment from the two ex-professionals of how Bradley is rarely dispossessed, and that he routinely leads the team in touches per game.
"Do we need Michael Bradley [playing] every minute of the way throughout the season to win anything or to get [into the] playoffs]? I highly doubt we'll see anything like that if he plays every minute," de Guzman offered.
We can argue whether it's a good idea that Bradley plays as many minutes as he does for Toronto. That's a conversation that can and should take place.
But the suggestion that TFC won't achieve success if Bradley continues to rack up the minutes is completely wide of the mark. Whether it intended to or not, that comment and the overall message of the TSN segment seemed to suggest that Bradley is somehow holding Toronto FC back, and that his deficiencies far outweigh his positive attributes. Anybody who follows the team closely knows that's simply not the case.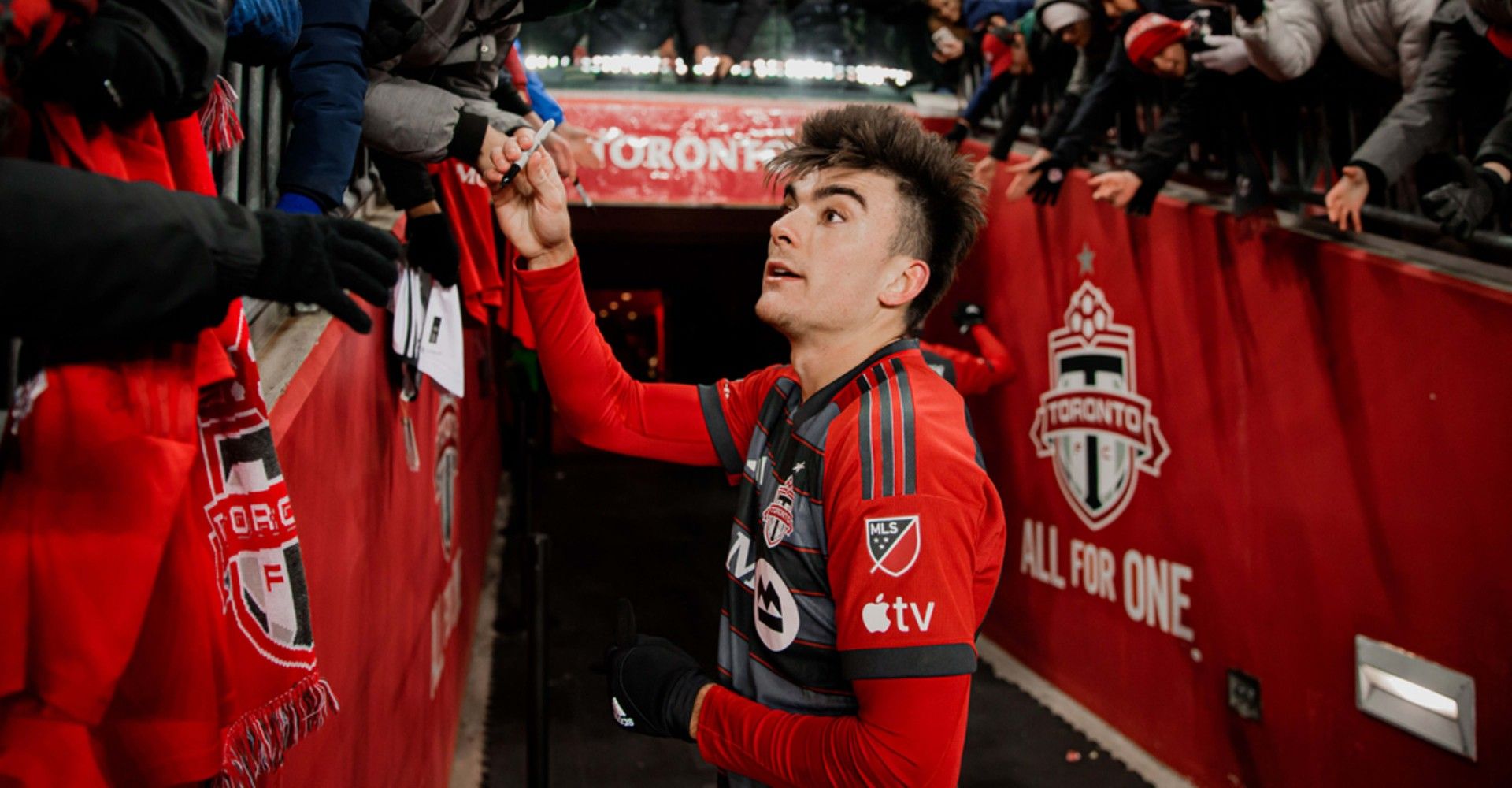 Managing Michael Bradley's minutes is a valid point
Michael Bradley started all 34 games and logged 3,050 out of a possible 3,060 minutes of regular season action in 2022, and led all outfield players (non-goalkeepers) in the league in minutes played.
Thus far this season, Bradley is one of four TFC players who has started all six games and played all 540 minutes. But he's not the only one. Sean Johnson, Matt Hedges and Sigurd Rosted have also started and played every minute. Italian DP Federico Bernardeschi has played 539 minutes across six starts, while both Richie Laryea and Jonathan Osorio have played the maximum 450 minutes in their five appearances.
So, it's not just TFC's captain who is eating up a lot of playing time at the expense of others. Coach Bob Bradley has relied on a core group of experienced players, all of whom log a lot of minutes.
Kilbane and de Guzman raised a valid point that TFC could benefit from rotating Michael Bradley out of the squad more often, thus preserving him and ensuring he's fresher down the final stretch of the season.
"I don't think it suits Michael Bradley the amount of time he's had on the field," Kilbane offered.
Bradley is out of contract at the end of this year, and whether he plans to retire when it's over remains unclear. But now is the time for TFC to start thinking about the future and preparing for what life will like without their iconic captain by better managing his playing time.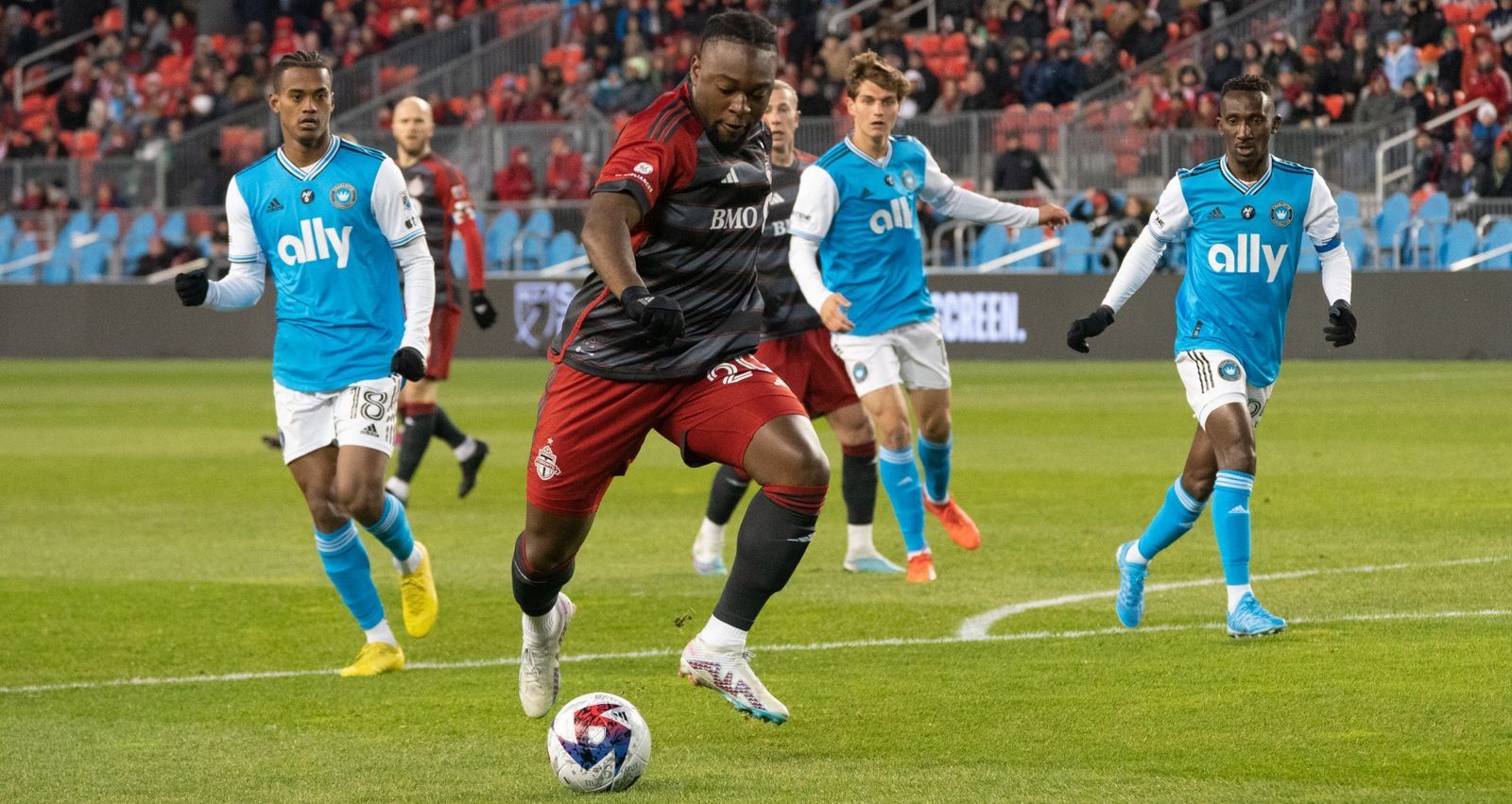 No nepotism involved with coach Bob Bradley
In discussing Michael Bradley's lack of foot speed in short spaces, Kilbane wondered whether the relationship between TFC's captain and Bob Bradley prevented some frank conversations taking place between the two over his shortcomings.
Kilbane didn't use the word nepotism, but reading between the lines, he hinted that the veteran midfielder is getting the benefit of the doubt because his father is the coach.
"[With] the father-son relationship, does Bob Bradley really want to tell his son that 'You're not necessarily up to speed and you're actually leaving us a little bit exposed?' I don't feel that he would probably want to have that conversation with his son," Kilbane said.
There are two things above all else I've come to know about Bob Bradley in my dealings with him since he was appointed TFC coach. One, he's always looking for something to give his team an added competitive edge. If he genuinely felt Michael was hurting the team in any way, he'd have no problem telling him about it.
"They're both extremely professional... They're both doing their job, and they want to win. If [something] needs to be said, it's said. It doesn't seem like to me there's any awkwardness in their communication," said centre back Matt Hedges, a veteran of 12 MLS seasons.
Second, Bob Bradley is a straight shooter with everybody he meets. He doesn't sugar-coat things, nor does he mince words. He doesn't play games. He says what he means, and he means what he says. He's constantly challenging all of his players to improve in new ways. If he felt Michael could do better, you can be sure he's told him that. Maybe not in public, but at least in private. He doesn't shy away from having difficult discussions with his players - even with his son.
Also, Bob Bradley isn't the first TFC coach to be accused of not properly managing Michael Bradley's minutes. Ryan Nelsen, Greg Vanney, Chris Armas and Javier Perez – all to varying degrees – heavily relied on the U.S. international and didn't rotate him out of the squad on a regular basis.
---
---
What do the players think of the coach-captain dynamic?
It should be pointed out that the father-son situation isn't unique to Toronto FC. Phil Neville coaches his son Harvey at Inter Miami, while Josh Wolff's Austin FC roster includes his son Owen.
Still, such a dynamic isn't the norm in pro sports, and it led Julian de Guzman to question the professional environment at Toronto FC during the TSN segment.
The former Canadian international also wondered whether TFC players have the freedom to speak honestly about things when Michael Bradley is around given that his father is the coach. Does the father-son dynamic at Toronto FC make it uncomfortable in certain moments for other players? It was a question that TFC Republic put directly to forward Ayo Akinola this week.
"Everyone's fine with it, honestly. I don't think there's an issue with it," Ayo Akinola said.
The Canadian forward went on to explain that the club's captain maintains an open mind when his teammates offer their views that might differ from that of the team's coach.
"Mike is a very fair person. He's not biased just because the coach is his father, you know what I mean? He listens to both sides, and he'll agree, or he'll disagree. There's a mutual [respect] when people are speaking, trying to speak their mind. People might think that 'Oh, Mike, he's always going to favour his father.' It's not like that," Akinola said.
Like Akinola, Hedges feels he can speak openly about Bob Bradley when TFC's captain is around.
"I have no problem with that. Mike's been around for a long time; [he's] a proper professional, so no worries on my part," Hedges said.
(Top photo courtesy of Tudor Dinica)
---
TFC Republic has a comments section! At the very bottom of every story, there is a feature where you can post your comments, so be sure to share your thoughts and views.