Newsletter
TFC Republic Weekly: May 15-21 lookahead
After suffering consecutive losses to its biggest rival, Toronto FC will have a chance to get back on track with a pair of important games this week.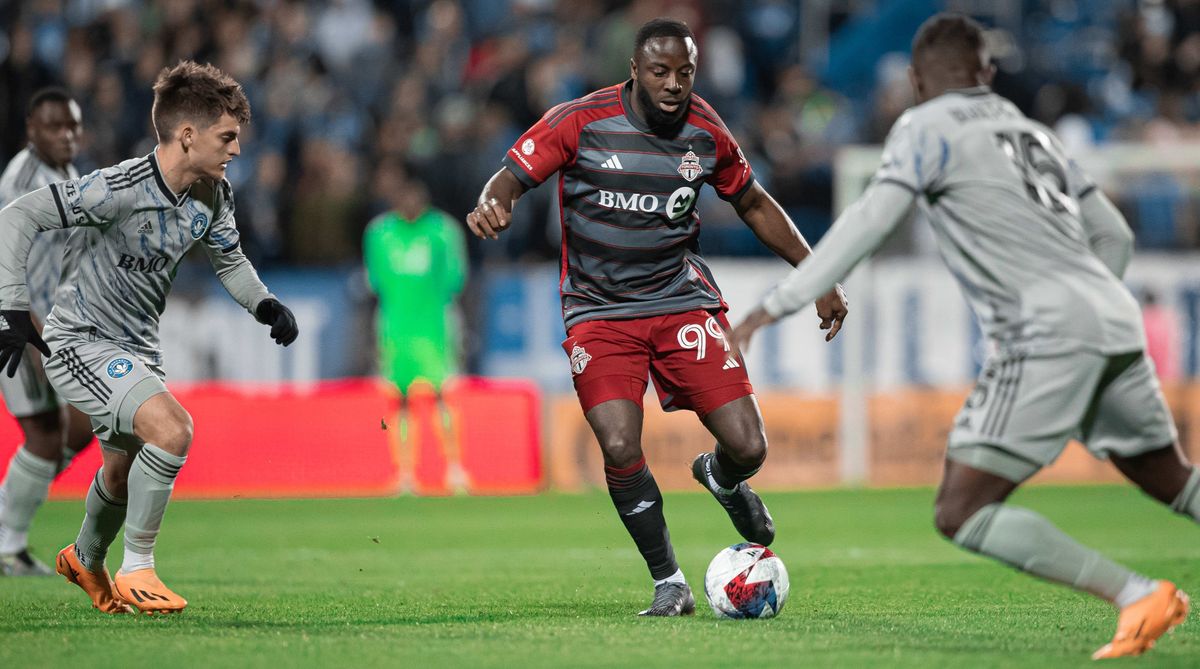 Welcome to the latest edition of TFC Republic Weekly, an email newsletter that will land in the inbox of both paid subscribers and free members of TFC Republic every Monday.
This newsletter will look at what's in store over the next seven days for Toronto FC and set up its schedule of games for the week.
You'll also get a glimpse of what to expect at TFC Republic in the coming days.
So, without further ado...
Toronto FC's tailspin continues on
Last week is one that Toronto FC will want to quickly forget about, but it'll be difficult for the Reds to move on as its previous two matches raised some serious questions about their immediate future.
A 2-0 loss to CF Montreal in Saturday's Canadian Classique at Stade Saputo capped off a disastrous week for TFC, who exited the Canadian Championship following a defeat to their bitter rivals at home just four days earlier.
Saturday's loss means TFC (2-4-6) has just one win in their last eight league games and they now sit in last place in the Eastern Conference standings. It's fair to say that Toronto is trending in the wrong direction. As the losses pile up and with so many key players missing through injury, TFC is in serious danger of letting the season completely slip away from them before the summer even arrives.
"We are going through a tough stretch and the work every day is to keep everybody going with a belief that there are things that we're doing that are still positive. We haven't had much to show for it yet. If we can fight through this stretch, get some more guys healthy, keep improving, that there is a positive light at the end of all this," TFC coach Bob Bradley told reporters after Saturday's loss.
Midfielder Mark-Anthony Kaye added: "Today, I saw a lot of guys play with real passion and guys be connected. We knew it was going to be a tough game – nothing comes easy in this league. So, we just got to dig deep and push through, and it's going to feel so much better once we get to the other side."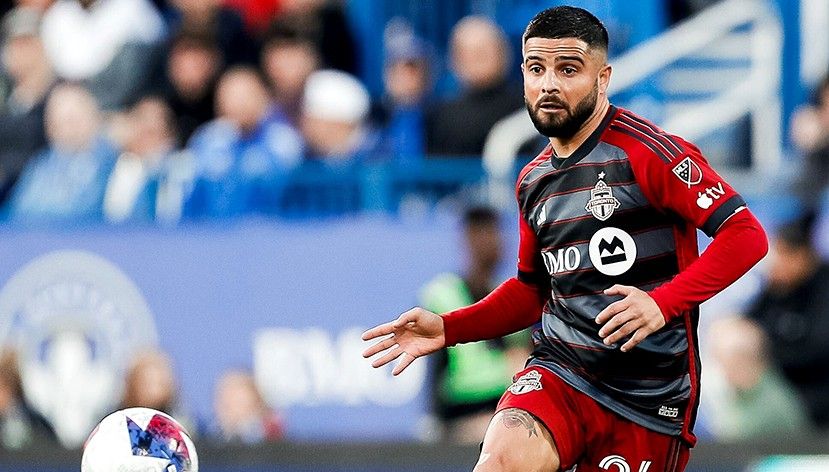 The injury situation
Toronto is dealing with a major injury crisis at the moment that threatens to derail its campaign.
A number of players were unavailable for Saturday's affair in Montreal, including captain Michael Bradley – he flew to London in order to have a procedure done on his hamstring. There's no timeline regarding Bradley's return, but you'd have to think the veteran midfielder, who has missed the Reds' last six games in all competitions, will likely be out for a few weeks.
Jonathan Osorio sat out a fourth consecutive game last weekend after recently suffering a strained medial collateral ligament in training. There's no timeline as to when Osorio could be back. Fellow midfielders Víctor Vázquez (foot) and Alonso Coello (ankle) are also on the sidelines and not expected to be back anytime soon.
Centre backs Matt Hedges, Sigurd Rosted and Shane O'Neill, as well as forward Jordan Perruzza, also missed Saturday's match through injury.
Bob Bradley admitted he's never had to deal with such an extensive list of injuries with one of his teams at the same time during his coaching career.
"[It's the] longest I've ever had, by far," Toronto's coach said last week.
He added: "It's a long list. It's frustrating because a number of those guys are guys that when they're on the field they make a big difference."
Hedges, Rosted and Perruzza could return to action this week as their injuries are not considered serious. Also, Cristián Gutiérrez was loaned out to TFC 2 over the weekend and played 45 minutes in a 3-2 loss to New England Revolution II. The fullback has yet to feature for Toronto this season after being acquired off waivers from the Vancouver Whitecaps on March 14 due to a non-Covid illness.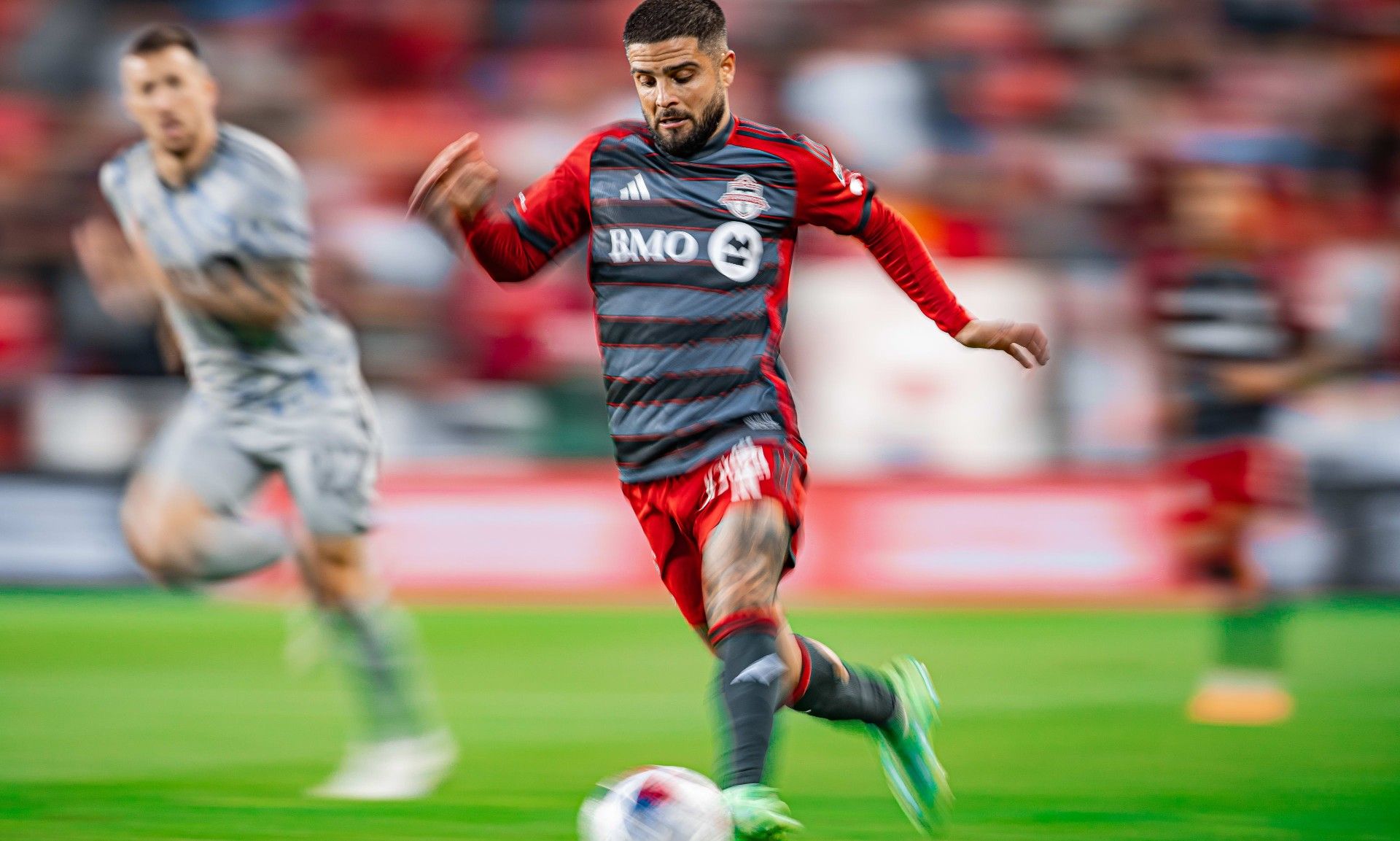 TFC vs. New York Red Bulls on Wednesday
Toronto FC returns home when it hosts the New York Red Bulls on Wednesday at BMO Field (7:30 p.m. ET/Apple TV).
New York (2-4-6) had just one win through its first 11 games of the season, which resulted in head coach Gerhard Struber parting ways with the club. Assistant Troy Lesesne has taken over as interim coach. The Red Bulls immediately responded to the coaching change by beating D.C. United in the U.S. Open last week and defeating rivals New York City FC 1-0 in MLS action at home over the weekend. The win over NYCFC allowed the Red Bulls to leapfrog Toronto in the Eastern Conference table.
"It's been a lot this week, and it will be a lot going forward. But that's what you hope for. Whenever you get an opportunity like this, you want to obviously make the most of it. I'm at a great club and I've been given an opportunity that I want to try and maximize. And you know, when you play in a derby like this, you get a real sense of what it means to this club even more," Lesesne said at his postgame press conference.
New York has the worst attack in the Eastern Conference with just eight goals in 12 games. At the same time, it boasts the second-best defence in the East (11 goals against).
The Red Bulls swept both regular season games against Toronto last season, including a 2-0 home win on June 18, 2022. An early goal by New York put TFC on the back foot, and forced them to play catch up the rest of the way.
"We had a very poor start for the first couple of minutes," Bob Bradley told reporters after the loss. "It took us a few minutes after that [to regroup], but then I thought we started to increase the tempo of our play, we started to get forward quicker and, as the half went on, I thought we had four or five chances to get back to 1-1.
These teams will meet again on Oct. 7 at Red Bull Arena on the penultimate weekend of the campaign.
New York leads the all-time MLS regular season series against Toronto with 20 wins and nine draws in 38 meetings.
TORONTO FC TICKET DISCOUNT FOR TFC REPUBLIC SUBSCRIBERS!
TFC Republic subscribers can get up to a 25% discount (including no Ticketmaster fee) on ticket prices for Toronto FC home games.
To receive the special promo code, email me at
johnmolinaro@rogers.com
(Please don't share promo code with non-TFC Republic subscribers).
TFC vs. Austin FC on Saturday
It's a short turnaround for TFC this week as they'll travel to Texas to face Austin FC on Saturday at Q2 Stadium (8:30 p.m. ET/Apple TV) in the first ever meeting between the clubs.
Austin (2-5-4) sits 12th in the Western Conference, just a single point above the LA Galaxy and Sporting Kansas City, and one point behind Real Salt Lake.
Josh Wolff's side is coming off a 1-0 derby loss to FC Dallas at home on the weekend, a result that extended Austin's winless run to eight games (with four losses). Jesús Ferreira scored in the 89th minute to lift Dallas to the win. Paraguayan winger Rodney Redes was sent off in the 54th minute, forcing Austin to play with 10 men for the majority of the second half.
Irish defender Jon Gallagher leads Austin in scoring with four goals this season, while Owen Wolff is the club's top playmaker (three assists). Goalkeeper Brad Stuver has started all 11 games and has two clean sheets to his credit.
Austin plays away to the Seattle Sounders on Wednesday before travelling to Toronto.
Saturday is the only meeting between TFC and Austin this season.
---
---
Stories to look out for at TFC Republic
Former MLS forward John Wolff played under Bob Bradley for several seasons with the Chicago Fire, winning an MLS Cup in 1998 as a rookie. Bradley also oversaw a portion of Wolff's international career when he was in charge of the U.S. national team from 2006 to 2011. Wolff retired as a player in 2012 and served as an assistant coach with D.C. United, Columbus Crew and the U.S. national team before being hired as Austin FC's head coach in 2019. On Saturday, the pupil will face the teacher when Austin FC hosts Toronto at Q2 Stadium.
TFC Republic is scheduled to interview Wolff on Wednesday to get his thoughts on coaching against his former mentor, what he learned playing under Bradley, and much more. Look for my feature story later in the week.
Other stories that will be published later this week include:
In-depth pre- and post-game coverage of TFC's home game against the New York Red Bulls.
In-depth pre- and post-game coverage of TFC's road match versus Austin FC.
The latest installment of our "TFC flashback" history series.
The weekly TFC injury report (ahead of Saturday's match).
The reader mailbag.
The weekly TFC 2 report with James Grossi.
And much more!
---
TFC Republic mailbag
TFC Republic will feature a regular reader mailbag column where I answer questions from subscribers about Toronto FC and Canadian soccer in general.
I'll answer the best questions submitted to me by TFC Republic readers, so feel free to drop me an email at johnmolinaro@rogers.com. You can also reach out to me via Twitter and Facebook.
(Top photo courtesy of Lucas Kschischang/Toronto FC)
---
TFC Republic has a comments section! At the very bottom of every story, there is a feature where you can post your comments, so be sure to share your thoughts and views.