Newsletter
TFC Republic Weekly: May 9-15 lookahead
Mired in a four-game losing skid, Toronto FC will try to get back on track this weekend when it hosts Orlando City.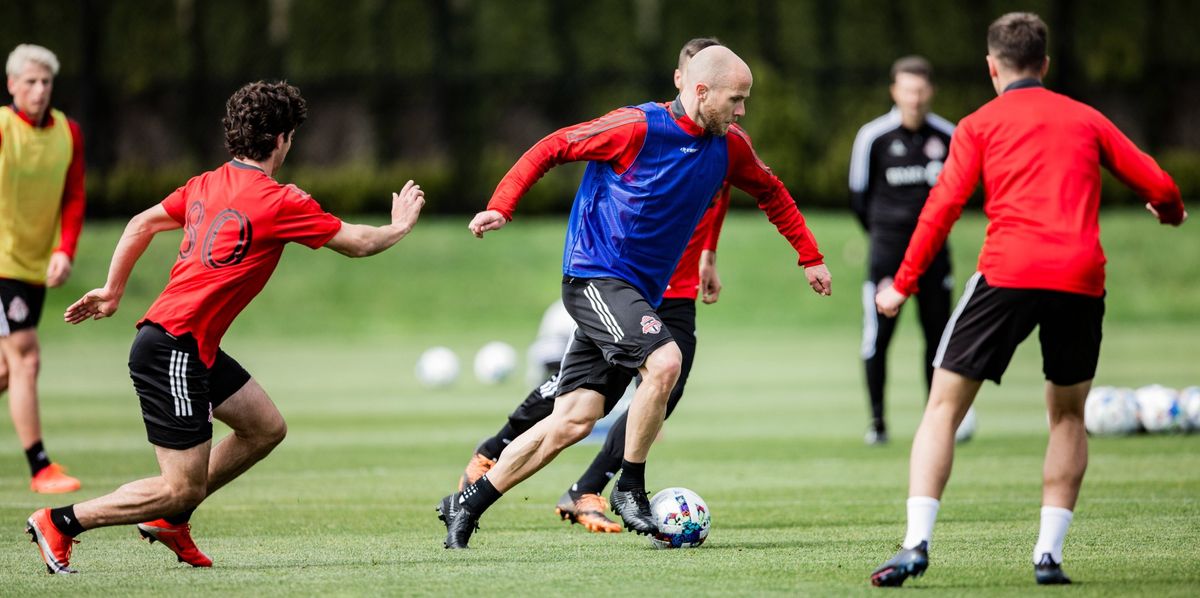 Welcome to the latest edition of TFC Republic Weekly, a free email newsletter that will land in the inbox of both paid subscribers and free members of TFC Republic every Monday.
This newsletter will look at what's in store over the next seven days for Toronto FC, and set up their schedule of games for the week.
You'll also get a glimpse of what to expect at TFC Republic in the coming days.
So, without further ado...
Toronto FC's losing skid continues
After going unbeaten in four games (with three wins), Toronto FC finds itself trending in the wrong direction. Sunday's 1-0 loss away to the Vancouver Whitecaps was the club's fourth loss in a row, and was an especially bitter result given they should have at least taken a share of the points on offer at BC Place.
Jayden Nelson appeared to have scored a perfectly legitimate goal in the 66th minute that was controversially not given by the referee, whose decision was not deemed to be a clear and obvious mistake by the VAR booth. Alejandro Pozuelo also failed to convert from the 12-yard spot in the first half, marking the first time this season that TFC were awarded a penalty.
Nelson jumped on a Pozuelo rebound and slammed it into the back of the net, but referee Victor Rivas blew the play down for a foul, ruling that Whitecaps' goalkeeper Thomas Hasal had possession of the ball. Video replays showed that he didn't.
Sunday's loss means TFC have earned just two out of a possible 18 points on the road this season. The Reds are also winless in 14 consecutive MLS road games (1o losses), and have gone 19 straight league matches without a clean sheet, a streak that dates back to Sept. 29, 2021.
"I feel bad for the group. You know, we go through a stretch where we are trying really hard just to keep everybody going forward. A lot of guys put big efforts out there today, and then to come away with nothing, and then with some of the different calls, yeah, I feel bad for these guys," coach Bob Bradley said after Sunday's game.
"A reminder just that sometimes it's unfair, and yet would he have got to keep a positive way. We've got to keep fighting together. I really want to make sure that they keep coming in and helping their teammates every day and realize that, look, if we stick together and do the right things, we'll get through it."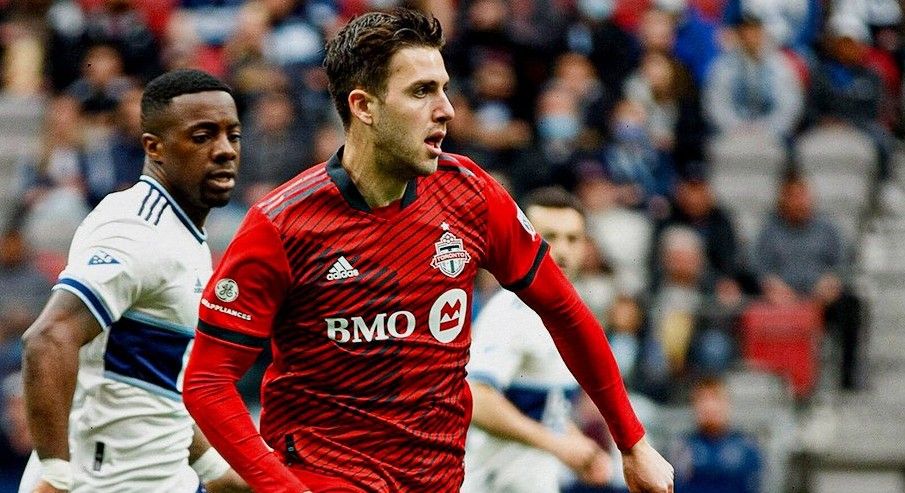 The injury situation
Toronto FC only had 23 players signed to contracts to begin the regular season (the roster limit is 30 players in MLS), which left the susceptible should it run into injury problems. Last week underscored Toronto's lack of depth, as the team was missing a handful of players that left it short-handed for each of its three games, all of them losses.
Sunday's defeat in Vancouver, in particular, was noteworthy in this regard. TFC was so light on manpower that they had two goalkeepers - backup Quentin Westberg and third-stringer Greg Ranjitsingh - on the bench, alongside a trio of TFC 2 players who were signed to short-term loan deals.
Fullback Jahkeele Marshall-Rutty (knee surgery), and midfielder Noble Okello (lower body) continue to recover from long-term injuries and are expected to miss out for several more weeks. Also absent for the Reds on Sunday were midfielder Jonathan Osorio, fullback Jacob Shaffelburg and defender Chris Mavinga (all lower body), and defender Carlos Salcedo and forward Ifunanyachi Achara (both health and safety protocols). Ralph Priso was suspended.
The hope is that Salcedo and Achara will exit the health and safety protocols this week and be available to play this weekend. Mavinga has missed the last two games, while Shaffelburg has missed the previous three. Their injuries aren't believed to be serious, and they could return this week, too.
The situation around Osorio is a bit more concerning. The Canadian international played the full 90 minutes of TFC's 2-1 home loss to FC Cincinnati on April 30, but missed the return match in Cincy on May 4 when he pulled out of training the previous day. He was supposed to have an MRI in order to get a diagnosis on what's wrong and the seriousness of his injury. TFC Republic hopes to get an update on his condition this week.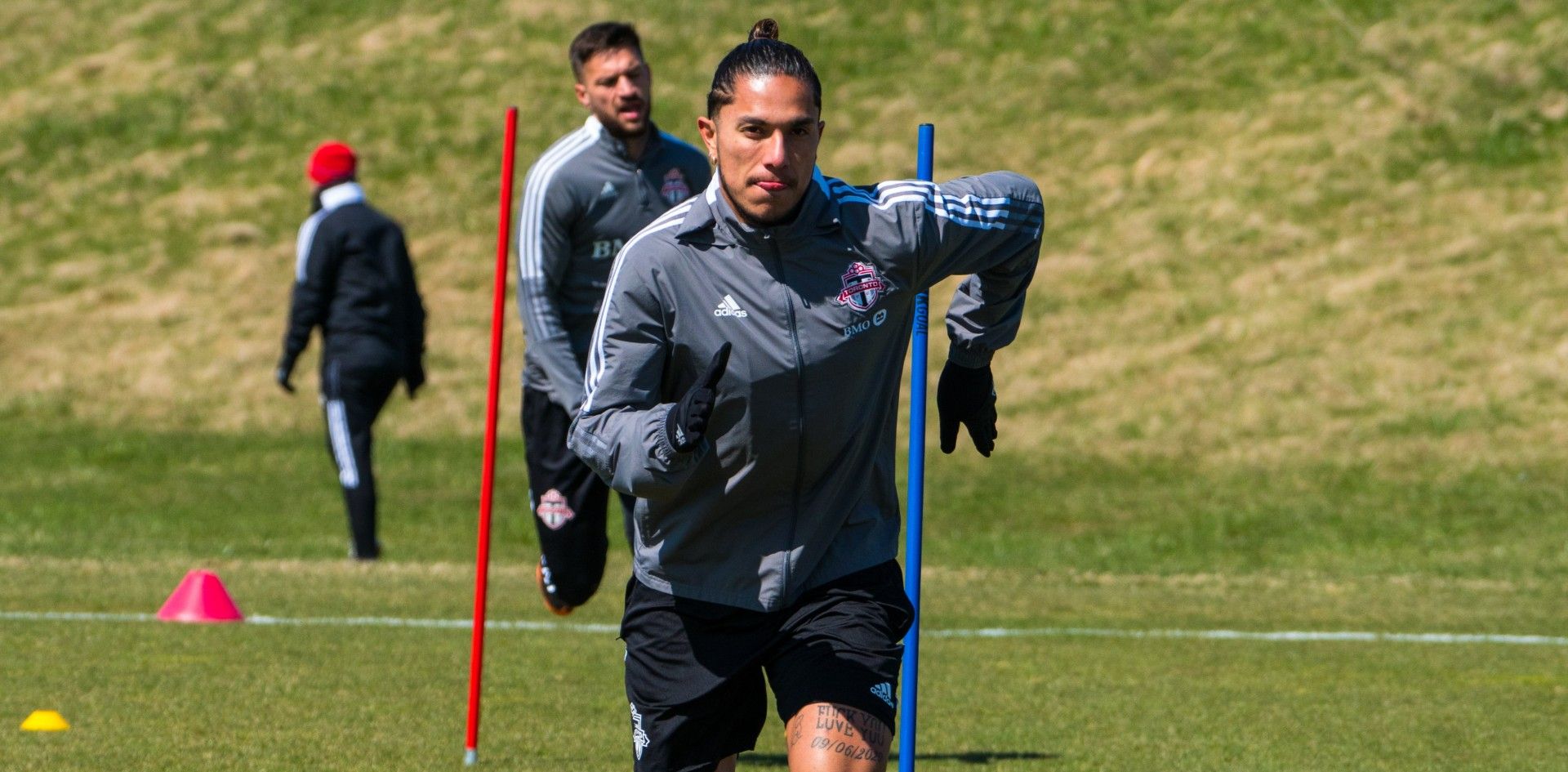 TFC vs.  Orlando City on Saturday
This will be the first meeting between Toronto and Orlando since the sides played to a 1-1 draw on July 17, 2021. In Javier Perez's second MLS game in charge, the Reds secured a share of the points when Jozy Altidore came off the bench to score the equalizer in the 72nd minute. It was Altidore's first match back for TFC after falling out with previous coach Chris Armas earlier in the season.
It was also Toronto's first time back at BMO Field in front of spectators since March 7, 2020 vs. New York City FC. The Reds started the 2021 MLS campaign playing their home games in Orlando due to the COVID situation.
Orlando (5-4-2) currently sits fourth in the Eastern Conference standings, six points and six spots above Toronto (3-6-2), and is coming off a 4-1 road loss to CF Montreal on the weekend. With just 13 goals, Orlando has one of the weakest attacks in the East - nobody on the team has scored more than twice through the first 11 games of the season.
TFC leads the all-time MLS series against Orlando, with eight wins and three draws in 15 meetings. These teams will meet again in Orlando on Sept. 17.
---
---
Stories to look out for at TFC Republic
Toronto FC made a roster move over the weekend, announcing the signing of TFC 2 defender Themi Antonoglou to a homegrown contract. Antonoglou, 2o, made his MLS debut when he came off the bench in a 5-4 road loss to New York City FC on April 24 during his short-term loan spell from TFC 2. You can read my full-length feature story on the youngster by clicking here.
In signing an MLS contract, Antonoglou became the 30th player in club history to graduate from the TFC youth academy to the senior team. But what about the other 29? How did they fare with the MLS club? And where are they all now? I'll have a special feature this week that looks at every homegrown player signed to the senior team out of the academy.
Other stories that will be published later this week include:
Peter Galindo's weekly tactical and analytical column takes a look at Jayden Nelson and the season he's having for TFC thus far.
My feature story on Alejandro Pozuelo.
A TFC notebook piece.
In-depth pre- and post-game coverage of TFC's game against Orlando City.
The latest instalment of our Toronto FC Flashback series. This week, TFC's 5-0 thrashing of Orlando during its inaugural MLS season in 2015.
A special Q&A with Canadian women's team forward Deanne Rose about her rookie season with Reading in England's top league
Another edition of the reader mailbag.
And much more!
---
TFC Republic mailbag
TFC Republic will feature a regular reader mailbag column where I answer questions from subscribers about Toronto FC and Canadian soccer in general.
I'll answer the best questions submitted to me by TFC Republic readers, so feel free to drop me an email at johnmolinaro@rogers.com. You can also reach out to me via Twitter and Facebook.
(Top photo courtesy of Lucas Kschischang/Toronto FC)
---
TFC Republic is a paid-subscription website. All of the content at TFC Republic is behind a paywall, and you need to be a subscriber to access it. It costs only $8 for a one-month subscription, or $50 for a full year (prices include 13% GST/HST). What a great deal, eh?  Don't miss out, and order your TFC Republic subscription today!