Newsletter
TFC Republic Weekly: October 25-31 lookahead
Toronto FC hosts Philadelphia midweek before travelling down to Atlanta, while the Canadian women's team closes out its "Celebration Tour" in Montreal.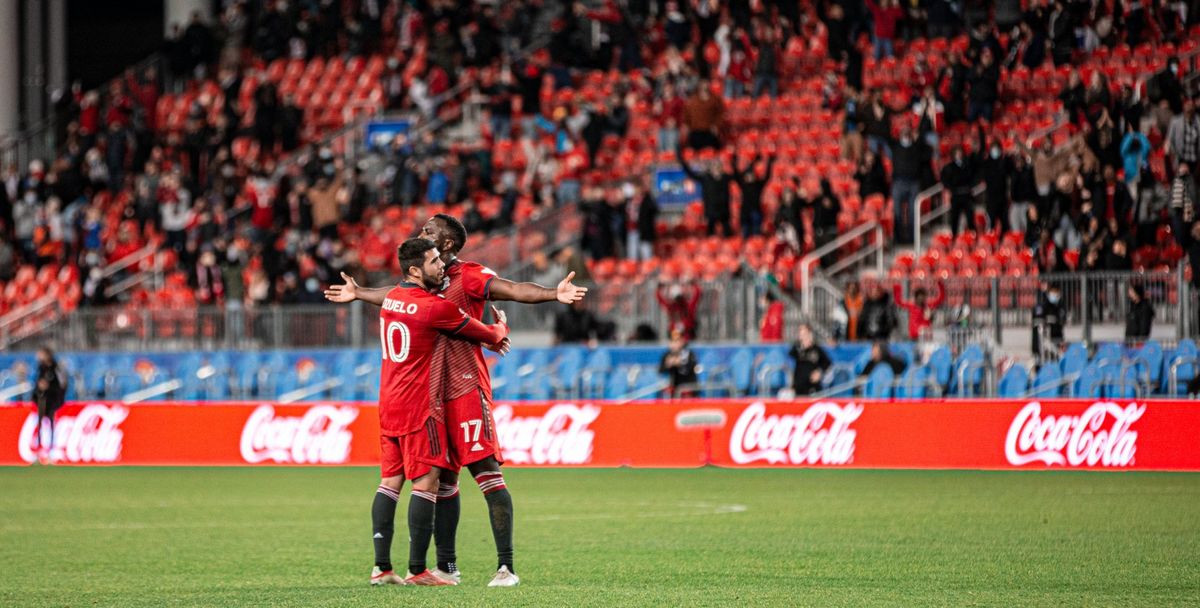 Welcome to the latest edition of TFC Republic Weekly, a free email newsletter that will land in the inbox of both paid subscribers and free members of TFC Republic every Monday.
This newsletter will look at what's in store over the next seven days for Toronto FC, and set up their schedule of games for the week.
You'll also get a glimpse of what to expect at TFC Republic in the coming days.
So, without further ado...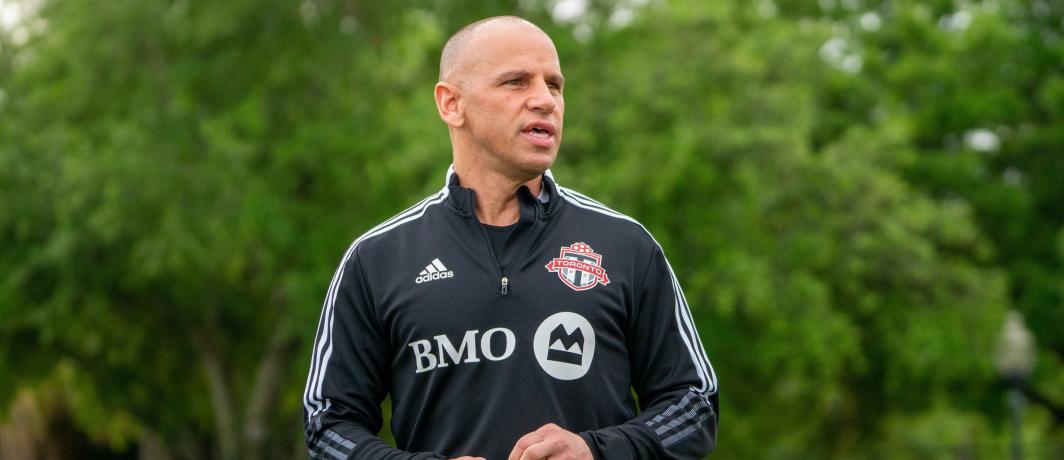 Altidore ready to start again for TFC?
By all indications, Jozy Altidore appears ready for more playing time as the 2021 season draws to a close.
On Saturday, Altidore marked his third consecutive appearance off the bench since returning from a lengthy absence following foot surgery in August by scoring off a free kick deep into injury time. In doing so, Toronto earned a 1-1 draw against CF Montreal, and put a serious dent in their arch-rivals' late-season push for a playoff berth.
"It feels a bit sweeter when you slow down Montreal a bit. That never gets old," Altidore said after the game.
Altidore was back to his very best on Saturday, and from all indications he's ready to take on more responsibility and help the Reds finish the season strong. What will be interesting to see is to what degree coach Javier Perez will use him for the final three games of the MLS campaign, and in the Canadian Championship.
"To be honest, I feel the best I've felt in a long time. I kinda paid the price playing with some injuries, with some broken bones here and there. Eventually, they catch up to you. But to be able to have the surgery, and my foot's starting to feel much, much better, and just being able to run and not feel pain is a huge boon," Altidore said.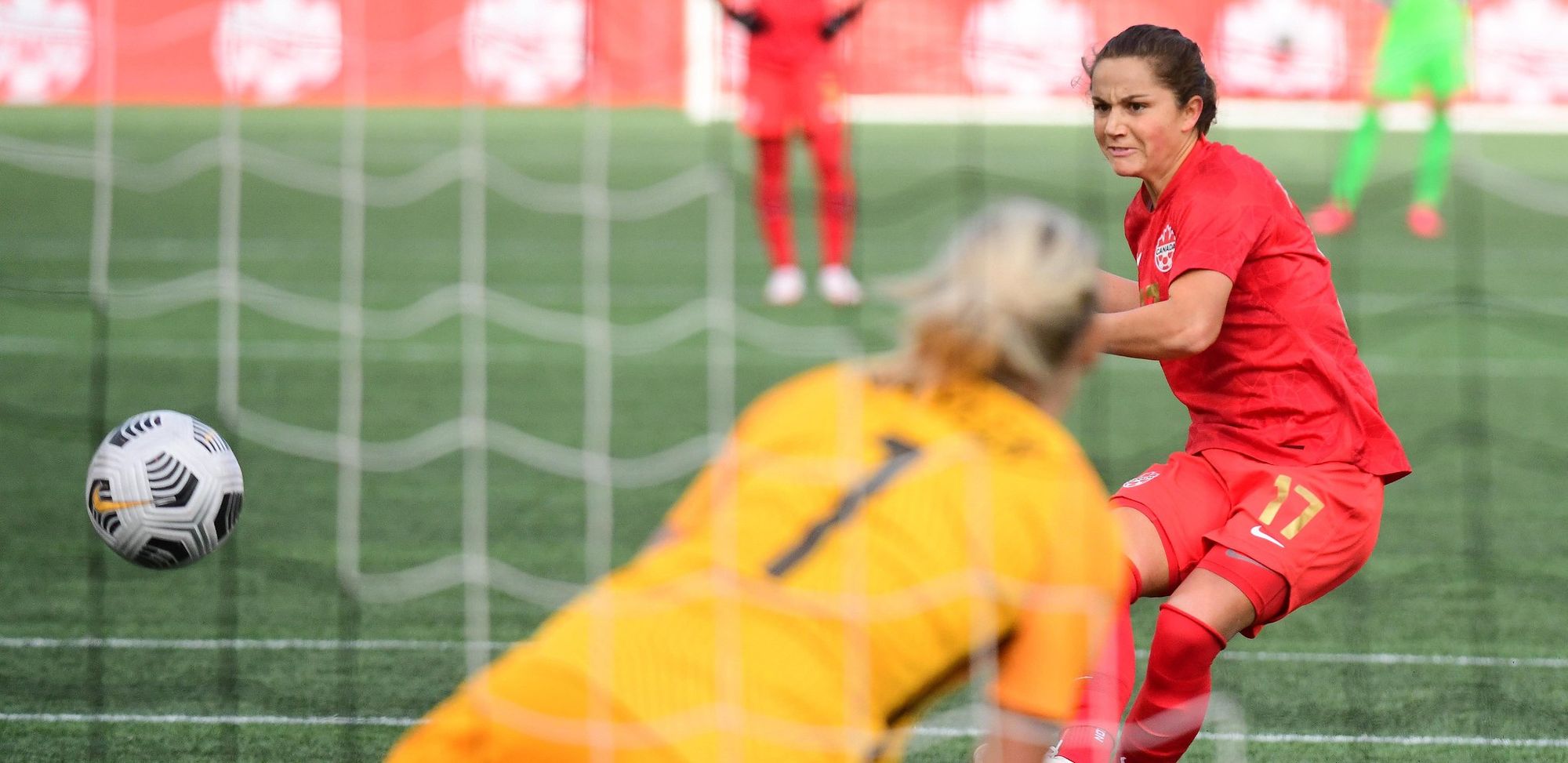 CanWNT vs. New Zealand on Tuesday
The Canadian women's team will complete its two-game "Celebration Tour" series on Tuesday night when they take on New Zealand at Montreal's Stade Saputo.
The two sides met on Saturday afternoon in Ottawa at TD Place Stadium with Canada earning a comprehensive 5-1 win. Adriana Leon bagged a brace, while Christine Sinclair, Nichelle Prince and Jessie Fleming also scored.
It was a dominant showing by the Olympic champions, who were never put under any kind of serious pressure by New Zealand. Fleming put in a commanding performance in central midfield, Deanne Rose showed a lot of hustle, and Janine Beckie drove the attack forward with her probing runs and dangerous balls into the box while being deployed as a right fullback.
Out of action since winning gold at the Tokyo Olympics, Canada showed no signs of rust in its first home game since May 18, 2019 when it earned a 3-0 win over Mexico in Toronto.
Canada is sixth in the current FIFA world rankings, while New Zealand is 23rd. The Football Ferns have competed in the last four World Cups, bowing out in the group stage each time. They've also participated in the previous four Olympics, reaching the quarter-finals at London 2012. New Zealand and Australia are slated to co-host the 2023 World Cup.
Canada boasts an all-time record of 9-1-4 against New Zealand, with its loss coming in their first meeting in 1987. The two nations squared off at the last two World Cups: a scoreless draw in 2015 in Edmonton, and Canada winning 2-0 in France in 2019.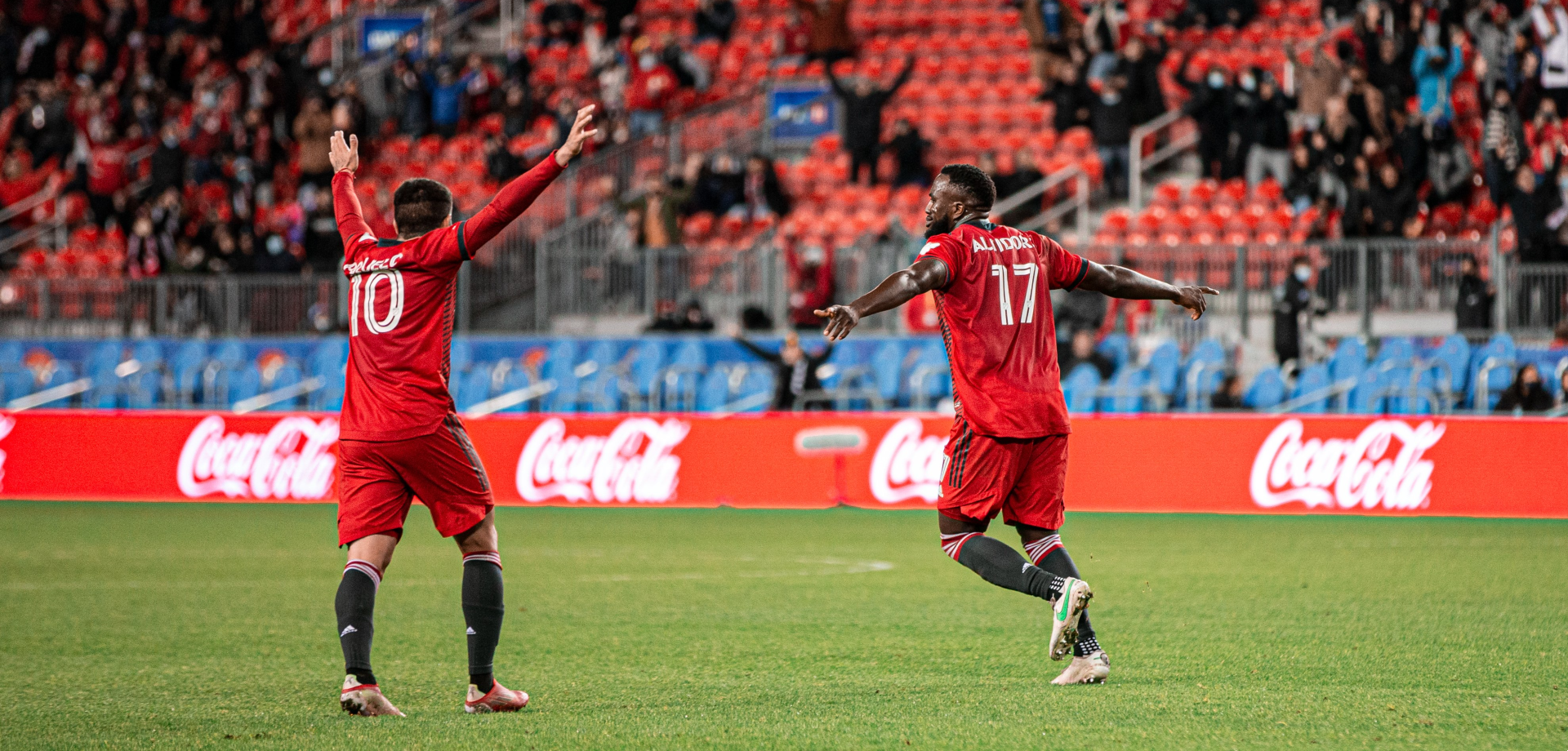 TFC vs. Philadelphia Union on Wednesday
Toronto returns to midweek action when it hosts the Philadelphia Union on Wednesday night at BMO Field.
Philadelphia (13-8-10) occupies second place in the Eastern Conference, tied on points with Nashville SC, and although it hasn't clinched a playoff spot yet, it is practically assured of a post-season berth.
The Union earned an important 1-0 home win over Nashville on Saturday to leapfrog the Tennessee club in the standings, and end a modest two-game winless slump.
Philly came out on top over TFC in their previous encounter this year in a 3-0 home win on Aug. 4. That was the Reds' first loss under Javier Perez, who led the team to a season-high five-game unbeaten run (two draws) to begin his coaching tenure after taking over from Chris Armas.
Toronto leads the all-time series against Philadelphia with 11 wins and nine losses in 26 meetings.
TFC vs. Atlanta United FC on Saturday
After hosting Philly, the Reds will hit the road when they face Atlanta United on Saturday night.
Atlanta (11-9-10) sits in seventh place in the Eastern Conference, and currently holds down the final playoff spot in the East. Atlanta is tied on points with the New York Red Bulls and CF Montreal, and two points behind New York City FC, while D.C. United is just two points behind, so a win would be a huge result for them in the playoff race going into the final week of the season.
Atlanta is unbeaten in two games overall and is coming off a 1-1 draw at home against NYCFC. Before that, the Georgia club earned a 2-0 win over TFC at BMO Field on Oct. 16. That loss officially eliminated the Reds from playoff contention. They also beat Toronto at home on Aug. 18 when they earned a 1-0 decision.
The all time series between Toronto and Atlanta is tied with three wins apiece and three draws.
This is the third and final match of the season between the two sides.
---
---
Stories to look out for at TFC Republic
Like most of TFC's players, it's been a difficult season for Alejandro Pozuelo.
He was a true "iron man" last year, starting every game for the Reds, while scoring nine goals and recording 10 assists en route to being named the league's MVP.
But he has missed the majority of this campaign through injury, while also being away from his wife and three children, including his newborn son who was born during the summer.
I recently chatted one-on-one with the Spaniard about his difficulties this season, both on and off the field. Look for my feature story in the coming days.
Other stories that will be published later this week include:
Peter Galindo will have a tactical feature looking at Richie Laryea comparing him to other MLS fullbacks and whether he's ready to make the jump to Europe.
The final part of my lengthy chat with former Canadian men's team captain Julian de Guzman. To read part 1, click here. To read part 2, click here.
In-depth pre- and post-game coverage of the Canadian women's team's match vs. New Zealand in Montreal on Tuesday.
In-depth pre- and post-game coverage of Toronto's match vs. the Philadelphia Union on Wednesday.
In-depth pre- and post-game coverage of Toronto's match vs. Atlanta United FC on Saturday.
After a bit of a hiatus, the Reader Mailbag will be back this week, so get your questions in. See below.
And more!
---
TFC Republic mailbag
TFC Republic will feature a regular reader mailbag column where I answer questions from subscribers about Toronto FC and Canadian soccer in general.
I'll answer the best questions submitted to me by TFC Republic readers, so feel free to drop me an email at johnmolinaro@rogers.com. You can also reach out to me via Twitter and Facebook.
NOTE: For readers who have signed up for this free weekly newsletter but haven't yet subscribed to TFC Republic, just a reminder you have to purchase a subscription in order to read all of the great content behind the paywall. TFC Republic has very reasonable rates at $8 a month and $50 a year - just click on the subscribe button on the home page.
(Top photo courtesy of torontofc.ca)
---
The TFC Republic newsletter comes out every Monday, and will be emailed to both paid and free members. All other content at TFC Republic is behind the paywall, and you'll need to be a subscriber to access it. It costs only $8 for a one-month subscription, or $50 for a full year (prices include 13% GST/HST). What a great deal, eh?  Don't miss out, and order your TFC Republic subscription today!