Newsletter
TFC Republic Weekly: October 3-9 lookahead
Toronto FC will close out a dreadful 2022 MLS campaign when they play away to the Philadelphia Union on Sunday.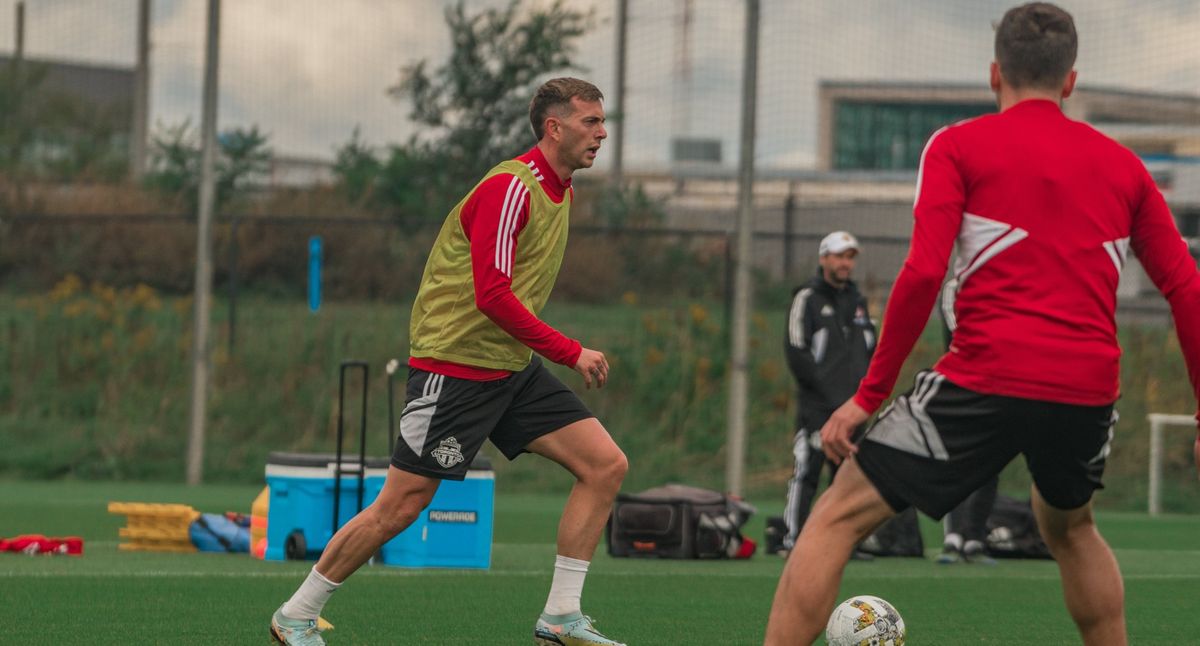 Welcome to the latest edition of TFC Republic Weekly, a free email newsletter that will land in the inbox of both paid subscribers and free members of TFC Republic every Monday.
This newsletter will look at what's in store over the next seven days for Toronto FC, and set up their schedule of games for the week.
You'll also get a glimpse of what to expect at TFC Republic in the coming days.
So, without further ado...
End of the line for Toronto FC
Already eliminated from playoff contention, Toronto FC closed things out at BMO Field with another disappointing loss last Friday in its home finale.
TFC appeared to be destined to earn a share of the points before Gonzalo Higuaín scored in the 86th minute to lift Inter Miami to a 1-0 win.
Losers of four straight matches and winless in five, Toronto (9-17-7) will finish 13th in the Eastern Conference (out of 14 teams). The Reds play their final regular season contest on Sunday away to the Philadelphia Union.
TFC finished the 2022 campaign with a 7-7-3 record at BMO Field. Coach Bob Bradley was blown away by the level of support of the fans at home this season, but felt his team didn't provide them with enough to cheer about this year.
"We've been able to give them a few moments of the football they deserve, but not enough moments. Not consistently enough. These fans deserve a team that's going to compete at the top part of the league. We know that, and that is the work that goes on every day," Bradley said.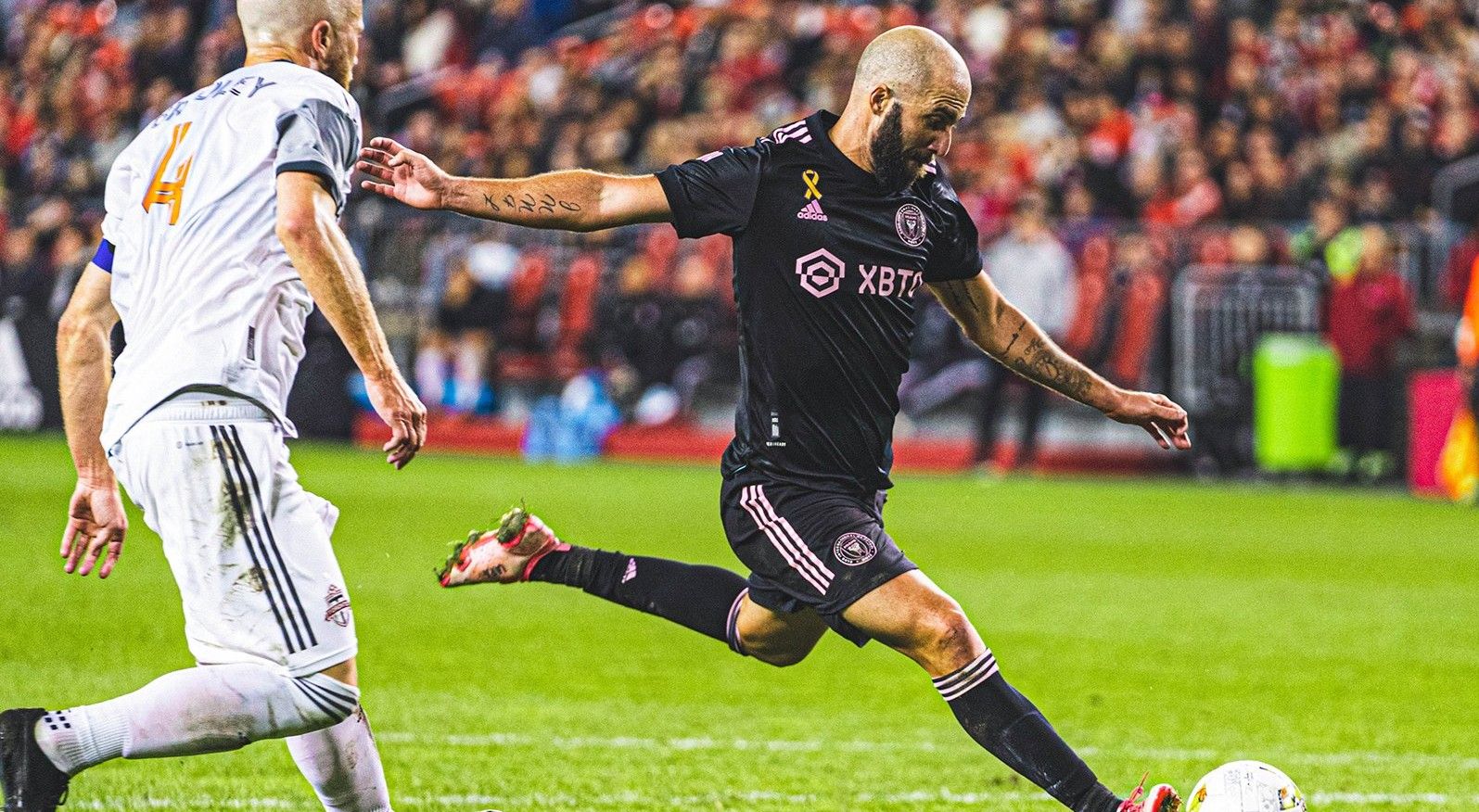 TFC 2's playoff runs comes to an end
Toronto FC II's promising run in the MLS NEXT Pro playoffs came to a heartbreaking end on Sunday night.
TFC 2 put forth a valiant effort before ultimately suffering a bitter 4-3 loss in extra time to Columbus Crew II in the Eastern Conference final at Historic Crew Stadium.
TFC 2 came back from behind to tie the game on two occasions, and forced another 30 minutes after scoring deep into injury time before taking the lead early in extra time, with both goals coming from Themi Antonoglou. But the junior Reds couldn't hold on, conceding twice in the final 11 minutes as the hosts secured a memorable win.
"It's difficult. The message in the changing room was 'Yeah, you have to absorb it," TFC 2 coach Gianni Cimini said. "But you don't need to leave this changing room with your head down. Leave it with your head up. You did not play like little boys. You played like men.'"
Columbus advanced to next Saturday's MLS NEXT Pro Cup when it will host Western Conference champions St. Louis City SC 2.
MLS NEXT Pro is the new reserve league launched this year by Major League Soccer. TFC 2 used to compete in the USL and USL League One, but it had never previously qualified for the playoffs since its first season in 2015. TFC 2 posted a 1-0 win over Philadelphia Union II in the Eastern Conference semifinals last week at BMO Field, while Columbus registered a 4-1 home win over Rochester New York FC.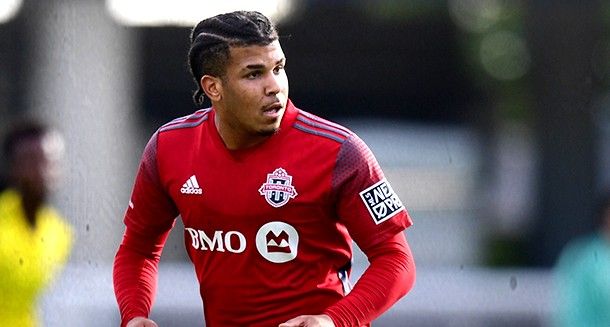 CanWNT vs. Argentina on Thursday
The Canadian women's team returns to action this week when it plays Argentina in the first of two international friendlies this month. Canada will also face Morocco on Oct. 10. Both games will take place at Estadio Municipal de Chapín in Jerez, Spain.
Coach Bev Priestman is dealing with a number of injury issues for this international window. Missing from the Canadian camp are centre back Vanessa Gilles, fullbacks Gabrielle Carle and Jayde Riviere, and forward Deanne Rose. With so many key injuries ahead of next summer's FIFA World Cup, Priestman will use these two games to give playing time and opportunities to other players who aren't regular starters.
"What I've got to do is be sure that with whatever positions have injuries that we've got the next [player] ready to go. What you'll see and sense is trying to get an understanding of what that depth is with very little time to the World Cup," Priestman said.
Canada has won all five of its previous matches with Argentina, outscoring the South Americans 12-1. Canada earned a 1-0 win in its last meeting against the South Americans on Feb. 21, 2021 at the SheBelieves Cup in Orlando
Canada is No. 7 in the current FIFA world rankings, 24 spots above Argentina.
The Canadian women sport a 1o-2-3 record this year with the losses coming against the U.S. in Concacaf W Championship final and Spain at the Arnold Clark Cup in February.
TFC vs. Philadelphia Union on Sunday
Sunday's match is the first between the clubs since Toronto earned a 2-1 win at BMO Field on April 16.
Jesús Jiménez and Alejandro Pozuelo scored spectacular goals to help TFC extend their unbeaten run to four games (with three wins). Jiménez scored on a brilliant finish on a great setup from Jonathan Osorio, while Pozuelo danced his way past four Union players inside the penalty area before firing a curler past Andre Blake, one of the best goalkeepers in MLS.
Toronto became the first team this season to beat Philadelphia, who had previously won five in a row and posted four consecutive shutouts. It was Bob Bradley's 200th MLS career win, but he downplayed the personal milestone and instead wanted to focus on the importance of the result for TFC.
"People a long time ago could tell you when they tried to do some kind of ceremony after the 100th win, and I was like, no chance," Bradley told reporters after the game.
Philadelphia (18-5-10) currently sits atop the Eastern Conference table, 30 points above Toronto (9-17-7) who occupies 13th in the East. A win on Sunday would clinch first place in the conference for Philadelphia, who is coming off a shocking 4-0 road loss to Charlotte FC on the weekend. That result allowed LAFC to claim the Supporters' Shield ahead of the Union.
Toronto leads the all-time series against Philadelphia with 12 wins and seven draws in 28 regular season meetings.
---
---
Stories to look out for at TFC Republic
Canadian international Jonathan Osorio missed last Friday's game as he continues to deal with the lingering issues of a serious head injury. Osorio previously sat out four games in a row before coming on as a substitute against Orlando City on Sept. 17.
It should come as no surprise that TFC's current five-game winless skid coincides with Osorio's absence from the team. The veteran adds balance to TFC's midfield, and provides the Reds with an attacking edge and a level of experience that the club is sorely missing at the moment. Simply put, TFC is not the same time when Osorio isn't in the starting 11.
In his weekly analytics and tactical feature, TFC Republic contributor Peter Galindo examines what Osorio has meant to Toronto FC this season, and why the team struggles so badly without him. Look for Peter's story later in the week.
Other stories that will be published later this week include:
My piece on the state of the union at Toronto FC
My weekly TFC random thoughts column
In-depth pre- and post-game coverage of TFC's road game against the Philadelphia Union.
My feature story on Jayden Nelson and Jahkeele Marshall-Rutty
In-depth pre- and post-game coverage of the Canadian women's team friendly vs. Argentina.
My story breaking down the latest Canadian women's team roster.
My feature story on Canadian women's team midfielder Sophie Schmidt.
And much more!
---
TFC Republic mailbag
TFC Republic will feature a regular reader mailbag column where I answer questions from subscribers about Toronto FC and Canadian soccer in general.
I'll answer the best questions submitted to me by TFC Republic readers, so feel free to drop me an email at johnmolinaro@rogers.com. You can also reach out to me via Twitter and Facebook.
(Top photo courtesy of torontofc.ca)
---
TFC Republic is a paid-subscription website. All of the content at TFC Republic is behind a paywall, and you need to be a subscriber to access it. It costs only $8 for a one-month subscription, or $50 for a full year (prices include 13% GST/HST). What a great deal, eh?  Don't miss out, and order your TFC Republic subscription today!