News
TFC notebook: Time is running out, but Reds still believe they can make playoffs
With only seven games left in the season, Toronto FC has little room for error if it's going to qualify for the post-season.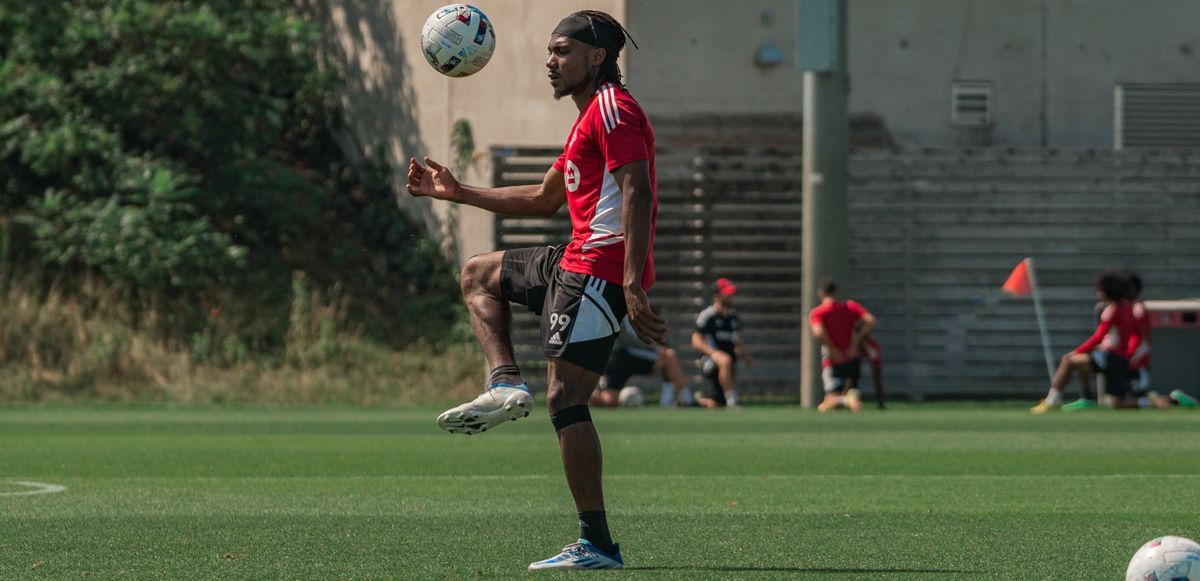 Fresh off a disappointing loss to Inter Miami on the weekend, Toronto FC returns to action on Saturday when it visits Charlotte FC in another important game.
Here are some news and notes from Wednesday's practice at the BMO Training Ground.
TFC Republic is on a free trial this week, so please enjoy this story and many more that will come out from behind the paywall until Sunday, Aug. 28.
You can subscribe to TFC Republic by
CLICKING HERE
, or by clicking on the subscribe button on the home page. A monthly subscription costs just $8, while a yearly subscription is $50 (a savings of 48%).
TFC's playoff hopes hanging by a thread
TFC's 2-1 road loss to Inter Miami not only snapped a season-high five-game unbeaten run, but also dealt a big blow to the team's playoff aspirations.
Rather than climbing to 10th place in the Eastern Conference with a win, Toronto (8-13-6) finished the weekend in 11th, four spots and five points below the playoff line. With only seven games remaining in the regular season, TFC must overcome Charlotte FC (10-15-2), FC Cincinnati and New England Revolution (both 8-8-10), and the Columbus Crew (8-6-11) in order to avoid missing the playoffs for a second straight year, something that hasn't happened since 2013 and 2014.
Not only do the Reds have to worry about the four clubs directly above them in the standings, but also the two teams they are tied with on 30 points and who sit just below them in the table: the Chicago Fire (8-12-6) and Atlanta United (7-10-9). With the exception of Charlotte, all of the teams have at least one game in hand on Toronto, while Columbus has played two fewer games than the Reds.
What all of this means is that the margin of error is very slim for TFC, who has to go on a hot streak down the season stretch in order to clinch a playoff berth and hope the teams they are chasing down drop points.
"We all know that it's definitely not over. There's always one team every year that sneaks into the playoffs at the end, and there's absolutely no reason in the world why that can't be us this season. Everyone in the locker-room believes it. We still have games against teams that are close to us in the standings that still haven't clinched a playoff spot, that are still fighting it out, so there's a lot of movement that's going to take place," goalkeeper Alex Bono told TFC Republic after Wednesday's practice.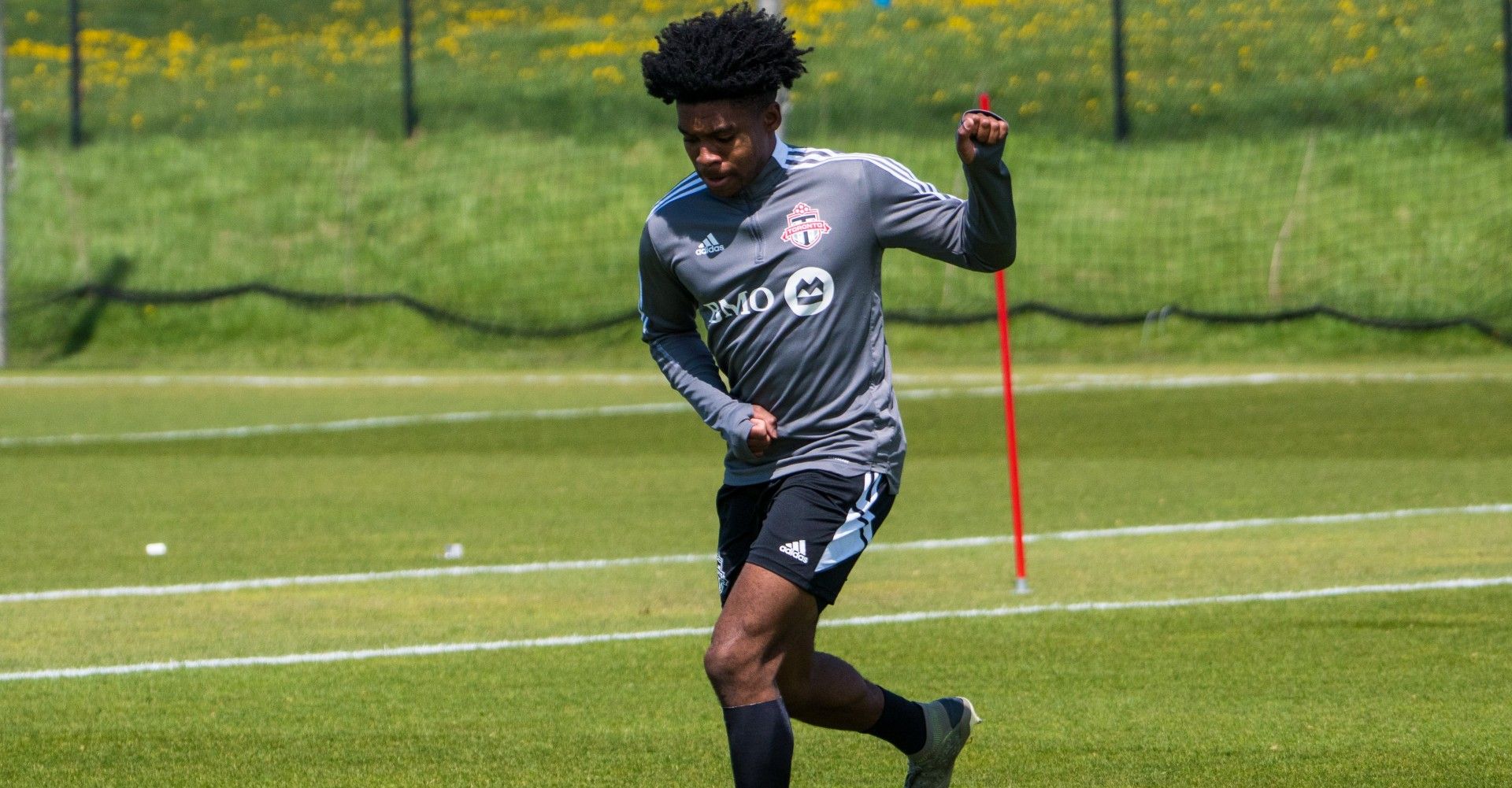 Injury report: Kaye, Westberg on the mend
Canadian midfielder Mark-Anthony Kaye, who has missed the Reds' last six games with a lower body injury, appeared to be more involved with the rest of the team in during Wednesday's practice. In recent weeks, he's often worked out by himself during training, so this could be an indication he might be closer to return to action. Kaye's previous appearance for TFC came in a 4-0 home win over Charlotte FC on July 23.
"Mark has a lot of experience in the league, so it'll be great to get him back in there whenever he's cleared and ready to go. He brings a sense of stability to the midfield... I'm hoping he can slot back into the line-up and help us in this playoff fight," Alex Bono said.
Goalkeeper Quentin Westberg has missed the last seven games due to a rib injury. But like Kaye, he was more involved in training on Wednesday. Westberg last played for Toronto on July 13 in a 2-0 road loss to the Chicago Fire.
"I'm happy that Q is working his way back to full health... It's good to have a full group of goalkeepers out there in training. He's been absent for a while, so it's good to have him back in the mix," Bono said.
Midfielder Noble Okello continues to fight his way back to fitness from a long-term lower body injury. Okello previously played for TFC in a 2-1 win over New York City FC on April 2. The 22-year-old midfielder has made four MLS appearances this season.
Chung, Perruzza and Antonoglou at TFC 2
Defenders Themi Antonoglou and Kadin Chung, and forward Jordan Perruzza trained with TFC 2 rather than with the first team on Wednesday. The trio will travel with TFC 2 for their road game against Chicago Fire 2 on Thursday evening in the MLS Next Pro league.
TFC 2 is riding a 10-game unbeaten run (six wins), and with five matches remaining in the season they are poised to make the playoffs for the first time in franchise history.
MLS Next Pro rules stipulate the MLS senior team players must play in at least four home games and one road match in order to be eligible for the playoffs. Antonoglou has already hit those targets. Chung and Perruzza have each featured in at least four home matches for TFC 2, but have yet to appear in a road game. TFC 2 only has two more away games after Thursday's trip to Chicago.
---
---
Bono moves on from gaffe vs. Miami
Miami opened the scoring in its 2-1 win over Toronto on Saturday when Jean Mota fired a 30-yard blast straight on goal.
It was a powerful shot from Mota that Alex Bono had covered and should have made a comfortable save. Somehow, the TFC goalkeeper let it slip through his hands, and the ball deflected over his head and into the net. It was the second game in a row in which Bono let in a goal he'd like to have back.
Bono revealed he simply suffered from a lapse in focus on the play.
"I saw it the whole way. I was already thinking about what I was going to do with the ball after I caught it. I took my eye off it and it slipped through. It's a mistake I'm certainly disappointed about," Bono told TFC Republic on Wednesday.
He later added: "Everyone has been very supportive about it, and it's behind me now. So, you use a week of training to move on and make sure I'm sharper going into this weekend."
NOTE: I'll have a full length feature story on Alex Bono on Thursday for TFC Republic.
(Top photo courtesy of torontofc.ca)
---
TFC Republic is a paid-subscription website. All of the content at TFC Republic is behind a paywall, and you need to be a subscriber to access it. It costs only $8 for a one-month subscription, or $50 for a full year (prices include 13% GST/HST). What a great deal, eh?  Don't miss out, and order your TFC Republic subscription today!