Q&A
Trade from TFC to Rapids forces Ralph Priso to fight for what he gets from now on
In a 1-on-1 interview with TFC Republic, Priso discusses the deal that sent him to Colorado, his time at Toronto FC, and much more.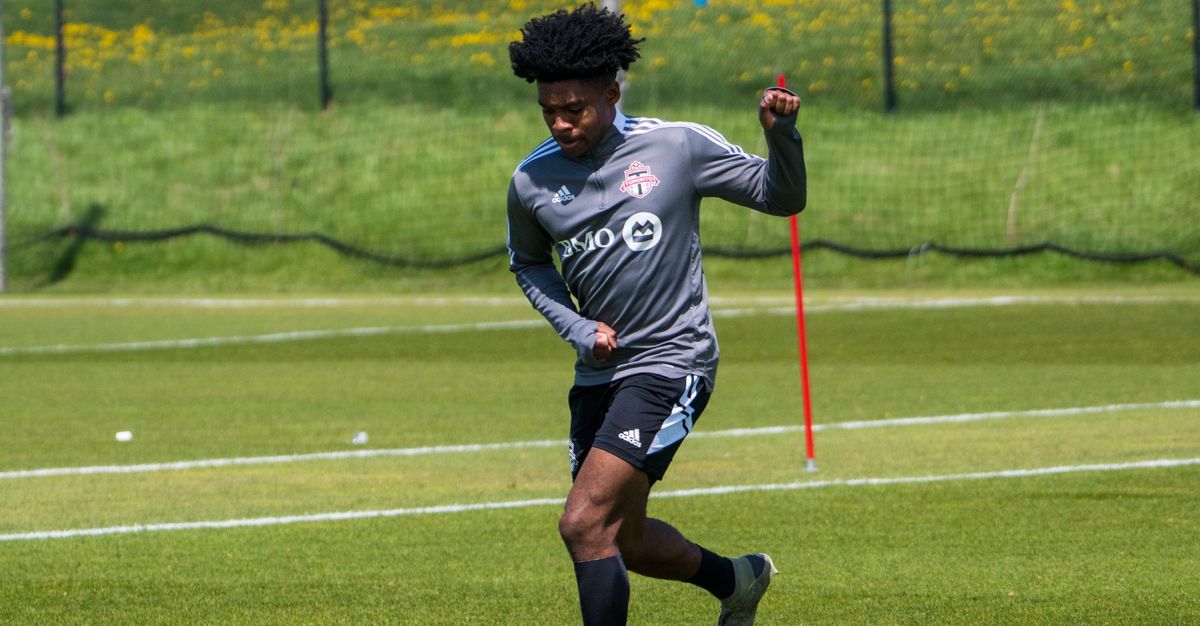 It was one of those blockbuster trades that sent shock waves throughout MLS.
Last month, Toronto FC bolstered its midfield when it acquired Canadian international Mark-Anthony Kaye in a trade with the Colorado Rapids. Kaye didn't come cheap, though. The Reds had to give up a number of assets, including fellow midfielder Ralph Priso.
Still only 20, Priso is considered one of the club's brightest prospects since making his MLS debut as an 18-year-old during the 2020 season under Greg Vanney. Since then, the TFC youth academy graduate impressed with his poised displays for the Reds, and it looked like he had a long future ahead of him at Toronto FC. But to get Kaye, TFC had to part ways with Priso, who has made three MLS appearances since being sent to Colorado.
Did Priso see the trade coming? Did he feel he received enough of a chance under Bob Bradley this year? And how did he view being dealt away by his hometown club?
In a one-on-one interview with TFC Republic, Priso discusses these topics and much more.
This Q&A has been lightly edited and trimmed for brevity and clarity.
TFC Republic is on a free trial this week, so please enjoy this story and many more that will come out from behind the paywall until Sunday, Aug. 28.
You can subscribe to TFC Republic by
CLICKING HERE
, or by clicking on the subscribe button on the home page. A monthly subscription costs just $8, while a yearly subscription is $50 (a savings of 48%).
It's been almost seven weeks since the trade. How have you settled in Colorado?
I'm pretty settled. I have an apartment and a car. When the off-the-pitch stuff is resolved it makes the on-the-pitch stuff a lot easier. I'm living in Denver, but it's close to Commerce City [where the Rapids play at Dick's Sporting Goods Park]. It's my first time living outside of Toronto. It's a new experience. Nothing too crazy or challenging so far. I've prepared myself over the years for this, so no big adjustment. It's a different city and different people, not having family and friends I've always had around is different. The fact that I'm on my own and have to take care of myself is something new, but not difficult.
How do you find life under Colorado coach Robin Fraser, who was an assistant at TFC under Greg Vanney?
Robin left Toronto just before I started training with the first team in 2019, but he would come watch some of the TFC academy games, and he would run some of our training sessions when I was with TFC 2, so I spent a little bit of time with him before this.
You can see in the way he wants us to play the similarities in how Greg wanted to play. So, that's been good to have some sort of familiarity to be able to catch on quick. But you also see the things that are different and have his stamp on it. He's a calm, relaxed guy, easy to speak to. He'll be honest with me, so it's a good relationship. Some similarities with Bob [Bradley]. They both have a deep knowledge of the game, and they read the game in a really detailed way. But there's some differences as well in how they operate and coach.
You've made three MLS appearances (two starts) for Colorado since the trade. How have you fit into the Rapids' on-field system?
It's a good team. They have a good way of playing football. The first few games were a bit tough just because I hadn't trained with the team too much. I went straight in so it was a little bit difficult to get my bearings. I don't think my performances were great. But for the circumstances, I think they were acceptable. But before the Vancouver game [a 2-1 loss on Aug. 17 in which he played 10 minutes], before that I had two really good weeks of training to get used to the altitude, and the playing style, things have got a lot easier. So, I think that the Vancouver game was good and a bit of a turning point.
What kind of feedback has Robin given you so far?
He was happy with the Vancouver performance. There's competition for playing time, there's good players in my spot, so he's just told me to keep going hard and that my opportunities will come. I've played a few MLS Next Pro games with the second team to get some minutes and stay sharp.
How have you adapted to training and playing at altitude in Colorado?
The first week of training and the first game against the LA Galaxy were really tough. But in the past few weeks I haven't really noticed it much anymore.
There's a few former TFC players on the Rapids roster: Drew Moor, Clint Irwin and Steven Beitashour. Have you bonded with them at all?
Yeah, it's funny, because in the locker room our stalls are right next to each other. It's kind of a TFC area all in a row there. Some of the guys in Toronto told them a little bit about me before I arrived, so they've been great in helping me get settled and helping me in whatever I've needed.
Did the trade catch you by surprise? Did you see it coming at all?
It was a surprise, but also at the same time not too much of a surprise. I saw a few things on Twitter that TFC was interested in MAK [Mark-Anthony Kaye] and some things about Colorado wanting young players. So, when I saw those Tweets, I knew I was one of the young players being discussed because I knew Colorado had asked Toronto about me before. So, I knew there was a possibility I'd be involved.
Probably the most frustrating thing about it all was the short notice. I only found out about the trade six or seven hours before it was announced, so there wasn't too much notice. But it is what it is.
What was your reaction when you found out Toronto traded you to Colorado?
Mixed emotions. There's a part that is frustrating because you have no say in it, no choice. There's also a part of frustration and sadness because I felt like I didn't really establish myself at Toronto like I would have wanted to. And then there's a part of excitement about finding a new place to prove myself, a new group to play with; somewhere I'll be provided with the opportunity to achieve the objectives I have. After the initial shock reaction, it was just excitement and anxiousness to start playing and get going.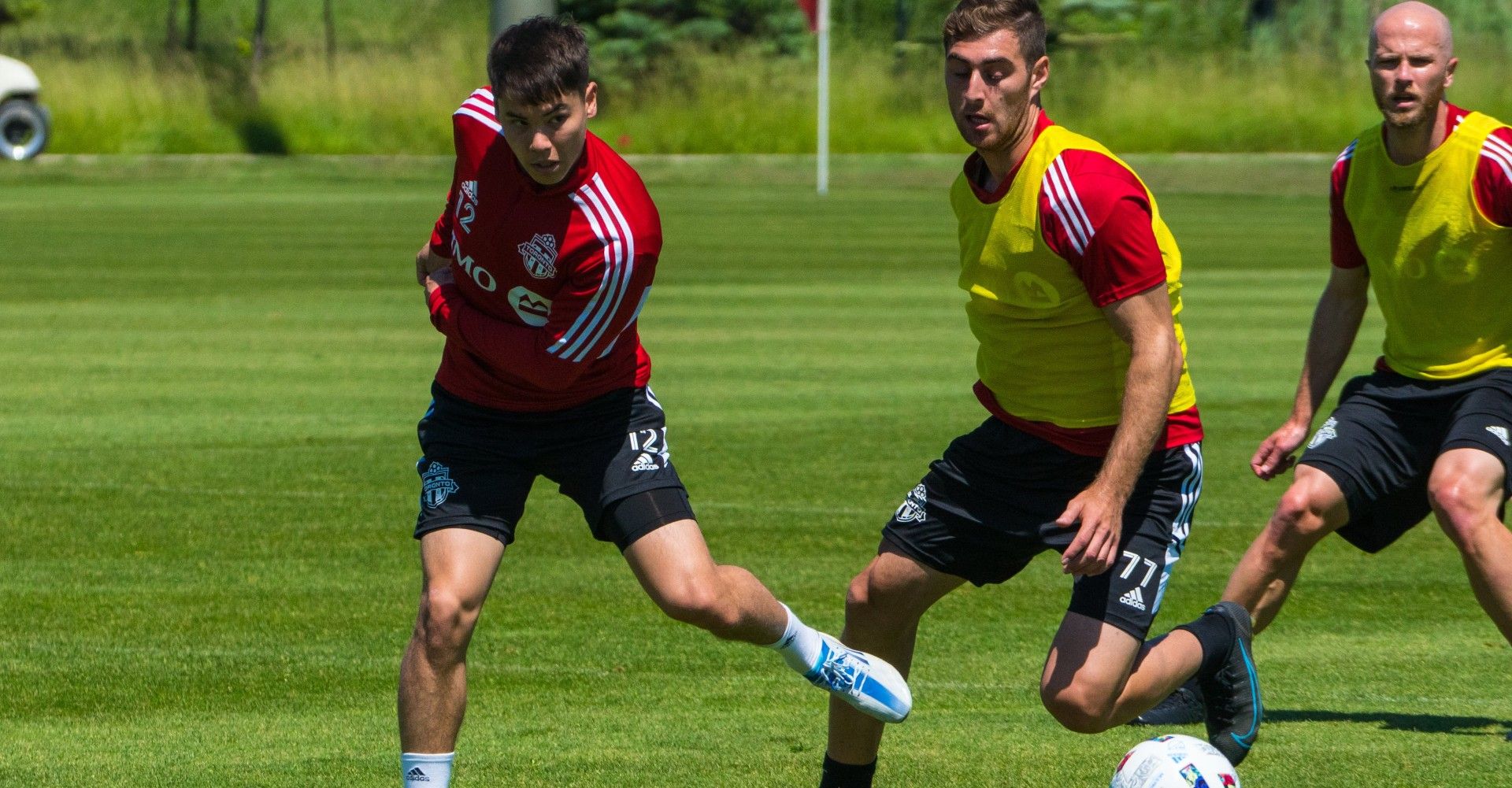 You were having a bit of a breakout campaign in 2021 before suffering an ankle injury in mid-August that ruled you out for the rest of the season, and you didn't come back until this past March. How difficult of a process was it to return from the injury and re-establish yourself at TFC?
I didn't have the easiest past 12 months. I was playing pretty well [before the injury]. I was aware that I wasn't too far away from the national team, and if I didn't get hurt, I think I would have had a good run of games and starts with TFC, which is something I never got before. That was frustrating.
Then I came back and it's a new coach again [with Bob Bradley], which is something I had a lot at Toronto, so you have to prove yourself all over again while I'm trying to find my feet and trying to figure out how my ankle is going to react. I'm not as sharp, I don't have as much trust in my body as I did before, so I'm a little bit hesitant. So, it was just a mix of different things that resulted in performances that, for me, weren't great and didn't allow me to play as much as I wanted to or as much as I could have.
What was it like playing under Bob Bradley this season?
Bob's a really good coach. I liked the training. The way Bob does his training is very enjoyable. There's a lot of attention to details, a lot of video work. It's just a good way of playing football.
Do you feel you received enough of a chance under Bob?
Things didn't go the way I wanted, but that's football sometimes, it happens. I think a part of football is luck and things just didn't go my way this year. I think my few appearances early in the season weren't great, and then I get hurt and do my calf in, and I miss four weeks. And then I come back and I start against Cincinnati [on May 4] and get a red card after six minutes. And then after that, rightfully so, a little bit of trust is lost in me, and the opportunities don't come again like before. I'm out of the team for a little bit and then I start the Montreal game in the Canadian Championship [on June 22] on short notice and do pretty well, and then I score against Atlanta [on June 25] coming off the bench, and then I start the next game against Columbus and I make the mistake that leads to a goal. Things just didn't go my way this year.
TFC has brought in a number of veteran players over the summer, and is moving away from relying on so many youngsters like it did for the first half of the season. With that in mind, could this trade be the best thing for you in terms of your development?
Yeah, I mean, I have the aspirations of playing in Europe one day, playing for the national team. So, I think being put in a situation where I'm not necessarily the most comfortable and being put in an environment where I have to find my bearings and experience new things will only benefit me. It's nice to [get traded] so young and to know what to expect if it does happen again in my future, and it forces me out of my comfort zone. I'm in a spot where I don't drive the same route to practice in the morning, don't see the same people at the training ground every day, I don't know every single person at the club, I don't have that mental security of knowing I'm at home. It forces me to have to fight for everything I'm going to get from now on. So, it'll be a good experience for me.
Mark-Anthony Kaye is one of the best players in the league at his position, so it's understandable why TFC made the move for him. But at the same time, it says a lot about you that Colorado pushed to get you as part of the deal.
Yeah, I think it's kind of a blessing and a curse. Being a young player who hasn't truly established himself as a dominant player in the league, but a player who has shown flashes is something that caught the eye. It's a compliment from Colorado to want me in exchange for a top player like MAK.
---
---
Overall, how do you look back at your time with Toronto FC?
There was more good than bad, for sure. I also think it was tough. I wasn't at Toronto during its best period. I was there for two years and I had four coaches, which as a young player isn't easy. But I think I did some good things, I think I managed to somewhat prove myself under Greg [Vanney], under Chris [Armas], under Javier [Perez]. I had a bit of a tougher time under Bob, but I think for the most part it was good. I learned a lot, played with some top players. So, it's an experience I'll carry with me for the rest of my career, for sure.
I don't sense any bitterness on your part about how things played out at TFC.
No, I mean, it's football, it's the business. I understand there's a limited time window with the new players who have arrived, with [Lorenzo] Insigne, with [Domenico] Criscito, with [Federico] Bernardeschi, and Michael [Bradley] and Oso [Jonathan Osorio]. They're not getting any younger so there's a time window for them to make a real run, and MAK will for sure help that. Things go how they go, and there's no point in being upset over it.
What are you most proud about from your time at TFC? Is there one moment that sticks out in your mind?
There's a few. I remember in 2020 when we were negotiating my contract with Greg and Ali [Curtis]. I was taking my time with the negotiations, and I remember there was a training session where Greg pulled me to the side and said, "Just sign it. You're ready, I believe in you, you can play at this level. Don't worry about it; just trust me and you're going to take off." That was a good moment because it gave me the confidence to know that I could do it.
And then, there were some other good moments. Beating Leon [in the 2021 Concacaf Champions League] was nice; that was a good feeling. Both goals I scored. Beating Montreal 4-nil [in this year's Canadian Championship]. A lot of good moments.
I know the older guys didn't enjoy it, but I really enjoyed Hartford [in 2020, when the club played its home games due to Covid restrictions]. I had really good memories of Hartford. I was really enjoying my football at the time.
(Top photo courtesy of torontofc.ca)
---
TFC Republic is a paid-subscription website. All of the content at TFC Republic is behind a paywall, and you need to be a subscriber to access it. It costs only $8 for a one-month subscription, or $50 for a full year (prices include 13% GST/HST). What a great deal, eh?  Don't miss out, and order your TFC Republic subscription today!