Newsletter
TFC Republic Weekly: September 12-18 lookahead
Even though it's not officially eliminated from contention, Toronto FC is poised to miss the playoffs in back-to-back years for the first time since 2013 and 2014.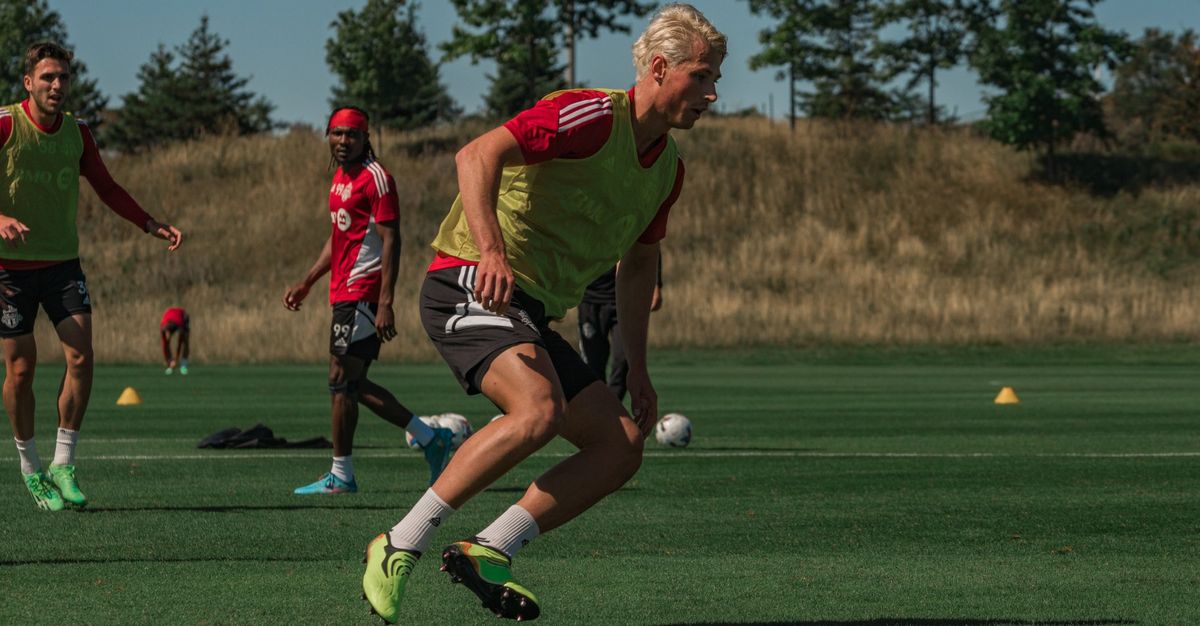 Welcome to the latest edition of TFC Republic Weekly, a free email newsletter that will land in the inbox of both paid subscribers and free members of TFC Republic every Monday.
This newsletter will look at what's in store over the next seven days for Toronto FC, and set up their schedule of games for the week.
You'll also get a glimpse of what to expect at TFC Republic in the coming days.
So, without further ado...
Toronto FC and the playoff picture
Saturday's 4-2 loss away to Atlanta United dealt a crushing blow to Toronto FC's playoff hopes, which were already hanging by a thread going into the weekend.
Even though it's not officially eliminated from post-season contention, Toronto (9-15-7) is poised to miss the playoffs in back-to-back years for the first time since 2013 and 2014. Saturday's loss and other results meant TFC dropped from 10th to 13th in the Eastern Conference, six spots and seven points below the playoff line with only three games remaining in the season.
Even if the Reds win all of their remaining matches, it likely wouldn't be enough, as the six teams directly above them in the table all have at least one game in hand - Miami and Columbus have two. With time running out, it looks more than likely that TFC won't qualify for the post-season for a second straight year, something that has happened since 2013 and 2014.
"As long as the points are manageable, then there's hope, right? ... Yes, right now we are not [what we] want to be and the standards of this club are way higher. So there's a lot of things that go into consideration but as long as there's hope - it's a French saying, as long as there's hope, there's life," goalkeeper Quentin Westberg said after Saturday's loss.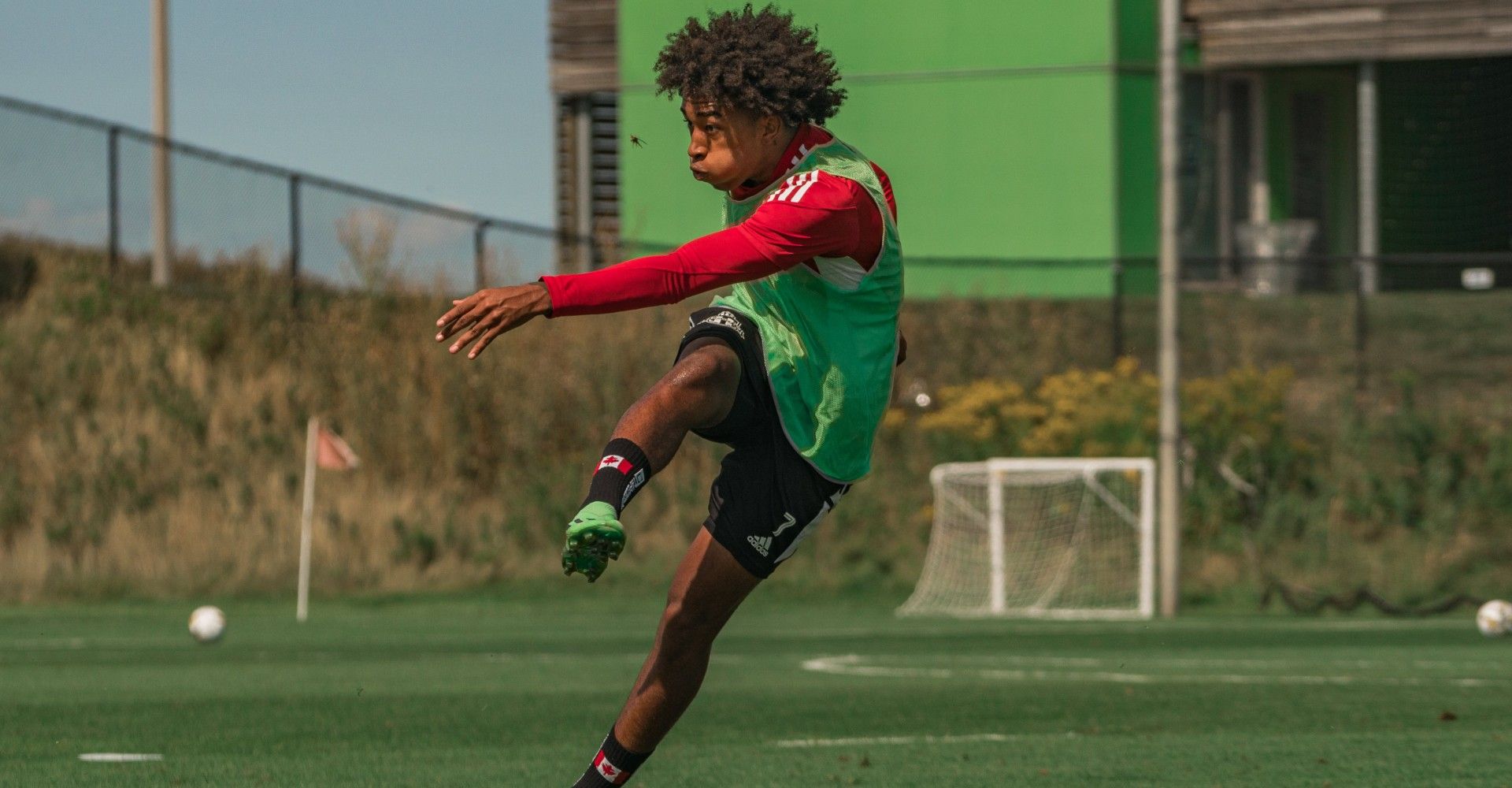 The Lorenzo Insigne situation
Italian DP Lorenzo Insigne didn't travel with the team to Atlanta after missing practice earlier in the week due to "a personal family situation," according to the club. Saturday was the first game that the former Napoli captain missed since making his MLS debut on July 23.
It'll be interesting to see if Insigne is back in training this week, or if he'll miss this weekend's road game in Orlando because he still needs to deal with his family situation. Coach Bob Bradley was very tight-lipped when asked about Insigne's status last week before the team travelled to Atlanta, and the club isn't expected to make any more public statements for the time being.
This isn't the first time that a family situation has come up for Insigne since his arrival in Toronto. Last month, TFC was preparing to return home after a 4-3 win in Nashville. But the team's charter flight was delayed so that Insigne could get an update on a "family health situation" going on back in Toronto. Insigne subsequently pulled out of the MLS all-star skills competition in Minneapolis a few days later, but returned to training soon after.
Insigne, who is married with two sons, has six goals and two assists in nine MLS appearances (all of them as a starter) this season.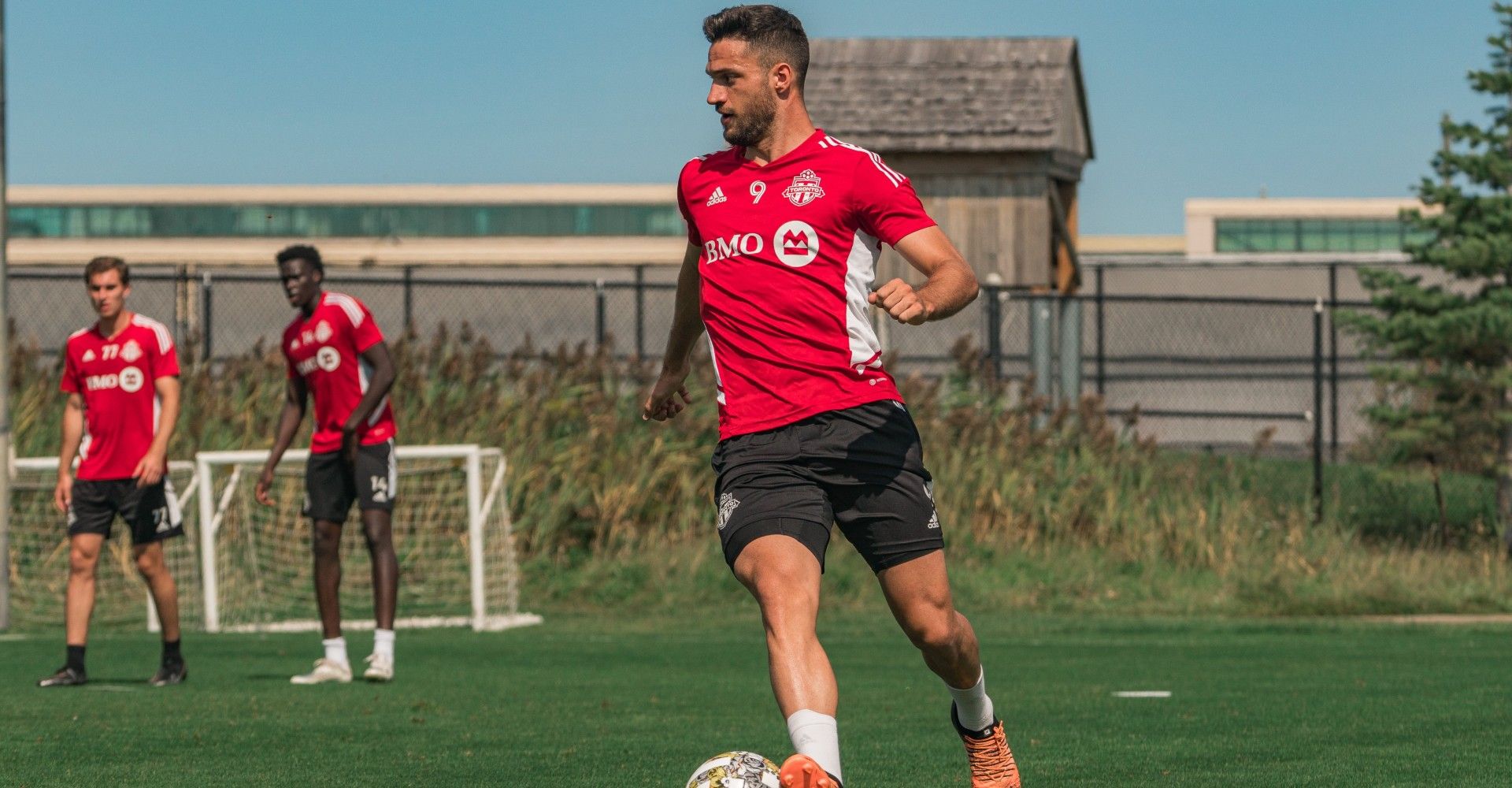 TFC vs. Orlando City on Saturday
TFC returns to action when they take on Orlando City on Saturday, June 17 (7:30 p.m. ET) at Exploria Stadium.
It's the first game between the sides since Orlando earned a 1-0 win at BMO Field on May 14. Kyle Smith's glancing header off a corner kick deep into injury time snuck in at the far post, allowing Orlando City to earn the victory, completely wiping out a pretty decent performance by the Reds.
A collective groan could be heard from the announced crowd of 26, 146 when Smith's header settled into the back of the net that sent TFC to their fifth straight loss. It was the second game in a row that a goal at the death sunk the Reds, who dropped a 1-0 decision away to the Vancouver Whitecaps the previous week.
"It sure felt like we deserved some sort of result today, not the one that we got. Such is the game. Sometimes when you learn the lessons you learn them the harsh way," goalkeeper Alex Bono told reporters in the post-match press conference.
Orlando (12-11-6) currently sits in fifth place in the Eastern Conference standings, just one point ahead of seventh-place Columbus (9-6-14) who hold down the final playoff berth in the East. Orlando had won four games in a row before suffering a 5-1 road loss to the Philadelphia Union over the weekend. Earlier in the week, The Lions defeated second-tier side Sacramento Republic FC in the U.S. Open final.
TFC leads the all-time MLS series against Orlando, with eight wins and three draws in 16 meetings. Orlando is unbeaten in five consecutive meetings vs. Toronto (with three wins).
Saturday's game is the final meeting of the regular season between the clubs.
---
---
Stories to look out for at TFC Republic
Jordan Perruzza began last year with high hopes for Toronto FC. After cutting his teeth with TFC 2 for three seasons, Perruzza made his senior team debut in April in the Concacaf Champions League. A few days later, the youngster made his first MLS appearance in Toronto's MLS season-opening loss to CF Montreal. But a back injury derailed his campaign, and thus far, he's been limited to 13 appearances (223 minutes) in MLS in 2022. What's in store for him going forward? Does he have any kind of future at TFC? Look for my feature story on Perruzza in the coming days.
Other stories that will be published later this week include:
Peter Galindo's weekly analytics and tactical feature focuses on Federico Bernardeschi.
In-depth pre- and post-game coverage of TFC's road game against Orlando City.
My feature on Mark-Anthony Kaye.
My weekly TFC random thoughts column.
My piece on the state of the union at TFC.
I'll have a full report should the latest Canadian men's team roster be revealed this week.
Another edition of reader mailbag.
And much more!
---
TFC Republic mailbag
TFC Republic will feature a regular reader mailbag column where I answer questions from subscribers about Toronto FC and Canadian soccer in general.
I'll answer the best questions submitted to me by TFC Republic readers, so feel free to drop me an email at johnmolinaro@rogers.com. You can also reach out to me via Twitter and Facebook.
(Top photo courtesy of torontofc.ca)
---
TFC Republic is a paid-subscription website. All of the content at TFC Republic is behind a paywall, and you need to be a subscriber to access it. It costs only $8 for a one-month subscription, or $50 for a full year (prices include 13% GST/HST). What a great deal, eh?  Don't miss out, and order your TFC Republic subscription today!