Newsletter
TFC Republic Weekly: January 30-February 5 lookahead
Toronto FC continues to make important roster moves as the start of the 2023 MLS regular season draws closer.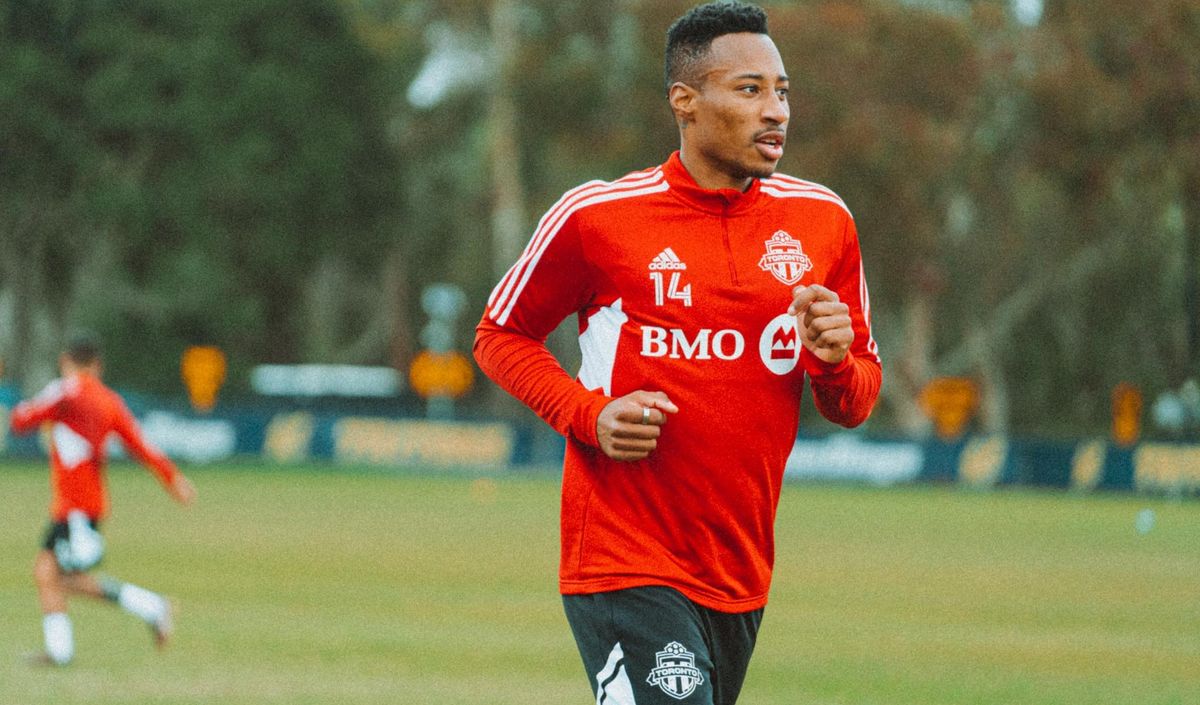 Welcome to the latest edition of TFC Republic Weekly, a free email newsletter that will land in the inbox of both paid subscribers and free members of TFC Republic every Monday.
This newsletter will look at what's in store over the next seven days for Toronto FC, and set up their schedule of games for the week.
You'll also get a glimpse of what to expect at TFC Republic in the coming days.
So, without further ado...
Toronto FC signs Johnson, more moves coming
Toronto FC pulled off a major coup last week by agreeing to terms with goalkeeper Sean Johnson, one of the most sought after and high-profile free agents in MLS this off-season.
The Reds were in desperate need of a starting goalkeeper ever since parting company with both Alex Bono and Quentin Westberg at the end of the 2022 MLS campaign. Last season, Toronto conceded a franchise-high 66 goals for a second straight year, and while that wasn't entirely down to Bono and Westberg, it became pretty clear that the team had to make a change between the posts.
Johnson, 33, is widely regarded as one of the league's best goalkeepers. The Georgia native has 11 caps for the U.S. national team and was in Qatar for the World Cup. He is coming off another sensational season in which he finished second in MLS in clean sheets with 14. Named the MVP of the 2021 MLS Cup final, Johnson has 370 career regular season and playoff appearances to his credit since making his league debut in 2012 with the Chicago Fire.
Johnson is a big-game player who can make important stops - just ask CF Montreal, who were left flummoxed by the NYCFC goalkeeper during last year's playoffs when he made a season-high seven saves on the road against the No. 2 seed in the Eastern Conference.
Last Monday, the Reds plugged another big roster hole with the addition of Raoul Petretta. The Reds signed the Italian defender from Turkish club Kasımpaşa Spor Kulübü, using Targeted Allocation Money (TAM), through 2025 with an option for 2026.
Petretta, 25, will be expected to start at left fullback for the Reds during the 2023 campaign, acting as a counterbalance to Canadian international Richie Laryea on the right side of the back four. TFC entered this off-season without a starting left fullback following the retirement of Italian Domenico Criscito and a trade that sent Canadian Luca Petrasso to Orlando City after the 2022 MLS season was over.
Coach Bob Bradley said last week he is still planning to make further roster additions this off-season.
"We're still in different kinds of discussions with the possibility of adding depth and adding in some other positions. The work so far has gone well. Sometimes things just take longer than you hope, but that's just part of the process," Bradley stated.
The club's third Designated Player roster spot is also vacant, but it doesn't sound like it will be filled before the start of the 2023 season.
"I don't think that there's a plan at the moment. It's not like there's a set guy that we've identified that fits the DP budget that we have. We're always considering different ways that we can do things in order to maximize salary budget and make the best roster we can," Bradley stated.
Toronto FC opens the 2023 MLS regular season away to D.C. United on Feb. 25.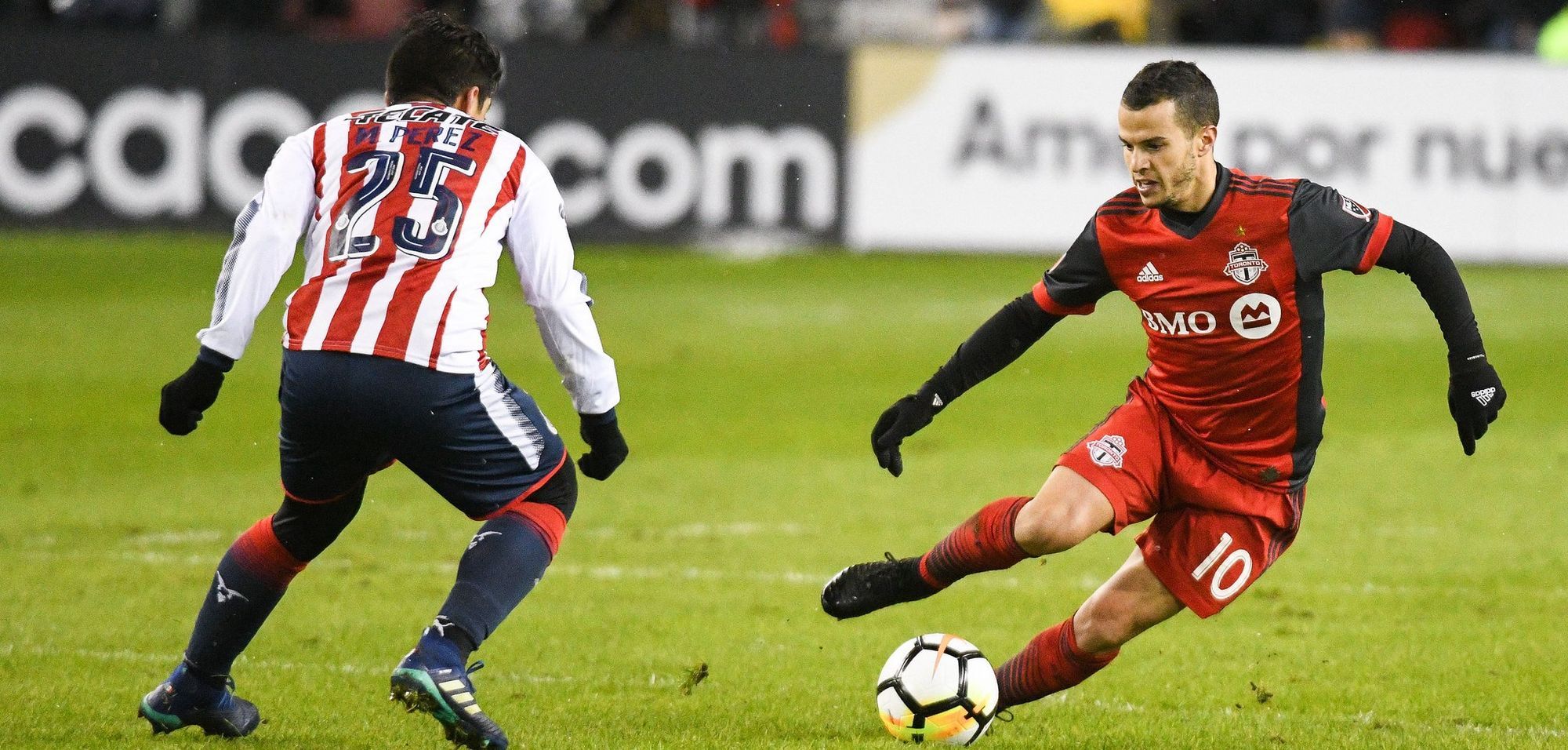 The draw for the 2023 Canadian Championship
Toronto FC will find out the path it must travel at the 2023 Canadian Championship when the draw for the annual tournament is held on Tuesday (watch it on OneSoccer at 8 p.m. ET).
For the first time, 14 teams will be participating in Canada's domestic cup competition, with clubs from five different leagues vying to lift the Voyageurs Cup. Three teams — CPL expansion outfit Vancouver FC, and semi-pro sides TSS Rovers FC (League1 B.C.) and FC Laval (Première ligue de soccer du Québec) — will be making their tournament debuts this year.
The 14 teams have been put into four pots for the draw, with Toronto FC and reigning champions Vancouver Whitecaps (both in one pot) given first-round byes and automatic quarter-finals berths.
The other 12 teams will enter the tournament in the preliminary round and have been divided geographically into Western and Eastern pots.
The pots are as follows:
Western: Pacific FC (CPL), Vancouver FC (CPL), Cavalry FC (CPL), Valour FC (CPL), TSS Rovers FC (L1BC)
Eastern: Forge FC (CPL), York United FC (CPL), Atlético Ottawa (CPL), CF Montréal (MLS), Halifax Wanderers FC (CPL)
Eastern semi-pro: Vaughan Azzurri (L1O), FC Laval (PLSQ)
2022 finalists: Toronto FC (MLS), Vancouver Whitecaps (MLS)
One Eastern club will be drawn into the Western pot. With six teams in the Eastern pot (Eastern clubs plus the two Eastern semi-pro clubs) and six teams in the Western pot, clubs will then be drawn against each other in six first-round matches.
Here are the dates for each round: First round (April 18-20), quarter-finals (May 9-11), semifinals (May 23-25), and the final (sometime in June).
Canada Soccer will announce the full schedule, including kickoff times and venues for the preliminary round after the official draw.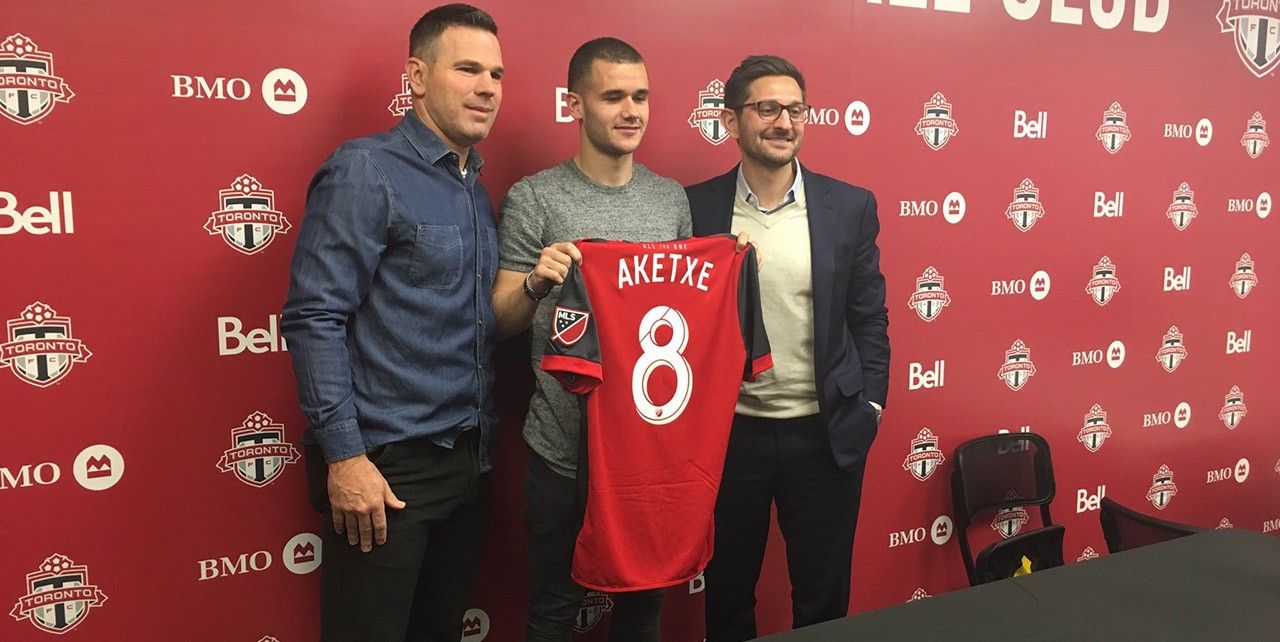 Pre-season rolls on for TFC
The Reds are back in Toronto after returning home last Friday from California, but they'll be returning to the Golden State on Thursday for the second leg of pre-season training camp.
The first portion of training camp in San Diego saw TFC play a pair of closed-door games against Club Tijuana of Mexico's LIGA MX and the San Jose Earthquakes.
Things really heat up now for Toronto as it will compete in the 2023 Coachella Valley Invitational tournament as part of its pre-season preparations for the MLS campaign.
The 12-team competition runs from Jan. 29 to Feb. 18 at the Empire Polo Club in Indio, California. Here is Toronto's schedule for the tournament:
Wednesday, Feb. 8 – Toronto FC vs. Vancouver Whitecaps FC (4:00 p.m. ET)
Saturday, Feb. 11 – Toronto FC vs. LAFC (2:00 p.m. ET)
Wednesday, Feb. 15 – Toronto FC vs. Portland Timbers (5:00 p.m. ET)
After its three matches at the Coachella Valley Invitational, the Reds will play one final pre-season game against the LA Galaxy on Feb. 18 at Dignity Health Sports Park.
---
---
Stories to look out for at TFC Republic

Noted American soccer journalist Grant Wahl died in Qatar while covering a World Cup match between Argentina and the Netherlands. He was 48. Wahl fell back in his seat in the press tribune of Lusail Stadium as nearby reporters called for assistance. Emergency services workers responded quickly and treated him on site before taking him away on a stretcher. Wahl was taken to Doha's Hamad General Hospital where he eventually passed away.
Both Bob Bradley and Michael Bradley dealt with Wahl countless times during their respective careers, developing a respect for the fearless reporter and his coverage of international soccer, particularly MLS and the U.S. national team. I'll have a feature story on the Bradleys' memories on Wahl in the coming days.
Other stories that will be published later this week include:
An analysis piece on where things stand with Toronto FC's roster at the moment.
A video blog recapping Tuesday's draw for the 2023 Canadian Championship.
My weekly TFC random thoughts column.
The latest instalment of our Toronto FC Flashback series.
A Q&A with former Canadian women's team star Carmelina Moscato
Another edition of reader mailbag.
And much more!
---
TFC Republic mailbag
TFC Republic will feature a regular reader mailbag column where I answer questions from subscribers about Toronto FC and Canadian soccer in general.
I'll answer the best questions submitted to me by TFC Republic readers, so feel free to drop me an email at johnmolinaro@rogers.com. You can also reach out to me via Twitter and Facebook.
(Top photo courtesy of torontofc.ca)
---
TFC Republic is a paid-subscription website. All of the content at TFC Republic is behind a paywall, and you need to be a subscriber to access it. It costs only $8 for a one-month subscription, or $50 for a full year (prices include 13% GST/HST). What a great deal, eh?  Don't miss out, and order your TFC Republic subscription today!