Newsletter
TFC Republic Weekly: February 13-19 lookahead
Toronto FC finds itself in the home stretch of training camp with its regular season opener looming larger with each passing day.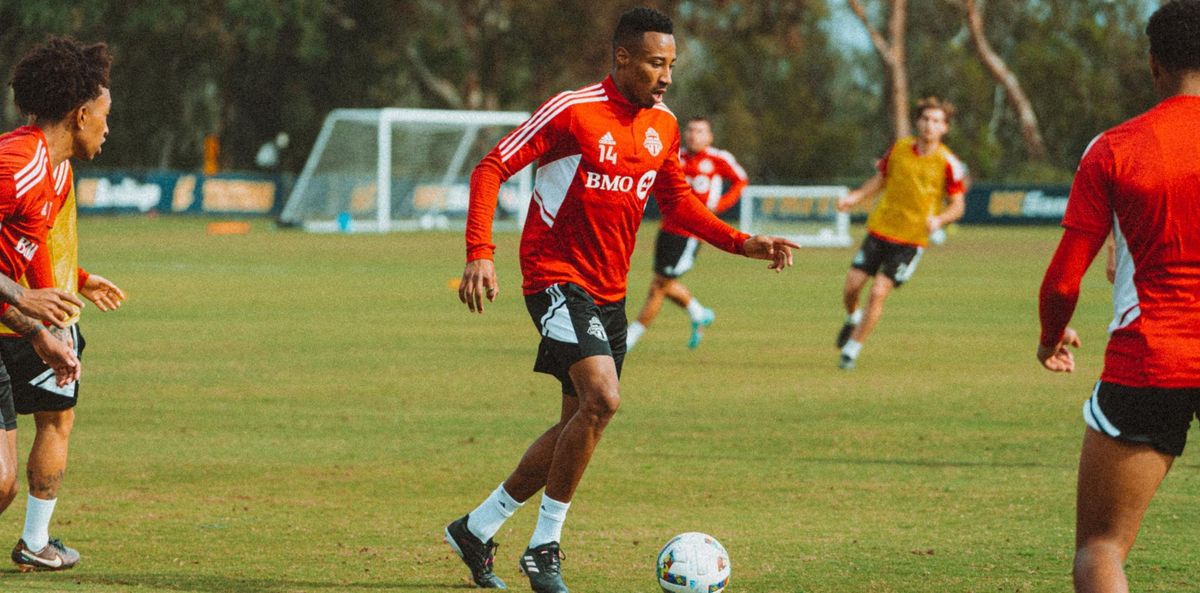 Welcome to the latest edition of TFC Republic Weekly, a free email newsletter that will land in the inbox of both paid subscribers and free members of TFC Republic every Monday.
This newsletter will look at what's in store over the next seven days for Toronto FC, and set up their schedule of games for the week.
You'll also get a glimpse of what to expect at TFC Republic in the coming days.
So, without further ado...
Toronto FC looking to fill out its roster
Toronto FC management acted quickly to bring in some much-needed and experienced roster reinforcements since the conclusion of the 2022 MLS campaign. The off-season additions of Sigurd Rosted, Matt Hedges, Sean Johnson and Raoul Petretta filled major holes in TFC's first 11 at the centre back, goalkeeper and left fullback positions.
The Reds' starting lineup from front to back looks pretty much set going into 2023. The only real debate is who will play between Federico Bernardeschi and Lorenzo Insigne in the front three: Ayo Akinola, Adama Diomande or Jesús Jiménez?
But the team still needs some depth at key positions. The lack of cover for Michael Bradley in central midfield is an area of concern. Toronto could desperately use another No. 6 who could deputize for either Bradley (who turns 36 in July) or Mark-Anthony Kaye. Likewise, should either of TFC's starting fullbacks (Petretta and Richie Laryea) get injured, then the Reds would have to turn to the likes of Kosi Thompson, Kadin Chung, Themi Antonoglou and Jahkeele Marshall-Rutty as replacement options.
Given the club's change in philosophy since last summer to rely more on veteran players than youngsters, you'd have to think that adding some experienced newcomers at the midfield and fullback positions would be the priority.
When speaking to reporters last week about the signing of Rosted, coach Bob Bradley said the club was "pretty close" to achieving all its off-season goals, but that more moves could be expected.
"We thought that we needed to solidify ourselves in some key positions — goalkeeper, central defence, left back. We still needed to find some ways to improve in the midfield and up front. So, I think we've done good work to move in a good direction. We've added experience," Bradley offered.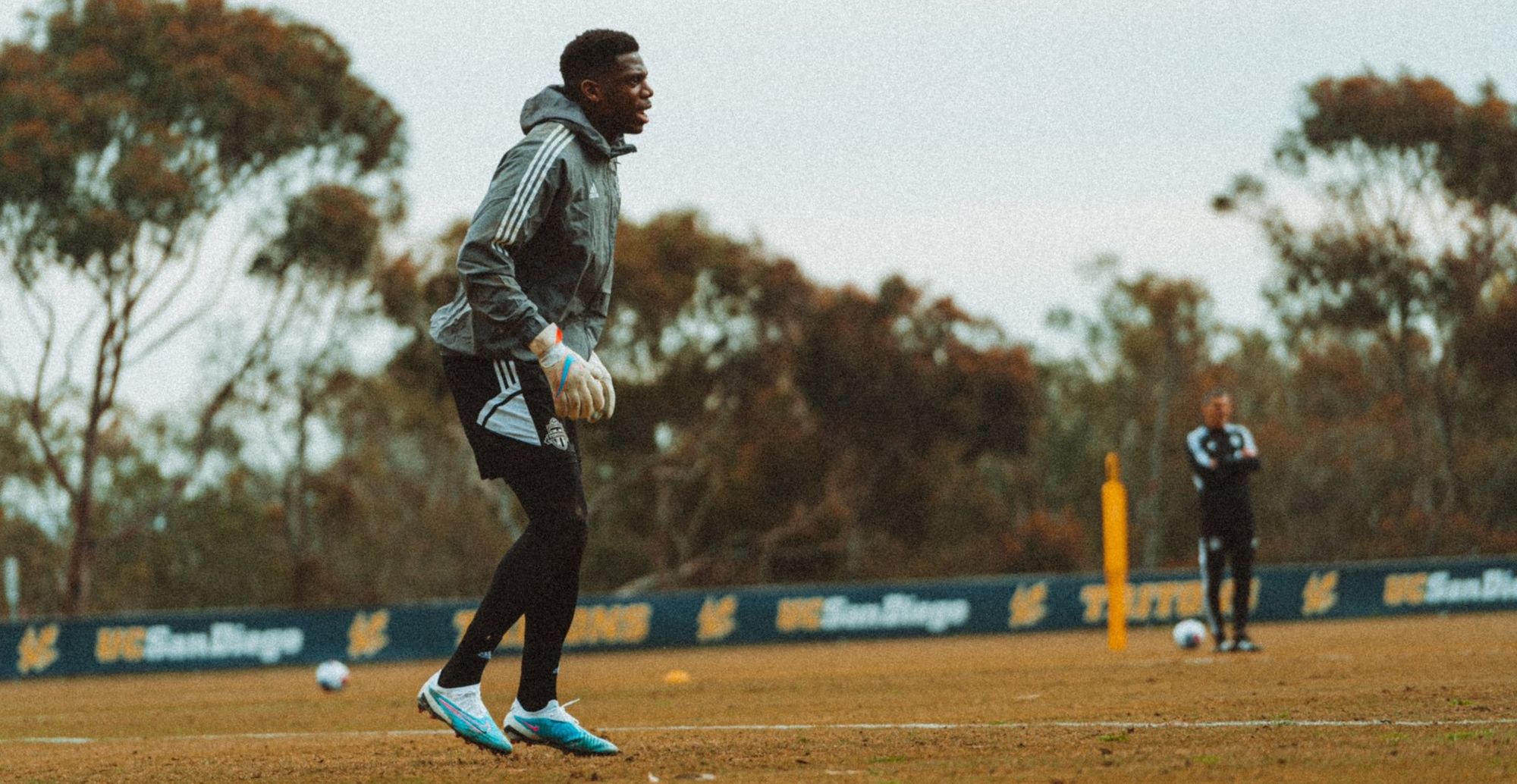 Pre-season rolls on for the Reds
Toronto FC finds itself in the home stretch of the training camp in California with its regular season opener on Feb. 25 away to D.C. United looming larger with each passing day.
After playing a pair of closed-door games against Club Tijuana of Mexico's LIGA MX and the San Jose Earthquakes in the first leg of pre-season camp, Toronto kicked things off at the 2023 Coachella Valley Invitational tournament last week. A 3-0 loss to the Vancouver Whitecaps on Feb. 8 was followed by a 2-1 defeat to LAFC three days later. Víctor Vázquez scored a highlight-reel goal in Saturday's loss.
TFC closes things out at the Coachella Valley Invitational with a game against the Portland Timbers on Wednesday (5:00 p.m. ET). After that, the Reds will play one final pre-season game against the LA Galaxy on Feb. 18 at Dignity Health Sports Park.
These games are vitally important for TFC as they give Bob Bradley one last chance to put his team through its paces and build some chemistry ahead of the start of the MLS regular season which kicks off later this month.
At the same time, not much stock should be put into the final results. Toronto went winless in its last five pre-season games in 2016.  The Reds, of course, went to reach the first of three MLS Cup finals that same year.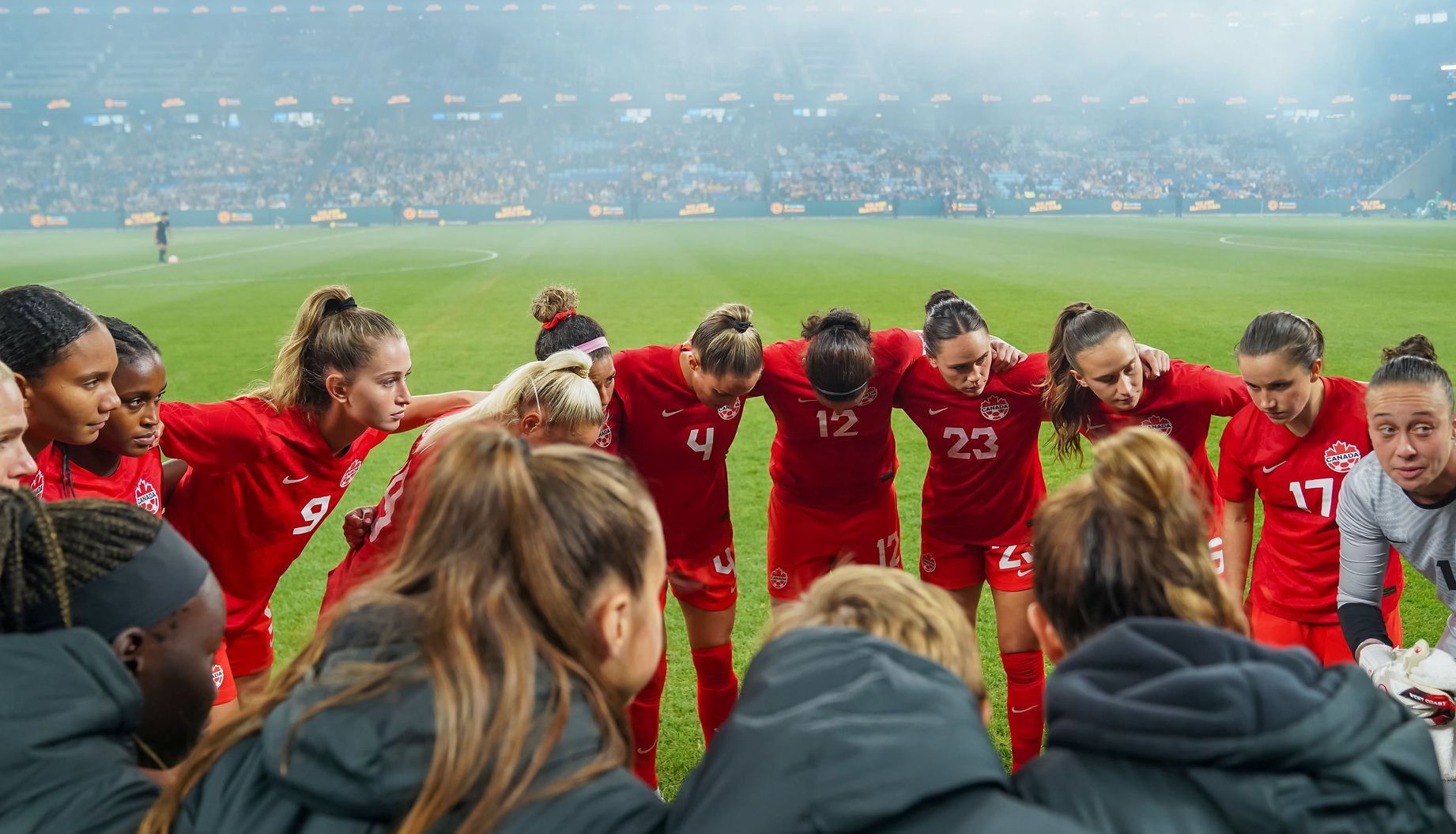 Canada kicks off at the SheBelieves Cup
Ranked No. 6 in the world, the Canadian women's team will play its first games of 2023 when it competes at the SheBelieves Cup in the United States where it will take on the top-ranked Americans, Brazil (No. 9) and Japan (No. 11).
Canada opens the tournament vs. the U.S. on Thursday in Orlando, before taking on Brazil in Nashville (Feb. 19) and Japan in Frisco, Texas (Feb. 22).
The Canadians are no strangers to the SheBelieves Cup, having competed at the 2021 event in the buildup to that summer's Tokyo Olympics. That year's four-nations tournament marked Priestman's debut as Canadian coach, and while the Reds underwhelmed with a pair of losses (to the U.S. and Brazil) and a skin-of-their-teeth win (over Argentina), they gained valuable experience playing against some of the world's top nations.
The hope is that by testing itself this month at this month's SheBelieves Cup that Canada will set itself up for a sustained run at this summer's FIFA World Cup where it will compete in a first-round group with co-host Australia (No. 12), the Republic of Ireland (No. 23) and Ivory Coast (No. 65).
Of course, controversy looms large over the Canadian program at the moment. The Canadian women skipped Saturday's training session in Florida as they went on strike. Their job action came less than a day after issuing a statement in which they vented their frustration over cutbacks in funding to the national program and what they view as inequality in spending compared to the men's team.
Although they stated they would not train and play at the SheBelieves Cup until the issue was resolved, the players returned to training on Sunday after Canada Soccer threatened to take legal action against them.
"To be clear, we are being forced back to work for the short term. This is not over. We will continue to fight for everything we deserve and we will win. The SheBelieves is being played in protest," captain Christine Sinclair said on Twitter.
Janine Beckie added: "We will continue to demand more. Lasting change is a fight we're in for the long haul."
It'll be interesting to see how this labour dispute plays out as the Canadian women take on three top-tier nations in preparation for this summer's World Cup.
---
---
Stories to look out for at TFC Republic
Lukas MacNaughton had a breakout year in 2o22, as he successfully made the jump from the CPL to MLS when he signed with Toronto FC. He also made his debut for the Canadian men's national team. What goals has he set for himself for the 2023 MLS campaign? Does he expect to get much of a chance to play behind Matt Hedges and Sigurd Rosted? I recently chatted one-on-one with the centre back to get his take on these topics and more. Look for my feature story on MacNaughton in the coming days.
Other stories that will be published later this week include:
My weekly Toronto FC random thoughts column.
A notebook column on TFC and pre-season camp in California.
A video blog on the current state of the union at Toronto FC.
In-depth pre- and post-game coverage of Canada's opening match of the SheBelieves Cup vs. the United States.
In-depth pre- and post-game coverage of Canada's second match of the SheBelieves Cup vs. Brazil.
A feature breaking down the Canadian women's team roster.
The latest instalment of our Toronto FC Flashback series.
And much more!
---
TFC Republic mailbag
TFC Republic will feature a regular reader mailbag column where I answer questions from subscribers about Toronto FC and Canadian soccer in general.
I'll answer the best questions submitted to me by TFC Republic readers, so feel free to drop me an email at johnmolinaro@rogers.com. You can also reach out to me via Twitter and Facebook.
(Top photo courtesy of torontofc.ca)
---
TFC Republic is a paid-subscription website. All of the content at TFC Republic is behind a paywall, and you need to be a subscriber to access it. It costs only $8 for a one-month subscription, or $50 for a full year (prices include 13% GST/HST). What a great deal, eh?  Don't miss out, and order your TFC Republic subscription today!