Newsletter
TFC Republic Weekly: February 20-26 lookahead
After a lengthy off-season, Toronto FC kicks off its 2023 MLS campaign on Saturday away to D.C. United.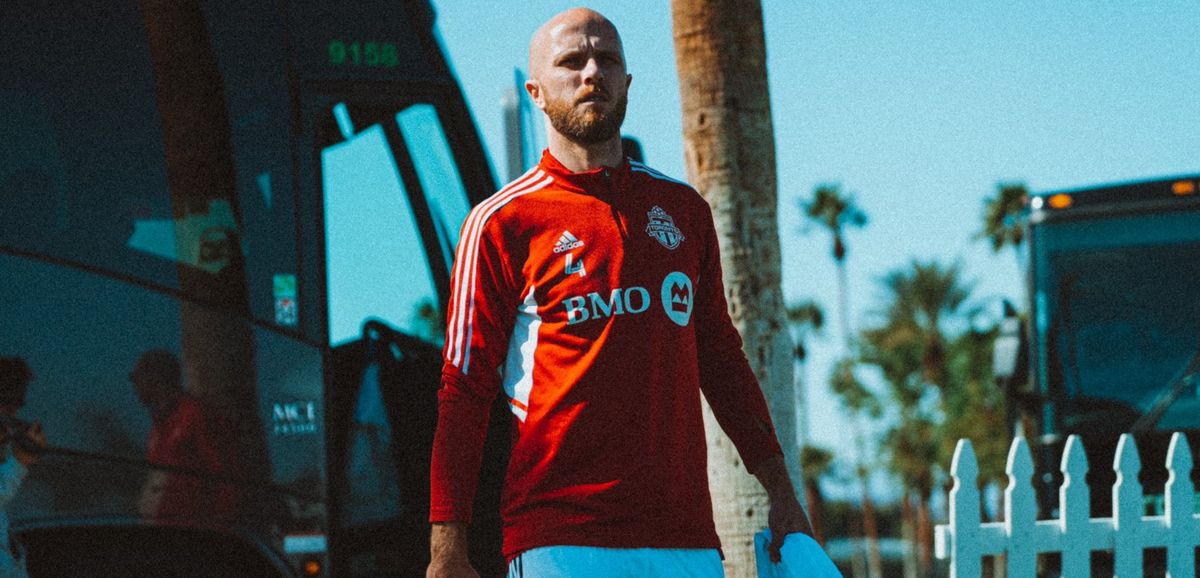 Welcome to the latest edition of TFC Republic Weekly, a free email newsletter that will land in the inbox of both paid subscribers and free members of TFC Republic every Monday.
This newsletter will look at what's in store over the next seven days for Toronto FC, and set up their schedule of games for the week.
You'll also get a glimpse of what to expect at TFC Republic in the coming days.
So, without further ado...
Free preview of TFC Republic this week
TFC Republic will be offering a free trial this entire week.
What that means is every piece of new content published on the website from today going forward will come out from behind the paywall and be available to everyone to read and enjoy. The free preview will end at 11:59 p.m. on Sunday, Feb. 26.
This is the ideal time to subscribe to TFC Republic, as we will look ahead to the 2023 MLS campaign over the next seven days, and then provide in-depth coverage of the club from every possible angle all season long. If you've ever been on the fence about purchasing a subscription, now is your chance to check out the website during this week's free preview and see what you've been missing.
I'm sure you'll find at the end of the free trial that TFC Republic provides thoughtful and nuanced analysis of all things Toronto FC, and that you'll be inclined to purchase a subscription at one of two very affordable rates. A monthly subscription costs just $8, while a yearly subscription is $50 (a savings of 48%).
You can subscribe to TFC Republic by CLICKING HERE, or by clicking on the subscribe button on the top right of the home page.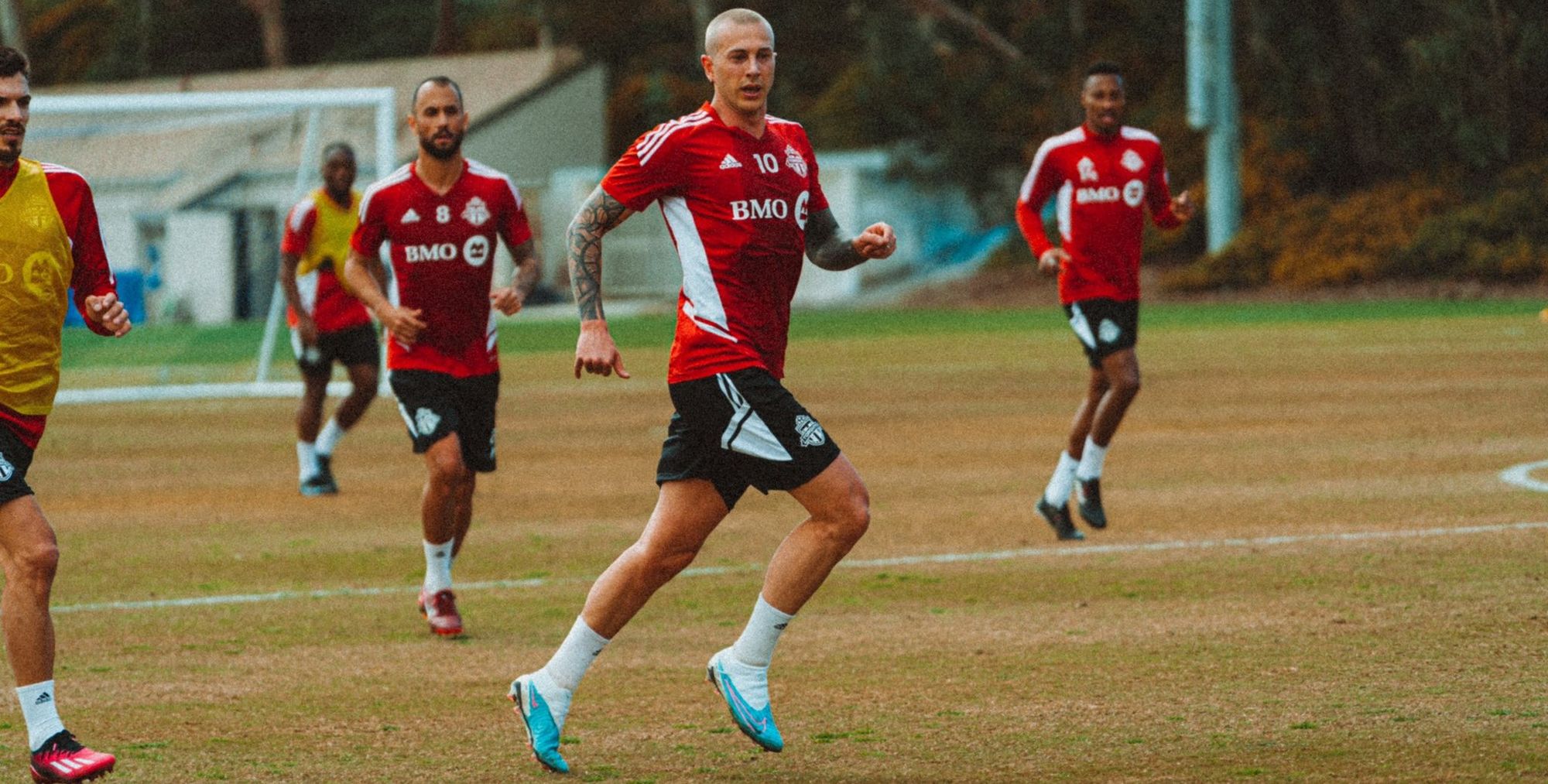 The 2023 MLS season begins for Toronto FC
After an extra-long off-season, Toronto FC will finally kick off its 2023 MLS regular season when it plays away to D.C. United on Saturday (7:30 p.m. ET).
By all accounts, TFC's starting 11 looks pretty set in stone after club management made a series of important moves this winter. A number of departures left TFC without bonafide starters at the goalkeeping, left fullback and centre back spots. But those roster holes were quickly filled with the additions of Sean Johnson, Raoul Petretta, Sigurd Rosted and Matt Hedges.
All of them will be starters in their respective positions this coming season. It's also expected that Bob Bradley will rely on the trio of captain Michael Bradley, and Canadian internationals Jonathan Osorio and Mark-Anthony Kaye to hold things down in midfield, while Federico Bernardeschi and Lorenzo Insigne will continue to play out wide in the front three.
The only real question about the Reds' starting line-up is which forward will play between the Italians. Will it be Canadian international Ayo Akinola, who didn't live up to expectations in 2022? Or Jesús Jiménez, who was wildly inconsistent last year? Or newcomer Adama Diomande, who had great success playing under Bob Bradley at LAFC and Norwegian club Stabæk?
Even with the high-profile newcomers coming in, Toronto FC is still dealing with a lack of roster depth, specifically at the full back positions and in central midfield. With 26 of the club's 30 overall roster spots spoken for and 18 of the 20 senior slots filled, Bradley doesn't have much room to address the team's depth issues by bringing in new players. As a result, the team's crop of bench players will have to step up in big ways this year.
"I think the challenge is still there for certain guys to show more, to show that they're going to be more consistent this year than they were last year and that they can be counted on in better ways. That's what we're still looking at," Bradley explained last week.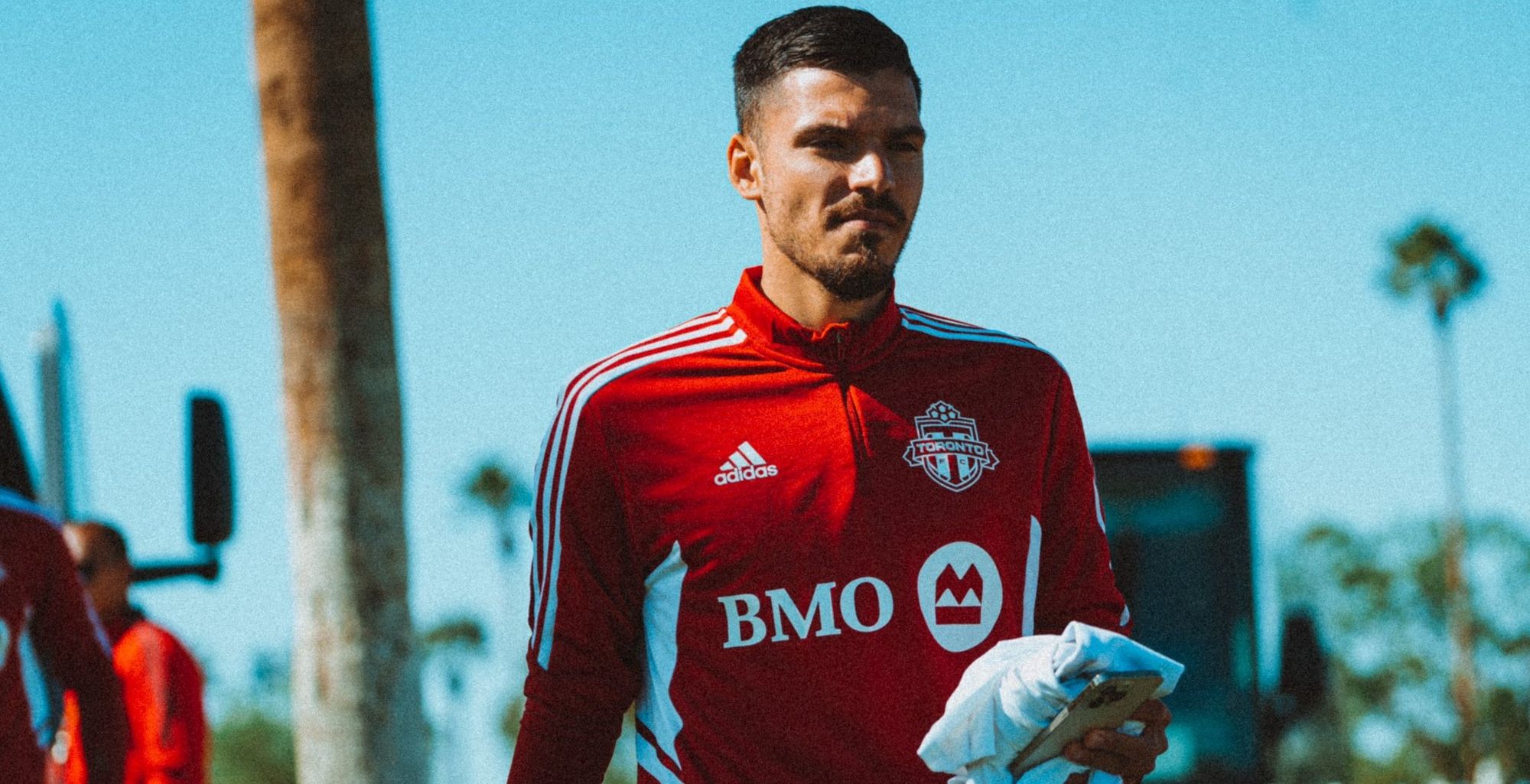 TFC vs. D.C. United on Saturday
This weekend's season opener is the first game between Toronto FC and D.C. United since the teams fought to a 2-2 draw on May 21, 2o22 at Audi Field.
Jonathan Osorio came off the bench to score his third goal of the campaign in the 89th minute to help TFC earn a share of the points. Fellow Canadian Ayo Akinola also scored for Toronto, who snapped a five-game losing streak but remained winless in six outings.
Coach Bob Bradley chose to focus on the positives in light of the team's struggles going into this match.
"This team has faced a lot of adversity in this last period and there's been other moments where they have shown resilience and stuck together, but we let it get away from us," Bradley told reporters after the game.
"And so today, I think it means a lot. It means a lot to the group that they are fighting through this, and they get a little something today. They needed that. Football, when you're around a long time, you can go through a stretch where it seems like no matter what you do, you can't get things turned around your way.
Earlier in the 2022 season, Toronto earned a 2-1 win at BMO Field over D.C. courtesy of goals from Osorio and former DP Alejandro Pozuelo.
D.C. leads the all-time MLS regular season series against Toronto with 16 wins and 11 draws in 38 games. The Reds have never won at Audi Field - two losses and three draws - and are winless in their last six road games vs. D.C. Their previous victory away to D.C. came on April 16, 2016, at RFK Stadium.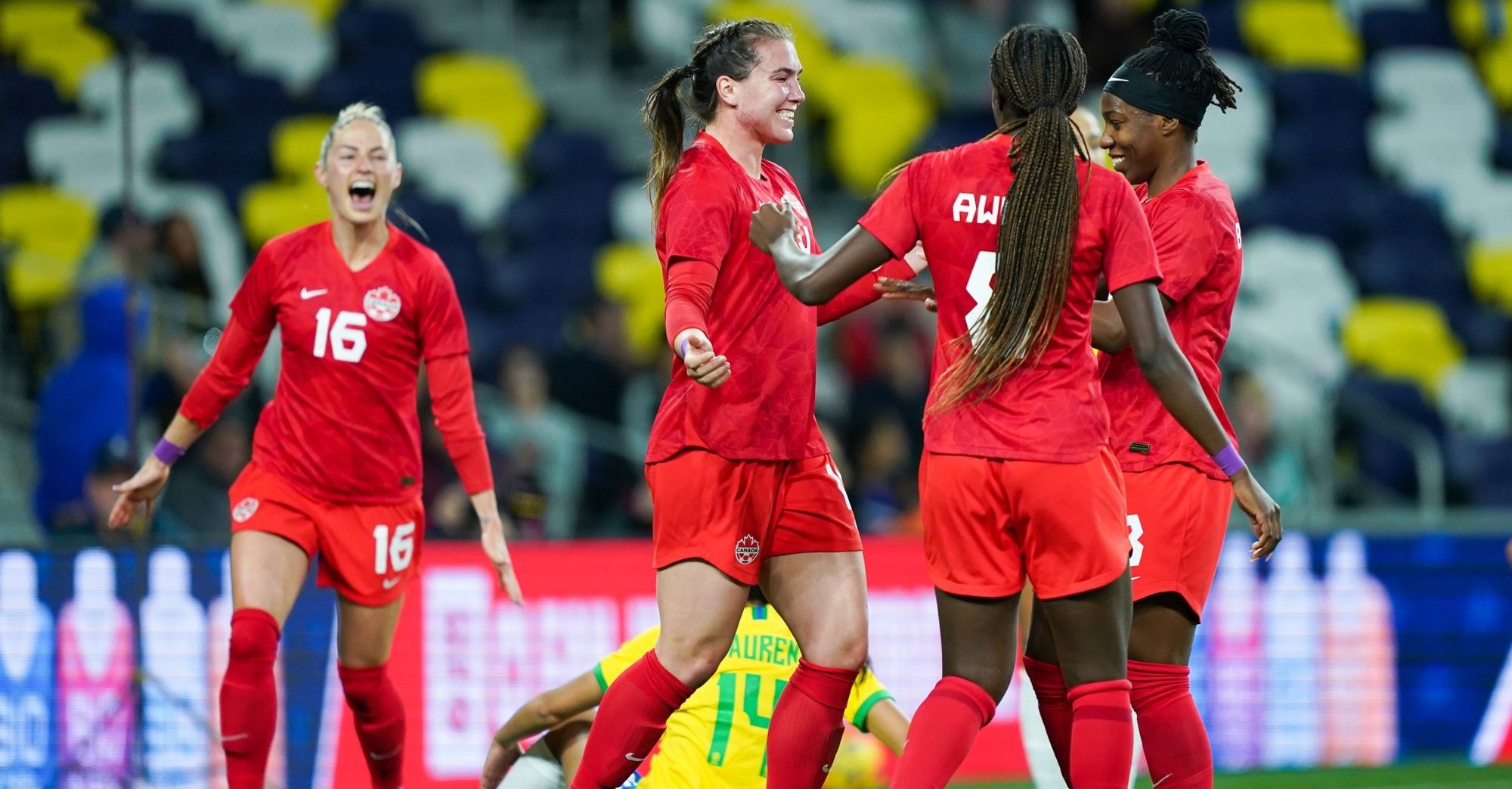 CanWNT vs. Japan on Wednesday
Having split its first two games at the SheBelieves Cup, the Canadian women's team closes things out at the four nations tournament against Japan in Frisco, Texas on Wednesday (4:00 p.m. ET).
After a dreadful performance in a humbling 2-0 loss to the United States in its opening match in Orlando last Thursday, Canada responded with a composed and balanced effort in a morale-boosting 2-0 victory over Brazil in Nashville on Sunday. Vanessa Gilles and substitute Evelyne Viens both scored off set pieces, while Kailen Sheridan was sensational in earning her 17th clean sheet.
The victory was the Olympic champions' first of 2023 and came amidst a bitter labour dispute with Canada Soccer.
"I'm really proud of the group, for what they've come through, to bounce back," Canadian coach Bev Priestman said after Sunday's win. "We said today we had to climb, we had to keep moving forward. And we did that.
"To keep a clean sheet against a hard team to beat, two set-play goals, some young faces on the pitch that I thought did outstanding. So overall, I'm really pleased. And it's nice to see the group smile. A win helps. And we keep moving forward."
Canada and Japan last faced off at the 2021 Tokyo Olympics when they battled to a 1-1 draw in the group stage of the competition. Christine Sinclair opened the scoring in the sixth minute before Mana Iwabuchi tied things up late in the match.
The Japanese lead the all-time series against the Canadians with seven wins and four draws in 15 games since their first meeting on May 5, 1995.
Canada is No. 6 in the current FIFA world rankings, five spots above Japan who have lost both its previous games at the SheBelieves Cup.
---
---
Stories to look out for at TFC Republic
Bill Manning isn't used to losing. He won an MLS Cup in 2009 as president of Real Salt Lake. He helped turn Toronto FC around upon his arrival in 2015, as the Reds reached three MLS Cups in four years, winning it all in 2017. But TFC has fallen on hard times as of late, and have failed to make the playoffs for the last two years, something that hasn't happened since 2013 and 2014. And it's occurred even though Toronto has the highest payroll in MLS. So, what's going on? I'm scheduled to sit down with Manning to conduct a one-on-one interview sometime this week. Look for my in-depth Q&A with Manning in the coming days.
Other stories that will be published later this week include:
A feature story looking at Toronto's potential starting 11 and depth options at each position this season.
A feature story looking at the big questions facing the Reds in 2023.
Peter Galindo's weekly analytics and tactical feature focuses on what to keep an eye on from Toronto FC this season.
A notebook column from TFC practice with all the latest news ahead of the start of the season.
In-depth pre- and post-game coverage of TFC's season opener away to D.C. United.
In-depth pre- and post-game coverage of Canada's SheBelieves Cup match vs. Japan.
And much more!
---
TFC Republic mailbag
TFC Republic will feature a regular reader mailbag column where I answer questions from subscribers about Toronto FC and Canadian soccer in general.
I'll answer the best questions submitted to me by TFC Republic readers, so feel free to drop me an email at johnmolinaro@rogers.com. You can also reach out to me via Twitter and Facebook.
(Top photo courtesy of torontofc.ca)
---
TFC Republic is a paid-subscription website. All of the content at TFC Republic is behind a paywall, and you need to be a subscriber to access it. It costs only $8 for a one-month subscription, or $50 for a full year (prices include 13% GST/HST). What a great deal, eh?  Don't miss out, and order your TFC Republic subscription today!