Newsletter
TFC Republic Weekly: April 12-18 lookahead
Welcome to the debut edition of TFC Republic Weekly, a free email newsletter for both paid and free members of TFC Republic.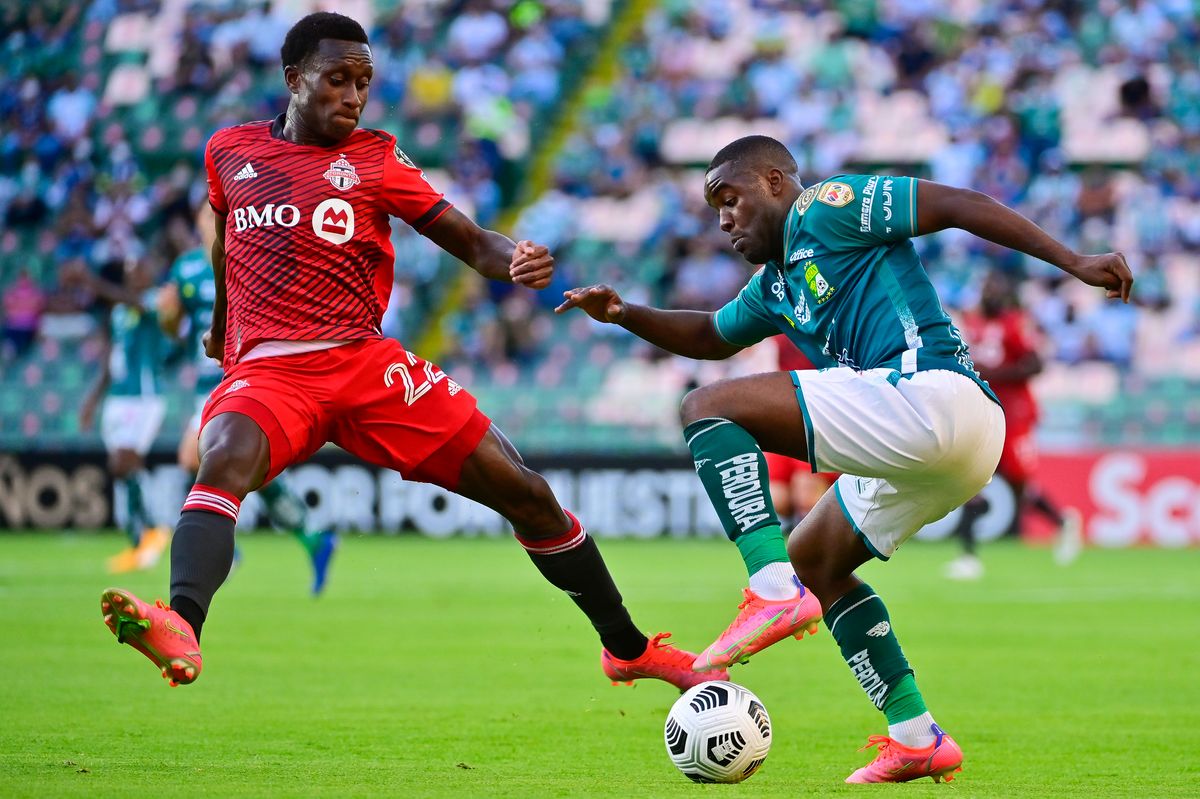 Welcome to the debut edition of TFC Republic Weekly, a free email newsletter that will land in the inbox of both paid and free members of TFC Republic every Monday.
This newsletter will look at what's in store over the next seven days for Toronto FC, and set up their schedule of games for the week.
You'll also get a glimpse of what to expect at TFC Republic in the coming days.
So, without further ado...
TFC vs. Montreal on Saturday
Toronto FC kicks off its 2021 Major League Soccer campaign on Saturday when it visits Club de Foot Montréal at Inter Miami CF Stadium in Fort Lauderdale, Fla.
It's the first meeting between the two long-time rivals since last September when the Reds earned a 2-1 decision at Stade Saputo, with goals courtesy of Jozy Altidore and Pablo Piatti. TFC took the 2020 MLS season series over Montreal (three wins and a loss).
Saturday will also mark a new era in the best rivalry in MLS, as it'll be the first time the two sides will meet since Montreal's off-season rebranding.
A lot of interesting questions linger ahead of this game, including what kind of hangover - if any - Toronto will feel after its mid-week Concacaf Champions League match? TFC president told TFC Republic late last week that Altidore was going to have an MRI to determine the extent of his injury after he was subbed out against Club León. Will Altidore be fit to play in the home opener? Will players such as Alejandro Pozuelo and Jonathan Osorio, who missed the Club León match, be cleared to play against Montreal?
What I'll be especially interested to watch is how Chris Armas rotates his squad and deals with any injury issues, and if he'll show the same faith in the team's youngsters like he did in the first leg down in Mexico.
"I said I'm going to play young players. Look how many played tonight," Armas told reporters after the first game against Club León.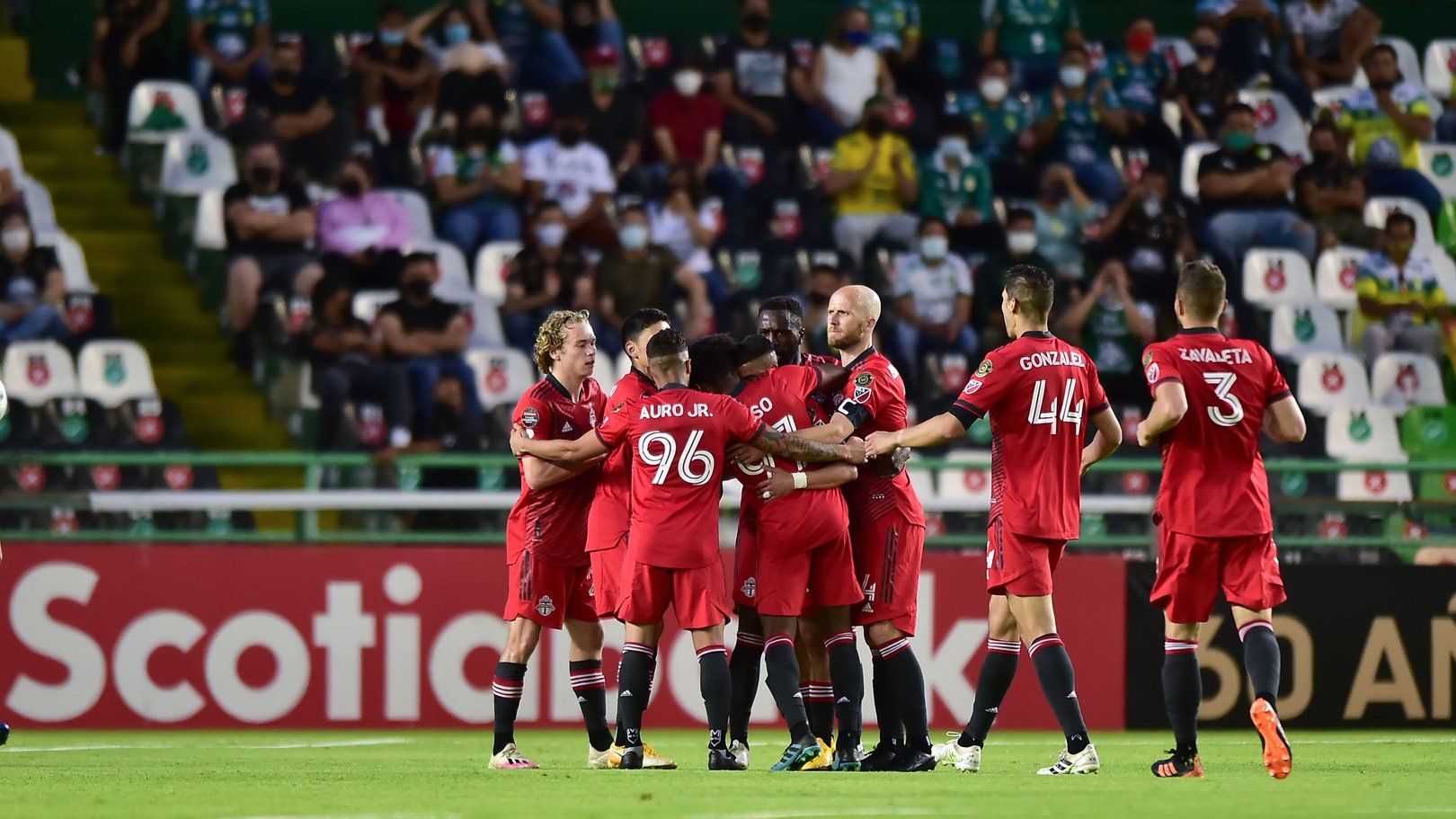 2nd leg vs. Leon on Wednesday
Before the league opener on the weekend, TFC will host Club León in the second leg of their Concacaf Champions League series at Osceola Heritage Park in Kissimmee, Fla.
In Chris Armas' debut as coach, TFC battled Club León to a 1-1 draw in the first leg last week in Mexico - an impressive result for the Reds when you consider they hadn't played a competitive game since November (León played 19 times since then), while also missing several players for a variety of reasons (including Alejandro Pozuelo, Jonathan Osorio, Chris Mavinga, Quentin Westberg, Justin Morrow and Nick DeLeon).
As a result, Armas started 18-year-old Ralph Priso and 20-year-old Noble Okello in midfield, and 21-year-old Jacob Shaffelburg on the wing. Also, Griffin Dorsey (22) and Luke Singh (20) saw action off the bench, and all the youngsters gave a good accounting of themselves. Critically, the centre back pairing of Eriq Zavaleta and Omar Gonzalez had a quietly solid outing - for the most part, they kept the game in front of them and weren't beaten for pace, and they made a number of important clearances.
Character and grit were on full display from every TFC player as part of a collective effort against León, and you could see Armas' tactical influence already taking shape, with the team effectively and strategically pressing the Mexicans high up the pitch.
"I love the way we stuck together," Armas said post-match. "I love the way we stepped on the field and straight away we were going to stick to being who we are, be aggressive on the night, and that gets us the goal from a pressing situation."
He later added: "I love the way the guys dug deep into the second half. That's what I think is admirable from the team: overall a gutsy performance; that they stuck together."
Even though it created a few scoring chances, Toronto scored via an own-goal, thanks in large part to the industriousness of substitute Erickson Gallardo and captain Michael Bradley. So, it'll be interesting to see if the Reds take the same tactical approach in the second leg knowing that a 0-0 draw sends them through to the quarter-finals, or if they open things up a bit more on the attacking end.
---
CanWNT vs. England on Tuesday
It's a busy first week for TFC Republic, as aside from covering the two Toronto FC matches, we'll also have a recap of Tuesday's international friendly between the Canadian women's team and England.
Canada is coming off a 3-0 road victory over Wales (ranked No. 31 in the world) last Friday in Cardiff, a game that marked Christine Sinclair's return to the national team for the first time in over a year.
Sinclair limped off the field and was subbed out in the 33rd minute after crashing to the ground following a sliding challenge on a Welsh player. The injury appeared to be to the left ankle of Sinclair, who had her hands on her face before getting up and limping off the pitch and being subbed out.
After the game, Canadian coach Bev Priestman told reporters "it seems pretty positive" for Sinclair, and that she was hopeful her star forward will be available for the England game.
"The first thing is she can weight-bear on her foot so that's a really good sign, so fingers crossed. Obviously we'll assess (Saturday) in terms of England (on Tuesday), but I'm not majorly concerned at this stage. She's not off to get an X-ray or anything like that, so fingers crossed that she'll be fine for England," Priestman said.
England is sixth in the current FIFA world rankings (two spots above Canada), and the countries aren't exactly strangers - they've squared off 13 times dating back to their first meeting at the 1995 FIFA Women's World Cup in Sweden, a 3-2 win for the English in the first round. Both nations made their World Cup debut at that tournament. They also faced off at the 2015 World Cup staged in Canada, with England earning a 2-1 win in the quarter-finals in Vancouver. Canada came out on top in the most recent match between the two teams, notching a 1-0 victory on April 5, 2019 in Manchester, with Sinclair scoring the lone goal. Canada has won six of the 13 matches against England, with no draws.
Time is slowly winding down for coach Bev Priestman as she prepares the team for this summer's Olympics, so Tuesday's game could give her an indication of where things stand with her side before heading off to Tokyo.
---
Stories to look out for at TFC Republic
As for feature stories this week, we'll have an in-depth Q&A with Concacaf President Victor Montagliani, who spoke exclusively to TFC Republic on a variety of issues, including the expansion of the Concacaf Champions League, the state of women's football in the region, and so much more. It's a fascinating chat with a prominent Canadian who also happens to be one of the most influential figures in world soccer, so don't miss it.
Other stories that will be published later this week include:
A feature on new TFC coach Chris Armas, and the daunting challenge he faces to emerge from out of Greg Vanney's shadow.
My 1-on-1 interview with Toronto FC president Bill Manning about the upcoming MLS season.
I'll have a long-form article on Octavio Zambrano - I recently caught up with the former Canadian national team coach, and he had plenty to say about his time in charge of Les Rouges, how he was let go by Canada Soccer, and being replaced by John Herdman.
---
TFC Republic mailbag
TFC Republic will feature a weekly reader mailbag column where I answer questions from subscribers about Toronto FC and Canadian soccer in general.
Each week I'll answer the best questions submitted to me by TFC Republic readers, so feel free to drop me an email at johnmolinaro@rogers.com with any questions you might have.
You can also reach out to me with your questions for the reader mailbag via Twitter and Facebook.
(Top photo courtesy of Club León)
---
The TFC Republic newsletter comes out every Monday, and will be emailed to both paid and free members. All other content will be behind the paywall, and you'll need to be a subscriber ($8 for one month, $50 for a full year - what a great deal, eh?) to access all of the great content on the website. Don't miss out, and order your subscription today!