Newsletter
TFC Republic Weekly: August 9-15 lookahead
We're just over the halfway point of the MLS season, and Toronto FC has some catching up to do with 16 matches remaining.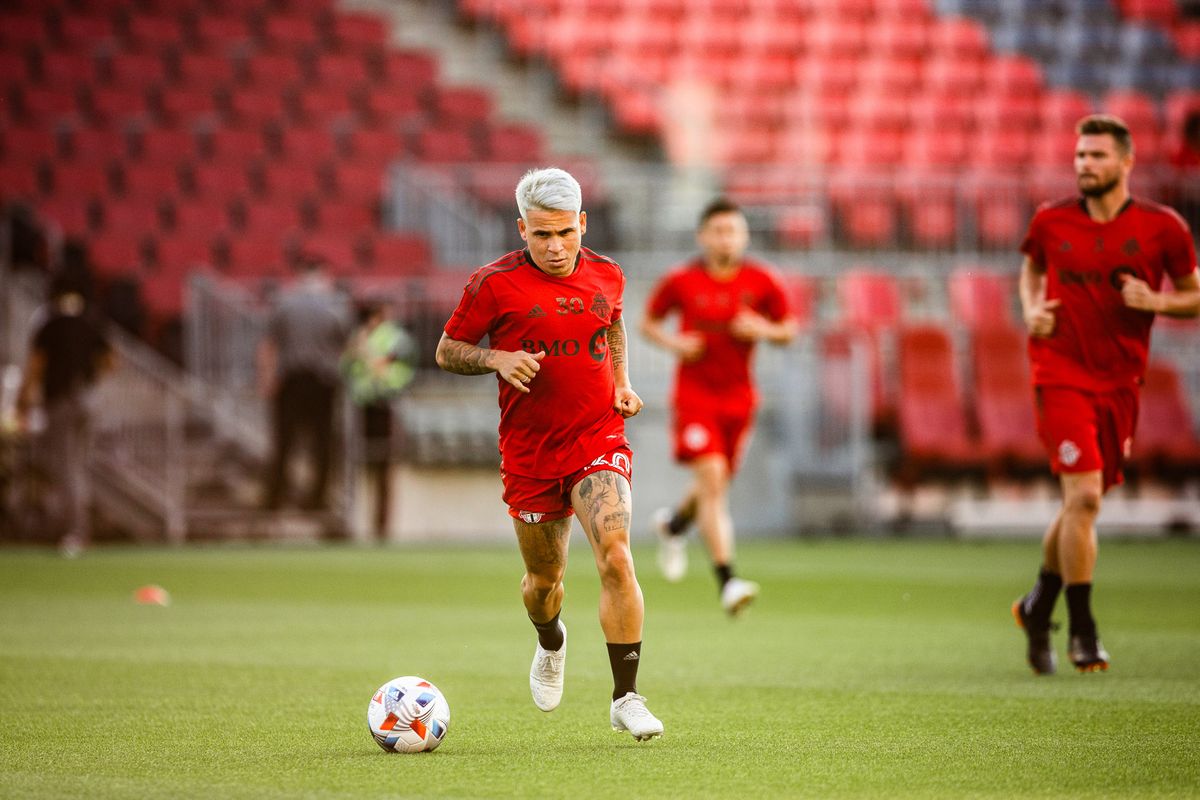 Welcome to the latest edition of TFC Republic Weekly, a free email newsletter that will land in the inbox of both paid subscribers and free members of TFC Republic every Monday.
This newsletter will look at what's in store over the next seven days for Toronto FC, and set up their schedule of games for the week.
You'll also get a glimpse of what to expect at TFC Republic in the coming days.
So, without further ado...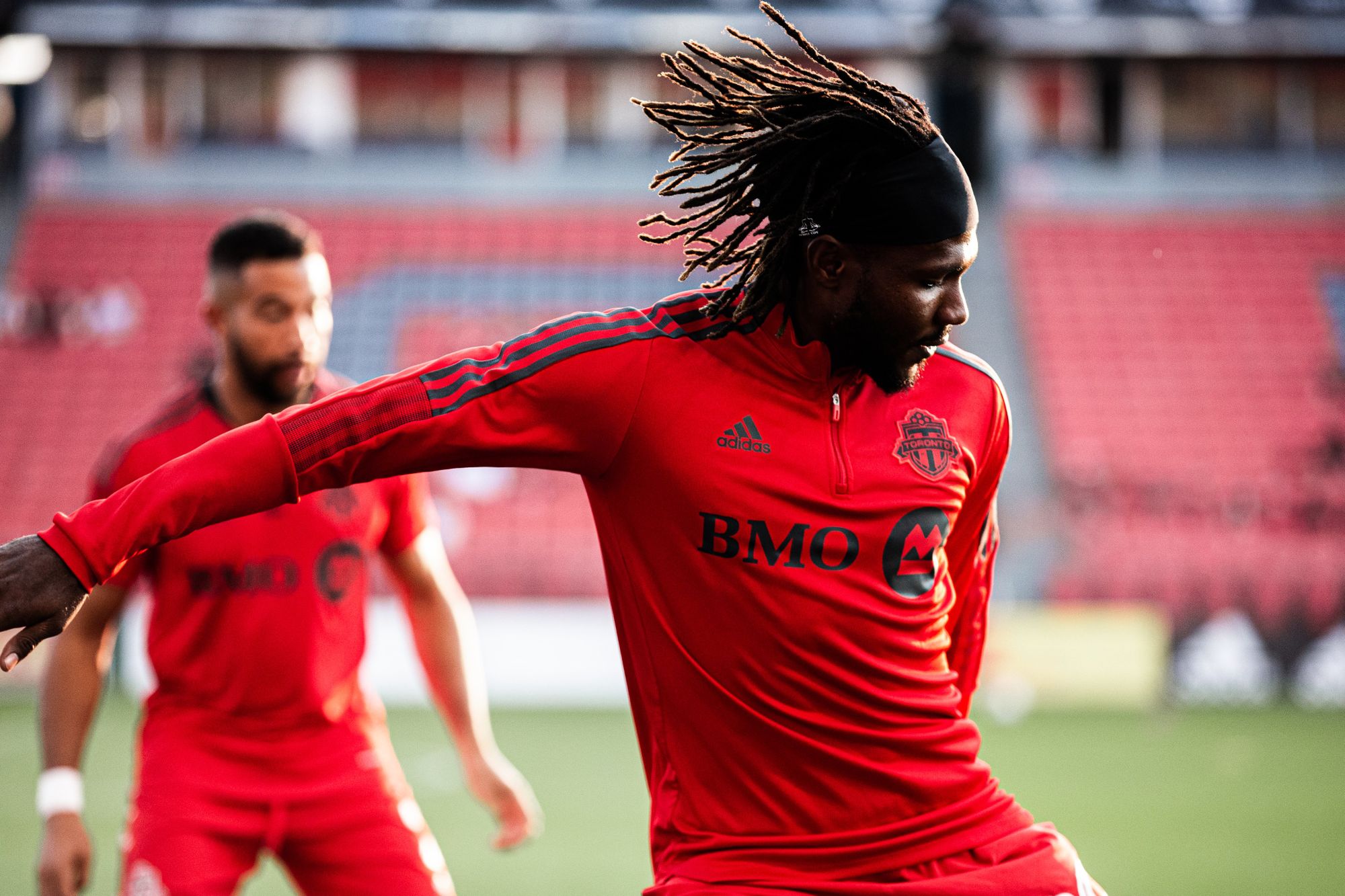 TFC vs. New England Revolution on Saturday
Fresh off a 2-2 draw at home to New York City FC this past weekend, Toronto FC returns to action at BMO Field on Saturday when it hosts the New England Revolution.
The Revs (12-3-4) sit atop the Eastern Conference standings and are coming off a 2-1 home win over the Philadelphia Union on Sunday, a result that extended their unbeaten run to six games (five wins).
New England's last loss just happens to be against Toronto, as they suffered a 3-2 setback at home on July 7. That game marked Javier Perez's debut as TFC's interim coach and marked the beginning of a season-high five game unbeaten run by the Reds.
Toronto stormed out to a 3-0 lead after 24 minutes at Gillette Stadium with goals from Yeferson Soteldo, Kemar Lawrence and Tsubasa Endoh, before surviving a fierce second half push from New England to record just its second win of the campaign.
New England leads the all-time series against Toronto with 13 wins and 11 draws in 34 meetings, but TFC is undefeated in its last six meetings (with three wins) vs. the Revs dating back to September, 2018.
This is the final meeting of this regular season between TFC and the Revolution.
The playoff picture
We're just over the halfway point of the MLS season, and TFC has some catching up to do with 16 matches remaining.
Saturday's draw against NYCFC elevated Toronto from 13 into 12th place in the Eastern Conference, but results elsewhere on Sunday meant TFC finished the weekend dead last in the East (and the bottom of the overall MLS table).
With a record of 3-9-6, TFC sits seven spots and nine points behind the Columbus Crew (6-6-6), who hold down the seventh and final playoff berth in the East.
Of Toronto's four remaining games in August, three of them come against clubs it has to leapfrog in the standings in order to inch closer to the playoff line - and all three of those contests are road games, so this could be a make-or-break month for the Reds.
A sign of things to come for Bradley?
A big surprise from Saturday night's game against NYCFC saw Michael Bradley taking a seat on the bench before the second half kicked off rather than heading out onto the pitch. Along with Jozy Altidore, TFC's captain was substituted by Javier Perez, as the veteran pair were replaced by Ralph Priso and Ifunanyachi Achara.
That might not seem like a big deal, but the 34-year-old Bradley had played every minute of TFC's previous 17 games this year, and Saturday marked only the fifth time that he started but didn't play the full 90 minutes of a regular season match for Toronto. It was also his earliest exit - he previously left a game in the 61st minute during the 2014 season.
Perez noted that it was a difficult decision to swap out Bradley, but his bold move paid off, as Priso's energy sparked TFC's stagnant midfield into life, helping the Reds fight back from two goals down to earn a share of the points.
What will be interesting to see is if this was a one-off, or the beginning of a trend. Could we see Bradley subbed out of more games in the future? Would Perez go a step further and start Priso ahead of the iconic TFC captain?
You don't want to read too much into one substitution, but TFC got a glimpse - be it ever so brief - of what things look like without Bradley. Past managers were reluctant to give the American the odd day off. Perhaps, Perez is more willing to do so, and recognizes that managing Bradley's playing time wouldn't be the worst thing in the world.
---
---
Stories to look out for at TFC Republic
Back in early May, Toronto FC acquired some valuable General Allocation Money in a trade with Columbus Crew. As part of the deal, TFC sent Canadian midfielder Liam Fraser to the Crew on loan for the rest of the 2021 MLS season.
GM Ali Curtis saw it as an important move for Fraser to gain some valuable playing time while continuing his development.
I'll be speaking to Fraser this week about how things have gone for him in Columbus, as well as his experience playing for Canada at the Concacaf Gold Cup.
Other stories that will be published later this week include:
My story on Ifunanyachi Achara's comeback for TFC
The first part of a special video blog series looking back at every TFC coach
My feature on Canadian men's team star Tajon Buchanan.
My column on what's next for the Canadian women's team.
In-depth pre- and post-game coverage of Toronto's home game against the New England Revolution.
---
TFC Republic mailbag
TFC Republic will feature a regular reader mailbag column where I answer questions from subscribers about Toronto FC and Canadian soccer in general.
I'll answer the best questions submitted to me by TFC Republic readers, so feel free to drop me an email at johnmolinaro@rogers.com. You can also reach out to me via Twitter and Facebook.
NOTE: For readers who have signed up for this free weekly newsletter but haven't yet subscribed to TFC Republic, just a reminder you have to purchase a subscription in order to read all of the great content behind the paywall. TFC Republic has very reasonable rates at $8 a month and $50 a year - just click on the subscribe button on the home page.
(Top photo courtesy of torontofc.ca)
---
The TFC Republic newsletter comes out every Monday, and will be emailed to both paid and free members. All other content at TFC Republic is behind the paywall, and you'll need to be a subscriber to access it. It costs only $8 for a one-month subscription, or $50 for a full year (prices include 13% GST/HST). What a great deal, eh?  Don't miss out, and order your TFC Republic subscription today!