Newsletter
TFC Republic Weekly: July 17-23
Toronto FC will get to lick its wounds for a bit before returning to action, giving it some time to figure out how it wants to move forward.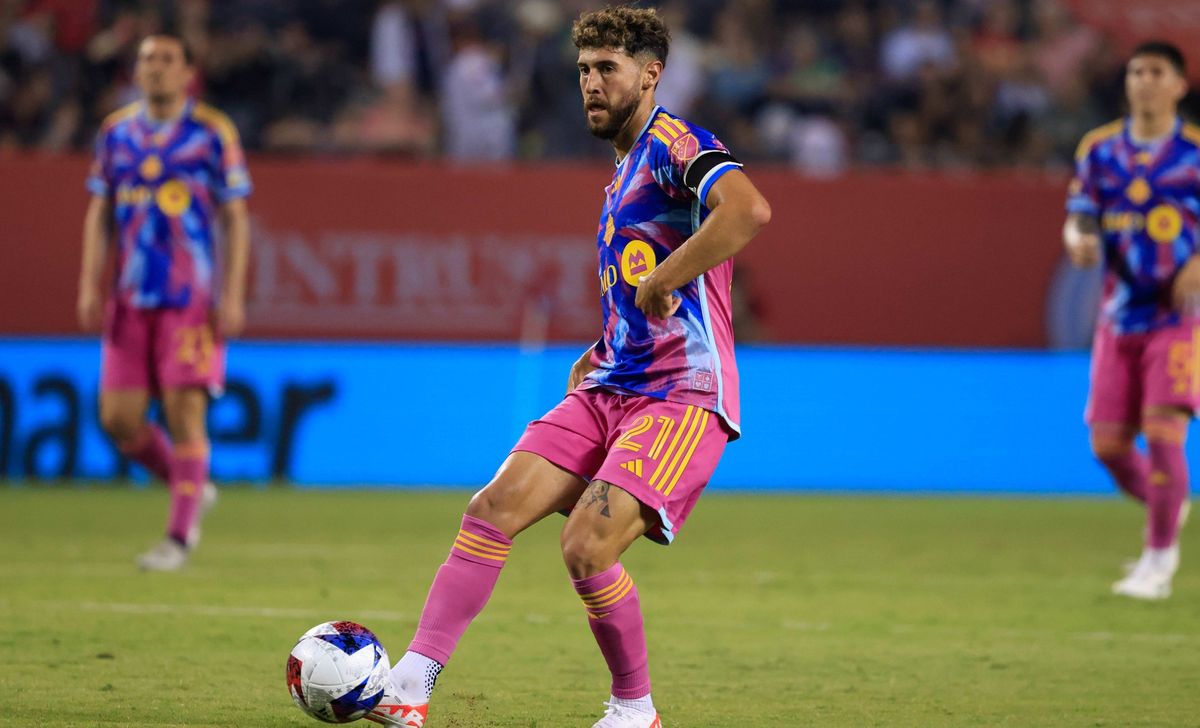 Welcome to the latest edition of TFC Republic Weekly, an email newsletter that will land in the inbox of both paid subscribers and free members of TFC Republic every Monday.
This newsletter will look at what's in store over the next seven days for Toronto FC and set up its schedule of games for the week.
You'll also get a glimpse of what to expect at TFC Republic in the coming days.
So, without further ado...
Toronto FC can't stop the bleeding
Toronto FC can't stop the bleeding, no matter how hard it tries.
TFC put in a decent performance on Saturday night in their fourth match under interim coach Terry Dunfield before conceding in the 90th minute en route to a heartbreaking 1-0 loss to the Chicago Fire at Soldier Field.
"Football can be a cruel game at times. It was a tough one for sure, but I'm really proud of the work our team put into the 90 minutes. We really, really battled hard and played some good football at times. We need a little bit of sharpness and work in and around the opposition goal, but I felt like we were in control against a good Chicago team that's in form, and yeah, really proud of the guys," Dunfield told reporters after the game.
Toronto (3-11-10) has now lost six in a row (four straight shutout defeats since Dunfield took over) and is winless in nine matches – its last victory was on May 27. The Reds sit 14th in the Eastern Conference (out of 15 teams), five spots and 11 points behind D.C. United who hold down the ninth and final post-season berth in the East.
TFC have earned just four out of a possible 36 points on the road this season - their previous win away from BMO Field was last August – and they have now gone 398 consecutive minutes without a goal. Toronto has been shut out five times in its last six outings and sport one of the worst attacking records in MLS (just 18 goals in 24 games).
"I think those statistics are very surface level for sure, and we can't hide from them. We do need to score and start winning games. But we are now getting to good spots and the picture is clear for our players, and it's a little bit of decision-making, it's a little bit of sharpness and some work on the training ground. But it's no longer random. You're starting to see our ID come out. I'm proud of our work," Dunfield said.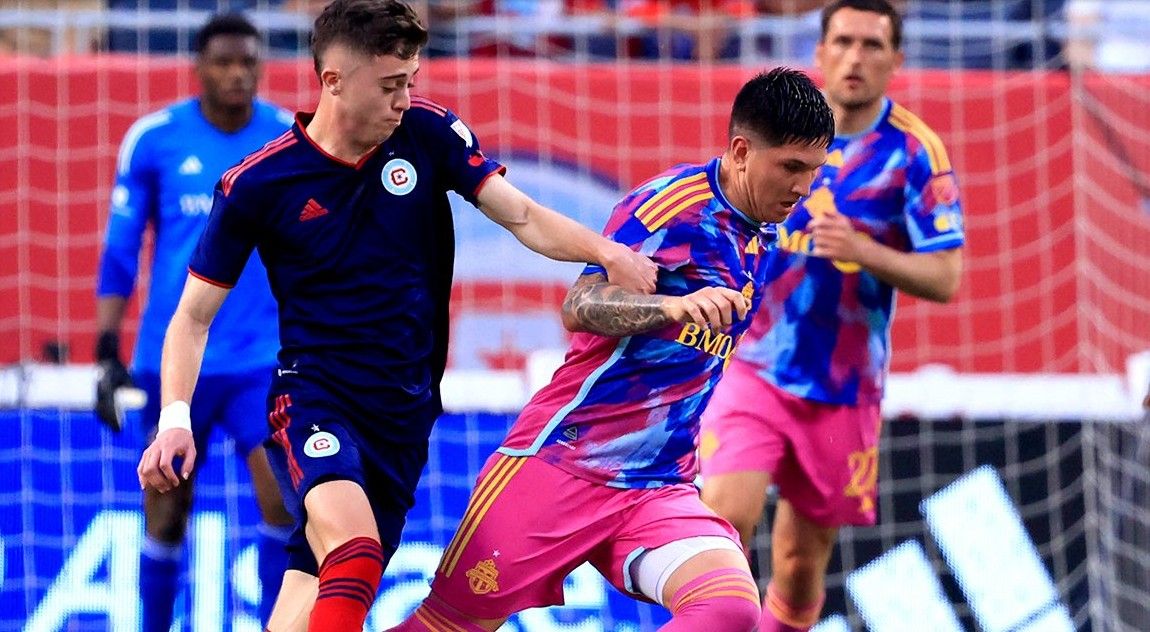 TFC gets a break from MLS headaches
Last Saturday's trip to Chicago was TFC's final game before the league shuts down for a month for the Leagues Cup, a tournament involving every team from MLS and Mexico's Liga MX.
TFC's group stage games in the Leagues Cup are away to New York City FC on July 26 and at home vs. Atlas on July 30. The top two teams in the 15 groups move on to the Round of 32 where they'll be joined by MLS Cup champions LAFC and Liga MX champions Pachuca, who received first-round byes. The knockout round begins on Aug. 2 and concludes with the final on Aug. 19. All Leagues Cup matches will air live on Apple TV.
"I think the change of competition is nice and something we can look forward to for sure," Terry Dunfield said.
Toronto's next MLS match is Aug. 20 vs. CF Montreal at BMO Field.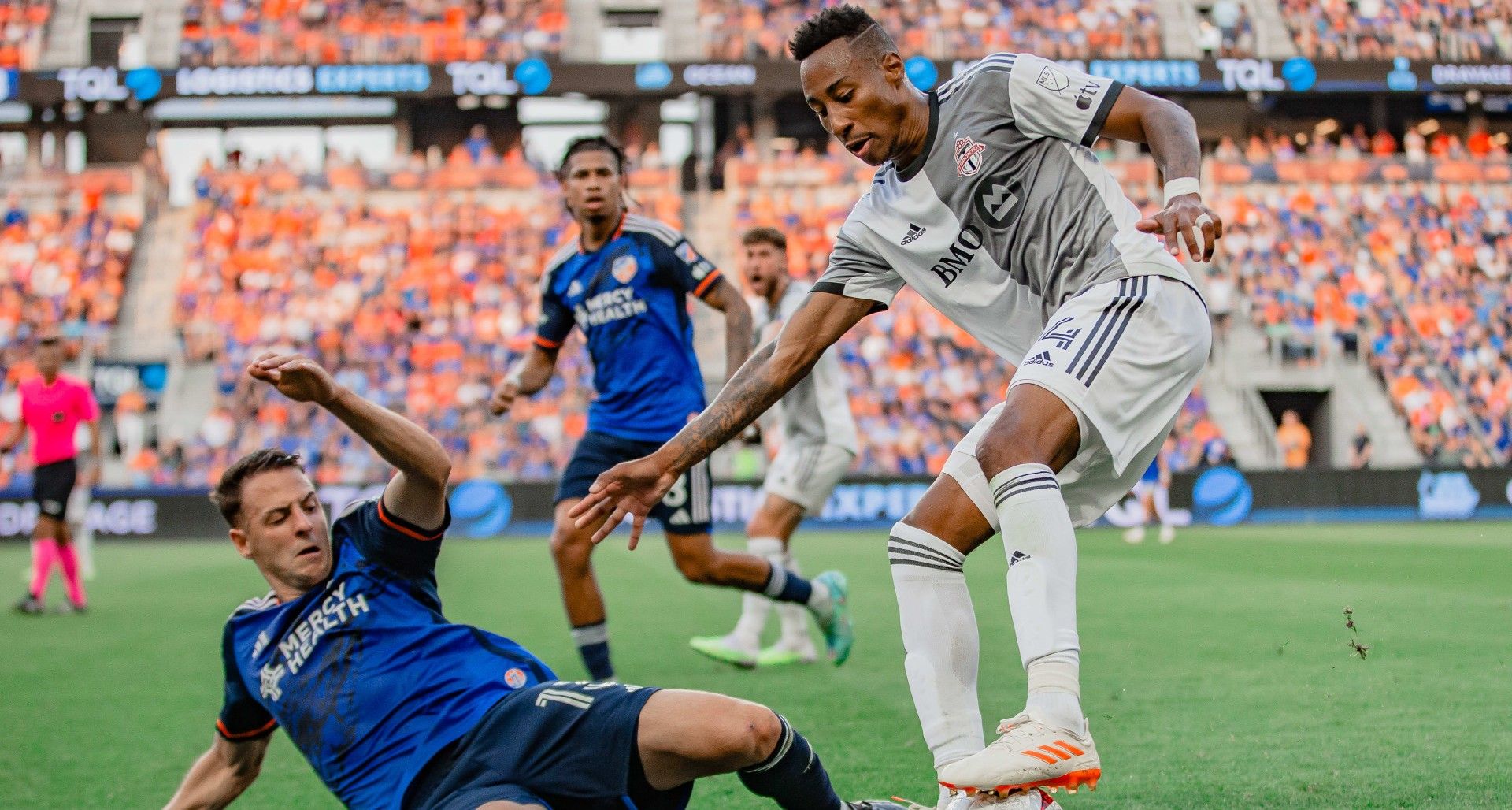 Still no update on Richie Laryea
The MLS secondary transfer window opened on July 5 and runs until Aug. 2 What that means is that Toronto can sign players who are either out of contract or via transfer and can make trades with each other during this one-month period.
Last week, TFC pulled off two trades. First, they acquired Argentine midfielder Franco Ibarra on a loan deal from Atlanta United FC for the remainder of the 2023 MLS season. In return, Atlanta received $50,000 in General Allocation Money (GAM). Then the Reds acquired midfielder Latif Blessing and a 2023 international roster slot from the New England Revolution in exchange for midfielder Mark-Anthony Kaye.
Both players made their TFC debuts in the loss to Chicago. Ibarra looked impressive during his 90 minutes of action, while Blessing came off the bench to set up Toronto's only legitimate scoring chance of the match.
New GM Jason Hernandez previously said his top priority is to lock up Richie Laryea, whose loan deal from Nottingham Forest expired on June 30. There's still no word on where things stand between TFC and the Canadian international.
Beyond that, Toronto has to be looking to add a forward during this transfer window. Goal-scoring continues to be an issue for the floundering Reds. They've been shut out five times in their last six outings and sport the second worst attack in MLS (just 18 goals in 24 games).
TORONTO FC TICKET DISCOUNT FOR TFC REPUBLIC SUBSCRIBERS!
TFC Republic subscribers can get up to a 25% discount (including no Ticketmaster fee) on ticket prices for Toronto FC home games.
To receive the special promo code, email me at
johnmolinaro@rogers.com
(Please don't share promo code with non-TFC Republic subscribers).
CanWNT kicks off at the FIFA World Cup
The 2023 FIFA Women's World Cup kicks off this week as 32 teams in Australia and New Zealand will go at it for the next month.
Ranked No. 7 in the world, Canada will compete in Group B with co-host Australia (No. 10), the Republic of Ireland (No. 22) and Nigeria (No. 40). Canada faces Nigeria on Thursday in Melbourne, Ireland on July 26 in Perth, and co-hosts Australia on July 31 in Melbourne. All World Cup games will air live on TSN.
Finishing first in Group B is important because it likely means avoiding reigning European champions England, ranked No. 4 in the world, in the Round of 16. Group B will come down to Canada and Australia, and that final game on July 31 will more than likely decide first place.
The Canadians are the Olympic champions, so they have to be considered among the tournament favourites. The foundation of Canada's success at the Tokyo Olympics was built upon its defence, anchored by centre backs Kadeisha Buchanan and Vanessa Gilles, and supported by fullback Ashley Lawrence. That trio remains intact for the World Cup, and they'll be playing in front of Kailen Sheridan, regarded among the best goalkeepers in the women's game. So, opponents will have a tough time breaking down Canada.
On the other hand, lingering questions persist about this team's scoring prowess. Christine Sinclair isn't the same goal-scoring threat that she used to be, and nobody has stepped up to become the team's definite, go-to striker. Plus, veteran Janine Beckie, Canada's fourth all-time top scorer with 36 goals, will miss the World Cup after tearing her ACL in March. Deanne Rose and Nichelle Prince are coming off of torn Achilles tendons that sidelined them for months. The injury absences of veteran midfielder Desiree Scott and centre back Jade Rose also hurt Canada.
What will also be interesting to see is if the women's team's longstanding dispute with Canada Soccer over the pay equity issue will affect their performances on the pitch like it did during February's SheBelieves Cup tournament. The Canadian women have been negotiating a new contract with Canada Soccer for more than a year. A short-term deal is expected to be agreed upon by both sides for the World Cup, but the larger labour issues remain. Will the Olympic champions be able to push that to the side and squarely focus on matters on the pitch?
---
---
Stories to look out for at TFC Republic
What a whirlwind it's been for Lazar Stefanovic. The TFC youth academy product signed his first professional contract on June 30 when he officially joined TFC 2 after playing 13 games this season for the Young Reds. The next day, Stefanovic was signed to a short-term loan deal by Toronto FC, and he made his debut by coming off the bench in a 1-0 home loss to Real Salt Lake. At 16 years, 10 months and 22 days, Stefanovic is the second-youngest player to appear in an MLS match for Toronto. Three days later, he was once again a second-half substitute in Toronto's 4-0 loss away to Orlando City.
I recently sat down for a lengthy, one-on-one chat with Stefanovic to talk about making his MLS debut, coming up through the youth academy and much more. Look for my feature story in the coming days.
Other stories that will be published later this week include:
My column on the state of the union at Toronto FC.
In-depth pre- and post-game coverage of Canada's opening match vs. Nigeria at the FIFA Women's World Cup.
My weekly TFC "random thoughts" column.
The latest instalment in our "MLS rules explained" series.
The reader mailbag.
The latest instalment of our "TFC flashback" history series.
The TFC 2 report with James Grossi.
And much more!
---
TFC Republic mailbag
TFC Republic will feature a regular reader mailbag column where I answer questions from subscribers about Toronto FC and Canadian soccer in general.
I'll answer the best questions submitted to me by TFC Republic readers, so feel free to drop me an email at johnmolinaro@rogers.com. You can also reach out to me via Twitter and Facebook.
(Top photo courtesy of Andy Truong/Toronto FC)
---
TFC Republic is a paid-subscription website. All of the content at TFC Republic is behind a paywall, and you need to be a subscriber to access it. It costs only $8 for a one-month subscription, or $50 for a full year (prices include 13% GST/HST). What a great deal, eh?  Don't miss out, and order your TFC Republic subscription today!