Newsletter
TFC Republic Weekly: June 27-July 3 lookahead
It's a busy week for Toronto FC with the official unveiling of Lorenzo Insigne and two important home games.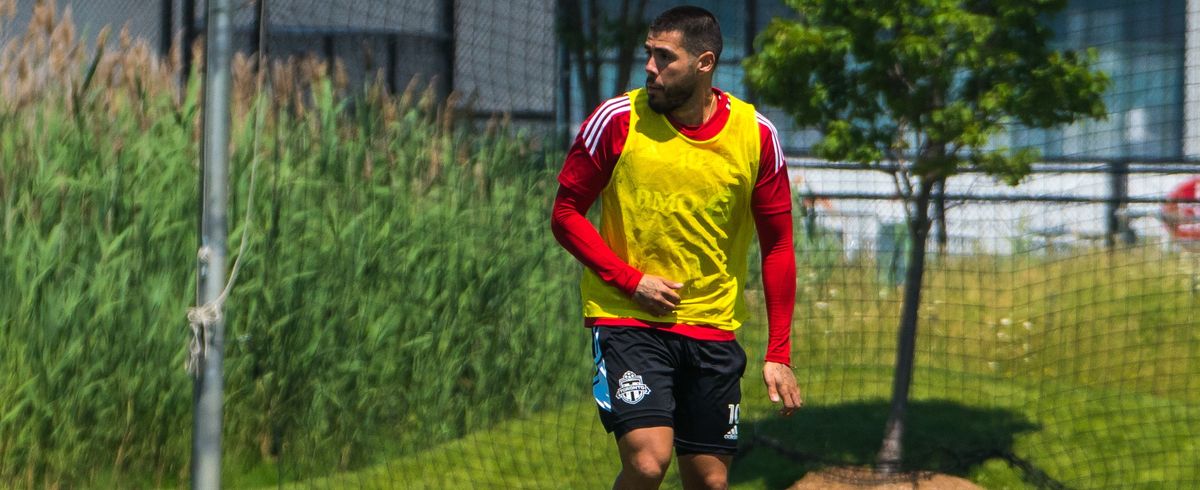 Welcome to the latest edition of TFC Republic Weekly, a free email newsletter that will land in the inbox of both paid subscribers and free members of TFC Republic every Monday.
This newsletter will look at what's in store over the next seven days for Toronto FC, and set up their schedule of games for the week.
You'll also get a glimpse of what to expect at TFC Republic in the coming days.
So, without further ado...
Toronto FC trending in the right direction
It's still way too early to describe Toronto FC as resurgent, or having turned a corner.
But there's no question that TFC are trending in the right direction at the moment with back-to-wins, including a 2-1 decision at home over Atlanta United FC on Saturday. That victory came on the heels of the Reds' 4-0 destruction of CF Montreal in the Canadian Championship semifinals in midweek.
Still, coach Bob Bradley pumped the brakes when asked about the team's current form after the win against Atlanta.
"I still see things that need a lot of work. I think we're improving... but I still see so many little things that I want to see improve. The pluses are great, the players know that, they feel good about that," Bradley offered.
"[But] we're not Barcelona yet, that's for sure."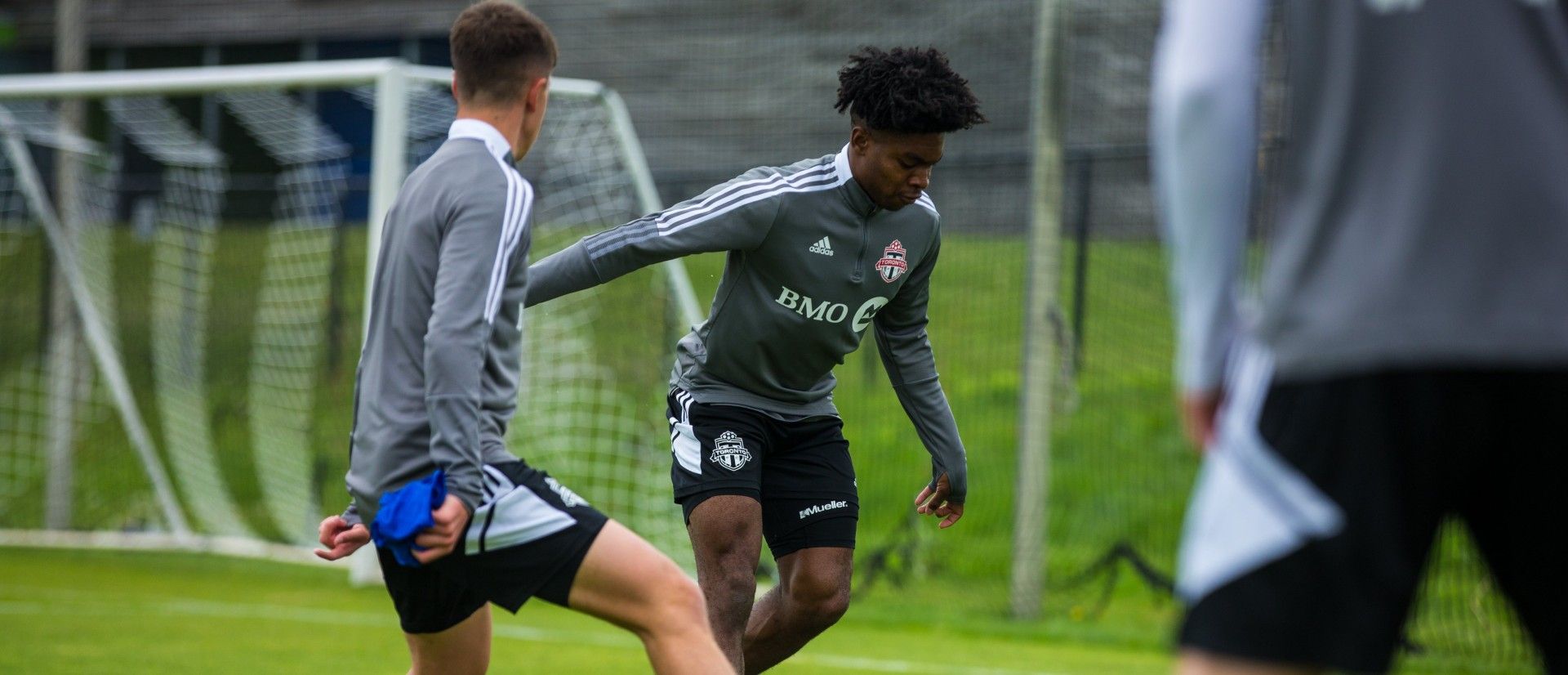 Lorenzo Insigne is in town
Italian international Lorenzo Insigne arrived in Toronto on Friday evening, and was presented to the public during a special ceremony at Café Diplomatico in Little Italy on College Street. He also attended Saturday's game, as he watched TFC beat Atlanta from a private box at BMO Field.
But even though Insigne, 31, is now in the city, he won't go straight into action.
The MLS Secondary Transfer Window doesn't open until July 7, which means the former Napoli star won't be eligible to play for TFC until July 9 when they host the San Jose Earthquakes. Before that, the Reds have two more home games.
Insigne, a native of Naples, recently suffered a small calf issue, so it'll be interesting to see whether or not his MLS debut will be delayed at all.
"I don't know exactly where he is in terms of his health... We'll get a better sense of how he's feeling [after a club physical]. It's not clear when [he'll] start training," coach Bob Bradley said.
TFC vs. Columbus on Wednesday
TFC continues their home stretch when they host the Columbus Crew in the second and final meeting of the regular season between the clubs.
In the third week of the season on March 12, the Reds came out on the wrong end of a 2-1 road decision to the Crew, unable to sustain the momentum they gathered from a first half that was easily their best 45 minutes of the campaign up to that point. Jesús Jiménez scored for Toronto in the 14th minute before the hosts replied with a pair of goals early in the second half.
"To become a good team is hard work, and we still have some new players. We have some young players, and so this is going to be something where we've just got to, week by week, keep making sure that we find ways to work through details and improve," coach Bob Bradley told reporters after the game.
Columbus (4-5-6) currently sits in 12th place in the Eastern Conference standings, tied on points with Toronto (5-8-3), and is coming off a 0-0 draw away to Real Salt Lake this past weekend.
The Crew leads the all-time MLS regular season series against TFC with 16 wins and 12 draws in 39 meetings.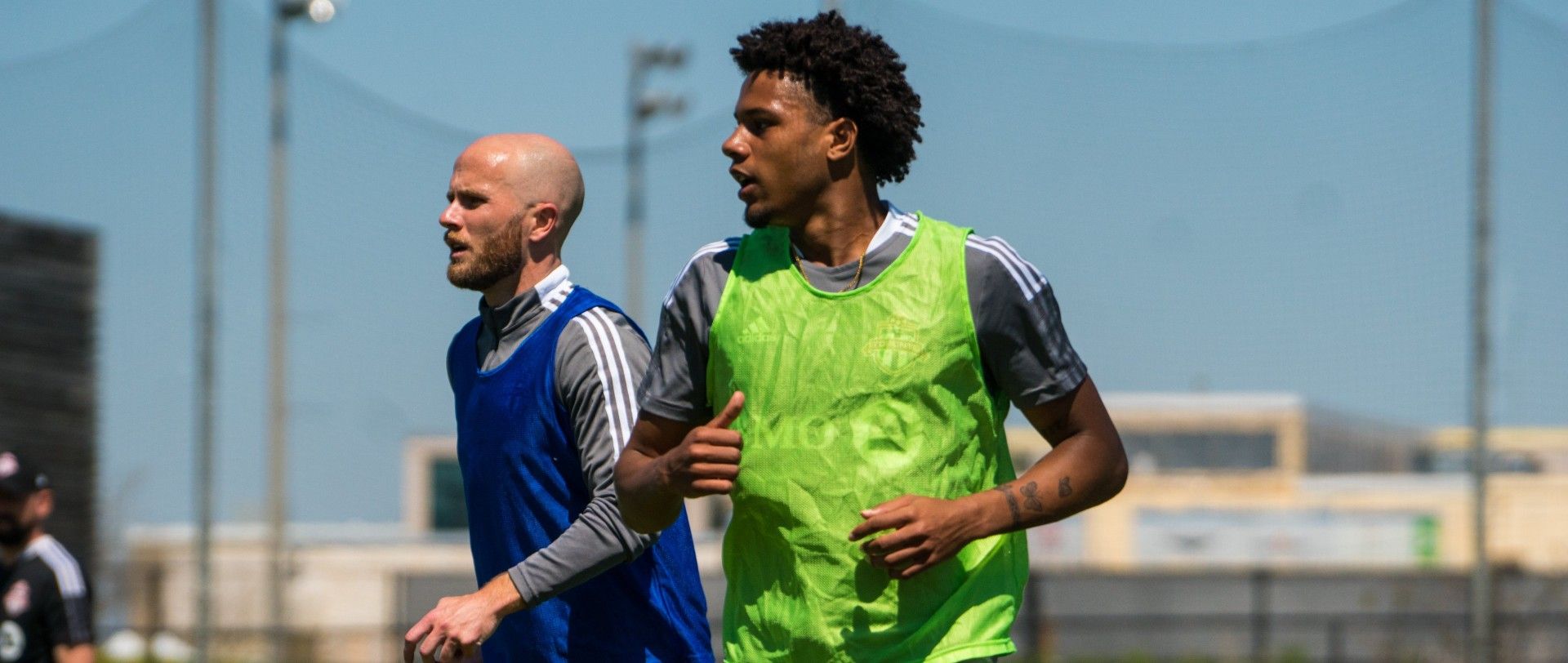 TFC vs. Seattle on Saturday
The Reds will play their fourth game of a five-match run over a 15-day period when they welcome the Seattle Sounders to BMO Field this weekend.
Saturday's contest marks the first contest between the clubs since the 2019 MLS Cup final. On that fateful day in Seattle before 69,274 fans at CenturyLink Field (now known as Lumen Field), the Sounders scored two goals early in the second half to take firm control of the game before adding a third in injury time to seal the win. Jozy Altidore scored in the 93rd minute, but by then the damage had been done, and Seattle went on to lift its second MLS Cup.
Seattle (7-6-2) currently sits in seventh place in the Western Conference standings, tied on points with Toronto (5-8-3), and is coming off a 0-0 draw away to Real Salt Lake this past weekend.
The Sounders lead the all-time MLS regular season series against TFC with nine wins and two draws in 14 meetings, and are unbeaten in their last four MLS games with three wins, including a 3-0 victory over Sporting Kansas City at the weekend. Seattle will wrap up a five-game homestand against CF Montreal on Wednesday before travelling to Toronto.
This is the only regular season meeting between the clubs this year.
---
---
Stories to look out for at TFC Republic
Today is the day! Toronto FC will officially unveil Lorenzo Insigne as its latest Designated Player this afternoon during a special press conference at the BMO Club at BMO Field. The Italian international will be joined by coach Bob Bradley and club president Bill Manning as he faces the media for the first time. I'll have a full, in-depth report later this evening.
Other stories that will be published later this week include:
Peter Galindo's weekly analytics and tactical feature focuses on TFC captain Michael Bradley.
In-depth pre- and post-game coverage of TFC's home game against the Columbus Crew.
In-depth pre- and post-game coverage of TFC's home game against the Seattle Sounders.
The latest installment of the TFC flashback series. This week: The Reds' playoff win against Columbus in 2017.
A video blog recapping the Canadian women's team friendly against South Korea in Toronto this past weekend.
And much more!
---
TFC Republic mailbag
TFC Republic will feature a regular reader mailbag column where I answer questions from subscribers about Toronto FC and Canadian soccer in general.
I'll answer the best questions submitted to me by TFC Republic readers, so feel free to drop me an email at johnmolinaro@rogers.com. You can also reach out to me via Twitter and Facebook.
(Top photo courtesy of torontofc.ca)
---
TFC Republic is a paid-subscription website. All of the content at TFC Republic is behind a paywall, and you need to be a subscriber to access it. It costs only $8 for a one-month subscription, or $50 for a full year (prices include 13% GST/HST). What a great deal, eh?  Don't miss out, and order your TFC Republic subscription today!