Newsletter
TFC Republic Weekly: May 10-May 16 lookahead
It's a busy week for Toronto FC, with two important MLS games against Eastern Conference rivals in the span of three days.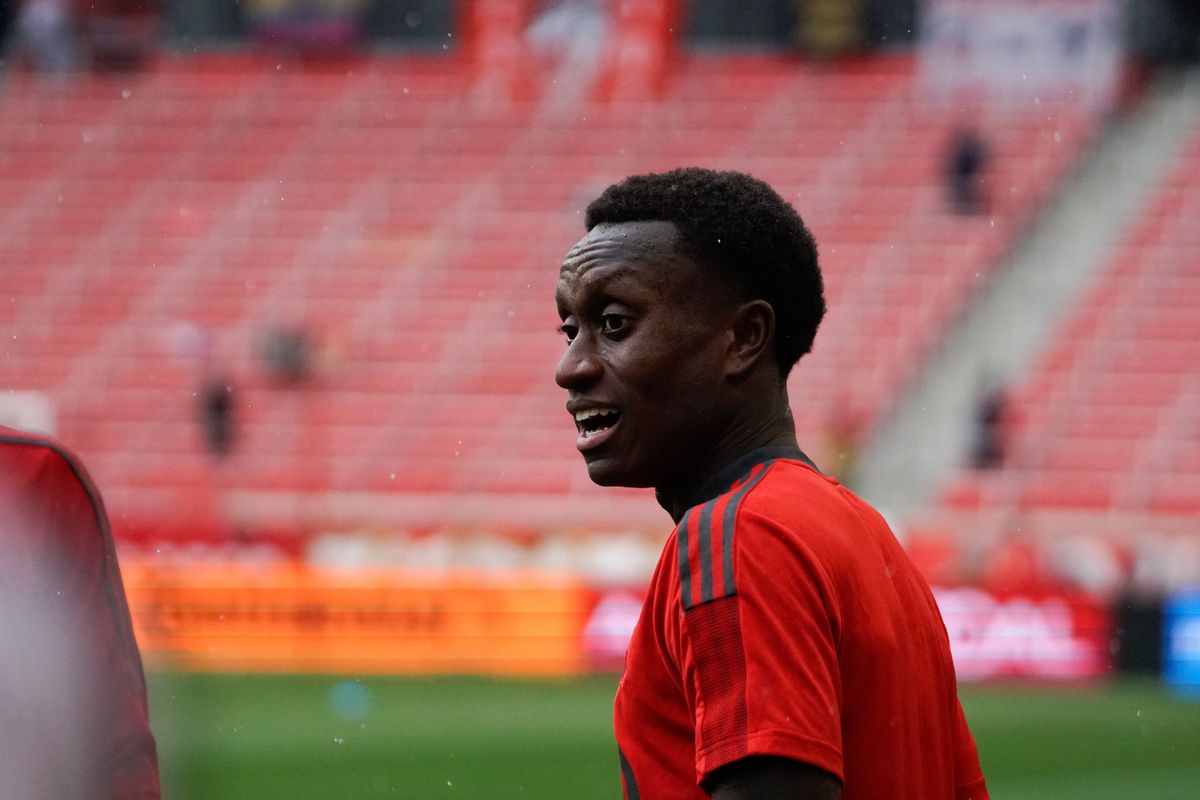 Welcome to the latest edition of TFC Republic Weekly, a free email newsletter that will land in the inbox of both paid subscribers and free members of TFC Republic every Monday.
This newsletter will look at what's in store over the next seven days for Toronto FC, and set up their schedule of games for the week.
You'll also get a glimpse of what to expect at TFC Republic in the coming days.
So, without further ado...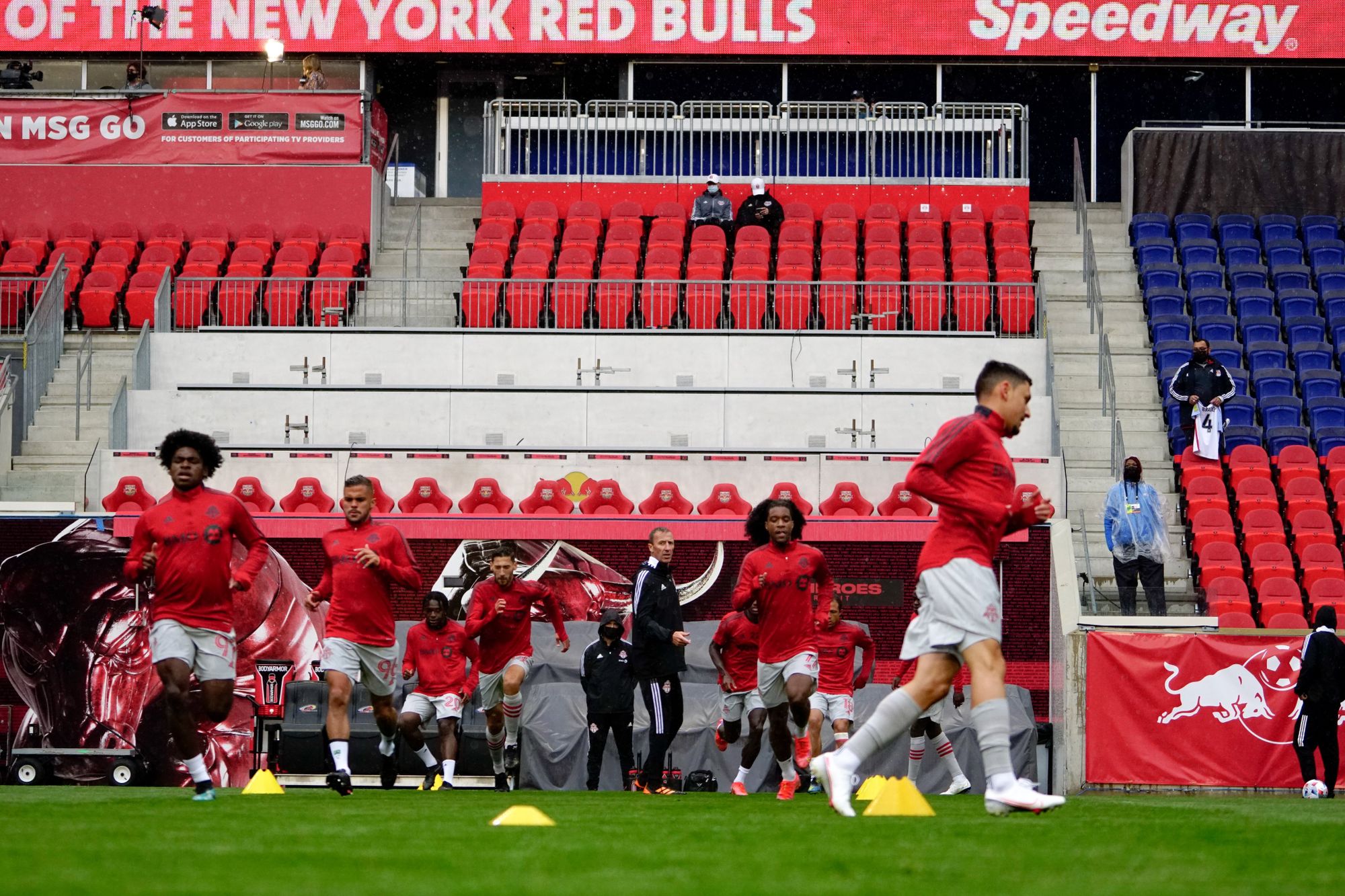 TFC vs. Columbus on Wednesday
It's a busy week for Toronto FC, with two important MLS games against Eastern Conference rivals in the span of three days.
Toronto hosts the defending MLS Cup champions Columbus Crew in Orlando on Wednesday in the first of two meetings between the sides this season.
After battling to a pair of 0-0 draws in its opening two games of the campaign, Columbus earned a 3-1 win over visiting D.C. United on the weekend. Two of the Crews' goals were "own goals," while the champs have only conceded once in three matches this season.
Toronto won the only meeting between the two sides last season, as the Reds earned a 3-1 decision on Sept. 27 in Hartford, Conn. Funny enough, the Crews' goal on that day was also an "own goal" courtesy of TFC defender Chris Mavinga.
---
---
TFC vs. New York City FC on Saturday
It'll be a short turnaround for Toronto, who travel to Yankee Stadium to take on the Eastern-conference leading New York City FC on Saturday after hosting Columbus.
NYCFC lost its season opener, but is undefeated in its subsequent three games, including a 1-1 draw away to Orlando City over the weekend.
New York has scored nine goals across their four games, with Argentinian attacker Valentín Castellanos finding the net four times. Coach Ronny Deila's side has yet to be shut out this season, so Toronto's defence faces a pretty daunting task if it wants to record its first clean sheet of the campaign.
Toronto won the season series against New York in 2020. TFC beat NYCFC 1-0 in their home opener on March 7, 2020, with Ifunanyachi Achara scoring the winner in the 81st minute. The Reds also earned a 1-0 road win over NYCFC on Sept. 23 at Red Bull Arena courtesy of an Alejandro Pozuelo penalty in the 90th minute. New York beat Toronto 1-0 on Oct. 28 in Hartford, Conn.
---
More roster moves?
Toronto general manager Ali Curtis has been busy the last few weeks, as he's made some notable roster additions in Yeferson Soteldo and Kemar Lawerence, while also sending Canadian midfielder Liam Fraser out on a season-long loan to the Columbus Crew.
Sources from within TFC have told me that Curtis isn't done tweaking his roster, and that we can expect one or two moves before the league's primary transfer window closes on June 1.
How will Curtis strengthen his squad? Adding an experienced and proven goal-scorer wouldn't be a bad way to go, as Jozy Altidore and Ayo Akinola haven't got going this season. Another option would be to add some depth at the centre back position, something that club president Bill Manning hinted at in a pre-season interview with TFC Republic.
---
The Pozuelo watch
Spanish playmaker Alejandro Pozuelo has missed all seven of TFC's games this season with a thigh injury, and it's fair to say his absence has been greatly felt by the Reds.
Toronto's attack has looked fairly limp without the reigning league MVP pulling the creative strings in midfield, with Saturday's 2-0 loss to the New York Red Bulls providing ample evidence.
Pozuelo took part in a team training session last Thursday, which is a positive sign, but it'll be interesting to how he progresses this week, and if he'll be able to finally make his debut either against Columbus (which is doubtful) or New York (more likely).
"He's moving, he's running, he's doing all the things to get himself close (to returning), so it's getting close, he's not there yet. But we all want him back yesterday, but he is close. ... It's getting close with him," Armas said before this past weekend's trip to Red Bull Arena.
---
Stories to look out for at TFC Republic
Wednesday marks the 14-year anniversary of the first ever goal for Toronto FC, which was scored by Danny Dichio in the famous "seat cushion game" at BMO Field on May 12, 2007.
I recently spoke to Nigel Reed, who did the TV play-by-play commentary for that game on CBC, and I'll have an in-depth feature later this week on his memories of that seminal moment in TFC history.
Other stories that will be published later this week include:
My column on how Liam Fraser can make a strong case for himself with his season-long loan to the Columbus Crew.
A feature on what the addition of Jamaican international Kemar Lawrence means to TFC.
In-depth pre- and post-game coverage of Toronto's matches against the Columbus Crew and New York City FC.
---
TFC Republic mailbag
TFC Republic will feature a regular reader mailbag column where I answer questions from subscribers about Toronto FC and Canadian soccer in general.
I'll answer the best questions submitted to me by TFC Republic readers, so feel free to drop me an email at johnmolinaro@rogers.com. You can also reach out to me via Twitter and Facebook.
NOTE: For readers who have signed up for this free weekly newsletter but haven't yet subscribed to TFC Republic, just a reminder you have to purchase a subscription in order to read all of the great content behind the paywall. TFC Republic has very reasonable rates at $8 a month and $50 a year - just click on the subscribe button on the home page.
(Top photo courtesy of torontofc.ca)
---
The TFC Republic newsletter comes out every Monday, and will be emailed to both paid and free members. All other content at TFC Republic is behind the paywall, and you'll need to be a subscriber to access it. It costs only $8 for a one-month subscription, or $50 for a full year (prices include 13% GST/HST). What a great deal, eh?  Don't miss out, and order your TFC Republic subscription today!