Newsletter
TFC Republic Weekly: August 21-27
Winless in 12 games and having lost a franchise record nine times in a row, Toronto FC will try to stop the bleeding vs. the Columbus Crew this week.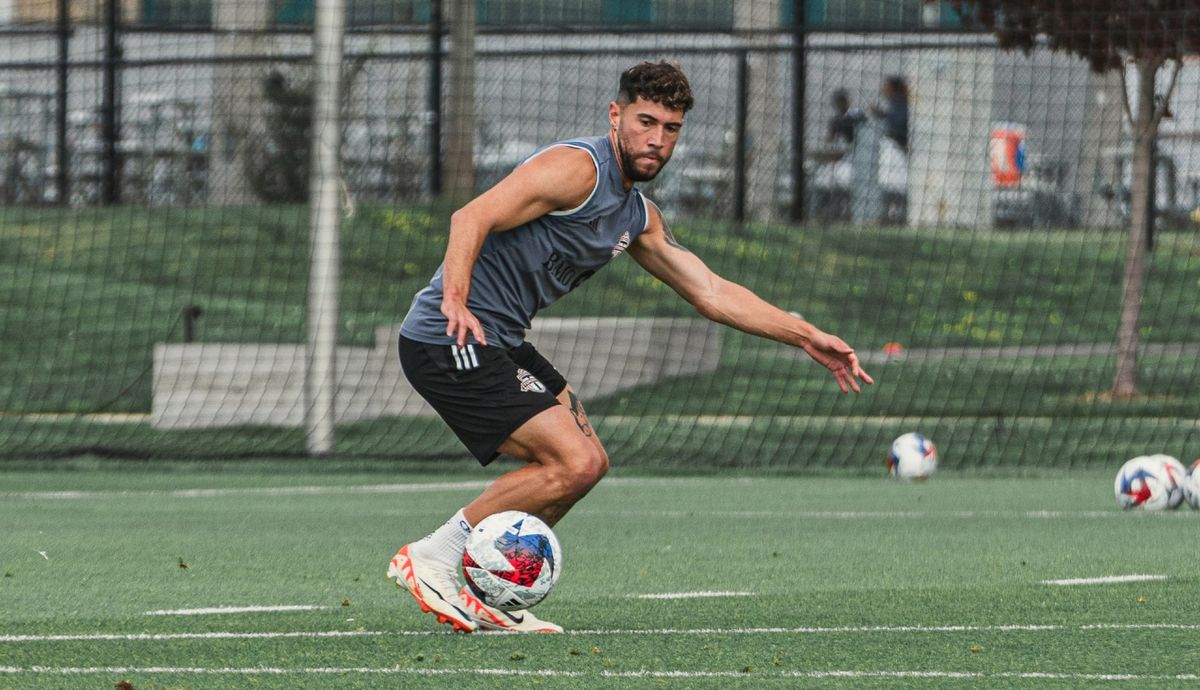 Welcome to the latest edition of TFC Republic Weekly, an email newsletter that will land in the inbox of both paid subscribers and free members of TFC Republic every Monday.
This newsletter will look at what's in store over the next seven days for Toronto FC and set up its schedule of games for the week.
You'll also get a glimpse of what to expect at TFC Republic in the coming days.
So, without further ado...
Toronto FC now winless in 12 straight games
When will the misery end?
That's the question long-suffering Toronto FC fans must be asking themselves after TFC suffered another loss on Sunday, this time a 3-2 defeat to bitter rivals CF Montreal at BMO Field in the latest installment of the Canadian Classique.
The final score wasn't reflective of the overall balance of play as Montreal outplayed Toronto (3-12-10), who has now gone 12 games without a win (0-9-3) in all competitions and has lost a franchise-record nine times in a row. The Reds have also suffered seven straight losses since interim coach Terry Dunfield replaced Bob Bradley on June 26.
Before Sunday, TFC hadn't scored since a 2-1 road loss to the New England Revolution on June 24, which was Bradley's last game in charge. Overall, the Reds have been shut out seven times in their previous nine outings and been outscored 21-3 in that run. TFC's previous victory came in a 2-1 home decision over D.C. United on May 27.
Honestly, this has become beyond embarrassing for TFC. This once proud club has lost its way and is suffering through its worst ever season, haplessly lurching from one loss to the next with no end in sight. The team's loyal base of supporters has had their patience tested beyond the bounds of normalcy and are clearly frustrated, as evidenced by the chorus of boos from the stands that serenaded the players as they slumped off the field after the halftime whistle.
Dunfield chose to see the glass as half full despite his team's uneven performance.
"If we're able to cut out some of the errors, there was some really nice football at times. After halftime when we reorganized the team showed some resilience in the second half which was nice," Dunfield told reporters after the game.
Federico Bernardeschi bagged a brace to end a personal run of 17 matches in all competitions without a goal. But the Italian DP didn't want to talk about his goal-scoring exploits on the night as they didn't lead to anything tangible.
"I'm happy about two goals but if I didn't help the team to win it's nothing," Bernardeschi offered.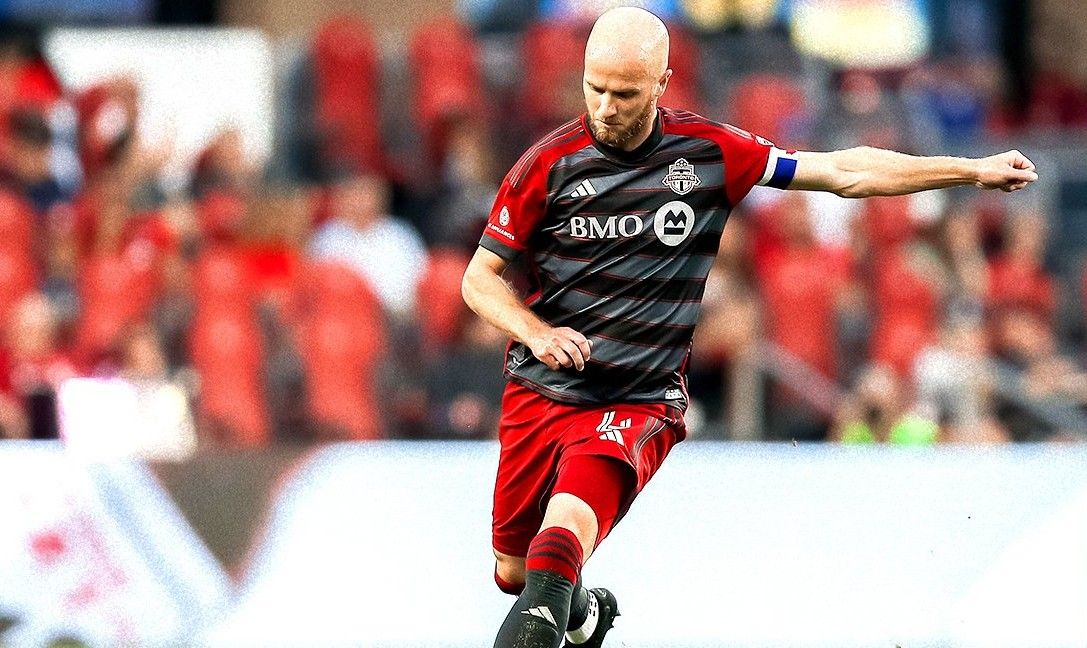 Coaching announcement could come soon
Toronto FC GM Jason Hernandez did a lengthy one-on-one interview via Zoom with TFC Republic last week in which a number of important topics were covered, including the search for a new permanent coach.
Hernandez confirmed that the interviewing process of potential candidates has been completed and the relevant information from those interviews has been shared with the MLSE board.
"Originally when a lot of the changes were made, folks here had an idea in terms of the timing perspective and how it would all unfold. On paper, things play out differently in the real world. From a timing perspective, originally Bill [Manning] had communicated we were hoping to have a decision in and around Leagues Cup. But clearly that time has come and gone," Hernandez said.
"I think we're crossing over into a bit of time here where certainly the conversations around coaching candidates have been had, some of the perspectives and findings have been delivered to the board and to the higher ups. And a decision between people that sit higher than my desk will come soon."
From what TFC Republic is hearing from sources interim coach Terry Dunfield will likely finish out the season, although that decision isn't set in stone.
"Terry to his credit has done a lot of really good work under some really difficult circumstances. For him, the staff, and everybody who's put a lot into trying to get us better every day, I think we're going to have a better sense of where that all sits in short order here. It's a little bit of 'stay tuned' in that regard," Hernandez said.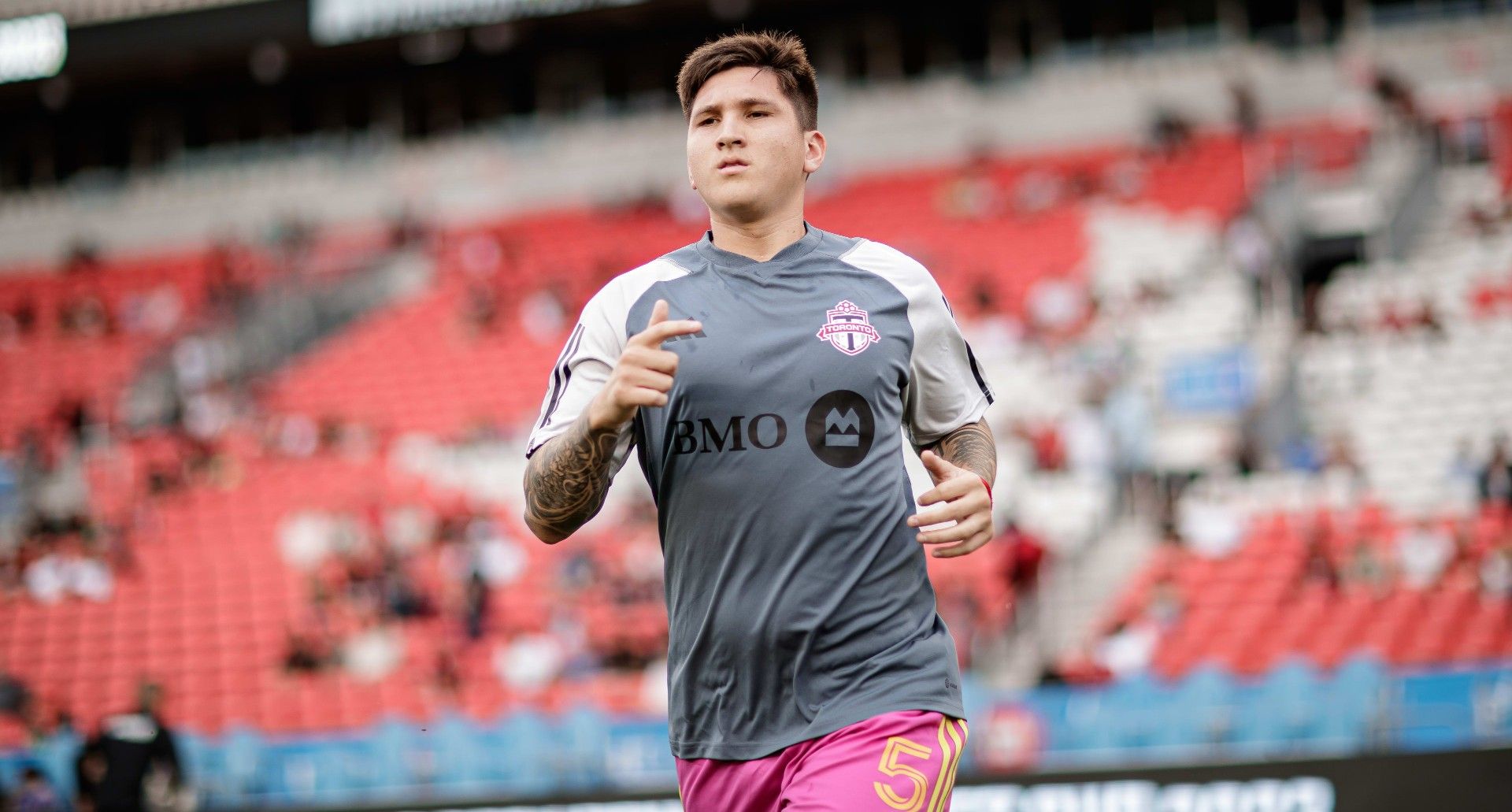 TFC vs. Columbus Crew on Saturday
Toronto (3-12-10) returns to action when it visits the Columbus Crew at Lower.com Field on Saturday (7:30 p.m. ET/Apple TV and TSN).
Columbus (11-7-6) sits fifth in the Eastern Conference, nine spots and 20 points above Toronto in the table. Columbus is coming off a big 3-0 home win over Ohio rivals FC Cincinnati on the weekend. The Crew have now won six of their last 10 MLS matches with just one loss.
New Designated Player forward Diego Rossi debuted off the bench against Cincinnati and Aidan Morris, Cucho Hernández and former TFC youth academy product Jacen Russell-Rowe scored for the Crew. It was Columbus' second match since selling club legend Lucas Zelarayán to Al Fateh of the Saudi Pro League for an undisclosed transfer fee.
"There's a lot of weight behind this game. It's not a regular MLS game," Morris told MLSsoccer.com. "For sure that was a statement, especially at 3-0. I think we know what colour Ohio is, huh?
Christian Ramírez leads all current Crew players in scoring this season with eight goals, while Hernández is the club's top playmaker (10 assists). Patrick Schulte has started 21 of the team's 24 league matches and has five clean sheets.
Toronto and Columbus last faced each other on March 11 when they played to a 1-1 draw in the Reds' home opener of the season. Deandre Kerr scored the lone goal for TFC who conceded the equalizer in the 75th minute to extend their winless run to nine games. For the third straight match to start the campaign, TFC blew a lead in the second half and failed to put in a complete 90-minute performance.
"I'm disappointed. I feel bad [about] the result. We expected more [from] the game, and we needed a win. We lost the chance [to win] this night," Federico Bernardeschi told reporters after the game.
Columbus leads the all-time MLS regular season series against Toronto with 17 wins and 13 draws in 41 meetings. Saturday will be the final match of the 2023 regular season between the two clubs.
---
---
Stories to look out for at TFC Republic
Toronto FC is facing one of the most important off-seasons in franchise history this winter as GM Jason Hernandez has to rebuild the roster. He'll also have some interesting decisions to make regarding players who'll be in the option years of their contracts. We'll have a feature story looking at which players could be on the chopping block for TFC once the 2023 MLS regular season is over. (NOTE: This feature was supposed to be published last week but was delayed due to scheduling issues).
Other stories that will be published later this week include:
In-depth pre- and post-game coverage of Toronto's road game vs. Columbus Crew on Saturday.
My weekly TFC "random thoughts" column.
A feature on Toronto FC newcomer Cassius Mailula.
My weekly state of the union piece on TFC.
The latest instalment in our "MLS rules explained" series.
A Toronto FC notebook column.
The weekly TFC 2 report with James Grossi.
The reader mailbag returns.
And much more!
---
TFC Republic mailbag
TFC Republic will feature a regular reader mailbag column where I answer questions from subscribers about Toronto FC and Canadian soccer in general.
I'll answer the best questions submitted to me by TFC Republic readers, so feel free to drop me an email at johnmolinaro@rogers.com. You can also reach out to me via Twitter and Facebook.
(Top photo courtesy of Andy Truong/Toronto FC)
---
TFC Republic is a paid-subscription website. All of the content at TFC Republic is behind a paywall, and you need to be a subscriber to access it. It costs only $8 for a one-month subscription, or $50 for a full year (prices include 13% GST/HST). What a great deal, eh?  Don't miss out, and order your TFC Republic subscription today!
TORONTO FC TICKET DISCOUNT FOR TFC REPUBLIC SUBSCRIBERS!
TFC Republic subscribers can get up to a 25% discount (including no Ticketmaster fee) on ticket prices for Toronto FC home games.
To receive the special promo code, email me at
johnmolinaro@rogers.com
(Please don't share promo code with non-TFC Republic subscribers)