Newsletter
TFC Republic Weekly: September 11-17
Toronto FC will attempt to win back-to-back MLS games for the first time since last August when it hosts the Vancouver Whitecaps this weekend.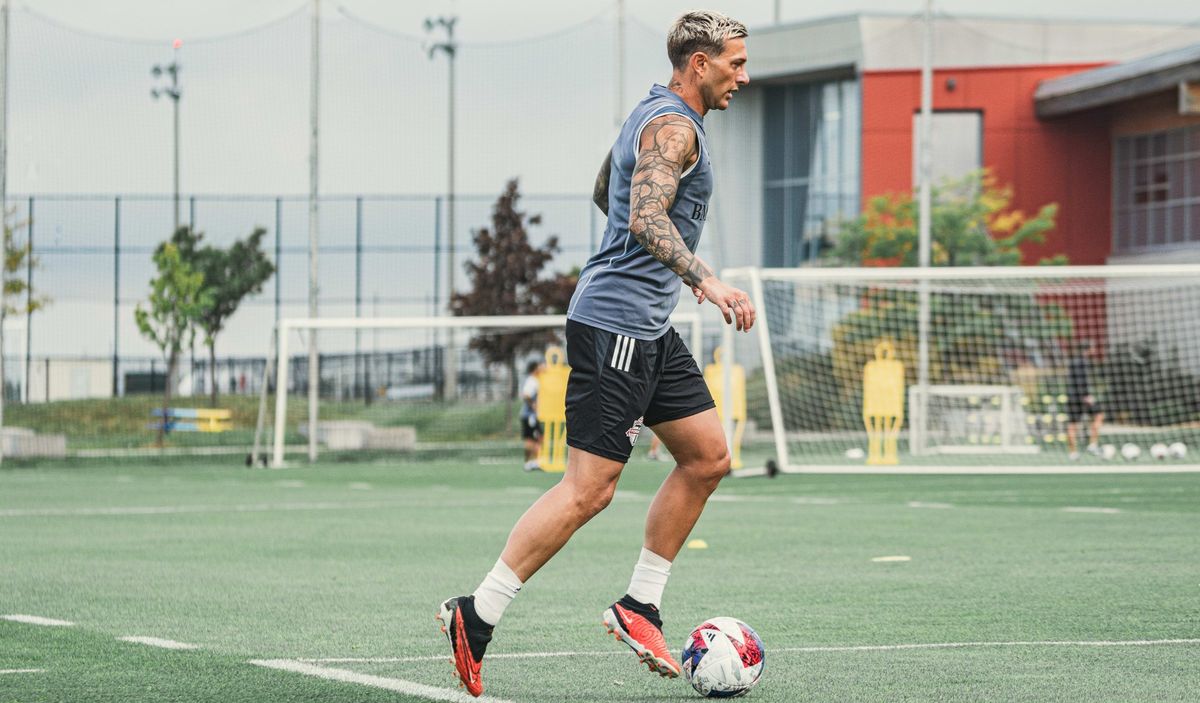 Welcome to the latest edition of TFC Republic Weekly, an email newsletter that will land in the inbox of both paid subscribers and free members of TFC Republic every Monday.
This newsletter will look at what's in store over the next seven days for Toronto FC and set up its schedule of games for the week.
You'll also get a glimpse of what to expect at TFC Republic in the coming days.
So, without further ado...
Toronto FC coming off a break
After being off since Aug. 30, Toronto FC will be back in action this weekend when it hosts the Vancouver Whitecaps (more on that in a second).
Toronto is coming off an impressive 3-1 home win over the Philadelphia Union, a result that snapped a 10-game losing streak and a 13-match winless skid, both franchise records for futility. The victory was TFC's first in nine matches under interim coach Terry Dunfield. The Reds' previous win came in a 2-1 home decision over D.C. United on May 27 when Bob Bradley was still in charge.
With only seven matches left in the season, TFC have left it too late to make up a 12-point difference in the playoff race, so it's only a matter of time before they are eliminated from post-season contention.
Right now, it's about building some momentum ahead of John Herdman's arrival. The former Canadian national team boss is scheduled to take over the reins at TFC from Dunfield on Oct. 1.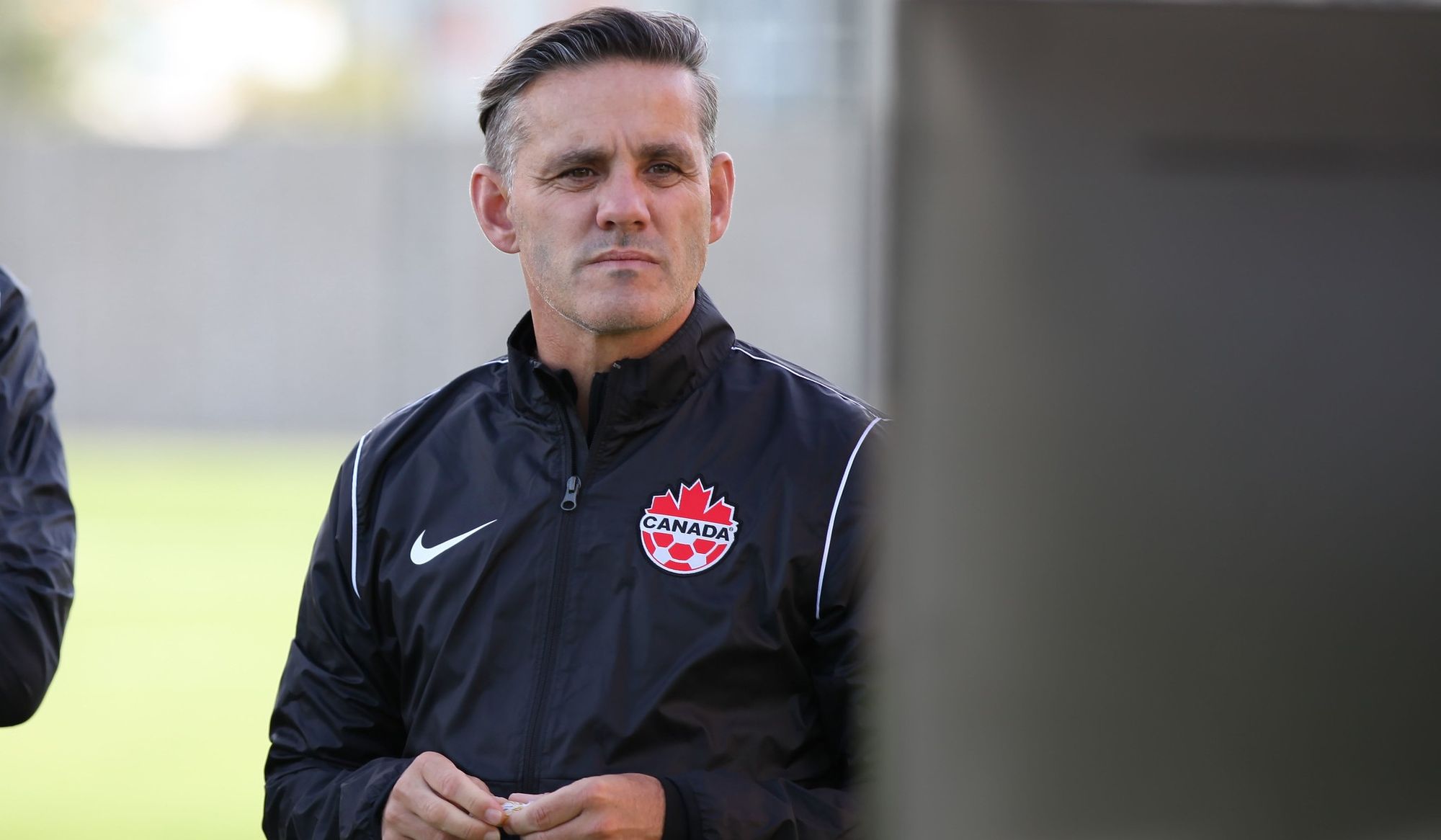 Will TFC sign Sebastian Giovinco?
Just a reminder that the MLS roster freeze date is September 15, at which time clubs must submit their final 30-man rosters for the remainder of this season. Rosters can't be changed from that date through to the day after MLS Cup, subject to the league's "extreme hardship rule."
Even though the MLS secondary transfer window closed on August 2, MLS teams can still sign free agents and players who are out of contract, so long as they do so by the roster freeze date.
What that means for Toronto is that if it intends to sign Sebastian Giovinco, it must do so before the roster freeze deadline. If not, then the earliest it can sign the Italian would be the day after this year's MLS Cup final.
Before that can happen, TFC wants to see how fit Giovinco is and how much gas he has left in the tank. As such, they monitored the progress of his individual workout program with trainer Giuseppe Gueli at the club's training facility before getting him involved in parts of practice with the rest of the team last week.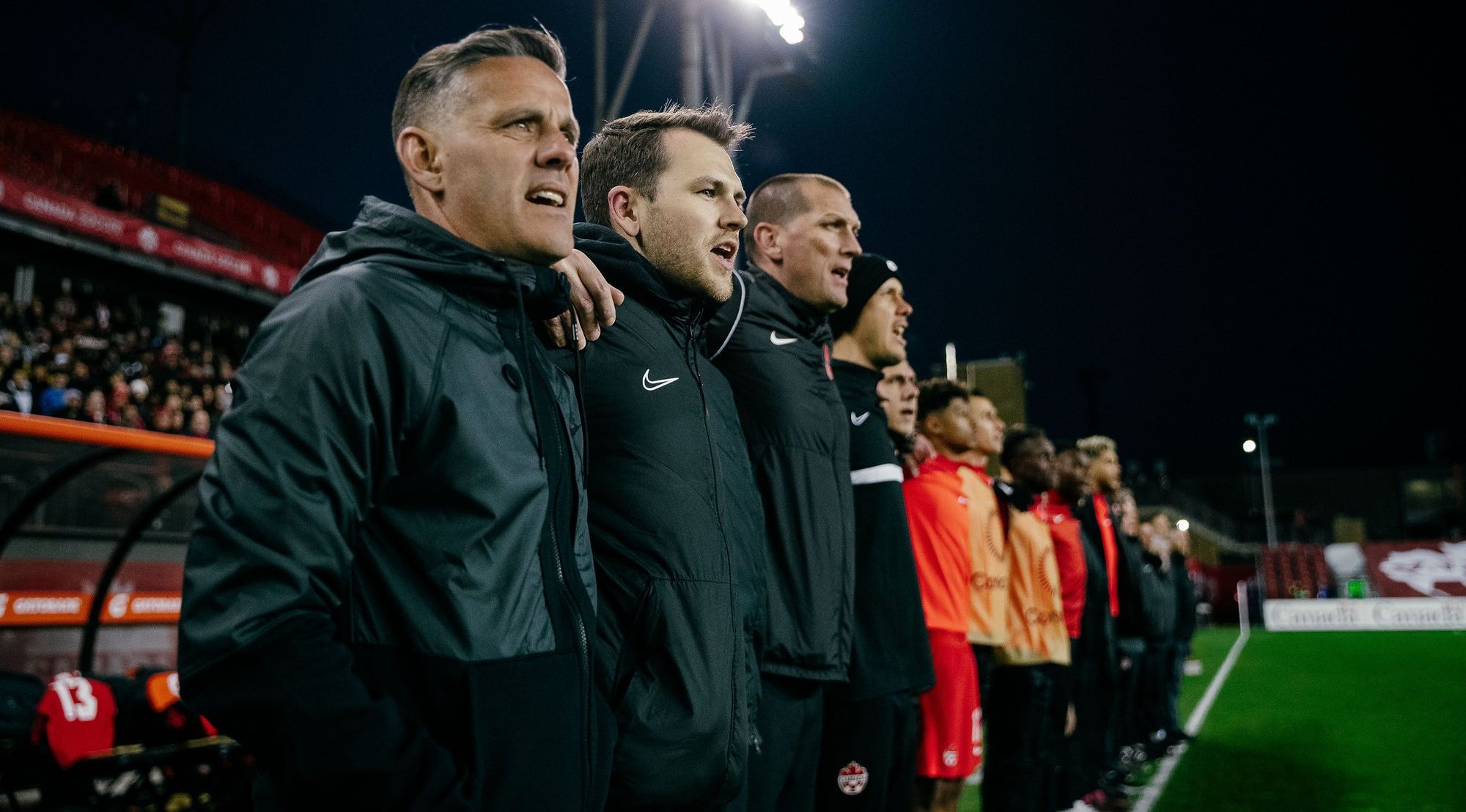 Bob Bradley rejoins Norwegian club side Stabaek
Former TFC coach Bob Bradley wasn't out of work for very long.
On Sunday, it was announced that Bradley rejoined Stabaek, signing with the Norwegian club until the end of the year.
Bradley, 65, originally joined Stabaek in 2014 after being fired as manager of Egypt. He spent two seasons in charge at Stabaek, helping the club qualify for the Europa League before leaving in 2015 to take over France's Le Havre.
Stabaek currently sits 15th in the 16-team Norwegian first division. The club fired previous coach Lars Bohinen last week.
Bradley was let go as TFC's head coach and sporting director June 26 with the team sitting in 14th in the Eastern Conference with a 3-7-10 record.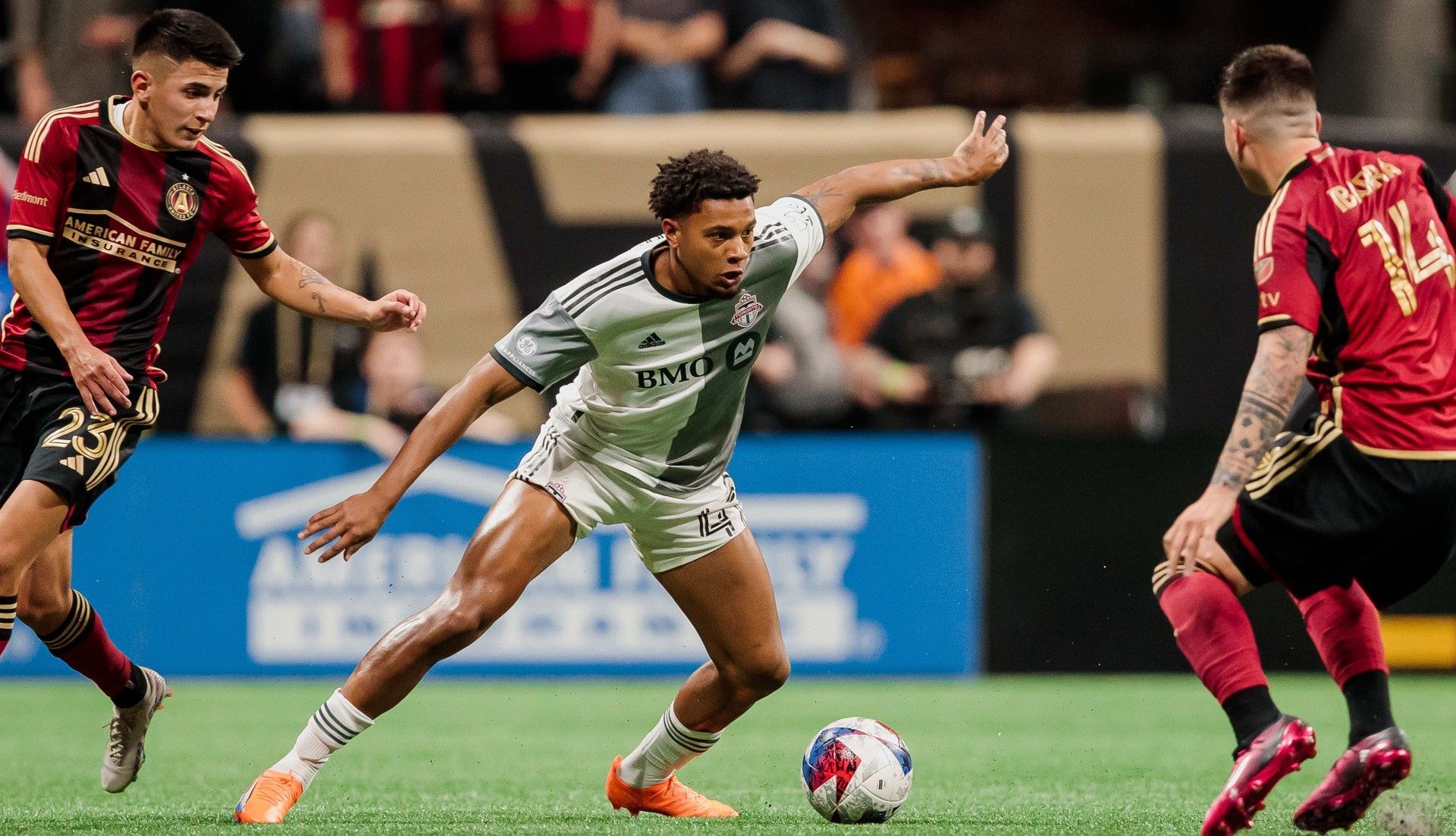 TFC vs. Vancouver Whitecaps on Saturday
Toronto (4-13-10) returns to action when it hosts the Vancouver Whitecaps at BMO Field on Saturday (7:30 p.m. ET/Apple TV).
Vancouver (10-8-8) sits sixth in the Western Conference and is unbeaten in three straight games, including a 1-1 decision away to New York City FC on Sept. 2 in its last outing. Midfielder Ryan Gauld and forward Brian White lead the Whitecaps in scoring this season with 10 goals apiece. Gauld is also the club's top playmaker (five assists). Goalkeeper Yohei Takaoka has started 25 of 26 league games in 2023 with six clean sheets.
Saturday's game marks Richie Laryea's return to BMO Field for the first time since leaving TFC this summer and subsequently joining the Whitecaps on loan. Laryea has one assist in four appearances (all starts, 292 total minutes) for Vancouver.
Toronto and Vancouver last faced each other on May 8, 2022, at BC Place when the home side earned a 1-0 win. Former TFC player Tosaint Ricketts came off the bench in the 85th minute and scored the game winner five minutes later off a setup from fellow substitute Lucas Cavallini.
The loss against its Canadian rival was especially bitter for Toronto as Jayden Nelson appeared to have scored a perfectly legitimate goal in the 66th minute that was controversially not given by the referee, whose decision was not deemed to be a clear and obvious mistake by the VAR booth. Alejandro Pozuelo also failed to convert from the 12-yard spot in the first half.
The all-time MLS regular season series between Toronto and Vancouver is tied at six wins and three draws. This will be the only meeting of 2023 between the clubs.
---
---
Stories to look out for at TFC Republic
Last month, Toronto FC sent Canadian forward Jordan Perruzza on loan to Halifax Wanderers FC for the remainder of the 2023 Canadian Premier League season. Perruzza had fallen down the depth chart at TFC, so a loan spell in the CPL was viewed as a way to get his career back on track. Thus far the 22-year-old has impressed in the CPL with one goal in six appearances. How did the loan deal come about and how has Perruzza settled in at Halifax Wanderers? I recently chatted one-on-one with the former TFC youth academy graduate to get his take on things. Look for my feature story in the coming days.
Other stories that will be published later this week include:
In-depth pre- and post-game coverage of Toronto's home game vs. the Vancouver Whitecaps on Saturday.
Peter Galindo returns with his analytics and tactical column on five things to watch from TFC as the season winds down.
My weekly TFC "random thoughts" column.
A feature on Toronto FC rookies Kobe Franklin and Alonso Coello.
The TFC 2 report with James Grossi.
And much more!
---
TFC Republic mailbag
TFC Republic will feature a regular reader mailbag column where I answer questions from subscribers about Toronto FC and Canadian soccer in general.
I'll answer the best questions submitted to me by TFC Republic readers, so feel free to drop me an email at johnmolinaro@rogers.com. You can also reach out to me via Twitter and Facebook.
(Top photo courtesy of Lucas Kschischang/Toronto FC)
---
TFC Republic is a paid-subscription website. All of the content at TFC Republic is behind a paywall, and you need to be a subscriber to access it. It costs only $8 for a one-month subscription, or $50 for a full year (prices include 13% GST/HST). What a great deal, eh? Don't miss out, and order your TFC Republic subscription today!
TORONTO FC TICKET DISCOUNT FOR TFC REPUBLIC SUBSCRIBERS!
TFC Republic subscribers can get up to a 25% discount (including no Ticketmaster fee) on ticket prices for Toronto FC home games.
To receive the special promo code, email me at
johnmolinaro@rogers.com
(Please don't share promo code with non-TFC Republic subscribers)