Feature
TFC's Kobe Franklin continues to come of age in his rookie year
Toronto FC's win over Philadelphia represented a breakout effort by the young fullback who has been a true revelation this season.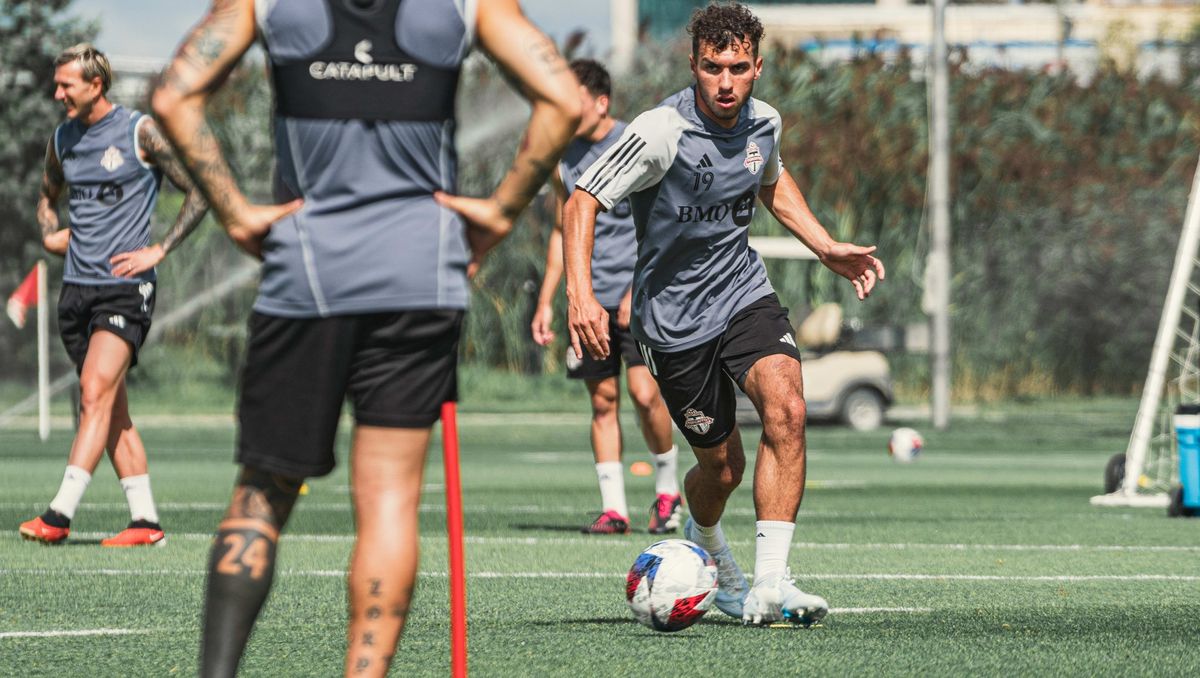 TFC Republic is on a
free trial this week
, so please enjoy this story and many more that will come out from behind the paywall until Wednesday, Sept. 13.
You can subscribe to TFC Republic by
CLICKING HERE
, or by clicking on the subscribe button on the home page. A monthly subscription costs just $8, while a yearly subscription is $50 (a savings of 48%).
It was a victory that was over three months in the making for Toronto FC.
After losing 10 straight and going winless in 13 consecutive matches in all competitions, TFC finally earned their fourth victory of the 2023 MLS season with a well-deserved 3-1 decision over the Philadelphia Union on Aug. 30.
It was a complete team effort from the Reds with everyone in the starting 11 contributing to the cause. Lorenzo Insigne, Deandre Kerr and Jonathan Osorio provided the goals, Franco Ibarra and Alonso Coello held things down in midfield, and Michael Bradley admirably filled in at centre back as part of a back line that gave away very little.
Another key contributor on the night was fullback Kobe Franklin. The 20-year-old native of Toronto has looked solid for the Reds when called upon since making his first MLS start on April 29, with the Philly game representing somewhat of a breakout effort by the rookie.
With the game tied 1-1 in the 58th minute, Toronto retook the lead when Franklin played a fantastic, long through ball into Philadelphia's box for Federico Bernardeschi. The Italian's cutback pass attempt took a fortuitous deflection before landing at the feet of Kerr and the TFC forward quickly spun away from two Union defenders and fired a low shot past goalkeeper Andre Blake.
Franklin didn't earn an official assist on the play, but there's no question that the goal never would've happened if not for his exquisite ball to Bernardeschi. Five minutes later he was involved in the buildup to another goal, this time delivering a beautiful cross into the middle of the box for Osorio to head home and give TFC a two-goal cushion.
The official man-of-the-match award after the contest went to Insigne. But you could've made a strong case for Franklin receiving it based on his outstanding two-way play. For Franklin, earning his first career MLS assist was just reward for a player who has been trying to become more of an attacking threat as this season has progressed.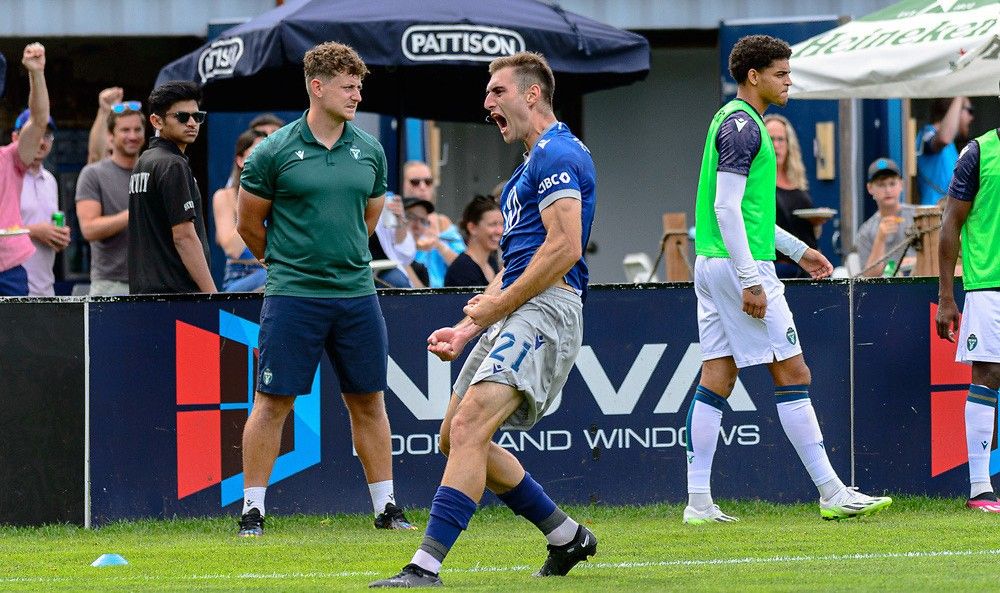 "Definitely happy about it, not only from a personal side. It was probably one of our best team performances of the year, if not the best. I've really been trying to work on the attacking side of my game, so to see it come to fruition in that game with getting the assist and playing that ball and a couple other passes, I was happy," Franklin told TFC Republic.
The pass to Bernardeschi was a genuine thing of beauty as it opened up the Union's back line and afforded the Italian the time and space to cut the ball back into the box for Kerr.
The weight of Franklin's ball was perfect and it's the type of pass you'd expect a veteran to make, not an MLS rookie.
"I came inside, kind of inverted and got the ball from Alonso [Coello]. I've been really comfortable in those inside spaces as an inverted fullback. Fede being the fast, powerful winger he is, I saw the space in behind and kind of split that pass just on the inside of the Philly fullback," Franklin explained.
Earlier in the second half during a stoppage in play, Bernardeschi put his arm around Franklin as the two engaged in a lengthy discussion on the near touchline. Minutes later, Franklin delivered that inch-perfect, defence-splitting pass for the Italian.
What was said during this exchange?
"Me and Fede have been working on our relationship all throughout the year. I think it's continuing to build in a nice way. At that moment we were talking about how we could exploit the Philly fullback and where Fede wants the ball, because we all know the quality he brings once he gets on the ball. So, hopefully there'll be more of that between us," Franklin explained.
TFC is hoping that Franklin can forge a similar relationship with Bernardeschi as the one that Richie Laryea had with the Italian before he left the club earlier this summer to join the Vancouver Whitecaps. Laryea and Bernardeschi were routinely on the same attacking wavelength down the right side when they played together and caused opponents all sorts of problems.
"It's great for a player like me to look up to him and what he does on the pitch as well as learn from him. As I continue to play with him, I'll learn what he wants and how I can bring the best out of him and how he can get the best out of me. It's a pleasure to play with him and I'm happy to continue to build our relationship so we can get more moments like the one against Philly," Franklin said.
---
---
On Osorio's goal that sealed the win for Toronto, Franklin displayed great patience as he held onto the ball for an extra second before delivering his cross into the heart of Philadelphia's penalty area.
"The ball came to me from Lorenzo; great buildup play from the team. I saw Osorio, he was holding his run before he burst off, so he wasn't offside, and it was just instinct to pick him out with a pass," Franklin said.
A former TFC youth academy graduate, Franklin has been a true revelation, earning praise and the respect of his teammates for his stellar defensive play and ability to bomb down the flanks in support of the attack.
It was former coach Bob Bradley who challenged him at the start of the campaign to hone his attacking instincts and get more involved in the team's play in the final third of the pitch.
"I was working a lot on the defending side of my game over this past year and a bit. Not that I'd lost the attacking side of things, but it was just represented in my stats. So, I've been working on trying to display it on the field a little bit more because I know I have that from my TFC 2 days. Throughout my youth career I've been a very attacking-minded player. Bob pushed me to do that," Franklin said.
(Top photo courtesy of Andy Truong/Toronto FC)
---
TFC Republic has a comments section! At the very bottom of every story, there is a feature where you can post your comments, so be sure to share your thoughts and views.
TORONTO FC TICKET DISCOUNT FOR TFC REPUBLIC SUBSCRIBERS!
TFC Republic subscribers can get up to a 25% discount (including no Ticketmaster fee) on ticket prices for Toronto FC home games.
To receive the special promo code, email me at
johnmolinaro@rogers.com
(Please don't share promo code with non-TFC Republic subscribers).