Opinion
Random thoughts on TFC: Richie Laryea still deserves respect
There are a lot of hurt feelings out there. But one hopes Toronto FC and its fans give Laryea a warm welcome when he returns to BMO Field this weekend.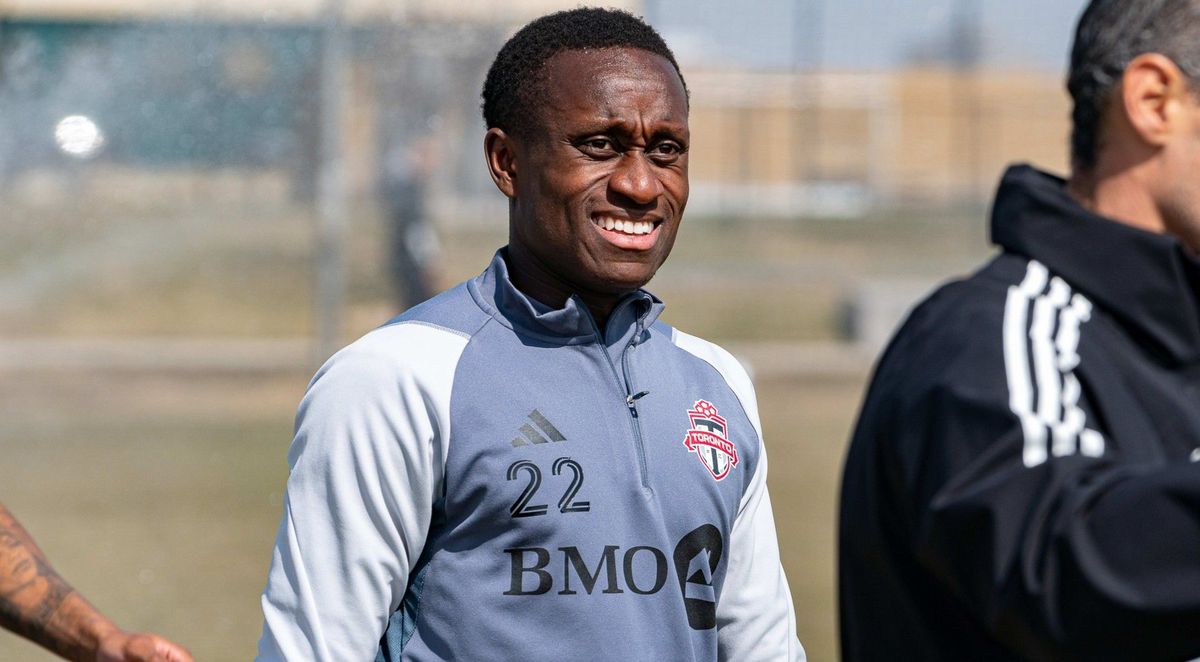 TFC Republic is on a
free trial this week
, so please enjoy this story and many more that will come out from behind the paywall until Wednesday, Sept. 13.
You can subscribe to TFC Republic by
CLICKING HERE
, or by clicking on the subscribe button on the home page. A monthly subscription costs just $8, while a yearly subscription is $50 (a savings of 48%).
Some random thoughts I had on Toronto FC as it prepares to host the Vancouver Whitecaps on Saturday (7:30 p.m. ET/Apple TV).
With playoffs out of reach, Reds need to build momentum
Toronto is coming off an impressive 3-1 home win over the Philadelphia Union on Aug. 30, a result that snapped a 10-game losing streak and a 13-match winless skid, both franchise records for futility.
The victory was TFC's first in nine matches under interim coach Terry Dunfield. The Reds' previous win came in a 2-1 home decision over D.C. United on May 27 when Bob Bradley was still in charge.
During its short sabbatical, the club has reexamined what worked against Philadelphia and how it can build upon it going forward.
"This break has been mostly about analyzing the win over Philly, taking the positives and bringing them into our next game. The work has been very good. It was good to come together during this break and break down certain points and aspects we can work on and build on," midfielder Alonso Coello told TFC Republic this week.
He added: "There's positivity all around the club and locker room and hopefully we can translate that into another good performance this weekend."
Despite the positivity, the reality is that TFC have left it too late to make up a 12-point difference in the playoff race, so it's only a matter of time before they are eliminated from post-season contention. Right now, it's about building some momentum ahead of John Herdman's arrival. The former Canadian national team boss is scheduled to take over the reins at TFC from Dunfield on Oct. 1.
There are seven games remaining in the year, three of which are at home. That means the Reds only have a limited number of chances to put on a show before their fans and give them something to cheer about after forcing them to suffer through this nightmarish campaign. Recording their first road win of the season - and first since last August – would also go a long way in getting supporters back onside and show them that things are trending in the right direction ahead of what will be an important off-season rebuild.
For the players, many of them are playing for their futures. Herdman is going to be watching these next few games with keen interest, as they will help inform his decisions with regards to who he wants to keep for 2024 and who he thinks must go.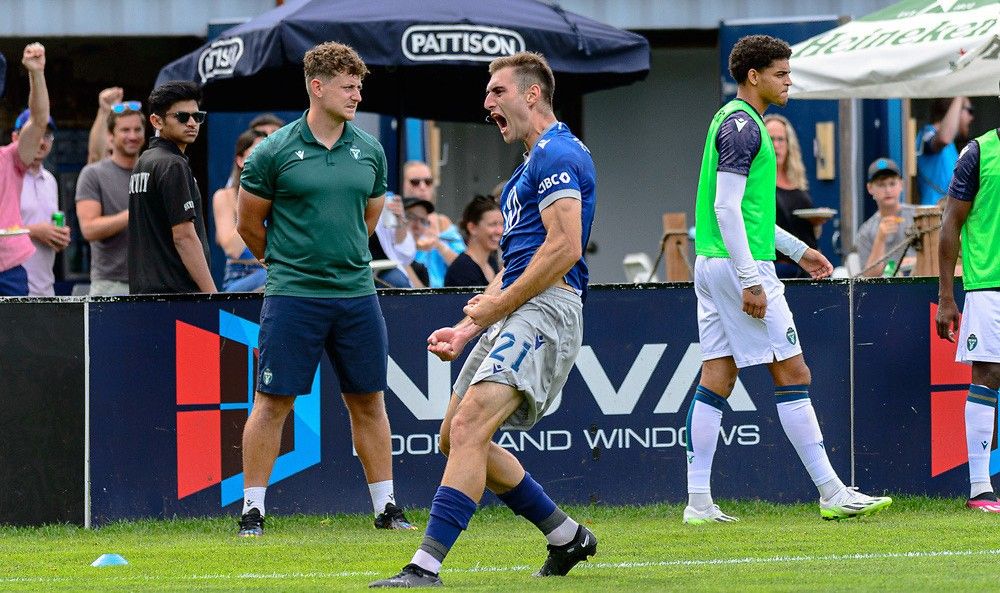 Laryea should get a warm welcome on return to BMO Field
Saturday's home game vs. Vancouver marks Richie Laryea's return to BMO Field for the first time since leaving TFC this summer.
On Aug. 2, Laryea joined the Whitecaps on loan for the rest of the MLS season from Nottingham Forest. TFC had tabled an offer to the English club for Laryea before his original loan deal expired, but in the end the Canadian international wound up with the Whitecaps.
Laryea, 28, had been Toronto's MVP in 2023 before his departure with two goals and three assists in 18 MLS appearances (all starts). On five occasions this year, he was named to the MLS team of the week, more than any other TFC player. The former TFC fullback has one assist in four appearances (all starts, 292 total minutes) for Vancouver.
"He's a very annoying player to play against. He loves competing and he does it very well. In terms of football quality, he has a lot of it. On a personal side, I'm very excited to see him again," Alonso Coello told TFC Republic.
Laryea's departure soured a lot of TFC fans who felt he should have shown greater loyalty to a club that helped him get his career back on track after a rough start with Orlando City. His departure was especially bitter because he is a Toronto native who shunned his hometown club in order to sign with one of its Canadian rivals, to say nothing of the fact he left TFC at a time when it needed him the most.
So, there are a lot of hurt feelings out there. But one would hope that the club and TFC supporters give Laryea a warm welcome when he steps onto the pitch at BMO Field on Saturday night, even though he'll do so as a Whitecap. Always quick on the dribble and eager to get forward, Laryea looked more dangerous in the final third this season for TFC compared to past MLS campaigns, even towards the end of his tenure when he must have known he wasn't going to come back.
That says a lot about Laryea's character. Instead of just phoning it in, he remained fully committed right until the end. His hard work, dedication and consistent displays during his nearly five seasons with TFC are worthy of the team's and supporters' respect, and that shouldn't change even though he now plays for Vancouver.
---
---
If Sebastian Giovinco returns, it likely won't be just for 2023
Just a reminder that the MLS roster freeze date is September 15, at which time clubs must submit their final 30-man rosters for the remainder of this season. Rosters can't be changed from that date through to the day after MLS Cup, subject to the league's "extreme hardship rule."
Even though the MLS secondary transfer window closed on August 2, MLS teams can still sign free agents and players who are out of contract, so long as they do so by the roster freeze date. What that means for Toronto is that if it intends to sign Sebastian Giovinco, it must do so before the roster freeze deadline. If not, then the earliest it can sign the Italian would be the day after this year's MLS Cup final.
Before that can happen, TFC wanted to see how fit Giovinco was and how much gas he had left in the tank. As such, they monitored the progress of his individual workout program with trainer Giuseppe Gueli at the club's training facility for most of August before getting him involved in parts of practice with the rest of the team last week.
The Italian took part in portions of training with the first team that were open to the media on Tuesday, but there was no official word from the club as to whether or not he'll be signed to a contract.
It'll be interesting to see how things play out this week and whether or not the Atomic Ant will once again be wearing a TFC jersey. One potential hurdle to overcome would be the length of the contract involved. Common sense dictates that if the Reds were to sign Giovinco, it'd only be until the end of the 2023 season with the club holding the option to extend him.
But sources told TFC Republic earlier this week that Giovinco is looking for a deal through the 2024 MLS season. Would it be wise to sign Giovinco, who turns 37 in January, to that kind of a contract given the lack of competitive action he's seen over the last two years? Signing him until the end of this season is one thing. But committing valuable salary cap space to him next year is an entirely different matter altogether.
"In our last meeting, everything [was] tracking well. Seba did say he wants to be 100 per cent, 150 per cent if he is to come back. The threshold is high and if he comes back, it's not just for a farewell. He's all business," Terry Dunfield said before the Philadelphia game.
(Top photo courtesy of Andy Truong/Toronto FC)
---
TFC Republic has a comments section! At the very bottom of every story, there is a feature where you can post your comments, so be sure to share your thoughts and views.
TORONTO FC TICKET DISCOUNT FOR TFC REPUBLIC SUBSCRIBERS!
TFC Republic subscribers can get up to a 25% discount (including no Ticketmaster fee) on ticket prices for Toronto FC home games.
To receive the special promo code, email me at
johnmolinaro@rogers.com
(Please don't share promo code with non-TFC Republic subscribers).