Match report
Toronto FC returns to losing ways in defeat to Vancouver Whitecaps
Saturday's home loss to the Whitecaps means TFC haven't won back-to-back MLS games since last August.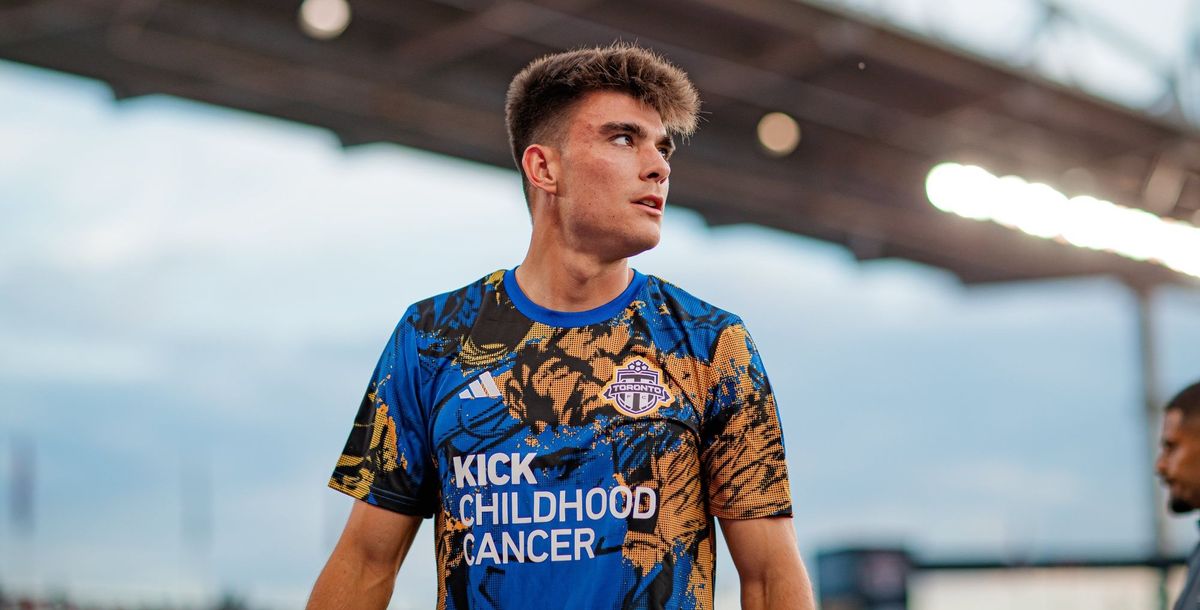 TFC Republic is on a
free trial this week
, so please enjoy this story and many more that will come out from behind the paywall until Wednesday, Sept. 13.
You can subscribe to TFC Republic by
CLICKING HERE
, or by clicking on the subscribe button on the home page. A monthly subscription costs just $8, while a yearly subscription is $50 (a savings of 48%).
Toronto FC 1 (Kerr 50'), Vancouver Whitecaps 2 (Blackmon 56'; White 66')
TFC are winless in 5 games in all competitions vs. Vancouver
Laryea makes triumphant return to BMO Field with Whitecaps
TORONTO – Terry Dunfield has been on both sides of the Toronto FC-Vancouver Whitecaps divide having featured for both clubs during his playing career, so TFC's interim coach knows all about the rivalry.
"I think the starting point is you want to be the best in Canada. When I was in Vancouver, you're fighting for that and the same here. Since I played in the league for [both teams], the rivalry has grown," Dunfield said this week.
With TFC essentially knocked out of playoff contention all they have left to play for this season is Canadian bragging rights. That's why Saturday's 2-1 home loss was a particularly stinging blow for the struggling Reds.
Deandre Kerr scored the lone goal for Toronto (4-14-10) who was attempting to win consecutive MLS games for the first time since Aug. 6-13, 2022. Instead, the Reds remain rooted to the bottom of the Eastern Conference table with this loss and have won just two of their last 21 matches overall (2-15-4).
TFC must be looking on with great envy towards Vancouver (11-8-8) who sits third in the Western Conference and looks poised to qualify for the playoffs for the first time since 2021. The Whitecaps are now unbeaten in five games (with three wins) in all competitions vs. TFC.
Dunfield was pleased with his team's effort in the first half and how it took the lead shortly after the halftime break before it conceded twice in a six-minute period to let the game slip from its grasp.
"Up until that point of the goals I thought it was a nice performance against a good side," Dunfield told reporters after the game.
Goalkeeper Tomás Romero added: "I think we did a lot of good things and then some bad things… It's tough. I thought a lot of guys put in good shifts, we worked pretty hard, but we just came up short."
Dunfield bemoaned how easily the visitors were able to score after taking advantage of some slack defensive play by the Reds deep inside their half
"Both goals, 100 per cent we'd like back," Dunfield admitted.
Once again on Saturday, Dunfield deployed captain Michael Bradley, Alonso Coello was partnered with Franco Ibarra in midfield and Kerr played up top between Federico Bernardeschi and Lorenzo Insigne. While Bradley looked comfortable in the heart of defence the previous two games, the veteran midfielder was far from his best on Saturday.
Forward Prince Owusu, winger Cassius Mailula both and fullback Cristián Gutiérrez (all lower body) were absent for Toronto. Forward Adama Diomande (Achilles tendon) is on the season-ending injury list which means he isn't allowed to play for the rest of the MLS campaign. Starting goalkeeper Sean Johnson (hand) and third-string goalkeeper Greg Ranjitsingh (knee) remain out with long-term injuries.
Saturday's game marked Richie Laryea's return to BMO Field for the first time since leaving TFC this summer and subsequently joining the Whitecaps on loan. The Canadian international started for Vancouver against his former club and received a nice ovation from the TFC fans during the pre-game introductions.
The first half was a pretty interesting tactical affair with TFC patiently building out from the back and the Whitecaps keeping a narrow shape and hitting out on the counter. Insigne and Bernardeschi both had good looks on goal and fired long-range efforts that were turned away by goalkeeper Yohei Takaoka. The visitors also kept Romero busy with Laryea, Brian White and Ryan Raposo all forcing the TFC goalkeeper to make important saves.
---
---
Vancouver started on the front foot at the start of the second half and put the hosts under pressure. But TFC broke the deadlock on a perfectly executed counterattack when Insigne played a fantastic through ball on the half-turn from inside his half that sent Kerr clear on goal. The youngster held off the challenge of Whitecaps defender Sebastian Berhalter and kept his composure inside the box as he fired past Takaoka for his second goal in as many games. Kerr is now tied with Bernardeschi (five goals) as the club's top scorer this season.
Toronto's lead was short lived as just six minutes later Whitecaps defender Tristian Blackmon headed home from the edge of the six-yard box off a corner kick to level the score. Moments later Raposo's curler from inside the 18-yard area hit the crossbar.
The Whitecaps continued to pour on the pressure and were rewarded for their efforts. Ryan Gauld wasn't closed down by either Kobe Franklin or Sigurd Rosted down the left side, allowing him to deliver a cross into the box over Bradley to an unmarked Brian White whose header from 12 yards out nestled inside the far post.
"On that goal, we did a bad job of letting Gauld dribble up the field without putting any real pressure on him… You can't let a DP dribble up the field like that; if you give him time he's going to do what he's good at," Romero said.
NOTES: Vancouver leads the all-time MLS regular season against Toronto with seven wins and three draws in 16 matches. This will be the only meeting of 2023 between the clubs... Michael Bradley was honoured by TFC during a pre-game ceremony for recently making his 300th appearance for the club… Saturday was Deandre Kerr's 50th appearance in all competitions... Toronto FC returns to action on Sept. 20 when it visits Lionel Messi and Inter Miami (7:30 p.m. ET/Apple TV & TSN).
(Top photo courtesy of Toronto FC)
---
TFC Republic has a comments section! At the very bottom of every story, there is a feature where you can post your comments, so be sure to share your thoughts and views.
TORONTO FC TICKET DISCOUNT FOR TFC REPUBLIC SUBSCRIBERS!
TFC Republic subscribers can get up to a 25% discount (including no Ticketmaster fee) on ticket prices for Toronto FC home games.
To receive the special promo code, email me at
johnmolinaro@rogers.com
(Please don't share promo code with non-TFC Republic subscribers).