Opinion
Toronto FC vs. Vancouver Whitecaps: 3 takeaways
After a strong start to the game, TFC fell apart once they gave up a pair of soft goals just six minutes apart early in the second half on Saturday.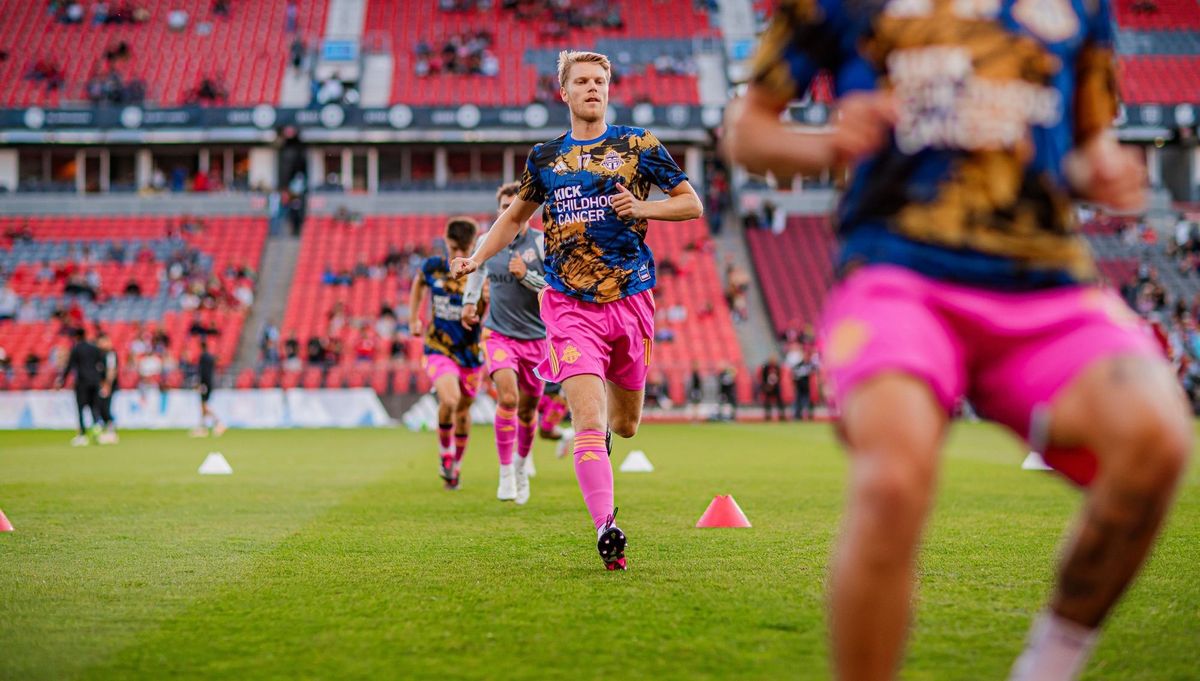 TFC Republic is on a
free trial this week
, so please enjoy this story and many more that will come out from behind the paywall until Wednesday, Sept. 13.
You can subscribe to TFC Republic by
CLICKING HERE
, or by clicking on the subscribe button on the home page. A monthly subscription costs just $8, while a yearly subscription is $50 (a savings of 48%).
Toronto FC had a chance to build upon its last outing, a 3-1 win over Eastern Conference bigwigs Philadelphia Union, on Saturday when it hosted the Vancouver Whitecaps.
Instead, TFC came up short and blew their chance to record back-to-back victories for the first time since last August as they suffered a 2-1 loss at BMO Field.
Despite falling to its 15th loss in 21 games in all competitions, TFC interim coach Terry Dunfield chose to see the glass as half full.
"We hadn't played for two and a half weeks, so I thought there would be a little bit of clunkiness but once we got to 10, 15 minutes, we started to find rhythm and find ways through and over Vancouver's midfield wall and created some nice attempts," Dunfield told reporters after the game.
Here are my three major takeaways from Saturday's match.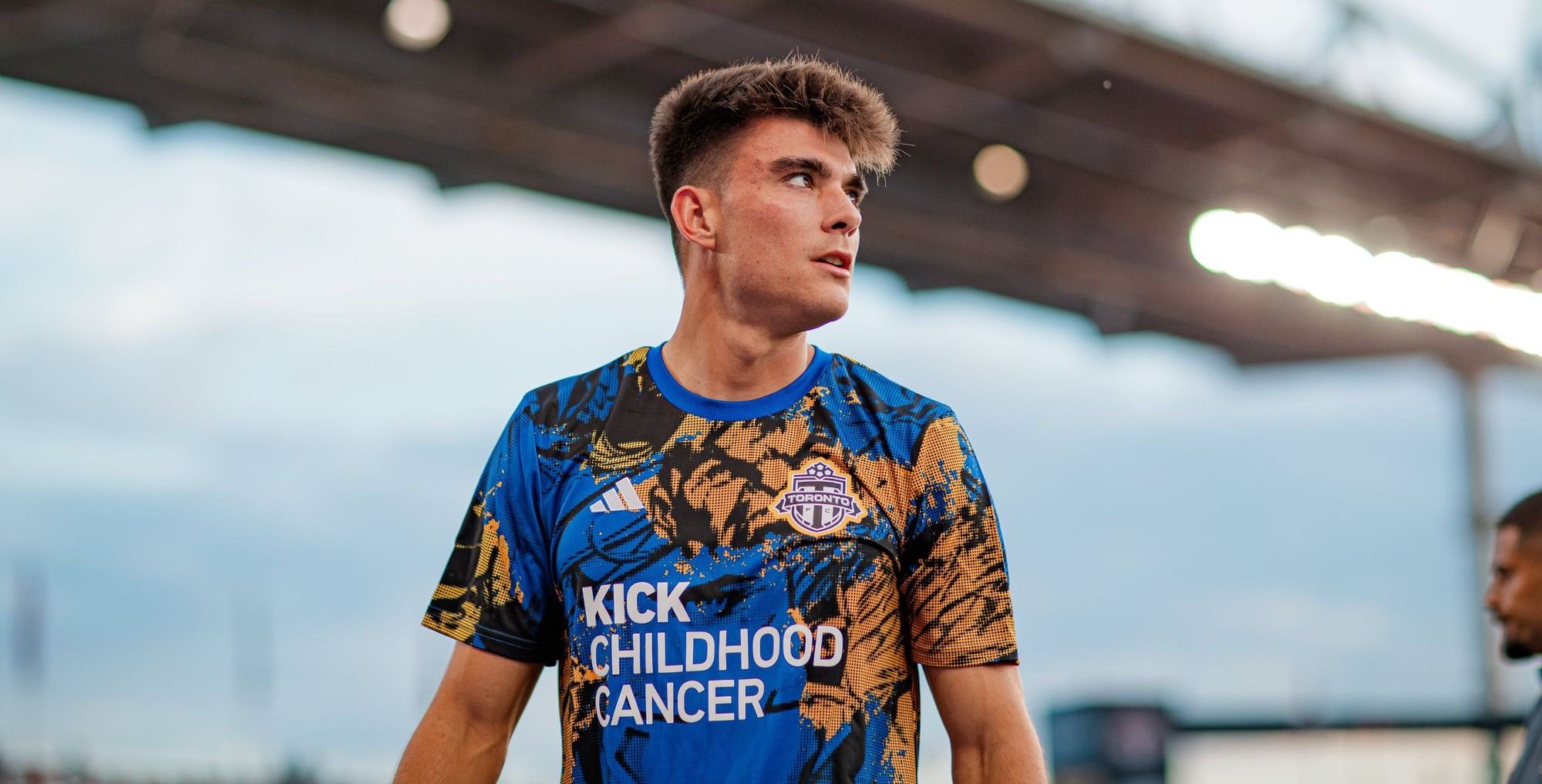 2 preventable goals in 6 minutes sink Toronto FC
Terry Dunfield was pleased with his team's effort in the first half and how it took the lead shortly after the halftime break before it conceded twice in a six-minute period to let the game slip from its grasp.
"Up until that point of the goals I thought it was a nice performance against a good side," Dunfield said.
He later added: "I think to kind of summarize or paraphrase the game, we struggled to deal with a couple punches, and I think just a couple scars were opened up after conceding two. We weren't able to punch back."
Dunfield bemoaned how easily the visitors were able to score after taking advantage of some slack defensive play by the Reds deep inside their half
"Both goals, 100 per cent we'd like back," Dunfield admitted.
Shortly after Toronto took the lead through Deandre Kerr, Vancouver levelled the score when defender Tristian Blackmon headed home from the edge of the six-yard box off a corner kick.
The Whitecaps continued to pour on the pressure and were rewarded for their efforts six minutes later. Ryan Gauld wasn't closed down by either Kobe Franklin or Sigurd Rosted down the left side, allowing him to deliver a cross into the box over Michael Bradley to an unmarked Brian White whose header from 12 yards out nestled inside the far post.
"Just reviewing the second goal, we maybe could have gone tight to goal. We decide to drop off, protect what's behind us, which is fine. We know the relationship between Gauld and White is good. There's one player in the box versus our six. And it's in the back of the net," Dunfield said.
Deandre Kerr MOTM for TFC for 2nd straight time
Deandre Kerr marked his 50th appearance for Toronto FC in all competitions with a man-of-the-match effort for the Reds (his second in a row) and by scoring his second goal in as many games.
Kerr, 20, bagged his fifth goal of the campaign in the 50th minute off a great setup by Lorenzo Insigne to give TFC the lead against the Whitecaps. Incredibly, Kerr is now tied with Federico Bernardeschi (five goals) as the club's top scorer this season.
The native of Ajax, Ont., served as the main reference point in attack playing between the Italian DPs in the front three, recording two shots and registering one key pass – the final pass to a teammate who makes an attempt on goal without scoring. He was also one of the Reds' top passers on the night with a 91.7 completion rate.
Kerr's hard work and running off the ball also unbalanced Vancouver's back line, especially through the opening 45 minutes.
"I thought in the first half, he pushed that back three back, opening space for others. It was a little bit selfless at times," Terry Dunfield said.
Kerr's goal was an absolute thing of beauty (more on that in a second), as he kept calm while under pressure on a breakaway chance before coolly slotting his shot home to give the Reds the lead in the 50th minute after Vancouver stormed out of the gate to start the second half.
"I actually have no idea how it [the goal] started out but then I just saw him running in. DK's good enough to take that chance and he did, so I'm happy for him. He's a very talented player, I think he has a bright future ahead of him and if he just keeps training hard, he'll do well," TFC goalkeeper Tomás Romero said.
---
---
Reds' goal a thing of pure beauty
In the buildup to Saturday's game Terry Dunfield talked out Vancouver's counterattack and its ability to hurt teams in moments of transition. But it was Toronto who found joy on the counter at BMO Field.
In the 50th minute, Raoul Petretta made a key interception inside his box while the Whitecaps were in attack mode, sending his ball up the field to Lorenzo Insigne. Rather than corral the ball, the Italian DP played an exquisite one touch pass from inside his half that ended up splitting two Vancouver players and sent Deandre Kerr on a clear breakaway.
The youngster held off the challenge of Whitecaps defender Sebastian Berhalter and kept his composure inside the box as he fired past goalkeeper Yohei Takaoka for his second goal in as many games.
"I think Raoul cleared it, and as the ball was in the air, I just saw there was a lot of space in front of me. Just a quality pass from Lorenzo to find me and then I just tried to keep my composure in front of goal and just put it in the corner, so I was able to do that," Kerr said.
The entire play – from Petretta's original ball, to Insigne's pass and Kerr's cool finish – was rightfully signalled out as one of the Reds' best sequences of the match by Terry Dunfield.
"I thought it was amazing, the quality from Lorenzo. That's what he can do in the half-turn, and then you can just see the athleticism and composure and technique of Deandre Kerr come out 1v1, as soon as he's through, it's a goal, so I thought that was great," Dunfield offered.
(Top photo courtesy of Toronto FC)
---
TFC Republic has a comments section! At the very bottom of every story, there is a feature where you can post your comments, so be sure to share your thoughts and views.
TORONTO FC TICKET DISCOUNT FOR TFC REPUBLIC SUBSCRIBERS!
TFC Republic subscribers can get up to a 25% discount (including no Ticketmaster fee) on ticket prices for Toronto FC home games.
To receive the special promo code, email me at
johnmolinaro@rogers.com
(Please don't share promo code with non-TFC Republic subscribers).