Newsletter
TFC Republic Weekly: September 18-24
It's a busy week for Toronto FC as it has two tough road games in the span of four days vs. Inter Miami and New York City FC.
Welcome to the latest edition of TFC Republic Weekly, an email newsletter that will land in the inbox of both paid subscribers and free members of TFC Republic every Monday.
This newsletter will look at what's in store over the next seven days for Toronto FC and set up its schedule of games for the week.
You'll also get a glimpse of what to expect at TFC Republic in the coming days.
So, without further ado...
Toronto FC returns to its losing ways
Toronto FC had a chance to build upon its last outing, a 3-1 win over Eastern Conference bigwigs Philadelphia Union, on Saturday when it hosted the Vancouver Whitecaps.
Instead, TFC came up short and blew their chance to record back-to-back victories for the first time since last August as they suffered a 2-1 loss at BMO Field.
Deandre Kerr scored the lone goal for Toronto (4-14-10) who was attempting to win consecutive MLS games for the first time since Aug. 6-13, 2022. Instead, the Reds remain rooted to the bottom of the East table with this latest loss and have won just two of their last 21 matches overall (2-15-4).
Interim coach Terry Dunfield was pleased with his team's effort in the first half and how it took the lead shortly after the halftime break before it conceded twice in a six-minute period to let the game slip from its grasp.
"Up until that point of the goals I thought it was a nice performance against a good side," Dunfield told reporters after the game.
At the same time, Dunfield bemoaned how easily the visitors were able to score after taking advantage of some slack defensive play by the Reds deep inside their half
"Both goals, 100 per cent we'd like back," Dunfield admitted.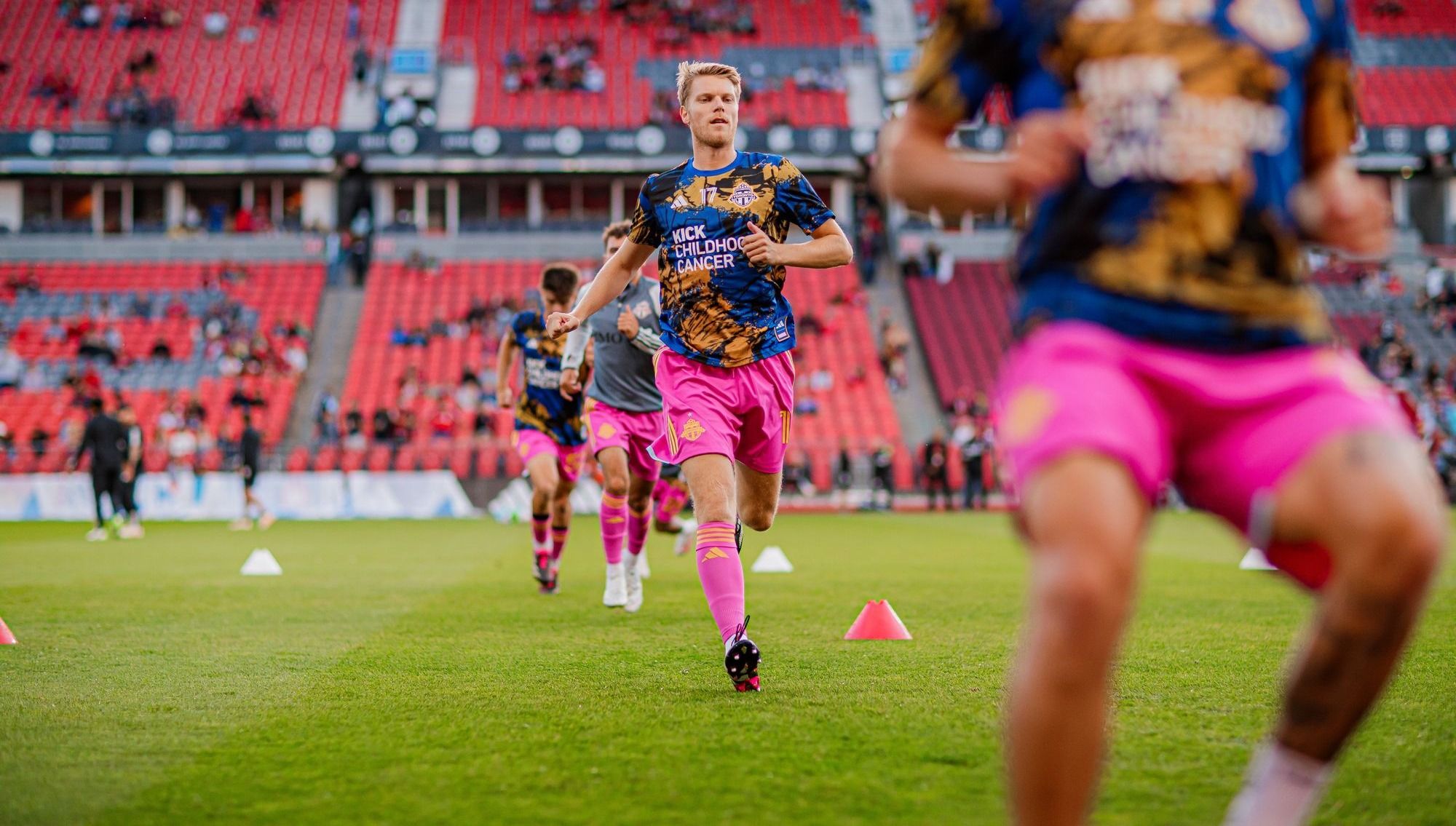 No last-minute deal for Sebastian Giovinco
Fans hoping for a Toronto FC-Sebastian Giovinco reunion will be disappointed as the club won't be bringing him back this season. However, the door is being left open for the Italian to possibly return at some point.
Giovinco has been working out by himself and with the rest of the team for the past month, but the Italian wasn't signed to a deal by TFC before last Friday's roster freeze deadline. As such, the earliest the Reds can now sign Giovinco would be the day after this year's MLS Cup final. The Italian forward has been without a club since parting ways with Sampdoria last summer.
Giovinco, who turns 37 in January, took part in last Friday's practice with the rest of the team and will continue to train with TFC for the foreseeable future. Sources told TFC Republic that there is talk of him possibly being invited to pre-season training camp next year. The same sources said that Giovinco was looking to sign a contract with TFC through 2024, which may have been another obstacle to overcome, setting aside his match fitness issues.
"My thoughts are that if we were just looking for a nice moment, a nice feeling for our fans, for Seba, we probably could've pulled the trigger on a deal. But in my opinion, that's not Seba. I think Seba wants to come back and be impactful and really make a difference," Terry Dunfield said.
"At this stage, he's probably realistically two or three weeks away for roster selection. Unfortunately, this year we've run out of time. So, the plan is for Seba to continue training with the group; he'll be flying [in training] when John Herdman comes in at the beginning of October and then we go from there."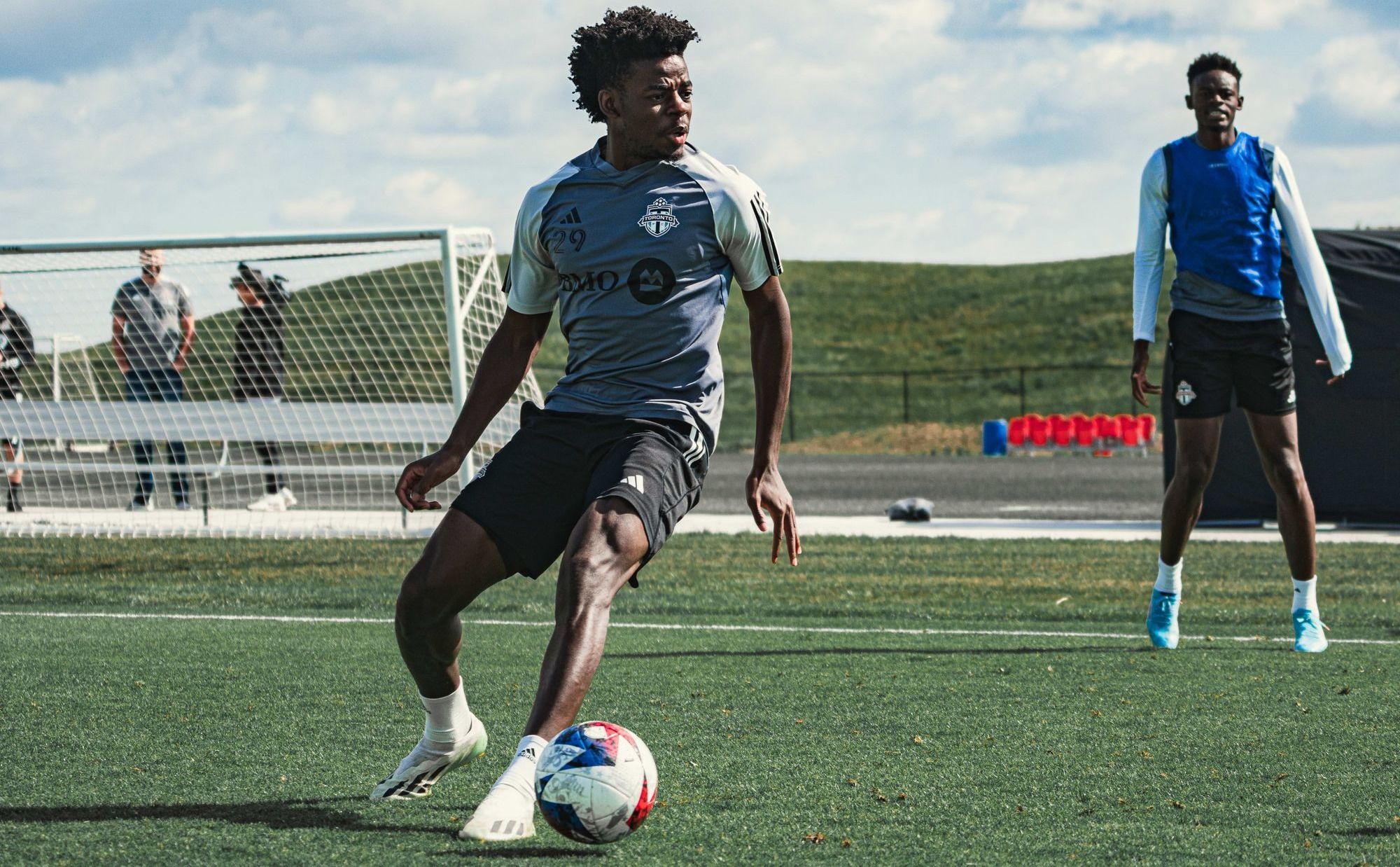 TFC vs. Inter Miami and New York City FC this week
It's a busy week for Toronto FC as it has two tough road games in the span of four days vs. Inter Miami on Wednesday and New York City FC on Saturday.
The trip to Florida will be TFC's first look in person at Lionel Messi since he joined Miami (8-15-4), who is desperately trying to move up from 14th in the Eastern Conference and close the seven-point gap on D.C. United who hold down the ninth and final playoff spot in the East.
Messi has one goal and two assists in three MLS appearances for Miami, while also helping the club to win the recent Leagues Cup tournament and reach the finals of this month's U.S. Open Cup. Miami saw its five-match MLS unbeaten run wiped out with a 5-2 loss away to Atlanta United on Saturday. Messi did not play in that game.
New York (6-10-13) sits 12th in the East, just four points adrift of D.C. and is unbeaten in its last three outings, including a 0-0 draw at home vs. the New York Red Bulls on Saturday. NYCFC has just two victories in its last 20 MLS matches and hasn't won back-to-back league games since April 15-22.
Toronto earned a 1-0 home win over New York on April 29 when CJ Sapong scored in the 46th minute. TFC beat Miami 2-0 at BMO Field on March 18 courtesy of second-half goals from Mark-Anthony Kaye and Jonathan Osorio.
---
---
Stories to look out for at TFC Republic
The Sebastian Giovinco saga played out to dramatic effect last week with Toronto FC ultimately deciding not to sign the Italian before the MLS roster freeze deadline. Was this the right move to make? Why didn't the Reds bring him aboard after integrating him into their training sessions? Is there any chance he could still return to TFC? I'll examine the entire situation in a special video blog this week.
Other stories that will be published later this week include:
In-depth pre- and post-game coverage of Toronto's road game vs. Inter Miami on Wednesday.
In-depth pre- and post-game coverage of Toronto's road game vs. New York City FC on Saturday.
My weekly TFC "random thoughts" column.
In-depth pre- and post-game coverage of the Canadian women's team Olympic qualifier away to Jamaica on Friday.
My feature piece on Bev Priestman and the Canadian women's team.
The TFC 2 report with James Grossi.
And much more!
---
TFC Republic mailbag
TFC Republic will feature a regular reader mailbag column where I answer questions from subscribers about Toronto FC and Canadian soccer in general.
I'll answer the best questions submitted to me by TFC Republic readers, so feel free to drop me an email at johnmolinaro@rogers.com. You can also reach out to me via Twitter and Facebook.
(Top photo courtesy of Toronto FC)
---
TFC Republic is a paid-subscription website. All of the content at TFC Republic is behind a paywall, and you need to be a subscriber to access it. It costs only $8 for a one-month subscription, or $50 for a full year (prices include 13% GST/HST). What a great deal, eh? Don't miss out, and order your TFC Republic subscription today!
TORONTO FC TICKET DISCOUNT FOR TFC REPUBLIC SUBSCRIBERS!
TFC Republic subscribers can get up to a 25% discount (including no Ticketmaster fee) on ticket prices for Toronto FC home games.
To receive the special promo code, email me at
johnmolinaro@rogers.com
(Please don't share promo code with non-TFC Republic subscribers)