Newsletter
TFC Republic Weekly: September 4-10
Toronto FC is off this week and returns to action on Sept. 16 when it hosts the Vancouver Whitecaps in Richie Laryea's return to BMO Field.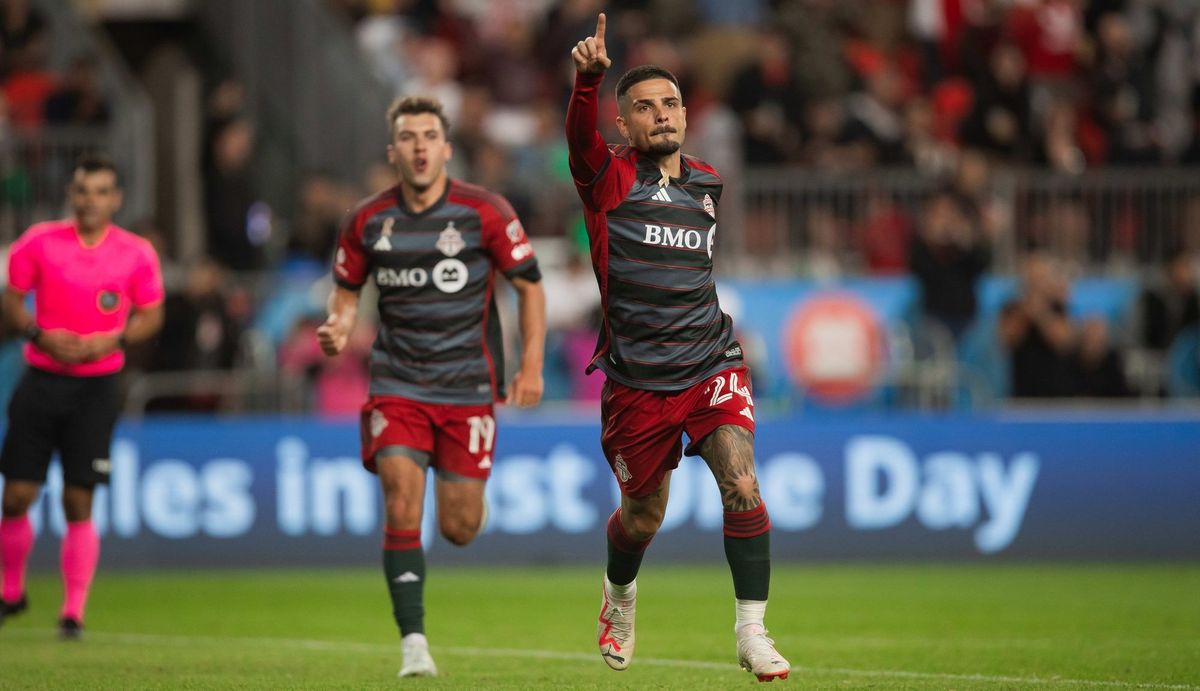 Welcome to the latest edition of TFC Republic Weekly, an email newsletter that will land in the inbox of both paid subscribers and free members of TFC Republic every Monday.
This newsletter will look at what's in store over the next seven days for Toronto FC and set up its schedule of games for the week.
You'll also get a glimpse of what to expect at TFC Republic in the coming days.
So, without further ado...
Happy Labour Day!
I just want to wish all TFC Republic subscribers a Happy Labour Day!
Hopefully you're enjoying the day off and spending quality time with your family, friends and loved ones.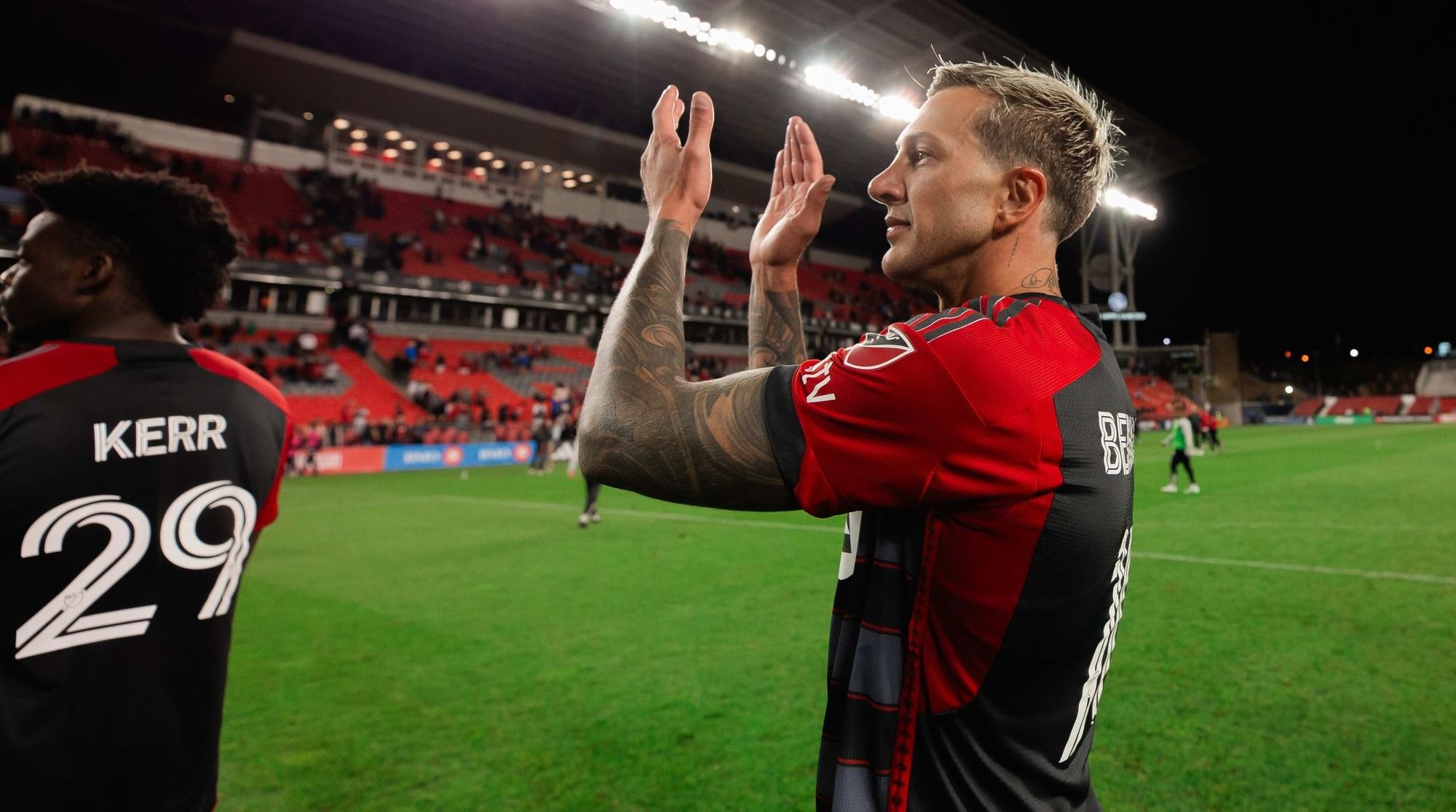 Toronto FC off until September 16
It was a moment that was three months in the making but considering how badly things have been going for Toronto FC it felt much longer.
TFC produced their best performance in ages last Wednesday and were justly rewarded with a 3-1 victory over the Philadelphia Union before a jubilant crowd packed inside of BMO Field.
Lorenzo Insigne, Deandre Kerr and Jonathan Osorio all scored for TFC (4-13-10) who snapped a 10-game losing streak and a 13-match winless skid, both franchise records for futility. The victory was Toronto's first in nine matches under interim coach Terry Dunfield. The Reds' previous win came in a 2-1 home decision over D.C. United on May 27 when Bob Bradley was still in charge.
This result wasn't enough to lift TFC out of last place in the Eastern Conference, but they'll take great pride in the way they bossed the game against a superior team in Philadelphia who had won three in a row and began the day in second place in the East.
"For where we are right now to step on the field against a good team in our stadium and come away with three points like that, that's a great result," captain Michael Bradley offered.
TFC is off this week and returns to action when they host the Vancouver Whitecaps on Sept. 16 (7:30 p.m. ET/Apple TV). That game will mark Reds defender Richie Laryea's return to BMO Field for the first time since leaving Toronto and joining the Whitecaps on loan earlier this summer.
This break gives some TFC players dealing with injuries a chance to get healthy, most notably forward Prince Owusu, defender Shane O'Neill, winger Cassius Mailula and midfielder Latif Blessing. It also allows the Reds to send players in need of minutes on loan to TFC 2 who have one game on their schedule during the MLS club's layoff: vs. Philadelphia Union II (Sept. 8).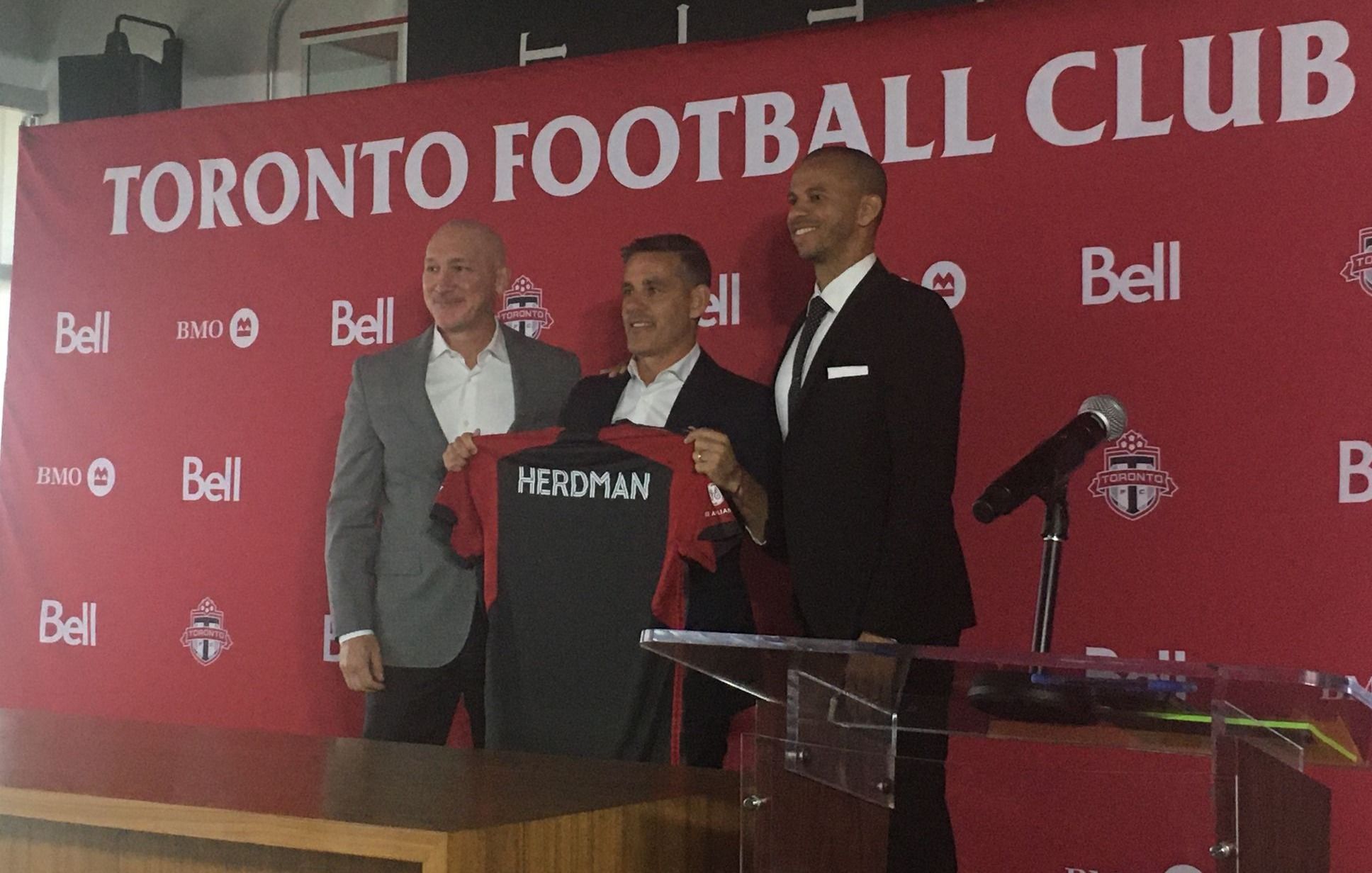 MLS roster free date: September 15
Just a reminder that the MLS roster freeze date is September 15, at which time clubs must submit their final 30-man rosters for the remainder of this season.
Rosters can't be changed from that date through to the day after MLS Cup, subject to the league's "extreme hardship rule."
Even though the MLS secondary transfer window closed on August 2, MLS teams can still sign free agents and players who are out of contract, so long as they do so by the roster freeze date.
What that means for Toronto FC is that if it intends to sign Sebastian Giovinco, who has been working out on his own at the club's training facility for the past several weeks, it must do so before September 15. If not, then the earliest they can sign the Italian would be the day after this year's MLS Cup final.
Before that can happen, TFC wants to see how fit he is and how much gas he has left in the tank. As such, they've been monitoring the progress of his individual training program with personal trainer Giuseppe Gueli.
"We're evaluating [him] weekly. If everything goes well this week the plan will be to integrate him into [parts of] training after Labour Day weekend... In our last meeting, everything is tracking well. Seba did say he wants to be 100 per cent, 150 per cent if he is to come back. The threshold is high and if he comes back it's not just for a farewell. He's all business," Terry Dunfield said last week.
---
---
Stories to look out for at TFC Republic
Last month, Toronto FC signed goalkeeper Luka Gavran to a deal through 2023, with options for 2024 and 2025. Gavran, a 23-year-old from Hamilton, Ont., is the latest player to graduate from TFC 2 to the senior side. He has joined the team at an interesting time as both starter Sean Johnson and third-stringer Greg Ranjitsingh are out with long-term injuries. It'll be interesting to see if Gavran, a second-round draft pick (31st overall) by Toronto in 2022, will get any playing time down the season stretch. I recently chatted one-on-one with Gavran to talk about that and much more. Look for my feature article in the coming days. (NOTE: This story was supposed to be published last Friday but was delayed due to scheduling issues).
Other stories that will be published later this week include:
My weekly TFC "random thoughts" column.
Two feature stories on new TFC coach John Herdman.
The latest instalment in our "MLS rules explained" series.
The TFC 2 report with James Grossi.
The reader mailbag.
And much more!
---
TFC Republic mailbag
TFC Republic will feature a regular reader mailbag column where I answer questions from subscribers about Toronto FC and Canadian soccer in general.
I'll answer the best questions submitted to me by TFC Republic readers, so feel free to drop me an email at johnmolinaro@rogers.com. You can also reach out to me via Twitter and Facebook.
(Top photo courtesy of Lucas Kschischang/Toronto FC)
---
TFC Republic is a paid-subscription website. All of the content at TFC Republic is behind a paywall, and you need to be a subscriber to access it. It costs only $8 for a one-month subscription, or $50 for a full year (prices include 13% GST/HST). What a great deal, eh? Don't miss out, and order your TFC Republic subscription today!
TORONTO FC TICKET DISCOUNT FOR TFC REPUBLIC SUBSCRIBERS!
TFC Republic subscribers can get up to a 25% discount (including no Ticketmaster fee) on ticket prices for Toronto FC home games.
To receive the special promo code, email me at
johnmolinaro@rogers.com
(Please don't share promo code with non-TFC Republic subscribers)