Newsletter
TFC Republic Weekly: September 20-26 lookahead
Will Sebastian Giovinco re-sign with Toronto FC? A source tells TFC Republic that the Italian wants to return, but that no agreement is in place.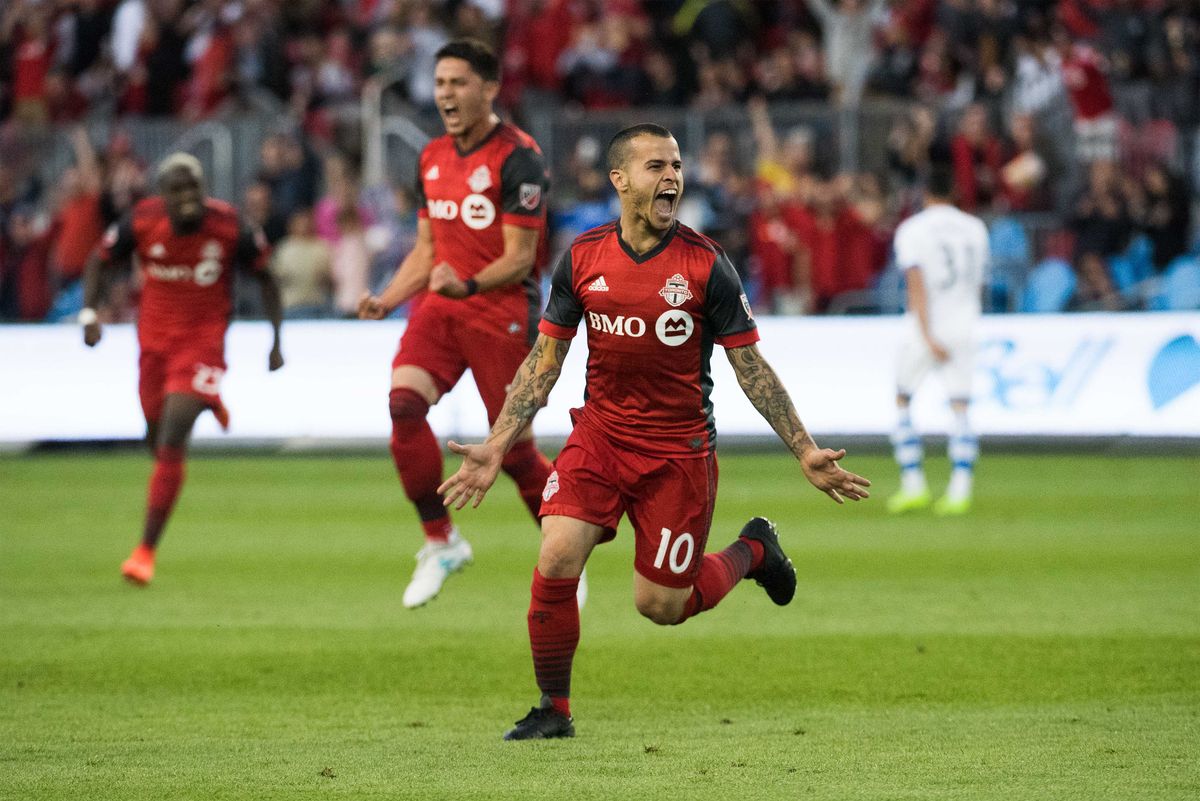 Welcome to the latest edition of TFC Republic Weekly, a free email newsletter that will land in the inbox of both paid subscribers and free members of TFC Republic every Monday.
This newsletter will look at what's in store over the next seven days for Toronto FC, and set up their schedule of games for the week.
You'll also get a glimpse of what to expect at TFC Republic in the coming days.
So, without further ado...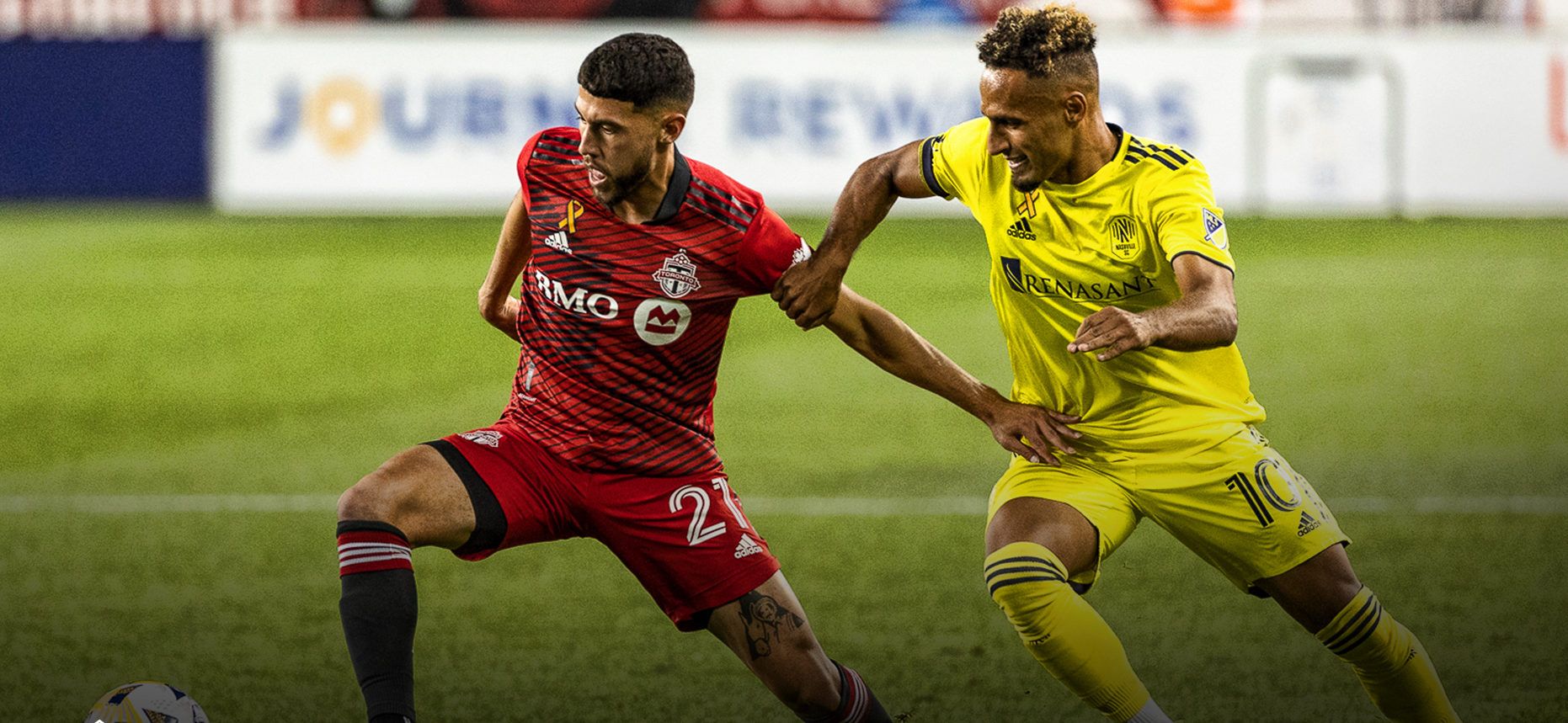 Is Giovinco coming back?
The rumour mill was spinning last week as a report in the Italian media linked Sebastian Giovinco with a return to Toronto FC. The report gained further momentum when Giovinco was spotted in a private box at BMO Field with Jozy Altidore on Saturday to watch TFC's 2-1 home win over Nashville SC.
So, what's going on? Is Giovinco coming back to Toronto?
The 34-year-old Italian forward became a free agent last month following a mutual termination of his contract with Al-Hilal, the Saudi Arabian team he was sold to by TFC back in 2019. His family has maintained a home in the Toronto area this entire time, and he recently reunited with them after leaving Al-Hilal, so we shouldn't read too much into the fact he was at the game over the weekend.
A source close to the situation told TFC Republic that Giovinco wants to come back to Toronto FC, but that he is taking a wait-and-see approach with regards to something possibly being worked out with the club. The same source said TFC is open to welcoming the Atomic Ant back into the fold and that the sides have had informal talks, but that no agreement is in place and no contract has been signed - it's not at that stage yet.
A few things to keep in mind as this story develops. The MLS roster free date was Sept. 15, which means clubs can't add any more players for the remainder of the season and that team rosters are locked in until Dec. 12 (the day after MLS Cup). So, if Giovinco was to sign with Toronto, the earliest he could come back would be in January, the same month he turns 35.
Although Giovinco is a free agent, he simply can't re-sign with Toronto FC, as he would first have to go through the MLS allocation process, a league mechanism used to determine which team has first priority to acquire a player on it's official Allocation Ranking List. The list is made up mostly of U.S. national team members, and former MLS players returning to the league after joining a non-MLS club for an outgoing transfer fee of $500,000 or more. The latter applies to Giovinco.
Right now, TFC is 17th in the Allocation Ranking Order, which means 16 teams are theoretically ahead of them to have a shot at signing Giovinco. Austin FC has the No. 1 spot, so in order to get to the top of the ranking and be in a position to sign Giovinco, Toronto would first have to make a trade with Austin.
There's also the added complication of Toronto already having three Designated Players in Jozy Altidore, Alejandro Pozuelo and Yeferson Soteldo. If Giovinco wants a DP deal and the type of money associated with it, then TFC would have to get rid of one of its DPs, as they're not in a position to buy down any of those three players. Of course, there is the option to sign Giovinco to a TAM deal, but that would mean he'd be earning a lot less compared to his previous contract with the Reds.
As mentioned before, no deal is in place, and that even with interest from both sides, any talk of something getting done is pure speculation at this moment. In the meantime, seeing as Giovinco is back in town with his family, don't be surprised if he begins training with TFC to keep in shape and maintain his fitness.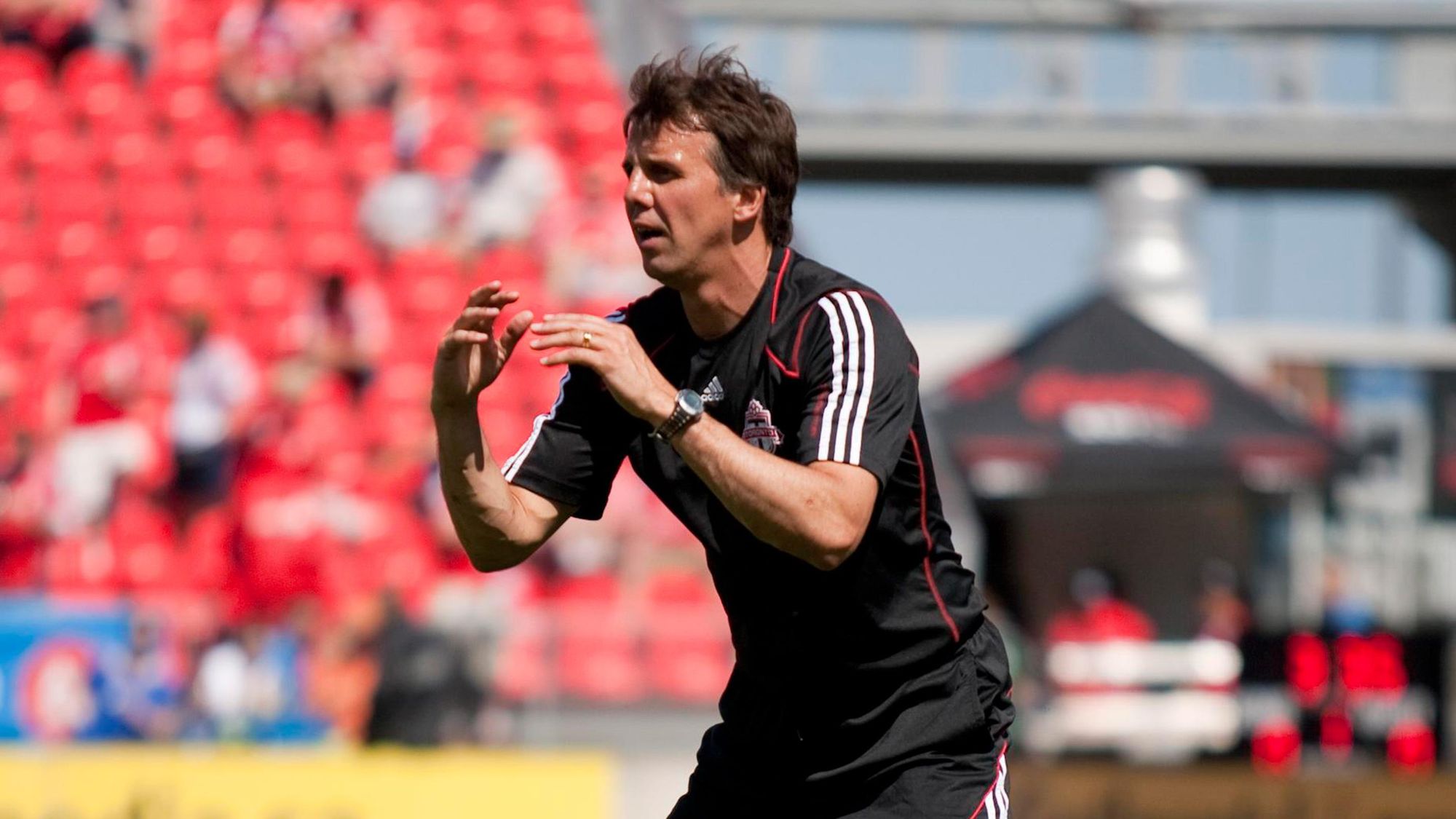 TFC vs. York United on Wednesday
Fresh off its 2-1 home win over Nashville SC on the weekend, Toronto FC kicks off its 2021 Canadian Championship campaign on Wednesday when it hosts York United FC in the quarter-finals.
This contest will be the first time that TFC has ever played a team from the Canadian Premier League, and even though the Reds compete in a division with a higher standard of play, and blow away their opponents in terms of quality and depth when you compare their rosters, they can't take York for granted.
York (6-5-8) currently sits fourth in the CPL standings, 10 points behind leaders Pacific FC, and is coming off a 0-0 draw at home to HFX Wanderers FC over the weekend. Overall, York is unbeaten in five games (with two wins). York advanced to the Canadian Champions quarter-finals with a 5-0 win over Master's Futbol Academy of League1 Ontario last month.
York is coached by Jimmy Brennan, who was Toronto FC's first ever signing in September, 2006 and served as the club's captain for three seasons until his retirement in 2010. In total, Brennan made 84 appearances and scored four goals for TFC before hanging up his cleats. After he retired, he had a spell as the club's assistant GM and later was an assistant coach.
Either Toronto or York will advance to the final four where they'll meet the winner of the Cavalry FC vs. Pacific FC quarterfinal, which also goes on Wednesday.
This year's Canadian Championship winner will earn a berth in the 2022 Concacaf Champions League.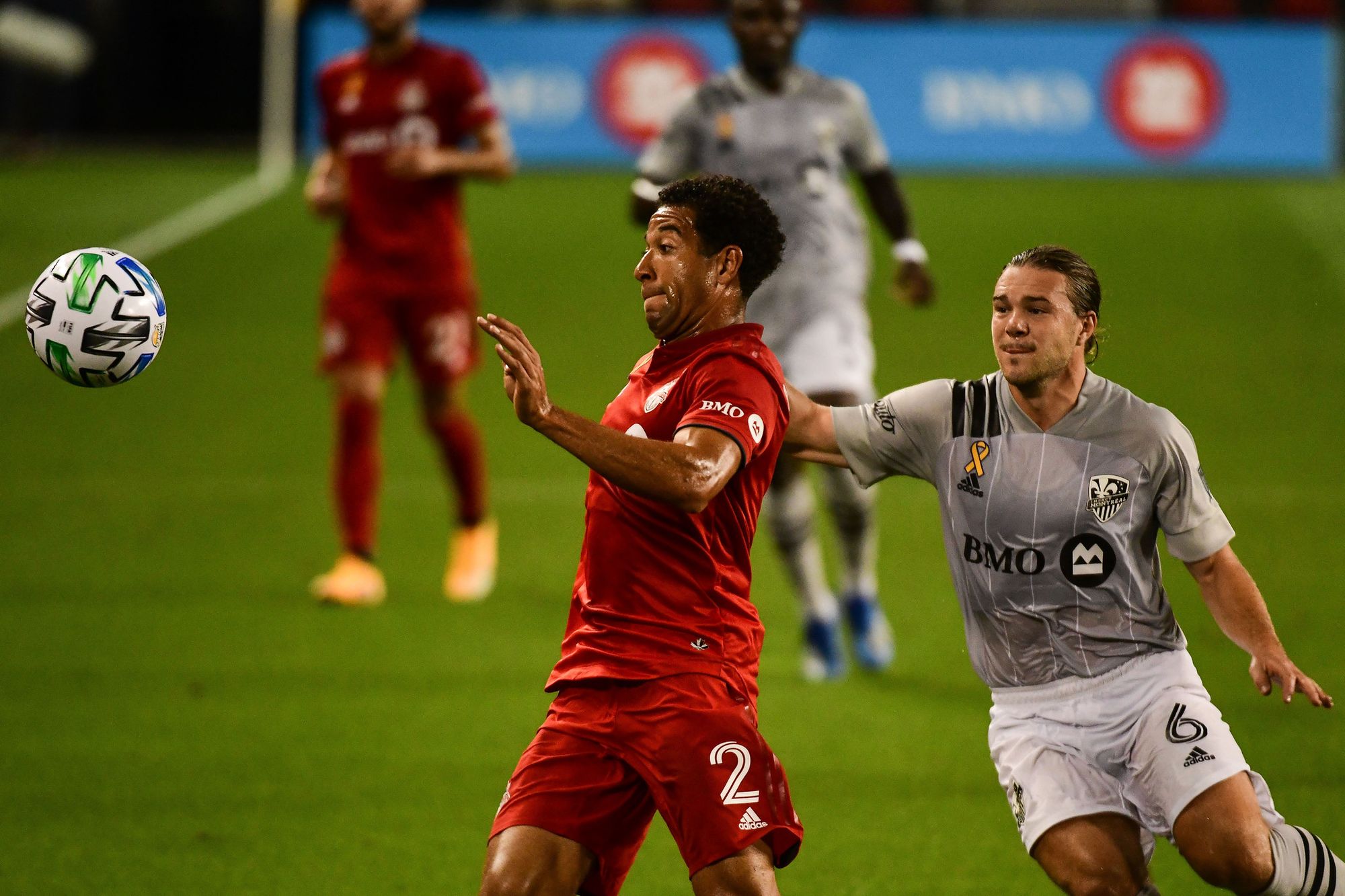 TFC vs. Colorado Rapids on Saturday
With a 12-4-8 record, the Colorado Rapids sit third in the Western Conference, just two points behind leaders Sporting Kansas City, and are fourth in the Supporters' Shield standings.
Colorado is coming off a 1-1 draw at home against the Vancouver Whitecaps, its third stalemate in a row, and is unbeaten in 10 straight matches (with five wins) dating back to their last loss on July 24.
Coached by former Toronto assistant Robin Fraser, the Rapids also feature former TFC players Drew Moor, Steven Beitashour, Collen Warner and Clint Irwin, as well as Canadian international Mark-Anthony Kaye, who recently joined the team via a blockbuster trade deal with LAFC.
Colombian forward Michael Barrios leads the Rapids in scoring with seven goals, while captain Jack Price is the team's chief playmaker with nine assists.
Although the two teams have met during the past two pre-seasons, they haven't squared off in regular season play since Sept. 15, 2019. The Reds extended their unbeaten run to seven games on that day with a 3-2 win courtesy of goals from Tsubasa Endoh, Alejandro Pozuelo and Jonathan Osorio.
Toronto leads the all-time series against Colorado with nine wins and two draws in 18 meetings.
Saturday will be the only meeting of this season between the two clubs.
---
---
Stories to look out for at TFC Republic
It's been an interesting 2021 season for Jordan Perruzza.
Perruzza, a 20-year-old from Toronto, was added to TFC's senior team roster in January after cutting his teeth with TFC 2 and the youth academy. The young forward made his MLS debut in the Reds' season opener against CF Montreal, but was then sent out on loan to San Antonio FC of the USL Championship (his second loan spell with the club) before being recalled later in the year. He was then sent down to spend some time with TFC 2.
The former Canadian under-20 team member has had to patiently bide his time, waiting to get his chance to play under both Chris Armas and Javier Perez, but it hasn't come quite yet.
I'll be speaking to Perruzza sometime this week for a feature story on him.
Other stories that will be published later this week include:
In-depth pre- and post-game coverage of Toronto's match vs. York United FC on Wednesday.
In-depth pre- and post-game coverage of Toronto's match vs. the Colorado Rapids on Saturday.
A feature story on York United coach (and former TFC captain) Jim Brennan.
My column on the current state of affairs at TFC.
Another edition of the TFC Mailbag.
The sixth part of a special video blog series looking back at every TFC coach. This week, my memories of Aron Winter.
A special video blog on Justin Morrow, looking back at his time with TFC and discussing his legacy.
---
TFC Republic mailbag
TFC Republic will feature a regular reader mailbag column where I answer questions from subscribers about Toronto FC and Canadian soccer in general.
I'll answer the best questions submitted to me by TFC Republic readers, so feel free to drop me an email at johnmolinaro@rogers.com. You can also reach out to me via Twitter and Facebook.
NOTE: For readers who have signed up for this free weekly newsletter but haven't yet subscribed to TFC Republic, just a reminder you have to purchase a subscription in order to read all of the great content behind the paywall. TFC Republic has very reasonable rates at $8 a month and $50 a year - just click on the subscribe button on the home page.
(Top photo courtesy of torontofc.ca)
---
The TFC Republic newsletter comes out every Monday, and will be emailed to both paid and free members. All other content at TFC Republic is behind the paywall, and you'll need to be a subscriber to access it. It costs only $8 for a one-month subscription, or $50 for a full year (prices include 13% GST/HST). What a great deal, eh?  Don't miss out, and order your TFC Republic subscription today!