Newsletter
TFC Republic Weekly: September 13-19 lookahead
It's a busy week for Toronto FC, with two home games against Miami and Nashville, while Alejandro Pozuelo remains sidelined due to injury.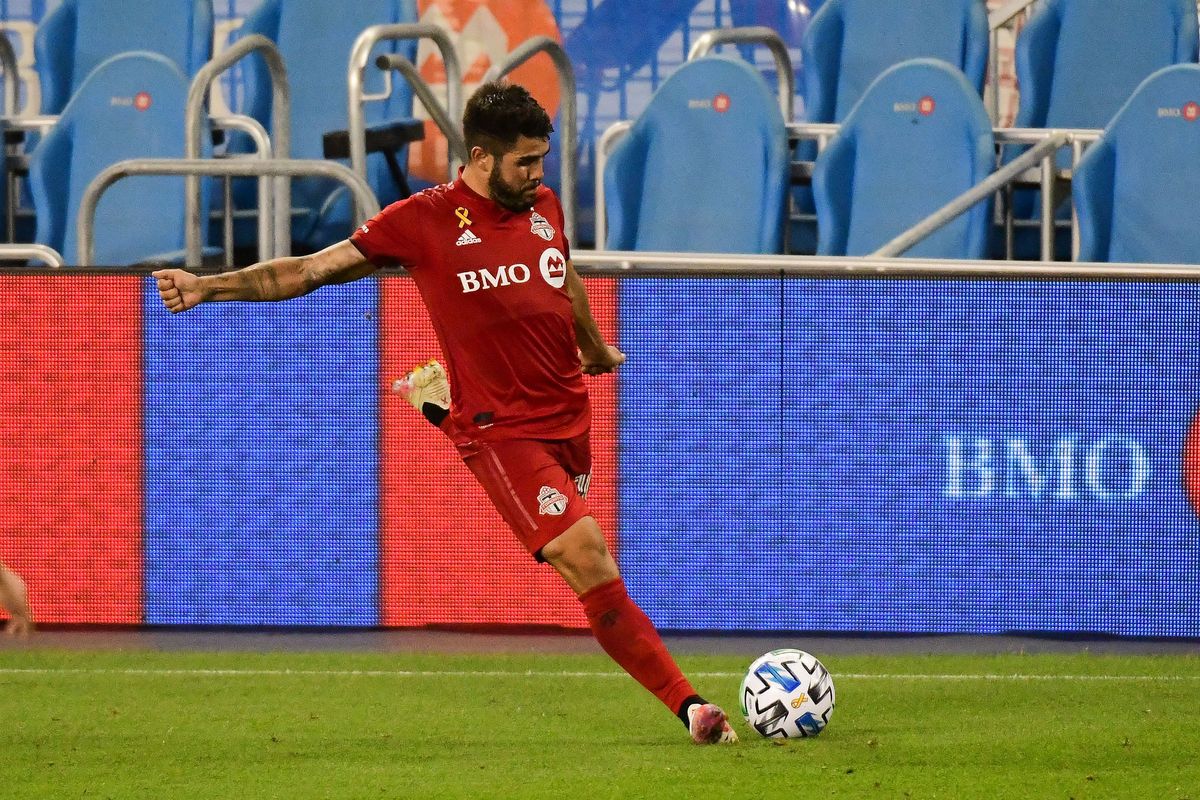 Welcome to the latest edition of TFC Republic Weekly, a free email newsletter that will land in the inbox of both paid subscribers and free members of TFC Republic every Monday.
This newsletter will look at what's in store over the next seven days for Toronto FC, and set up their schedule of games for the week.
You'll also get a glimpse of what to expect at TFC Republic in the coming days.
So, without further ado...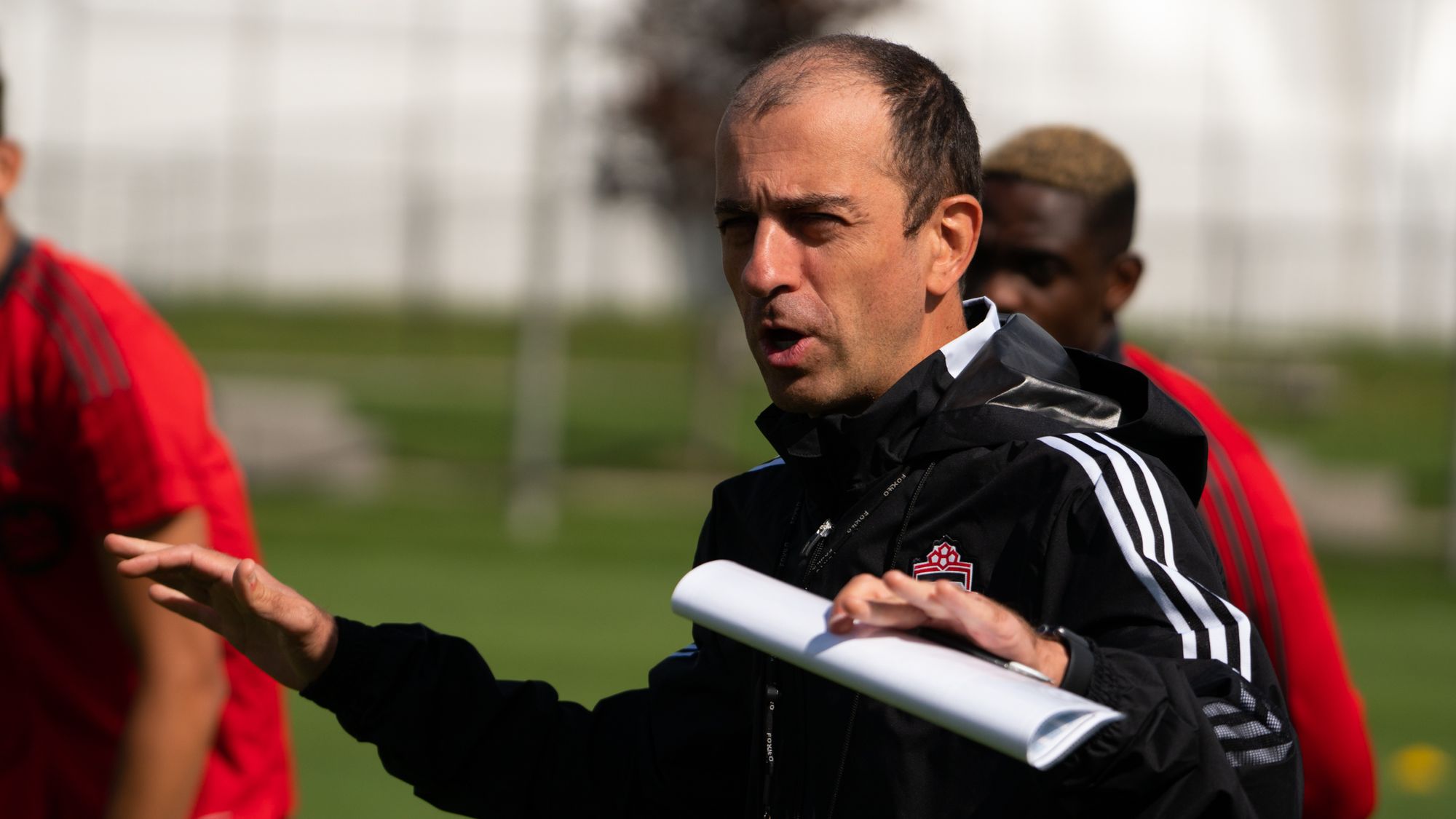 Pozuelo out injured
Toronto FC is coming off a 2-0 road defeat to FC Cincinnati on Saturday, the Reds' fifth loss in a row and a result that extended their winless streak to eight games.
TFC was returning from a lengthy layover due to the international break, and the hope was that the time off would give them a chance to start over fresh as the season enters the home stretch.
But Designated Player Alejandro Pozuelo, last season's league MVP, picked up a lower-body injury in training late last week and didn't travel with the team to Ohio. His absence was felt by a TFC side that struggled to create much in the final third of the pitch against Cincinnati, who entered the game riding a 12-match winless streak.
"We've been preparing for two weeks for this game. We have Alejandro planning to start, and Alejandro, the news comes Thursday night that he has something -- he cannot play and he cannot participate in this game and we have to change the plan. Obviously everybody has to be ready but it affects mentally the team, especially in the situation where we are right now. So between that, players coming from international break, I think it's a little bit difficult to get all the parts ready for the game," Toronto coach Javier Perez said in the post-match press conference.
Pozuelo is listed as out and unavailable for Tuesday's home game against Miami, which deals another cruel blow to Toronto as it tries to end its dire run of poor results.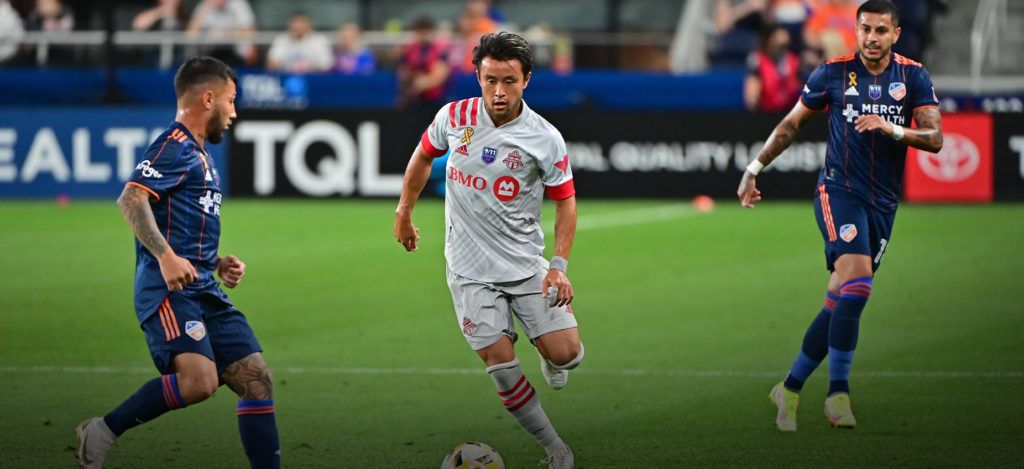 TFC vs. Inter Miami FC on Tuesday
With an 8-9-5 record, Inter Miami sits in ninth place in the Eastern Conference, just two points and two spots behind CF Montreal who hold down the seventh and final playoff berth in the East.
Miami has won two in a row, including a 1-0 decision over the Columbus Crew on Saturday, and is unbeaten in five with just one loss in its last 10 outings.
One of Miami's wins during its five-game undefeated streak was a convincing 3-1 home win over TFC on Aug. 21, one of the Reds' worst performances of this dismal season. The hosts took a 2-0 lead into the break, and then added a third in the 48th minute to send Toronto to its third straight loss and extend its winless streak to six games.
Toronto won its only other contest against Miami via a 2-1 decision in Hartford on Nov. 1, 2020. Goals by Ayo Akinola and Alejandro Pozuelo (an 84th minute penalty) cancelled out a strike by Miami's Blaise Matuidi.
These teams will meet for the third and final time this season on Oct. 20 at DRV PNK Stadium in Fort Lauderdale.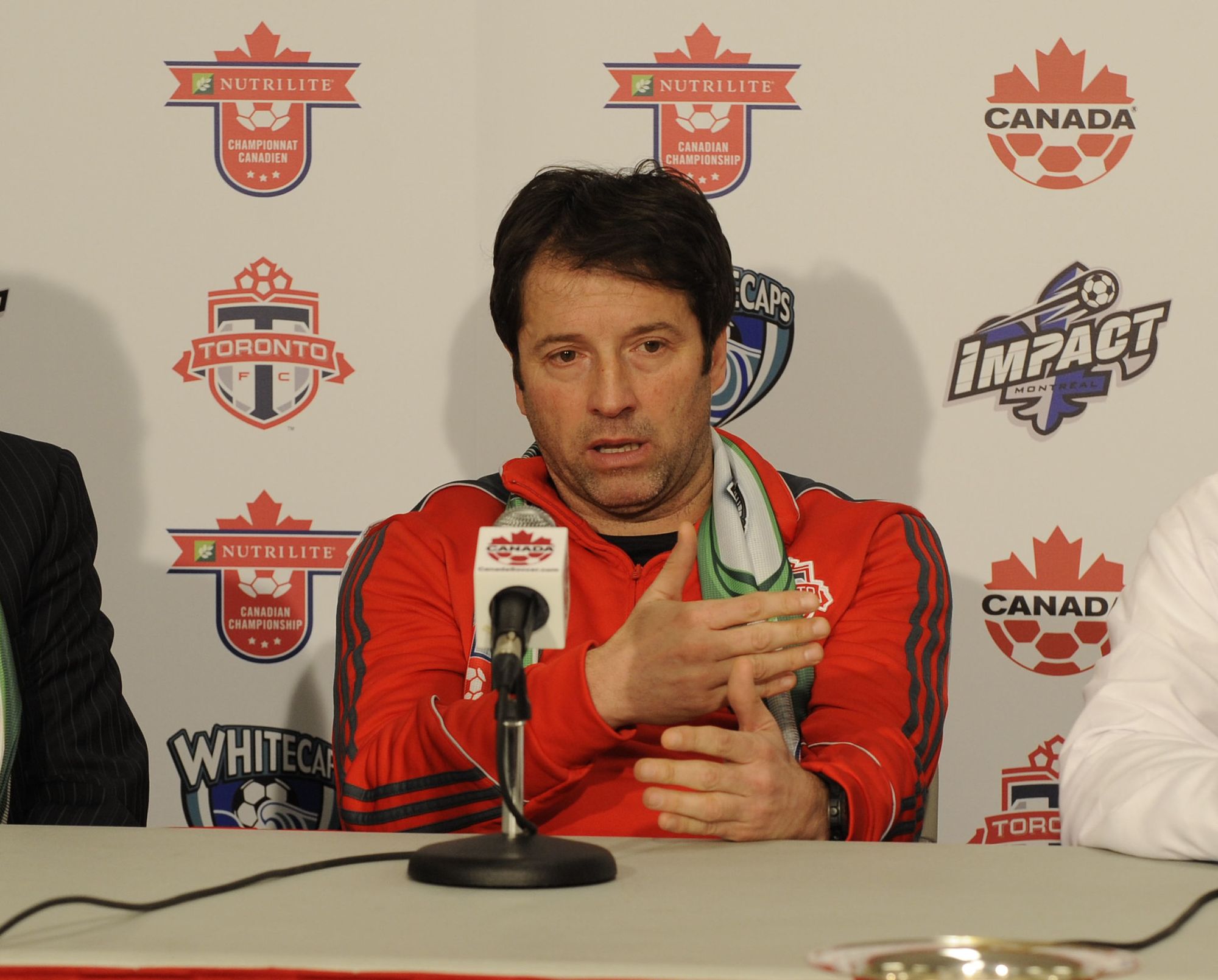 TFC vs. Nashville SC on Saturday
Nashville (10-12-11) sits second in the East, and posted a 1-0 road win over CF Montreal on the weekend.
Nashville has won three in a row and is unbeaten and five, and has suffered just one loss in its last 15 games dating back to a 3-2 home win over TFC on June 23. That game in June marked the first time the clubs had ever met in regular season history, with the Tennessee-based club earning a 3-2 win. Jonathan Osorio and Patrick Mullins scored in a losing cause for the Reds.
The teams played to a 1-1 draw at BMO Field on Aug. 1 in their last meeting, as defender Omar Gonzalez scored for the first time in two seasons to help the Reds extend their unbeaten run to five games.
Previously, the teams faced off in last year's playoffs when Nashville knocked Toronto out of the first round via a 1-0 road win.
Saturday's game at BMO Field is the final meeting between the clubs this season.
---
---
Stories to look out for at TFC Republic
Michael Bradley is used to starting and playing a full 90 minutes since he first came to Toronto FC in 2014.
In recent weeks coach Javier Perez hasn't been shy about subbing off Bradley and not even starting him in games, explaining that it was important to give the veteran midfielder some time off, especially during a stretch of the season when games were piling up.
But it also gave TFC a glimpse of what the future will look like when Bradley either decides to move on or hang up his cleats. It also sent a message to the rest of the team that no matter how important you are, you're not guaranteed playing time.
I'll have a column on how sitting Bradley more often is a good thing for TFC.
Other stories that will be published later this week include:
In-depth pre- and post-game coverage of Toronto's matches vs. Inter Miami and Nashville SC.
My column on the current state of affairs at TFC.
Another edition of the TFC Republic mailbag.
The fifth part of a special video blog series looking back at every TFC coach. This week, my memories of Nick Dasovic
---
TFC Republic mailbag
TFC Republic will feature a regular reader mailbag column where I answer questions from subscribers about Toronto FC and Canadian soccer in general.
I'll answer the best questions submitted to me by TFC Republic readers, so feel free to drop me an email at johnmolinaro@rogers.com. You can also reach out to me via Twitter and Facebook.
NOTE: For readers who have signed up for this free weekly newsletter but haven't yet subscribed to TFC Republic, just a reminder you have to purchase a subscription in order to read all of the great content behind the paywall. TFC Republic has very reasonable rates at $8 a month and $50 a year - just click on the subscribe button on the home page.
(Top photo courtesy of torontofc.ca)
---
The TFC Republic newsletter comes out every Monday, and will be emailed to both paid and free members. All other content at TFC Republic is behind the paywall, and you'll need to be a subscriber to access it. It costs only $8 for a one-month subscription, or $50 for a full year (prices include 13% GST/HST). What a great deal, eh?  Don't miss out, and order your TFC Republic subscription today!