Newsletter
TFC Republic Weekly: December 19-25 lookahead
After a quiet off-season, Toronto FC recently made a pair of important signings, and more moves are expected in the coming weeks.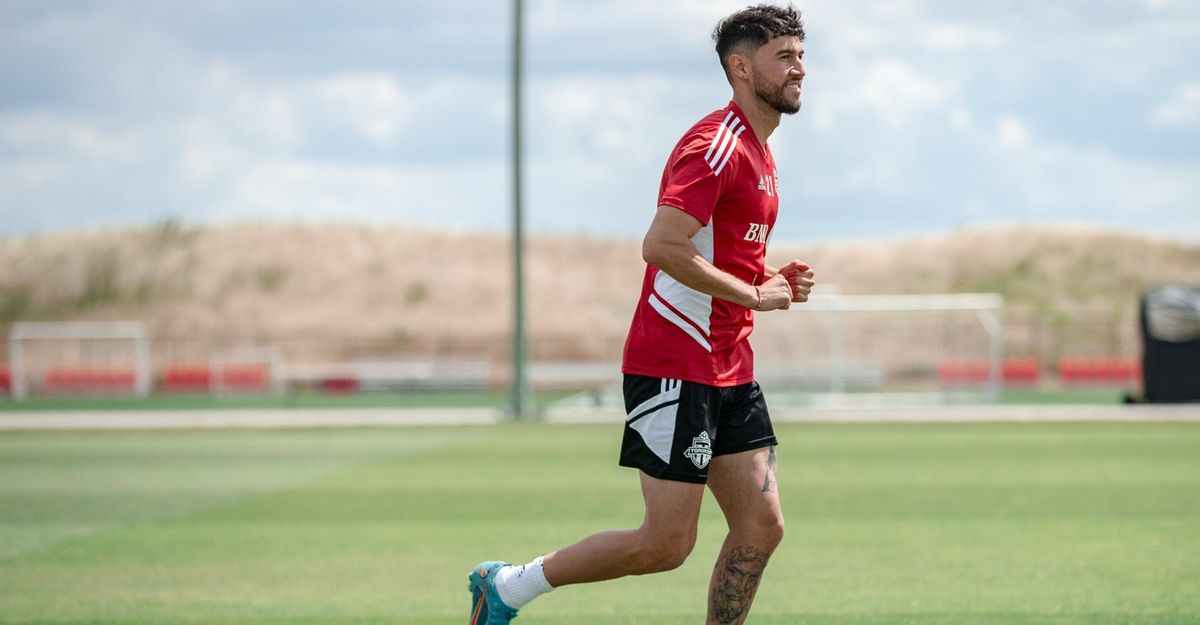 Welcome to the latest edition of TFC Republic Weekly, a free email newsletter that will land in the inbox of both paid subscribers and free members of TFC Republic every Monday.
This newsletter will look at what's in store over the next seven days for Toronto FC, and set up their schedule of games for the week.
You'll also get a glimpse of what to expect at TFC Republic in the coming days.
So, without further ado...
Toronto FC starting to make some moves
After a very quiet off-season, Toronto FC recently announced a pair of important signings, and more are expected in the coming weeks before it kicks off its pre-season training camp in January.
Last Monday, Toronto re-signed midfielder Jonathan Osorio to a three-year contract, with an option for 2026, using Targeted Allocation Money (TAM). Then on Friday, the club revealed it had signed Víctor Vázquez through 2023, with an option for 2024, after selecting him in the second stage of last month's MLS re-entry draft.
Osorio, 30, was out of contract at the end of this year and was eligible for free agency. He earned $1.026 million US in 2022 and previously stated he was keeping his options open and was considering a move abroad. But in the end, he decided to re-sign with his hometown club. This is a hugely important signing for a TFC side that is coming off a second straight year in which they didn't qualify for the playoffs, and that have a number of key positions to fill this off-season. Had Osorio left, it would've been a big blow for Toronto, leaving it with another big gaping roster hole to fill.
Vázquez spent the past two seasons with LA Galaxy, where he scored five goals and tallied 11 assists over 55 regular season and playoff games. The fact that he turns 36 in January and that the club re-signed Osorio suggests the Spaniard will be a depth option and will likely be fighting youngster Jayden Nelson to become the first choice off the bench.
Toronto FC defender Chris Mavinga recently caused a stir on social media about his future at the club. A post on Mavinga's Instagram account last Friday featured a picture of some movers putting things into the back of a moving truck with the words "Now wait and see..." imposed over the image. Mavinga also changed the location tag on his Twitter feed from Toronto to Paris, France.
This led to widespread speculation that Mavinga had parted company with the Reds after six seasons. He's out of contract after Toronto decided not to pick up its option at the end of the 2022 MLS season. But Mavinga told TFC Republic on Saturday that he hasn't left the club and is still negotiating a new deal with Toronto FC.
The club should also be making an announcement soon about coming to terms on a deal with veteran defender Matt Hedges. A veteran of 11 MLS campaigns (all with FC Dallas), Hedges, a 32-year-old from Rochester, NY, was a first-round pick (11th overall) out of the University of North Carolina at the 2012 MLS SuperDraft. Since then, he's been a fixture in Dallas' lineup by making 325 regular season and playoff appearances (311 as a starter). He was voted the league's defender of the year in 2016 and was twice named to the MLS Best XI (in 2015 and 2016).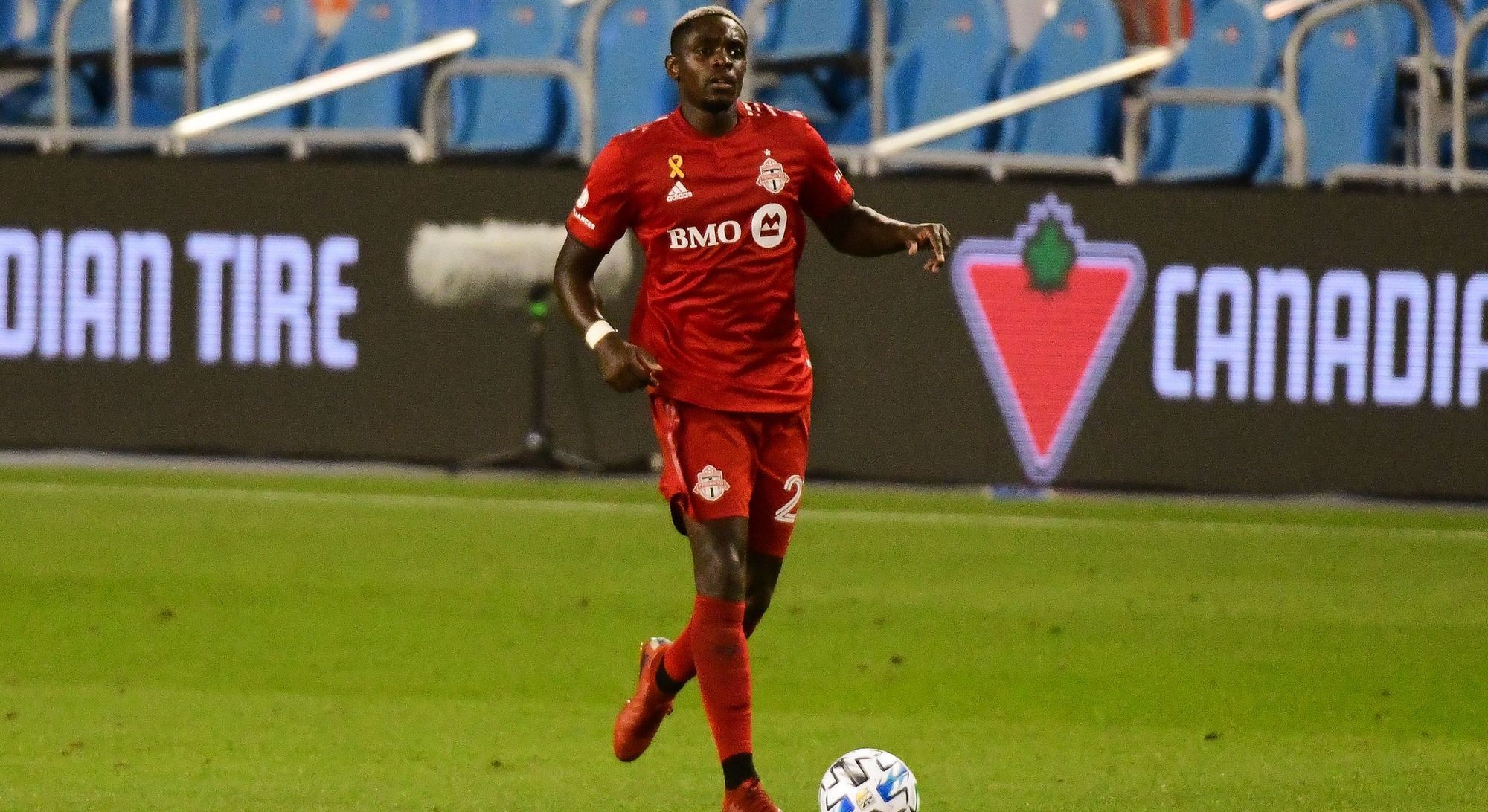 Off-season plans shaping up for TFC
Two weeks ago, TFC announced they'll be competing in the 2023 Coachella Valley Invitational tournament as part of its pre-season preparations for next year's MLS campaign. The 12-team competition runs from Jan. 29 to Feb.18, 2023 at the Empire Polo Club in Indio, California.
Here is TFC's schedule for the tournament:
Wednesday, Feb. 8 – Toronto FC vs. Vancouver Whitecaps FC (4:00 p.m. ET)
Saturday, Feb. 11 – Toronto FC vs. LAFC (2:00 p.m. ET)
Wednesday, Feb. 15 – Toronto FC vs. Portland Timbers (5:00 p.m. ET)
Last Thursday, the club unveiled the rest of its plans for pre-season training camp. Players will officially report to the BMO Training Ground on Jan. 6 for medicals. The team will then travel on Jan. 8 to San Diego where they will train through Jan. 27.
The team will return to Toronto before heading back to California on Feb. 2 to continue training camp. After its three matches at the 2023 Coachella Valley Invitational, the Reds will play one final pre-season game against the LA Galaxy on Feb. 18 at Dignity Health Sports Park.
This Tuesday, MLS will reveal its full schedule for the 2023 season, with all 29 teams finding out their fixture lists. However, what we already know is that the new campaign will kick off on Feb. 25, with each team playing 34 regular season matches.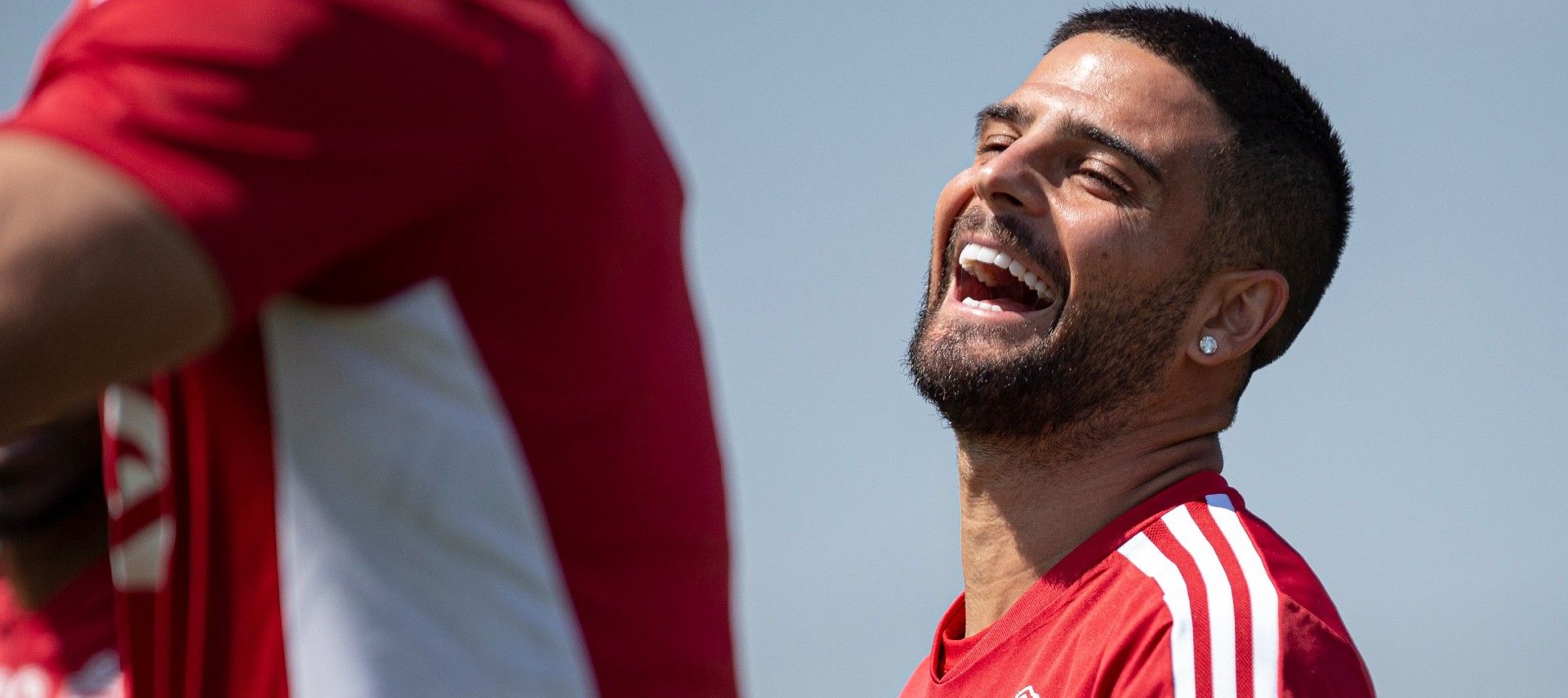 A bit of housekeeping news at TFC Republic
The MLS SuperDraft will be conducted on Wednesday, Dec. 21 which is the last major date of the off-season for 2022.
We'll have pre- and post-Draft coverage starting today. Then on Dec. 22, TFC Republic will be going on hiatus over the holidays until mid-January.
What that means is the site will be in shutdown mode as I take a much-needed vacation over Christmas and into the New Year. So, I won't be writing any stories, doing any video blogs or sending out the weekly newsletter. I'm completely shutting things down so I can take a break and enjoy time with my family and friends. I'll send out a proper notice with more details on Thursday morning.
Even though the website will be on hiatus, I will still be checking my email on a regular basis. So, if subscribers need to get a hold of me for any reason, please don't hesitate to drop me a line. You can reach me via email at johnmolinaro@rogers.com. You can also contact me via Twitter or Facebook.
And, of course, should any major Toronto FC news break, I will end my vacation early in order to provide the type of in-depth coverage you have come to expect from TFC Republic.
---
---
Stories to look out for at TFC Republic
The MLS SuperDraft takes place on Wednesday at 5:00 p.m. ET. Toronto doesn't have a first-round pick in this year's draft - they traded it to the Colorado Rapids as part of the Mark-Anthony Kaye swap - but it still has its second- and third-round picks, and teams have been known in the past to find some true gems during the final rounds. TFC Republic's pre- and post-Draft coverage will start to roll out today.
Other stories that will be published later this week include:
We'll have an analysis feature if the Matt Hedges signing is announced.
A video blog on the release of Toronto FC's 2023 season schedule.
TFC Republic names its Toronto FC player of the year for 2022.
The latest instalment of our Toronto FC Flashback series.
Another edition of reader mailbag!
And more!
---
TFC Republic mailbag
TFC Republic will feature a regular reader mailbag column where I answer questions from subscribers about Toronto FC and Canadian soccer in general.
I'll answer the best questions submitted to me by TFC Republic readers, so feel free to drop me an email at johnmolinaro@rogers.com. You can also reach out to me via Twitter and Facebook.
(Top photo courtesy of torontofc.ca)
---
TFC Republic is a paid-subscription website. All of the content at TFC Republic is behind a paywall, and you need to be a subscriber to access it. It costs only $8 for a one-month subscription, or $50 for a full year (prices include 13% GST/HST). What a great deal, eh?  Don't miss out, and order your TFC Republic subscription today! (Note: All subscriptions are non-refundable once they are renewed.)