Newsletter
TFC Republic Weekly: September 26-October 2 lookahead
Toronto FC welcomes Alejandro Pozuelo and Inter Miami to town for its final home game of the regular season this week.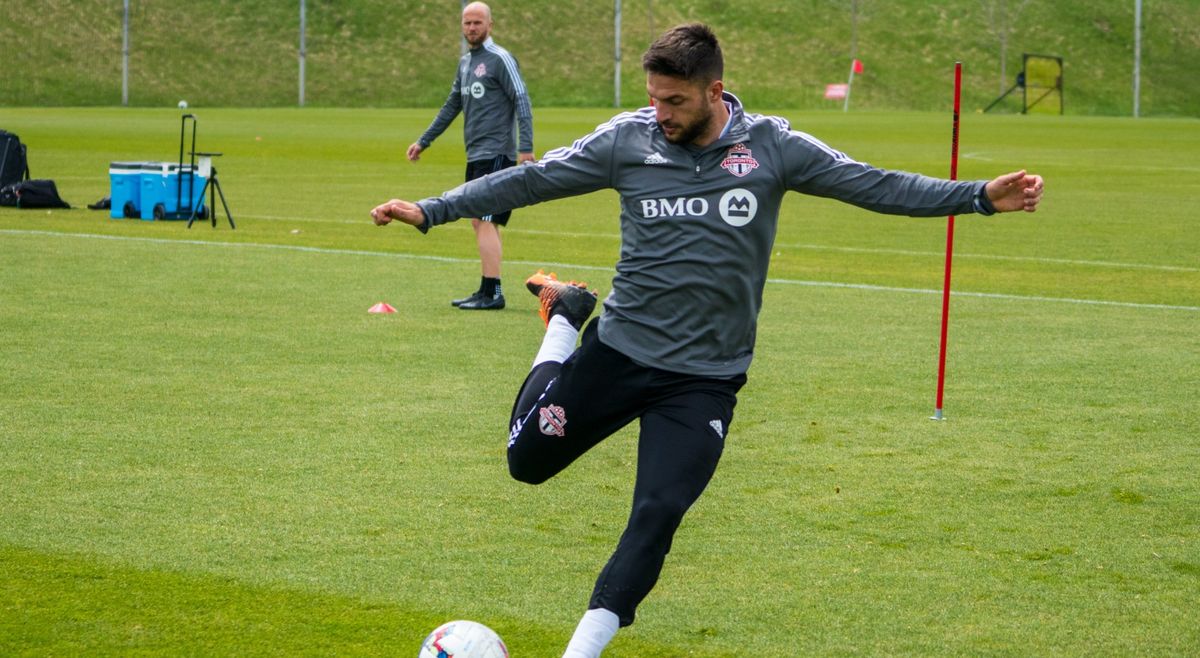 Welcome to the latest edition of TFC Republic Weekly, a free email newsletter that will land in the inbox of both paid subscribers and free members of TFC Republic every Monday.
This newsletter will look at what's in store over the next seven days for Toronto FC, and set up their schedule of games for the week.
You'll also get a glimpse of what to expect at TFC Republic in the coming days.
So, without further ado...
Toronto FC returns from international break
After a short period of time off due to the international break, Toronto FC will be back in action this week to play the first of its two remaining games of the MLS regular season.
TFC has been idle since suffering a 4-0 road loss to Orlando City on Sept. 17, a result that officially eliminated them from playoff contention. The last time the Reds failed to qualify for the playoffs in back-to-back years was in 2013 and 2014.
After impressively taking 14 out of 21 points over the summer, Toronto saw its meagre playoff hopes fizzle out as it drew at home to the LA Galaxy on Aug. 31 and then suffered three straight losses, conceding 14 goals along the way. With 61 goals against this season, the Reds have the third-worst defence in MLS. TFC coughed up 66 goals during the 2021 campaign.
One thing to watch for over the last two matches of the campaign will be the status of Jonathan Osorio.
Prior to the Orlando game, Osorio revealed he had been dealing with a "neurological dysfunction'' for two months. The problems started when he took an elbow to the head from Xherdan Shaqiri in a July 13 road game against the Chicago Fire. As a result, the left side of his head resulted in his jaw not being aligned properly, which led to the neurological issues.
The veteran midfielder came off the bench in the 72nd minute against Orlando after missing the Reds' previous four games. But Osorio didn't join the Canadian men's team for its September camp, and he wasn't involved in TFC's training session last Friday.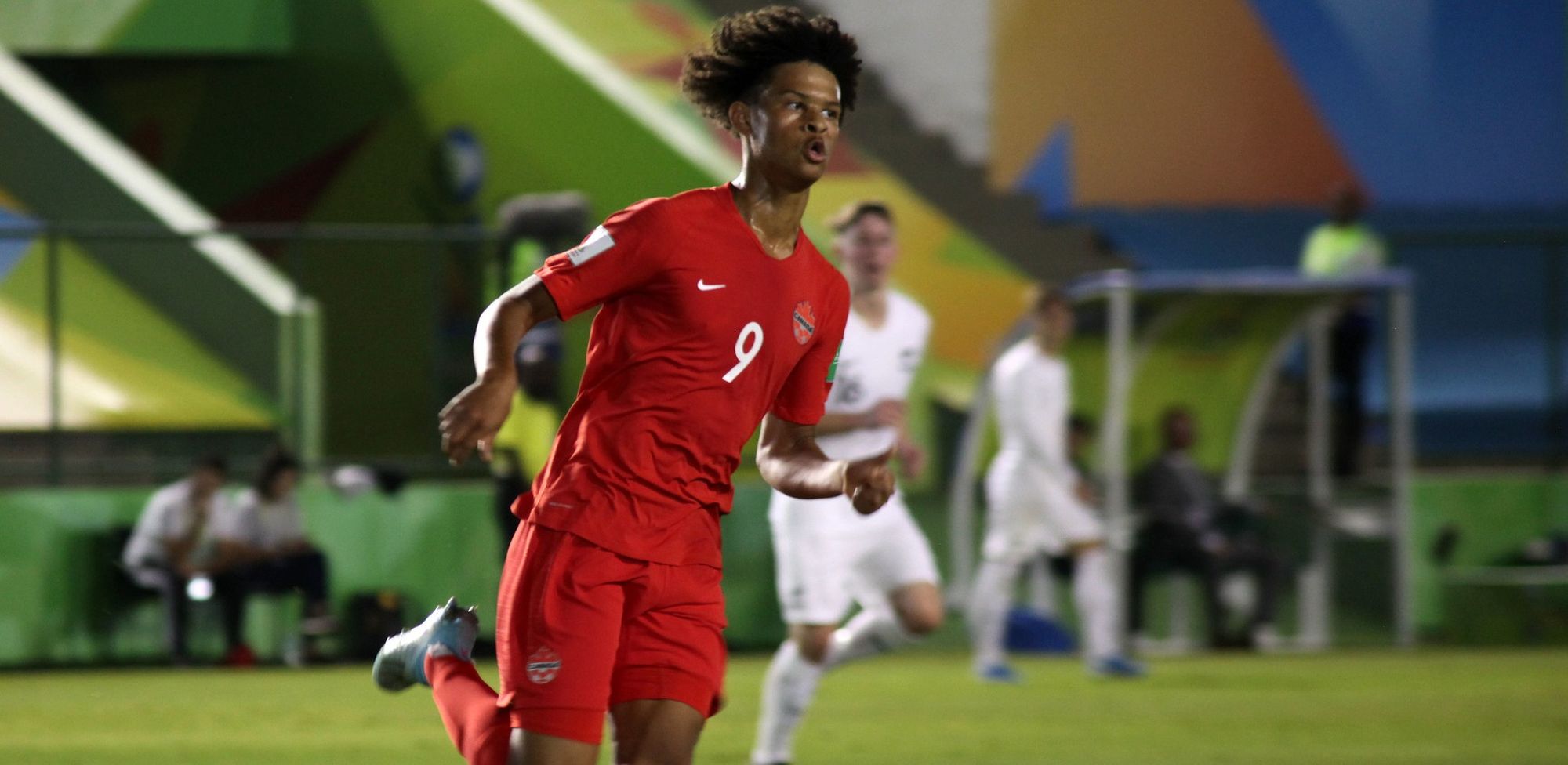 CanMNT vs. Uruguay on Tuesday
The Canadian men's team continues its European sojourn during this international window when it takes on Uruguay in Bratislava, Slovakia on Tuesday (noon ET) in a friendly.
Canada is coming off a 2-0 victory over Qatar on Friday in Vienna, with Clye Larin and Jonathan David scoring for the Reds.
Qatar is No. 48 in the current FIFA world rankings, just five spots below Canada. But the gap between the two nations seemed much larger based on how the game played out. Canada barely broke out of first gear, comfortably dictating proceedings against the Qataris in this important World Cup tune-up match.
The Canadians should have a more difficult time of it when they face Uruguay (ranked No. 13 in the world) in Bratislava.
"That will be a tough test. But this is the stuff we dream of. We've been playing Concacaf opponents for four years. All the players have been dreaming all their international career [of] playing teams of the stature of Uruguay, Brazil, Argentina. This is the stuff we've been waiting for," coach John Herdman said after the Qatar win
"For us it's a cup final playing against Uruguay, similar to playing against a Belgium or a Croatia [two of Canada's opponents at the World Cup]. So, there's an excitement there. But again we have to temper that with the reality of the quality that they have and then we've got to put in the work in these next three days."
Canada has played Uruguay once before, dropping a 3-1 decision in Miami in February 1986.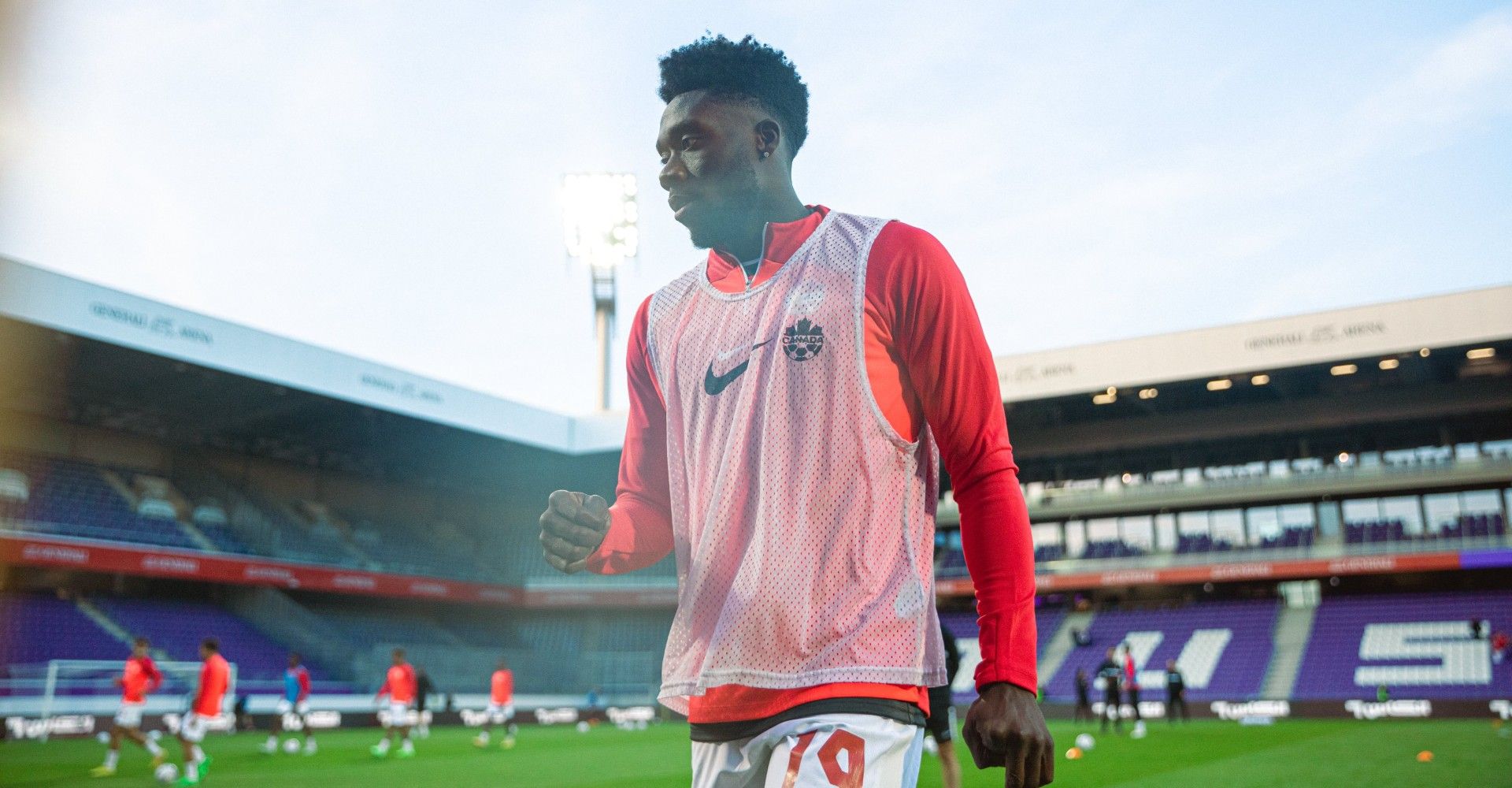 TFC vs. Inter Miami on Friday
Toronto hosts Inter Miami on Friday (7:30 p.m. ET) in its final home game of the regular season.
This will be the first meeting between the clubs since Miami earned a 2-1 home win on Aug. 20. That loss snapped the Reds' season-high five-game unbeaten run. Toronto twice shot itself in the foot by coughing up a pair of soft goals that were totally preventable.
"We gave up two very bad goals. So, we had to really chase the game and put so much into it. ... But not sharp enough in some of those other moments, and you put a lot of energy out trying to [twice] get back into the game," coach Bob Bradley told reporters after the game.
Inter Miami (12-13-6) currently sits seventh in the Eastern Conference, holding down the final playoff berth in the East.  After losing three straight, Miami has won back-to-back games to move into a playoff position. But the Columbus Crew are tied on points with Miami and Atlanta United is only two points back, so Friday's game at BMO Field could help seal the Florida club's playoff fate.
Friday's match marks Alejandro Pozuelo's return to BMO Field since the Reds traded him to Miami in July.
Miami leads the all-time series against Toronto with four wins and a loss.
TFC 2 vs. Columbus Crew 2 on Sunday
Playoff soccer returned to BMO Field this past weekend for the first time in almost three years, as Toronto FC II earned a scrappy 1-0 win over Philadelphia Union II in the Eastern Conference semifinals of the MLS NEXT Pro playoffs.
Newly-signed Toronto FC forward Hugo Mbongue scored the lone goal, while Jordan Perruzza collected an assist in TFC 2's post-season debut. Toronto FC defeated D.C. United 5-1 in extra time in the first round of the 2019 MLS playoffs. That was the last soccer playoff match staged at BMO Field
"It was amazing to have a playoff game back at BMO. It's been a while, so it's exciting. It was really exciting tonight," Perruzza said after the win.
In Saturday's other playoff game, Columbus Crew II earned a 4-1 home win over Rochester New York FC. TFC 2 will play away to Columbus on Sunday in the Eastern Conference final, with the winner advancing to the MLS NEXT Pro Cup on Oct. 8.
It was an impressive win by TFC 2 against Philly, but Columbus will be a much tougher test. Crew 2 (16-3-5) finished first overall in the league standings and topped the Eastern Conference by 14 points over TFC 2 (12-9-3). Columbus went undefeated against Toronto in the regular season, posting two wins in three games.
MLS NEXT Pro is the new reserve league launched this year by Major League Soccer. TFC 2 previously competed in the USL and USL League One, but it had never previously qualified for the playoffs since its first season in 2015.
---
---
Stories to look out for at TFC Republic
Since being replaced last November as Toronto FC's head coach, Javier Perez has kept a very low profile. He has spent most of the past year studying clubs in his native Spain and re-evaluating his coaching methodology. Now he's ready to get back into the game and find another coaching job.
I recently conducted a one-on-one interview with Perez to talk to him about what he's been up to since he left TFC, his departure from the club, his thoughts on his time in Toronto, how he handled the Jozy Altidore situation when he replaced Chris Armas, his views on Bob Bradley, and much more. Look for my in-depth story to be published in the coming days.
Other stories that will be published later this week include:
Peter Galindo's weekly analytics and tactical feature focuses on the Canadian men's team's midfield ahead of the FIFA World Cup.
My weekly TFC random thoughts column.
In-depth pre- and post-game coverage of TFC's home game against Inter Miami.
In-depth pre- and post-game coverage of Canada's friendly vs. Uruguay.
In-depth pre- and post-game coverage of TFC 2's playoff games against Columbus Crew II.
I'll have a full report should the latest Canadian women's team roster be revealed this week. Canada plays Argentina and Morocco next month.
And much more!
---
TFC Republic mailbag
TFC Republic will feature a regular reader mailbag column where I answer questions from subscribers about Toronto FC and Canadian soccer in general.
I'll answer the best questions submitted to me by TFC Republic readers, so feel free to drop me an email at johnmolinaro@rogers.com. You can also reach out to me via Twitter and Facebook.
(Top photo courtesy of torontofc.ca)
---
TFC Republic is a paid-subscription website. All of the content at TFC Republic is behind a paywall, and you need to be a subscriber to access it. It costs only $8 for a one-month subscription, or $50 for a full year (prices include 13% GST/HST). What a great deal, eh?  Don't miss out, and order your TFC Republic subscription today!