Newsletter
TFC Republic Weekly: August 22-28 lookahead
Toronto FC hits the road this weekend against Charlotte FC in a game that will have huge implications on its playoff hopes.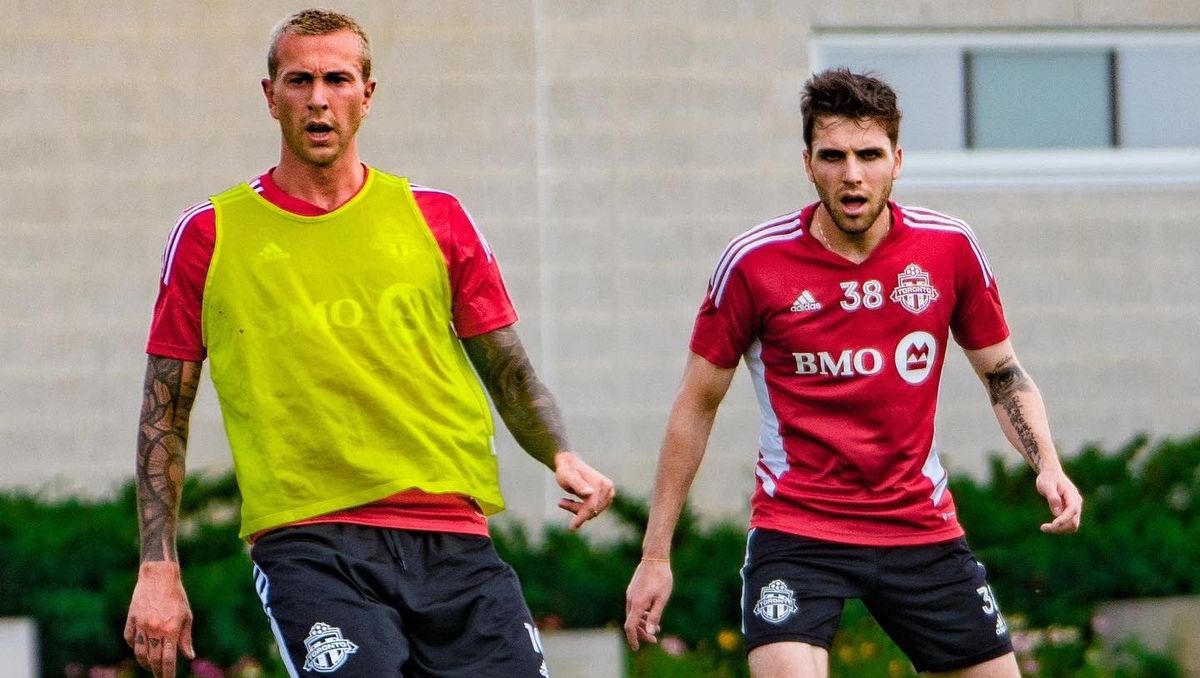 Welcome to the latest edition of TFC Republic Weekly, a free email newsletter that will land in the inbox of both paid subscribers and free members of TFC Republic every Monday.
This newsletter will look at what's in store over the next seven days for Toronto FC, and set up their schedule of games for the week.
You'll also get a glimpse of what to expect at TFC Republic in the coming days.
So, without further ado...
Free preview of TFC Republic this week
TFC Republic will be offering a free trial to everyone for the next seven days.
What that means is every piece of new content published on the site from today going forward will come out from behind the paywall and be available to everyone to read and enjoy. The free preview will end at 11:59 p.m. on Sunday, Aug. 28.
This is the ideal time to subscribe to TFC Republic, as we will provide in-depth coverage of the club from every angle as the Reds fight to keep their playoff hopes alive. If you've ever been on the fence about purchasing a subscription, now is your chance to check out the site for free and see what you are missing.
I'm sure you'll find at the end of this week's free trial that TFC Republic provides thoughtful and nuanced analysis of all things Toronto FC, and that you'll be inclined to purchase a subscription at one of two very affordable rates.
You can subscribe to TFC Republic by CLICKING HERE, or by clicking on the subscribe button on the top right of the home page. A monthly subscription costs just $8, while a yearly subscription is $50 (a savings of 48%).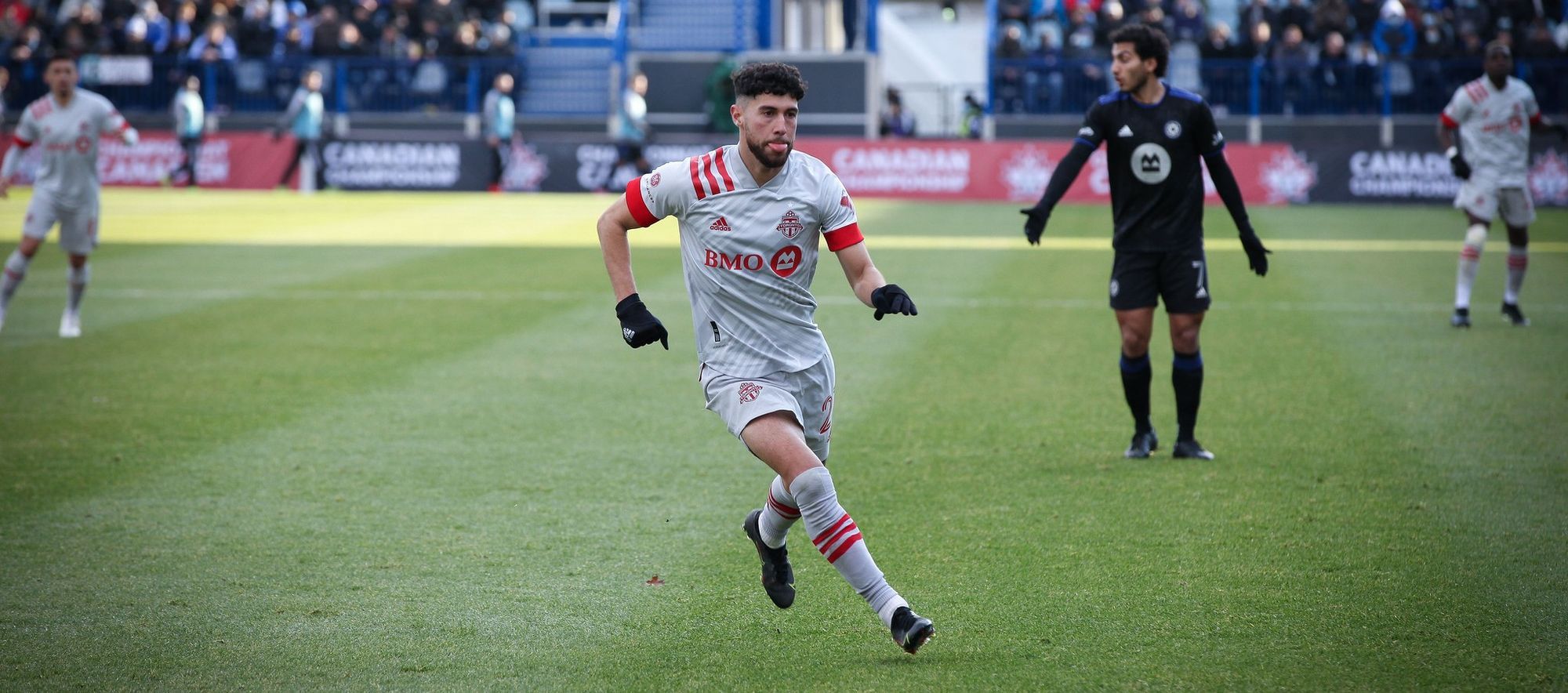 Toronto FC and the playoff picture
TFC's 2-1 road loss to Inter Miami this past weekend not only snapped a season-high five-game unbeaten run, but also dealt a big blow to the team's playoff hopes.
Rather than climbing to 10th place in the Eastern Conference with a win, Toronto (8-13-6) finished the weekend in 11th, four spots and five points below the playoff line.
With only seven games remaining in the regular season, TFC must overcome Charlotte FC (10-15-2), FC Cincinnati and New England Revolution (both 8-8-10), and the Columbus Crew (8-6-11) in order to avoid missing the playoffs for a second straight year, something that hasn't happened since 2013 and 2014.
Not only do the Reds have to worry about the four clubs directly above them in the standings, but also the two teams they are tied with on 30 points and who sit just below them in the table: the Chicago Fire (8-12-6) and Atlanta United (7-10-9).
With the exception of Charlotte, all of these teams have at least one game in hand on Toronto, while Columbus has played two fewer games than the Reds.
What all of this means is that the margin of error is very slim for TFC, who has to go on a hot streak down the season stretch in order to clinch a playoff berth.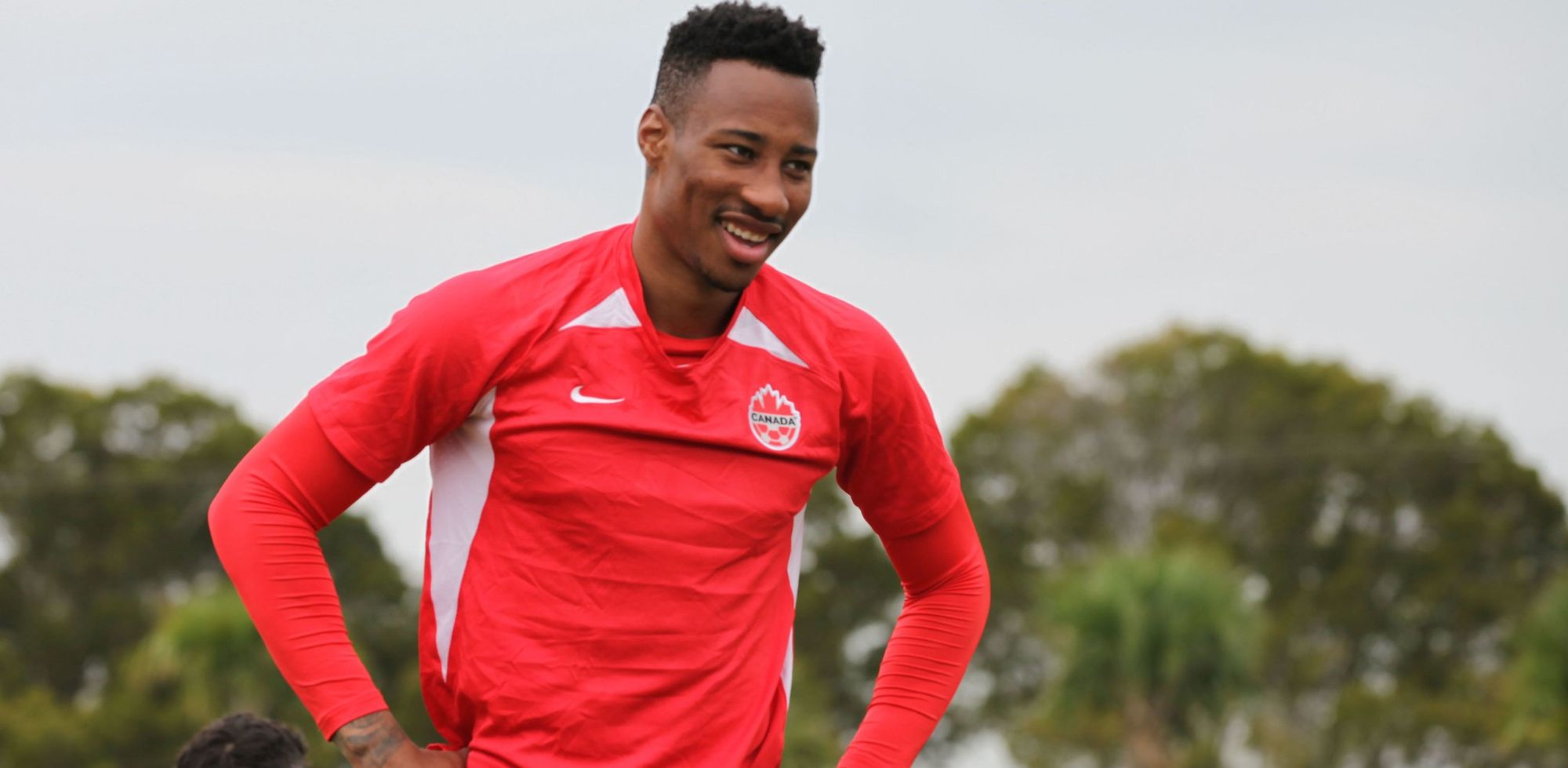 TFC vs. Charlotte FC on Saturday
Toronto hits the road again this weekend when it pays a visit to Charlotte FC.
It'll be the first meeting between the clubs since Toronto earned a 4-0 win over Charlotte on July 23 at BMO Field in the first ever meeting between the clubs.
Inspired by Federico Bernardeschi and Lorenzo Insigne, the Reds scored four first-half goals for the first time in their history, and then comfortably held off the expansion side to record its first clean sheet of the MLS campaign. Captain Michael Bradley bagged a brace, while Bernardeschi (a goal and assist) and Insigne (an assist) impressed in their MLS debuts. Jonathan Osorio also scored for Toronto, who snapped a five-match winless skid.
"A really, really big night. You could feel it [beforehand], you got the sense over the last few days that it was going to shape up to be a special night, and it was in every way," Bradley said after the win.
Saturday's game at Bank of America Stadium will be the final regular season meeting between the clubs. This is a hugely important match, as Charlotte is one of the teams that Toronto must leapfrog in the standings if it's going to make the playoffs.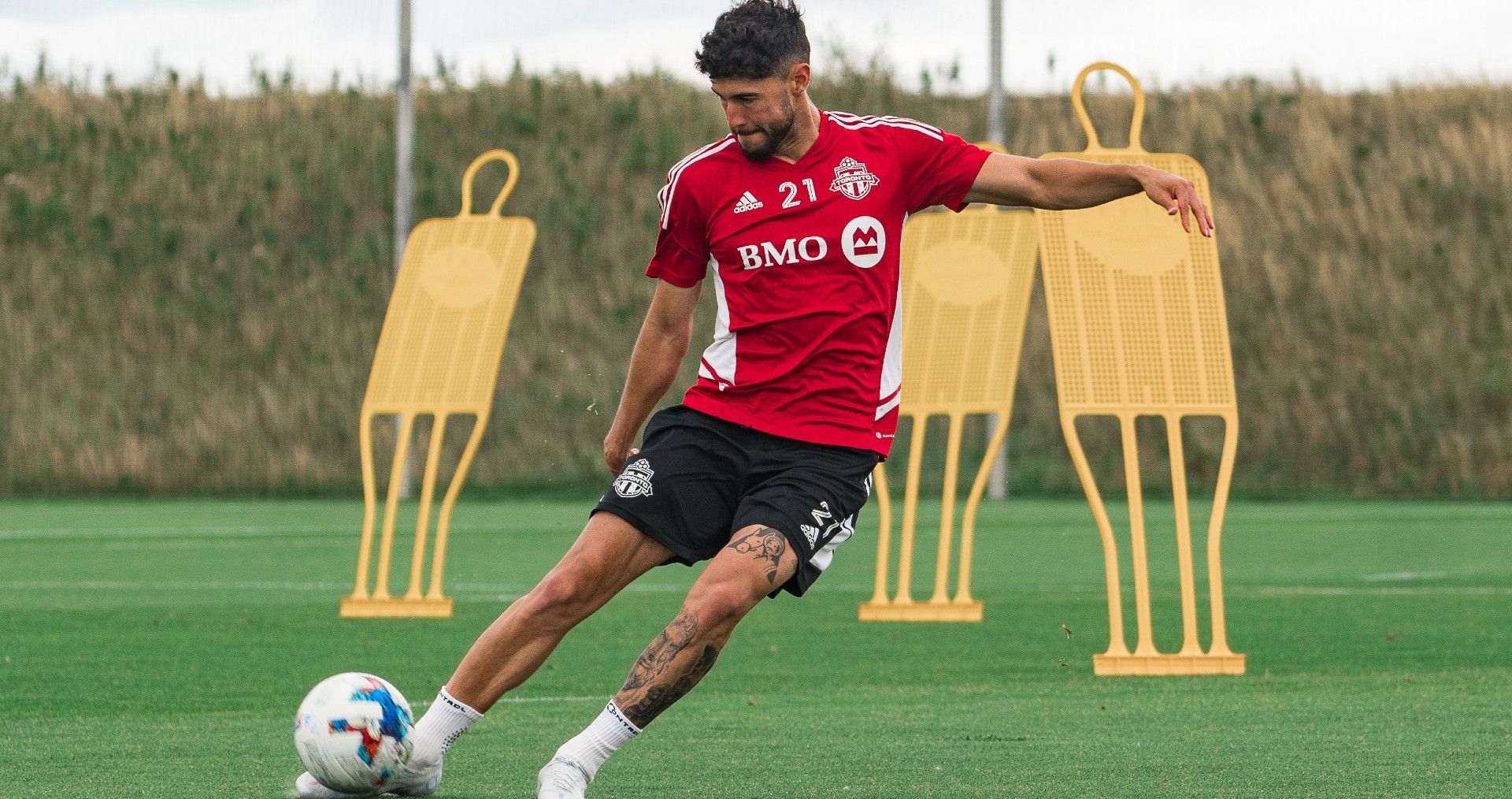 Canadian women's team announcement
Coach Bev Priestman is expected to announce her latest Canadian women's team roster on Tuesday afternoon for next month's pair of international friendlies.
Canada will face Australia on Sept. 3 in Brisbane and Sept. 6 in Sydney. These games are very important for the Canadian women's team, as it'll help it prepare and acclimatize for next summer's World Cup, which will be co-hosted by Australia and New Zealand.
Priestman's side has been out of action since July 8 when it lost 1-0 to the United States in the final of the Concacaf W Championship in Mexico. The Canadians sport a record of six wins, three draws and two losses in 2022.
Australia leads the all-time series against Canada, with seven wins and three draws in 15 meetings since their first game against each other on Dec. 12, 1997. In their previous encounter, Canada earned a 2-0 win over Australia during the group stage of the 2016 Rio Olympic tournament.
Canada is No. 7 in the current FIFA world rankings, five spots above Australia.
---
---
Stories to look out for at TFC Republic
It was one of those blockbuster trades that sent shock waves throughout MLS. Last month, Toronto FC bolstered its midfield when it acquired Canadian international Mark-Anthony Kaye from the Colorado Rapids. Kaye didn't come cheap, though. The Reds had to give up a number of assets, including fellow midfielder Ralph Priso.
Still only 20, Priso was considered one of the club's brightest prospects since making his MLS debut as an 18-year-old during the 2020 season. Since then, the TFC youth academy graduate impressed with his poised displays for the Reds, and it looked like he had a long future ahead of him at Toronto FC.
But to get Kaye, TFC had to part ways with Priso, who has made three MLS appearances since being sent to Colorado. Did Priso see the trade coming? Did he feel he received enough of a chance under Bob Bradley? And how did he view being dealt away by his hometown club? I'll be speaking one-on-one with Ralph Priso in the coming days to get his thoughts on these topics and a lot more. Look for my feature story later this week.
Other stories that will be published later this week include:
Peter Galindo's weekly analytics and tactical feature focuses on Jayden Nelson.
In-depth pre- and post-game coverage of TFC's road game against Charlotte FC on Saturday.
My feature story on defender Kadin Chung.
My column on the current state of the union at Toronto FC.
My weekly TFC random thoughts column.
Another TFC notebook piece.
My story on Bob Bradley and his views on the use of analytics in soccer.
The latest instalment of our Toronto FC Flashback series that examines important moments in the club's history.
The return of our special video blog series that looks back at a former TFC player. This week: Julian de Guzman.
Another edition of reader mailbag.
A full report on the Canadian women's team roster announcement.
And much more!
---
TFC Republic mailbag
TFC Republic will feature a regular reader mailbag column where I answer questions from subscribers about Toronto FC and Canadian soccer in general.
I'll answer the best questions submitted to me by TFC Republic readers, so feel free to drop me an email at johnmolinaro@rogers.com. You can also reach out to me via Twitter and Facebook.
(Top photo courtesy of torontofc.ca)
---
TFC Republic is a paid-subscription website. All of the content at TFC Republic is behind a paywall, and you need to be a subscriber to access it. It costs only $8 for a one-month subscription, or $50 for a full year (prices include 13% GST/HST). What a great deal, eh?  Don't miss out, and order your TFC Republic subscription today!