Newsletter
TFC Republic Weekly: July 11-17 lookahead
While its summer makeover continues, Toronto FC faces two important road games this week.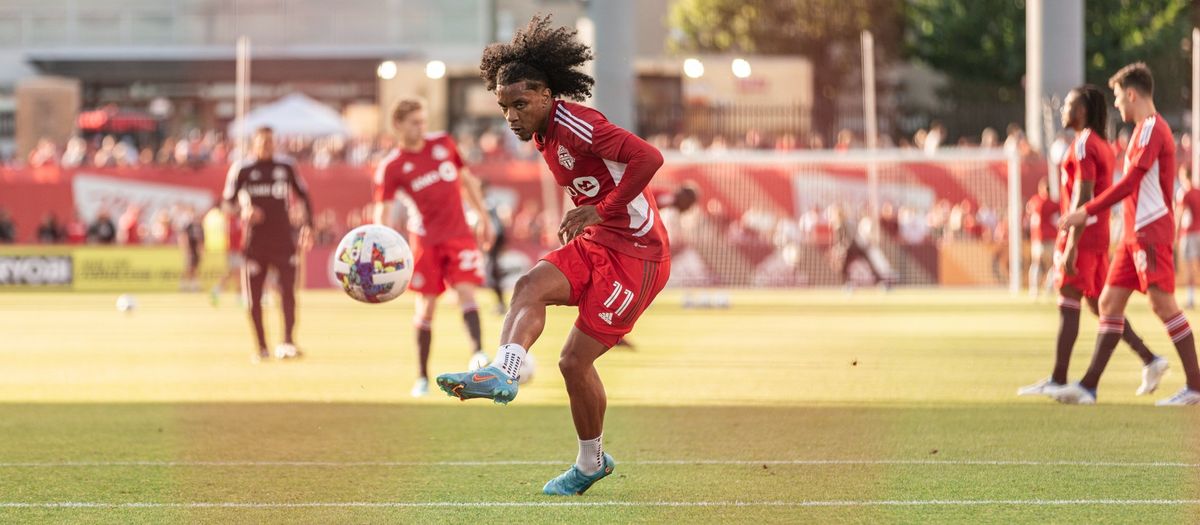 Welcome to the latest edition of TFC Republic Weekly, a free email newsletter that will land in the inbox of both paid subscribers and free members of TFC Republic every Monday.
This newsletter will look at what's in store over the next seven days for Toronto FC, and set up their schedule of games for the week.
You'll also get a glimpse of what to expect at TFC Republic in the coming days.
So, without further ado...
Toronto FC's summer rebuild in full swing
The MLS secondary transfer window opened last Thursday, and Toronto FC didn't waste any time in making some big moves to rebuild its roster.
On the same day the window opened, TFC traded Designated Player Alejandro Pozuelo to Inter Miami CF for a guaranteed $150,000 in General Allocation Money (GAM), and an additional conditional amount of GAM if certain performance-based metrics are met.
That DP roster will not be empty for very long. Sources tell TFC Republic that the Reds are in the final stages of coming to terms with former Juventus midfielder Federico Bernardeschi, who would come in as a free agent after his contract recently expired with the Serie A club.
The day after the Pozuelo deal, the Reds pulled off a blockbuster trade when they acquired Canadian international midfielder Mark-Anthony Kaye from the Colorado Rapids. In exchange, Colorado received Canadian midfielder Ralph Priso, a 2023 international roster slot, a 2023 first-round MLS SuperDraft pick and General Allocation Money (GAM) - $350,000 in 2022, $425,000 in 2023 and up to $275,000 conditional in 2023
After Saturday's 2-2 home draw with the San Jose Earthquakes, coach Bob Bradley confirmed that the club is trying to secure a move for centre back Carlos Salcedo back to his native Mexico. Salcedo has been dealing with a family issue back home in recent weeks.
"I don't think anything is final, but it's such that [Salcedo] will likely end up with a club in Mexico for a personal/family situation," Bradley explained.
With the league's secondary transfer window open, Toronto is expected to make some more big roster moves this summer.
"If you look at everything that went on in January and February, we knew there was a lot of work to be done," Bradley said last week.
He added: "When you start this stuff, you're never able to do it in one [transfer window] … The first half of the season was always going to be [an] opportunity for young players, which has been the case. And we've seen some good things. We've seen some things that still need improvement, that's normal.
"And then from there, we assess and look at options and figure out how we want to move forward."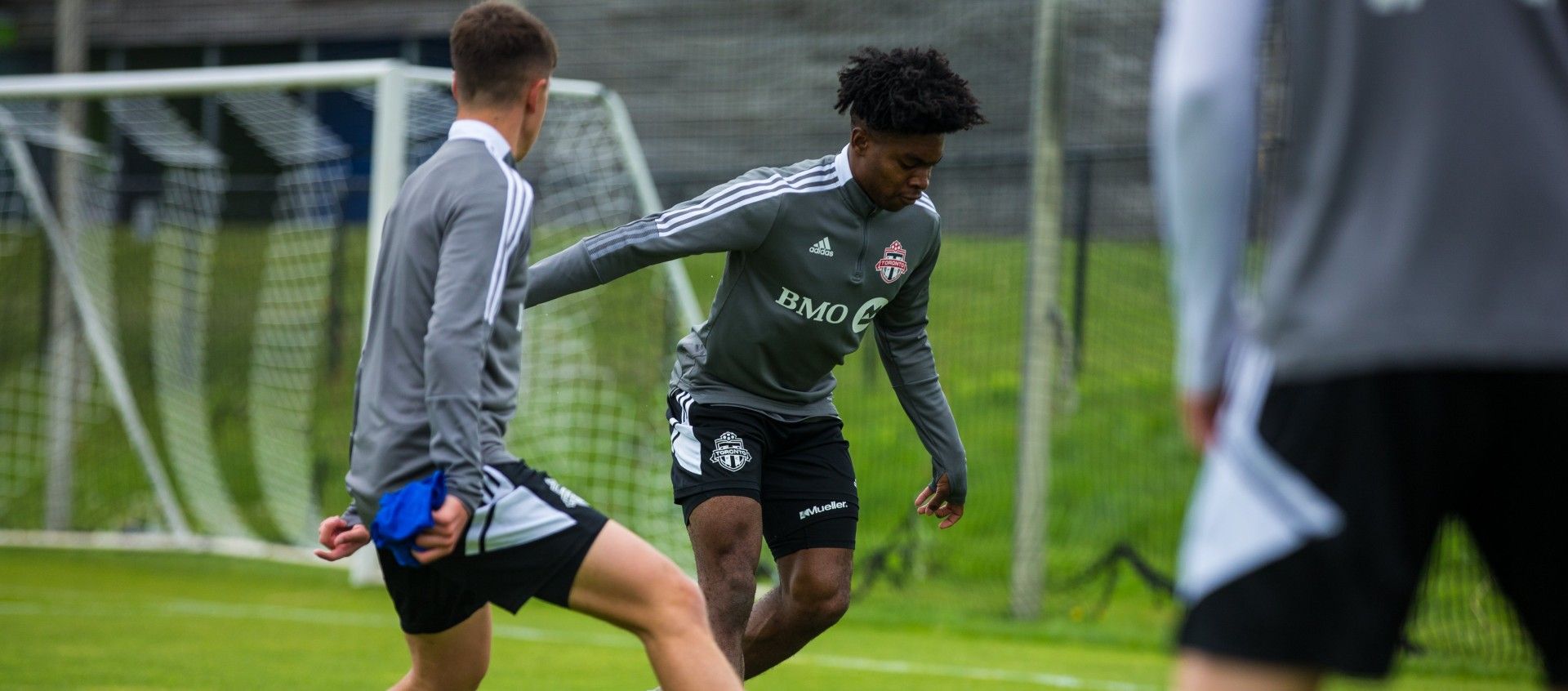 Insigne's TFC debut delayed due to calf issue
TFC had to wait six months for Lorenzo Insigne to arrive in town after signing the Italian international to a blockbuster deal in January. But they will have to wait a little bit longer for the former Napoli captain to make his MLS debut.
Speaking to reporters last Wednesday, coach Bob Bradley confirmed that Insigne is dealing with a bit of discomfort stemming from a calf injury he picked up while on international duty with the Italian national team last month. It was expected that Insigne, 31, was going to play his first game for Toronto at BMO Field this past weekend.
"Lorenzo, in the periods now that he's been on the field, there's been discomfort [in his calf]. He's been taken off the field," Bradley said. "There's been a discussion, we've looked back at everything from Napoli, and we continue to assess what we see day-in and day-out.
"My guess is that it's going to take a few weeks to get him ready. I think probably a realistic target is going to be July 23 [vs. Charlotte FC at BMO Field]. That's not official; there's always hope that things can move faster."
He later added: "We're trying to formulate a really good plan so that we can get him healthy and fit on the field, but also on the field so that once he's there he's staying there."
On the positive side, fellow Italian Domenico Criscito made his debut in the game against San Jose, going 80 minutes before being subbed out. The left fullback and former Genoa captain put in a solid performance in his first game for TFC, effectively linking up with Luca Petrasso down the left side.
"He's a steady presence. He's smart, he's experienced; all the things we talked about. He's got a good way about him, and that was very positive," Bradley said.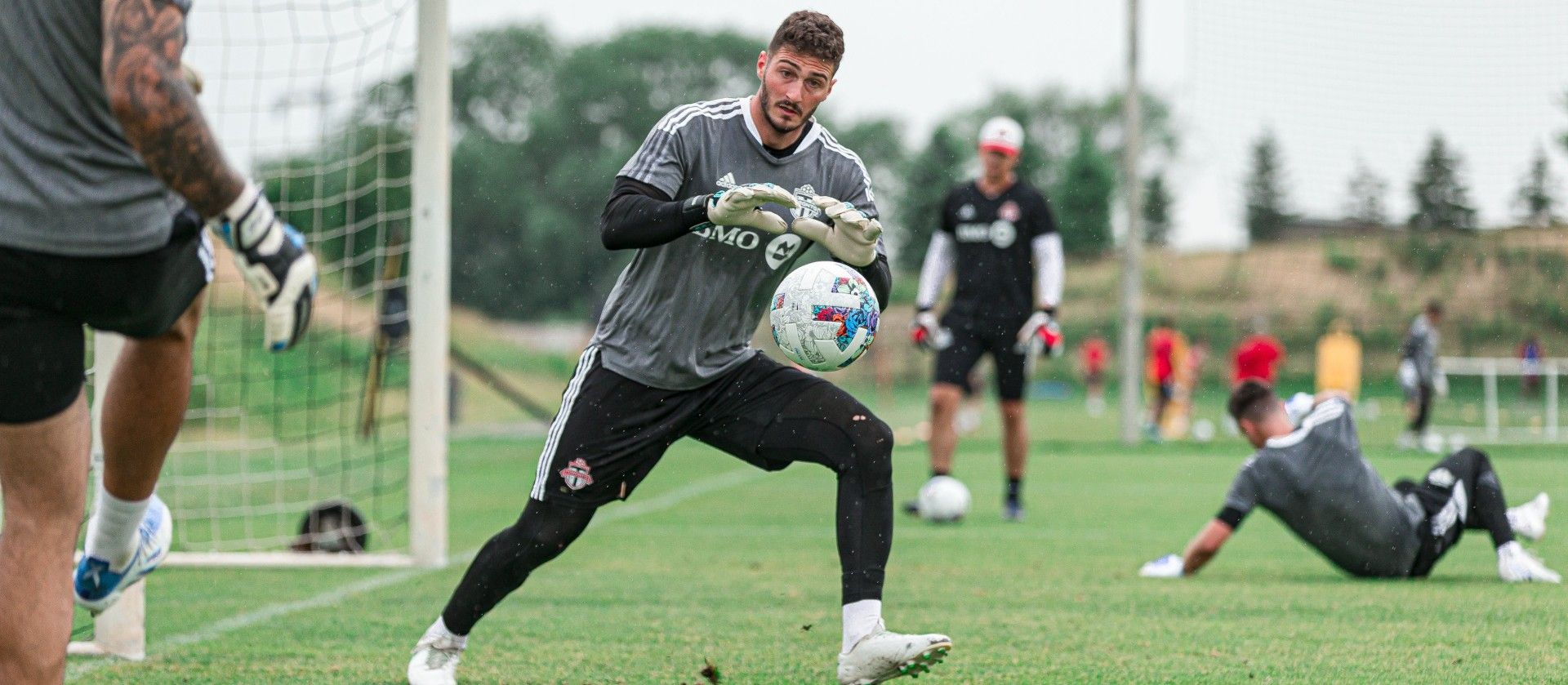 CanWNT vs. Costa Rica on Monday
Canada will try to remain unbeaten at the Concacaf W Championship when it meets Costa Rica at Estadio BBVA in Monterrey, Mexico.
Canada has already qualified for the 2023 FIFA World Cup and the semifinals of this tournament after posting shutout wins over Trinidad and Tobago and Panama in its first two games of the group stage. But it is still chasing a berth for the 2024 Paris Olympics.
Canada and Costa Rica are tied atop the Group B standings with six points each, ahead of Trinidad and Panama (both zero points). The United States leads Group A with six points. Jamaica and Haiti (three points each) are tied for second, with Mexico (zero points) sitting in last place.
The top two nations in both groups at the end of the round robin advance to the tournament semifinals, while the winner of the 2022 Concacaf W Championship also automatically qualifies for the 2024 Paris Olympics and next summer's Concacaf Gold Cup. The second- and third-place nations at this competition could still qualify for the Olympics, but they would have to face each other in a playoff in September, 2023 to determine who'll go to Paris.
Winning Group B is important, as it gives a team a much better shot at qualifying for the Olympics. If Canada finishes first in Group B, it would avoid playing the top-ranked Americans in the semifinals, giving them a clear path towards the final. Both semifinals are scheduled for Thursday.
Monday is the first meeting between Canada and Costa Rica since the semifinals of 2020 Concacaf Women's Olympic Qualifying Championship in Carson, Calif. Canada has won all 14 of its previous meetings against Costa Rica dating back to their first meeting in 1991. The Canadians outscored their opponents 46-6, and the Costa Ricans have never scored more than one goal in those 14 matches.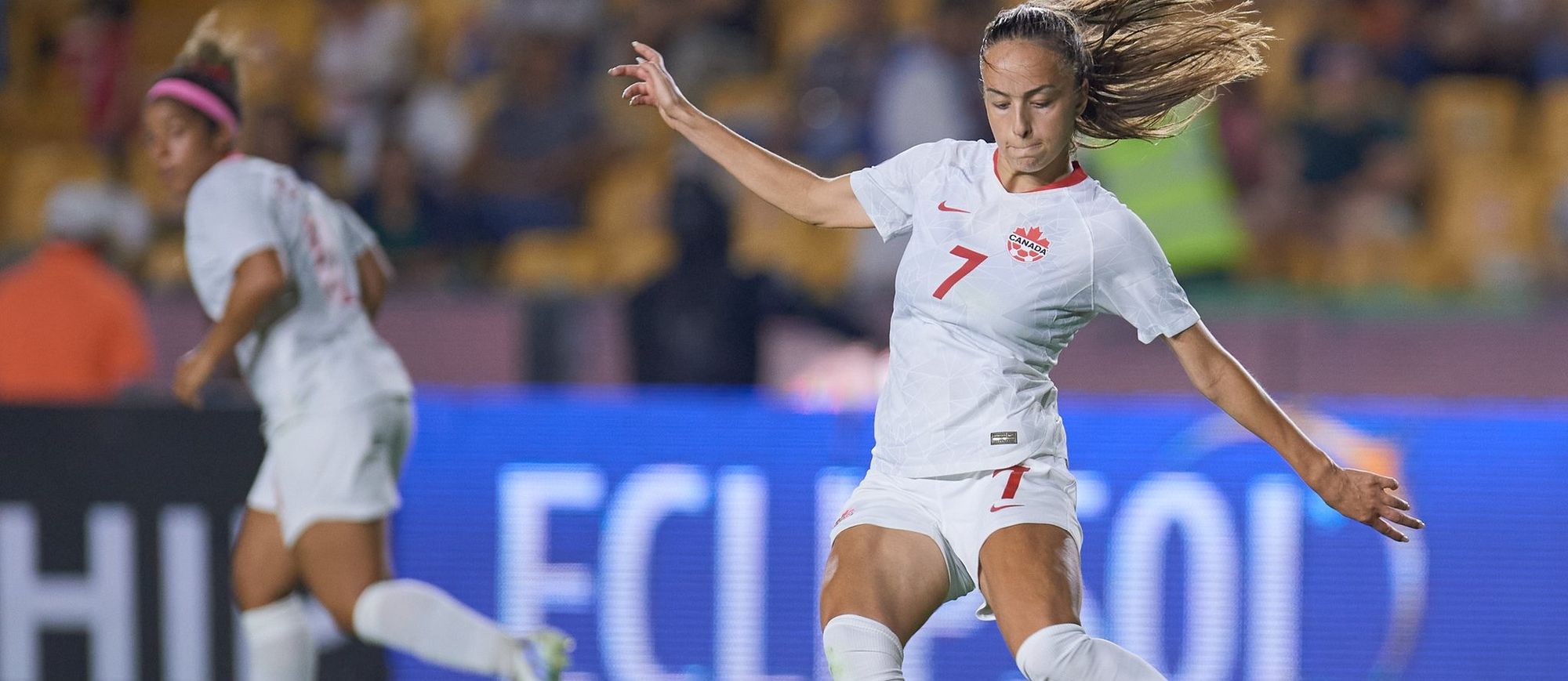 TFC visits Chicago, Montreal this week
As busy as TFC is at the moment off the field in making changes to their roster, they'll have some business to take care of on the pitch with two important road games this week.
Toronto travels to Illinois for a showdown with the Chicago Fire on Wednesday before heading to Quebec to take on CF Montreal on Saturday in the latest edition of the Canadian Classique.
The Reds have already posted wins over both clubs this season, having earned a 3-2 victory over the Fire at home on May 28 in MLS play, and a 4-0 decision against Montreal at BMO Field on June 22 in the semifinals of the Canadian Championship.
Toronto (5-10-4) has just two wins and eight points from its last 13 MLS matches, and at the moment sits 12th out of 14 teams in the Eastern Conference standings. Mired in a three-game winless slump (with two losses), TFC is five spots and seven points out of a playoff spot.
Four of Toronto's next five league games are on the road where it is 0-5-3 this season. So, both of these upcoming games are huge for the club - they have to start posting some wins if they're going to claw their way up the standings and make a serious run at a playoff berth with a little less than half a season to go.
---
---
Stories to look out for at TFC Republic
TFC's midfield will look considerably different going forward after the recent acquisition of Mark-Anthony Kaye, who is considered one of the best two-way midfielders in MLS.
Kaye, a 27-year-old Toronto native, has 13 goals and 21 assists in 102 MLS appearances across four and a half seasons in the league. He was named to the 2019 MLS All-Star Game, and played a starring role in the LAFC's Supporters' Shield campaign in 2019 and the club's run to the 2020 Concacaf Champions League final when he played under Bob Bradley.
Look for my feature story on Kaye later today after he has his first training session with TFC and speaks to local media.
Other stories that will be published later this week include:
Peter Galindo's weekly analytics and tactical feature focuses on the issues that TFC has had this season in defending in transition.
My feature story on TFC goalkeeper Alex Bono, focusing on his future at the club and his contract status - his deal expires at the end of this season.
In-depth pre- and post-game coverage of TFC's road game against the Chicago Fire.
In-depth pre- and post-game coverage of TFC's road game against CF Montreal.
Part 2 of our exclusive Q&A with Canadian women's team goalkeeper Kailen Sheridan. You can read part 1 by clicking here.
In-depth pre- and post-game coverage of Canada's match vs. Costa Rica at the Concacaf W Championship
In-depth pre- and post-game coverage of Canada's semifinal match at the Concacaf W Championship
The latest instalment of our Toronto FC Flashback series.
And much more!
---
TFC Republic mailbag
TFC Republic will feature a regular reader mailbag column where I answer questions from subscribers about Toronto FC and Canadian soccer in general.
I'll answer the best questions submitted to me by TFC Republic readers, so feel free to drop me an email at johnmolinaro@rogers.com. You can also reach out to me via Twitter and Facebook.
(Top photo courtesy of torontofc.ca)
---
TFC Republic is a paid-subscription website. All of the content at TFC Republic is behind a paywall, and you need to be a subscriber to access it. It costs only $8 for a one-month subscription, or $50 for a full year (prices include 13% GST/HST). What a great deal, eh?  Don't miss out, and order your TFC Republic subscription today!