Newsletter
TFC Republic Weekly: March 7-13 lookahead
Toronto FC will attempt to win for the first time in nine MLS regular season games when it visits the Columbus Crew this weekend.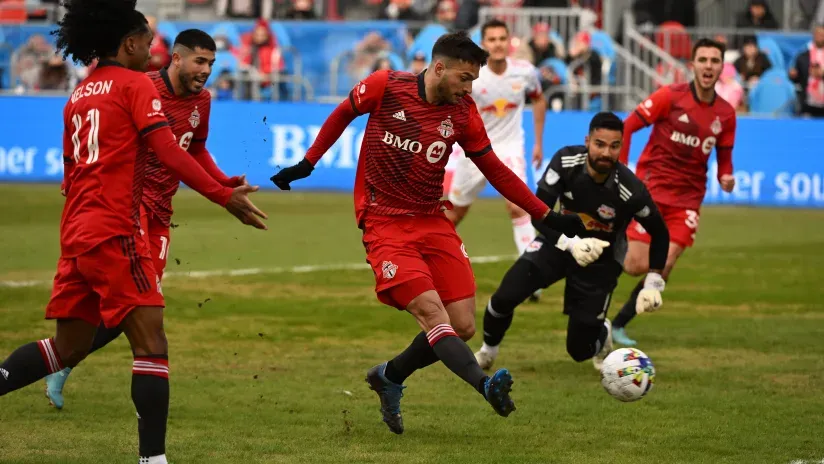 Welcome to the latest edition of TFC Republic Weekly, a free email newsletter that will land in the inbox of both paid subscribers and free members of TFC Republic every Monday.
This newsletter will look at what's in store over the next seven days for Toronto FC, and set up their schedule of games for the week.
You'll also get a glimpse of what to expect at TFC Republic in the coming days.
So, without further ado...
Toronto licking its wounds after loss in home opener
A fabulous first half hat trick by Lewis Morgan paced the New Red Bulls to a convincing 4-1 victory in Toronto FC's home opener on Saturday. Jesús Jiménez scored for TFC, who dropped to 0-1-1 on the season and have now gone winless in their last eight regular season games dating back to last year.
"Really tough day. We can't speak about positives because at the end of it all it's just not good enough in the balance. You look hard at it, and you work through it, and we'll be ready for next week," coach Bob Bradley told reporters in the post-match press conference.
Aside from the bright attacking play of the debuting Luca Petrasso in the first half, there were few positives for Toronto on the day. The 21-year-old collected an assist on Jiménez's goal while playing on the left side of a front three. He was moved to left fullback at the start of the second half.
New York plundered four goals in a 25-minute spell in the first half that was shocking from a defensive standpoint - not just from TFC's back four, but from the entire team. Bradley said New York's two late goals in the half were killers for his team.
"We completely let ourselves down and let the game get away from us," Bradley admitted.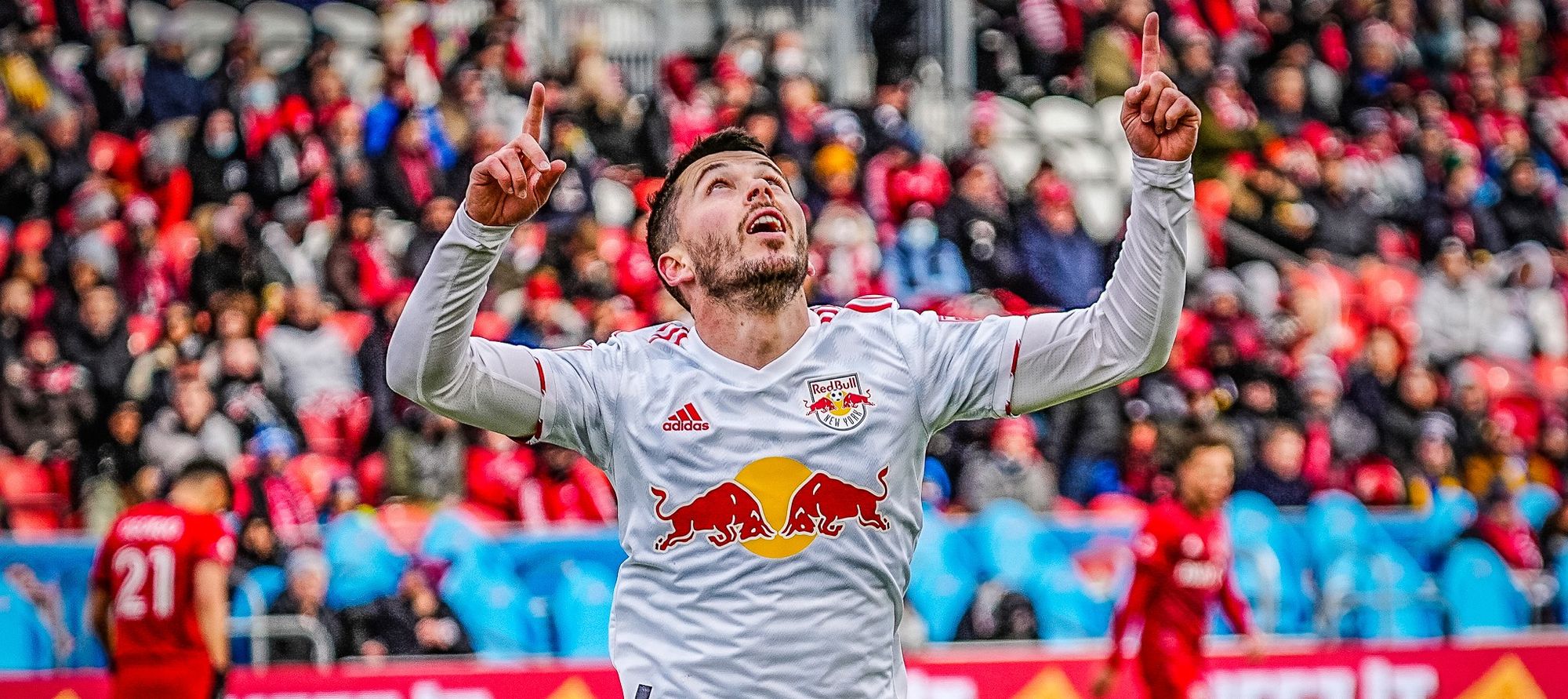 Domenico Criscito update
It would appear that Domenico Criscito's move to Toronto FC is on hold for now.
Several Italian media outlets reported over the weekend that the veteran defender has decided to stay with Serie A club Genoa for the time being, instead of joining TFC this month.
Genoa is currently involved in a relegation battle, as it sits in second last place in Serie A after 28 games, and is seven points from safety. The 35-year-old had reportedly agreed to terms with Toronto and was set to come to MLS right away.
But according to the Italian media, he's now had a change of heart and plans on staying with Genoa for the rest of the season in order to help the club stave off relegation.
It's still possible that Criscito could join Toronto FC in July, along with Lorenzo Insigne, but it'll be interesting to see if the club's management would be interested in bringing him in at that point.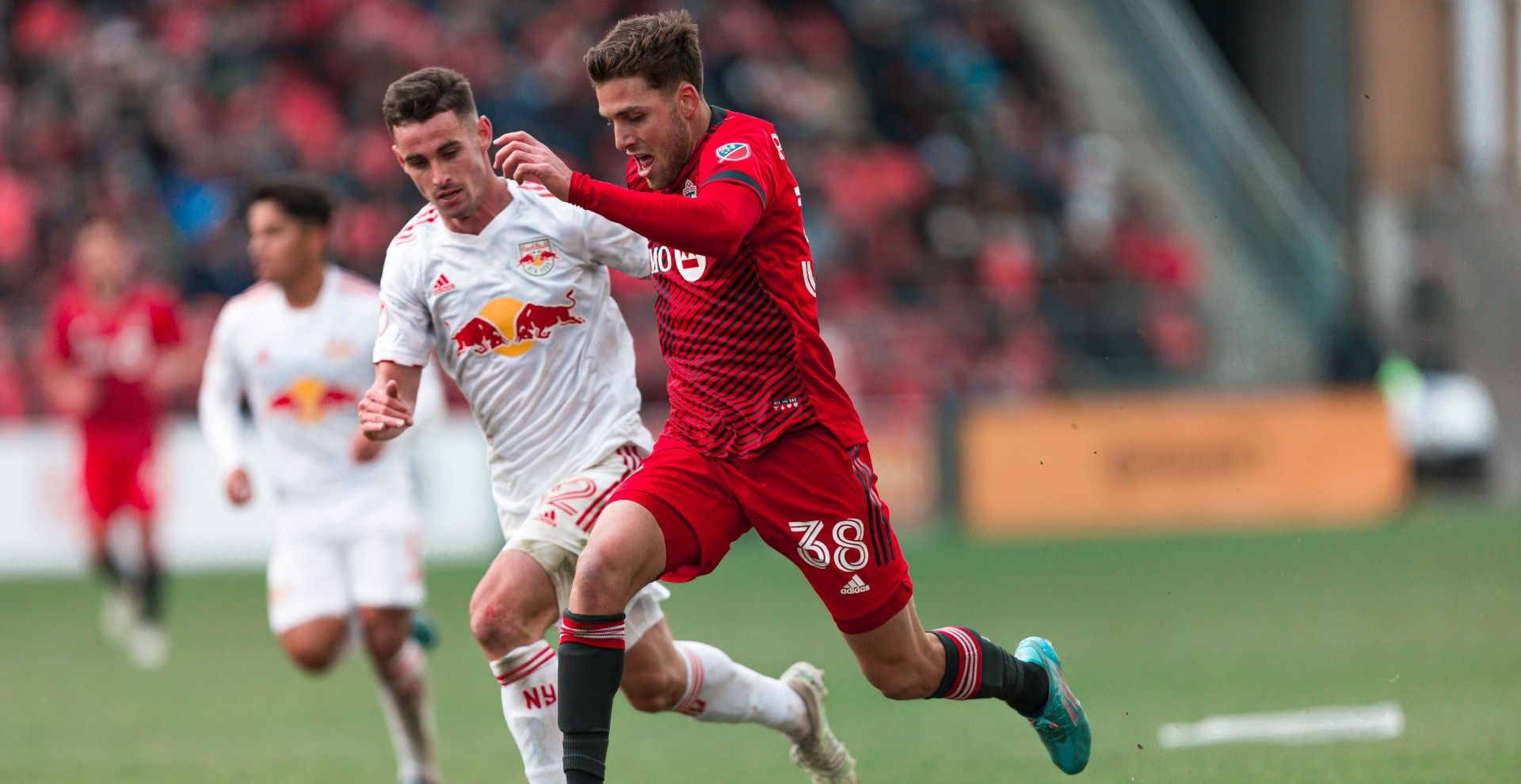 Akinola on the mend
Unlike last year, Toronto hasn't had any major injury issues to contend with in the early weeks of the season. Aside from forward Ayo Akinola being unavailable, Toronto has been completely healthy for its first two games.
Akinola, 22, was limited to 11 league appearances (eight as a starter) and three goals in 2021, as an ACL injury suffered while on duty with Canada's national team last July ruled him out for the rest of the MLS season. Akinola had not been involved in full training sessions during pre-season camp, but Bob Bradley said last Friday that the youngster should be able to participate in some form of training this week.
The Canadian forward is likely at least a few weeks away from being able to play again. But the fact that he'll be back on the training pitch is a positive sign.
Toronto couldn't certainly use him to bolster the attack. Akinola has 46 appearances in all competitions with 14 goals since debuting for the club in 2018. In 2020, Akinola scored a team-high nine goals in 15 appearances for the Reds, helping them finish second overall during the regular season.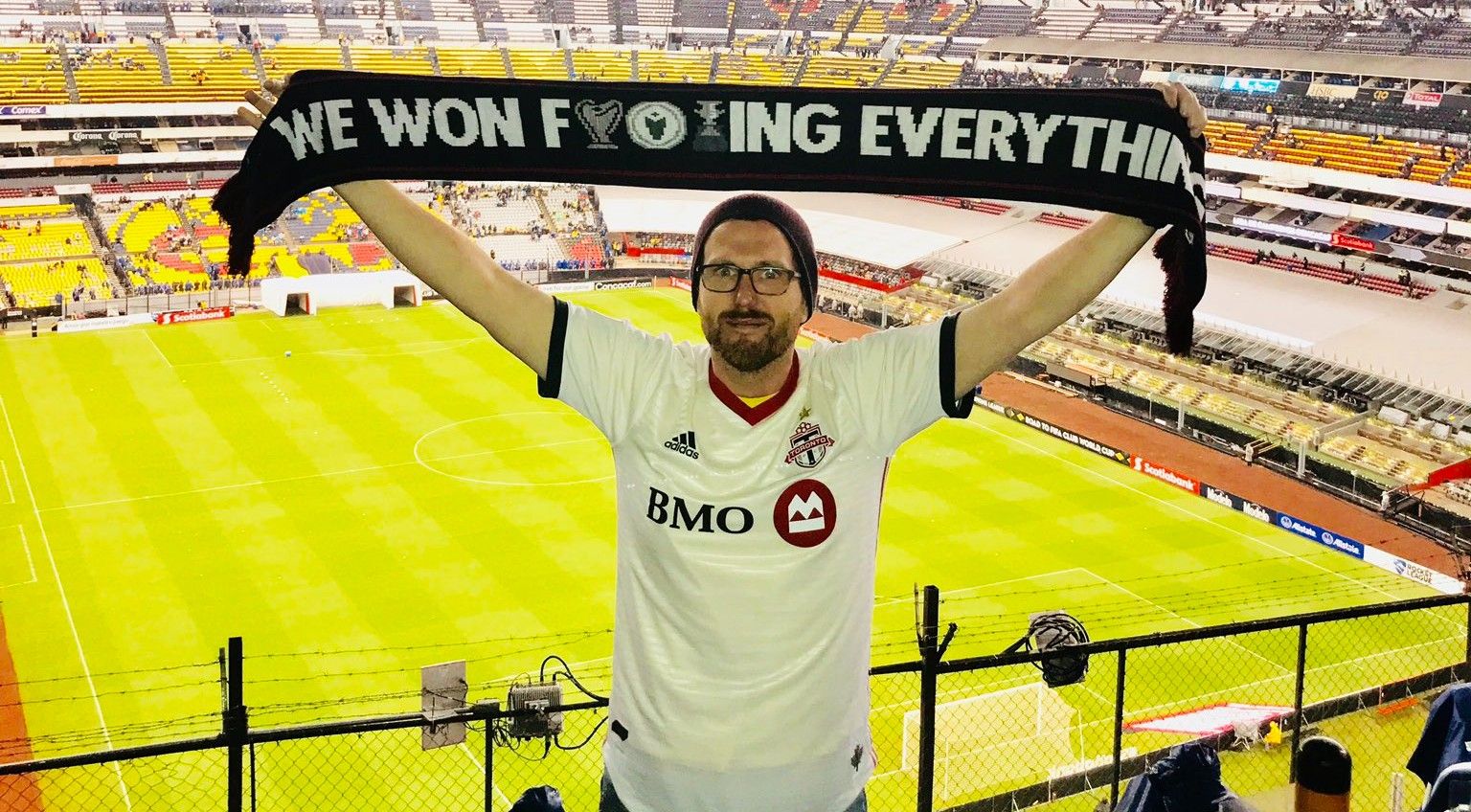 TFC vs. Columbus Crew on Saturday
Toronto and Columbus will renew their long standing rivalry when they square off at Lower.com Field on Saturday (1:30 p.m. ET)
This will be the first meeting between the clubs since May 29, 2021 when the Crew earned a 2-1 home win, with Ayo Akinola scoring in a losing cause for the Reds. That loss was Toronto's second in a row, and it would go on to lose its next four, which led to the firing of Chris Armas on July 3 following a 7-1 setback away to D.C. United. TFC earned a 2-0 win over Columbus earlier in the season in Orlando.
The Crew are unbeaten with four points through their first two games of the season, and are coming off a thrilling 3-3 road draw against the San Jose Earthquakes this past weekend. Columbus has scored seven goals so far, with Argentinian midfielder accounting for three of them.
Columbus leads the all-time MLS regular season series against Toronto with 15 wins and 12 draws in 38 meetings.
These teams will meet again this season on June 29 at BMO Field.
---
---
Stories to look out for at TFC Republic
When Kadin Chung officially signed with Toronto FC last month he became a member of a very select group of players who made the jump from the Canadian Premier League to MLS.
What's it been like for Chung, widely regarded as one of the best fullbacks in the CPL over the last two years, to come to TFC and play at a higher level? I recently spoke one-on-one with Chung about that and much more. Look for my feature story in the coming days.
Other stories that will be published later this week include:
My column on the current state of TFC.
My feature on Jacob Shaffelburg and his transition to fullback.
Peter Galindo's weekly tactical and analytical column takes a look at Bob Bradley's system so far.
A TFC flashback piece that looks back at when Columbus goalkeeper William Hesmer scored against Toronto during the 2010 season.
In-depth pre- and post-game coverage of TFC's game against the Columbus Crew on Saturday.
A new edition of the Reader Mailbag.
And much more!
---
TFC Republic mailbag
TFC Republic will feature a regular reader mailbag column where I answer questions from subscribers about Toronto FC and Canadian soccer in general.
I'll answer the best questions submitted to me by TFC Republic readers, so feel free to drop me an email at johnmolinaro@rogers.com. You can also reach out to me via Twitter and Facebook.
(Top photo courtesy of torontofc.ca)