Feature
The big questions facing Toronto FC this season
A retooled back line and a new starting goalkeeper offer some hope for TFC going into the 2023 MLS regular season.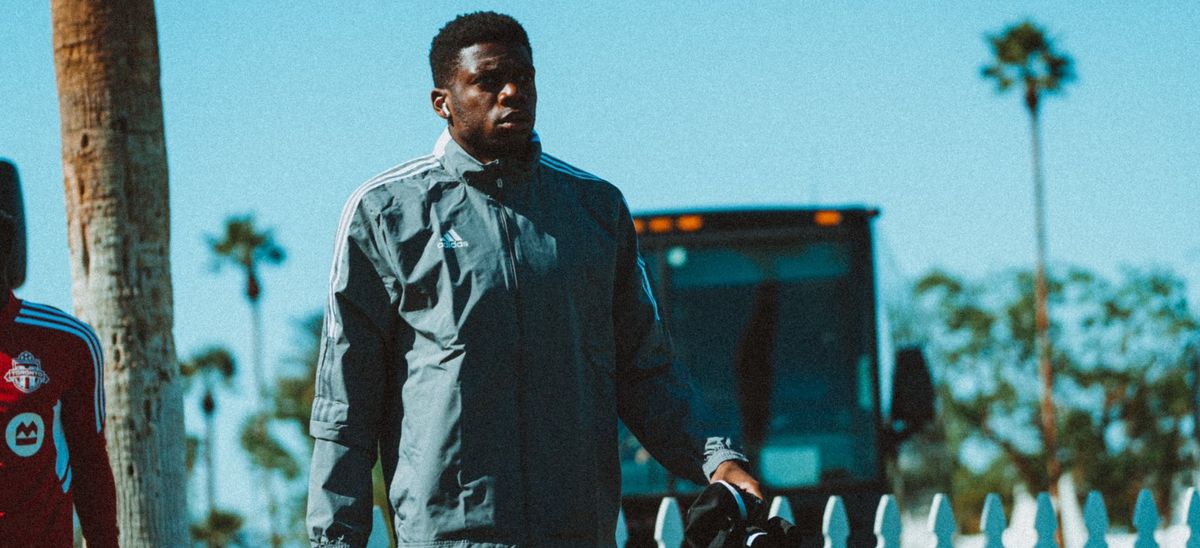 MLS training camps are winding down as the 2023 regular season kicks off on the weekend, offering Toronto FC a clean slate to work with after failing to qualify for the playoffs in back-to-back years.
TFC have undergone some major roster changes this off-season with several new high-profile players being welcomed into the fold. At the same time, the core of the midfield and attack from the 2022 campaign remains intact, so the hope is that the newcomers can perfectly compliment the veterans to end the team's playoff drought.
On paper, a lot of the roster moves make sense, and offer genuine hope for the Reds that they can turn things around in 2023. At the same time, a number of important questions still linger about Toronto FC as it prepares to kick off the regular season on Saturday away to D.C. United.
TFC Republic is on a
free trial this week
, so please enjoy this story and many more that will come out from behind the paywall until Sunday, Feb. 26.
You can subscribe to TFC Republic by
CLICKING HERE
, or by clicking on the subscribe button on the home page. A monthly subscription costs just $8, while a yearly subscription is $50 (a savings of 48%).
Can TFC reduce their goals against?
Toronto FC had the second-worst defensive record in MLS in 2022 when it coughed up 66 goals, tying the franchise record it set the previous year.
Finding a new centre back duo to anchor the back line was top of the club's priority list this winter. Free agent Matt Hedges, a former MLS defender of the year and a veteran of 11 seasons with FC Dallas, was signed in December in a move that management hopes can have the same impact that Drew Moor did when he came to Toronto in 2015.
The Reds also secured Norwegian international Sigurd Rosted from Danish club Brøndby IF, adding another veteran defender with UEFA Champions League experience. Italian Raoul Petretta was signed from Turkish club Kasımpaşa S.K. to fill the void at left fullback that was created when Domenico Criscito and Luca Petrasso left Toronto in the off-season. Free agent Sean Johnson, regarded as one of the best goalkeepers in MLS, signed with TFC after the club parted company with Alex Bono and Quentin Westberg.
It's an almost entirely new starting back five for Toronto, as right fullback Richie Laryea is the lone holdover from last season. If TFC is going to qualify for the playoffs for the first time in three years, they must stop leaking goals and become a much tighter defensive unit. But can this new-look back line and goalkeeper come together after one pre-season training camp?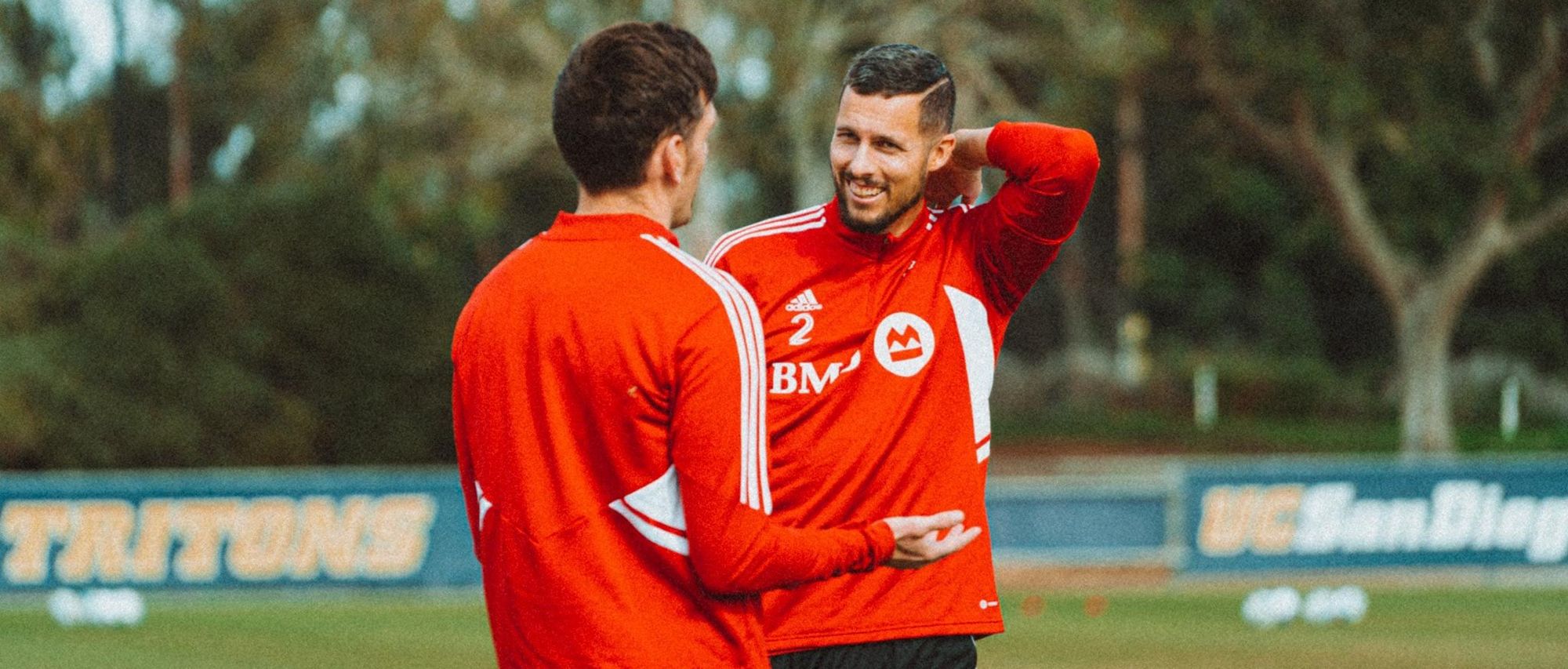 Is this team deep enough to compete?
By all accounts, TFC's starting 11 looks pretty set in stone after management made a series of important moves this winter. A number of departures left TFC without bonafide starters at the goalkeeping, left fullback and centre back spots. But those roster holes were quickly filled with the additions of Sean Johnson, Raoul Petretta, Sigurd Rosted and Matt Hedges.
All of them will be starters in 2023. It's also expected that Bob Bradley will rely on the trio of captain Michael Bradley, and Canadian internationals Jonathan Osorio and Mark-Anthony Kaye to hold things down in midfield, while Federico Bernardeschi and Lorenzo Insigne will continue to play out wide in the front three. Ayo Akinola and newcomer Adama Diomande will fight it out to see who plays between the Italians.
Even with the high-profile newcomers coming in, and the additions of midfielders Víctor Vázquez and Brandon Servania, Toronto FC is still dealing with a lack of roster depth, specifically at the fullback and forward positions. With 26 of the club's 30 overall roster spots spoken for and 18 of the 20 senior slots filled, Bob Bradley doesn't have much room to address the team's depth issues by bringing in new players. As a result, the team's crop of young bench players will have to step up in big ways this year.
As things stand with the roster at the moment, there are lingering questions as to whether Toronto has enough depth to slog its way through the season. If injuries hit, can the Reds get enough service and production out of their bench players?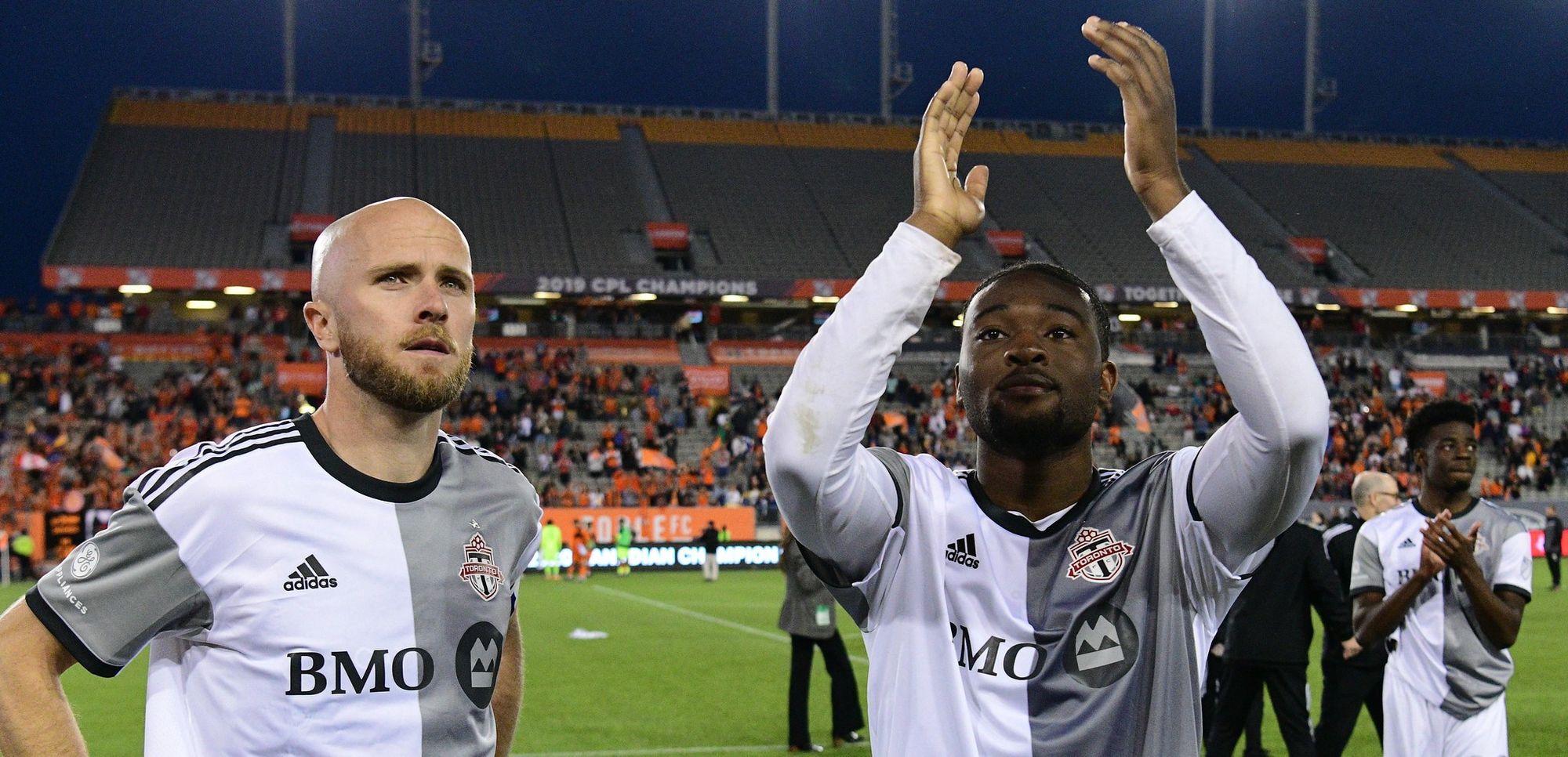 How will the club use its third DP slot?
Toronto's third Designated Player roster spot has been empty since last July when the club and centre back Carlos Salcedo came to a mutual agreement to terminate his contract. At the conclusion of last season TFC president Bill Manning revealed that the club, which had the highest overall payroll in MLS in 2022, wouldn't be securing a third DP by spending big money on a marquee player on the same level as Lorenzo Insigne ($14,000,000 US) and Federico Bernardeschi ($6,256,322), who had the first- and fourth-richest contracts in the entire league.
It was a sentiment echoed by coach Bob Bradley when he spoke to reporters last month at the start of the team's pre-season training camp.
"There's not a DP budget for another player like Lorenzo or Fede. So, we have to be smart with how we do everything. Part of the process at the end of [last] season was assessing how do we get in better different positions and how do we bring in more of the right kind of guys," Bradley said.
One of the different ways that TFC can be smart and maximize its salary budget is by going after a 'Young DP,' rather than a regular DP. MLS rules stipulate that clubs can sign up to three Designated Players above the league's maximum salary cap charge of $612,500 US. This applies to players 24 years of age and older, such as Insigne (31) and Bernardeschi (29). However, clubs can also sign a 'Young DP' and incur a significantly lower salary cap hit. A player between ages 21 and 23 carries a salary cap charge of just $200,000, while a player 20 or younger has a $150,000 cap hit.
An important caveat to the Designated Player rule is that each MLS club is only allotted two DP roster slots, but teams can add a third by paying a $150,000 fee to MLS. Clubs must pay the $150,000 charge every year in which a third DP slot is occupied on its roster. But, if a club uses its third Designated Player slot to sign a 'Young DP,' then the $150,000 fee to the league is waived.
By all accounts, going the 'Young DP' route is much cheaper than signing a regular DP, as the salary cap charge can be anywhere between $412,500 to $462,500 less. Plus, the fact that clubs who sign a 'Young DP" don't have to pay the $150,000 fee to MLS each year means that they can save up to $612,500 - the same amount as the salary cap hit for a traditional DP. Having that much more salary cap space gives MLS teams extra flexibility and more room to maneuver when it comes to filling out their roster, a fact not lost on Bob Bradley.
"How it works with another DP… When you look at everything in MLS, there are times where if you don't have a big third DP you can do more with things like [signing] 'Young DPs','" Bradley explained.
All of this being said, even though TFC's third Designated Player roster spot remains vacant, it doesn't sound like it will be filled any time soon.
"I don't think that there's a plan at the moment. It's not like there's a set guy that we've identified that fits the DP budget that we have. We're always considering different ways that we can do things in order to maximize [our] salary budget and make the best roster we can," Bradley said.
Can Akinola and Diomande lead the attack?
Ten out of the 11 spots on TFC's starting roster look to have been decided. The only doubt is which forward will start up front between Lorenzo Insigne and Federico Bernardeschi.
Jesús Jiménez was traded to FC Dallas this week, which means the Reds have one less option that leaves them without their top scorer from 2022. Canadian international Ayo Akinola has something to prove this year. After enjoying somewhat of a breakout season in 2020 when he scored nine goals in 15 MLS appearances, the young Canadian has tallied just five times in league play over the last two years as he's battled injuries and consistency issues.
How much will Bob Bradley rely on Akinola after he scored just twice in 26 league appearances in 2022? If he's given a run of games, can he make the most of the opportunity and score goals at a regular rate?
Newcomer Adama Diomande, 33, had great success playing under Bradley at LAFC and Stabæk in Norway's first division. The Norwegian international bagged 25 goals and tallied three assists in all competitions at Stabæk in 2015. At LAFC, Diomande scored 24 goals and added 11 assists in 52 appearances across all competitions from 2018 to 2020. Incredibly, nine of those goals came in his first seven league games.
Bradley views Diomande as someone who can offer TFC something different in attack compared to Akinola and the departed Jiménez.
"He's a guy who as a striker, [with] the timing of his runs, his ability to receive balls on the move going forward, can get into the box. He's a good guy in the group; he's got a strong personality. He's experienced, he's smart, so I think for us he's a good guy to have," Bradley said last month.
But Diomande hasn't played in MLS since parting ways with LAFC in 2020 for family reasons. Since then, he's bounced between clubs in Qatar and his native Norway and has struggled to score goals. Can he rediscover his scoring touch and effectively lead Toronto's attacking line?
---
---
Is this Michael Bradley's last season?
Michael Bradley showed no signs of slowing down last year, as he started in all 34 regular season games and accumulated a career high 3,050 playing minutes (out of a possible 3,060). Durable as ever, Bradley held things down with his consistent performances in central midfield while playing with a number of different partners as the club dealt with injury problems throughout the campaign.
Bradley, who turns 36 in July, is out of contract at the end of this year. He was asked at the beginning of pre-season about his future beyond 2023 and was non-committal. This is nothing new from TFC's long-time captain. Whenever he's been pressed about his long-term future, he has always responded that he takes things day by day and doesn't think that far ahead into the future.
But those questions will continue to be asked of Bradley as this season progresses, especially if the Reds falter on the pitch. If TFC fails to make the playoffs for a third straight year, would that inspire Bradley to sign a new deal in order to set things right before he hangs up his cleats? Or would it push him into retirement? On the other side of things, would management look to move on from its iconic captain if it doesn't make the playoffs.
Will Richie Laryea stay beyond the summer?
When Toronto brought back Richie Laryea last summer on a loan deal from Nottingham Forest, the Canadian international went straight into the starting 11 and never looked back. The fullback started in 10 of TFC's last 11 matches of the season, logging 865 out of a possible 900 minutes while tallying three assists. He also developed an excellent relationship with Federico Bernardeschi down the right side.
Like he was during his first stint with Toronto before being sold to Nottingham Forest, Laryea proved to be an invaluable player for the Reds last year. Laryea's fearlessness in taking on opposing defenders, his speed, and his ability to bomb up and down the wing added dangerous elements to TFC's attack. At 28, Laryea has plenty of gas left in the tank, which is good news for Toronto in the short-term as it can continue to rely on one of the most dynamic fullbacks in MLS.
But what about the long term? Laryea's loan deal expires at the end of June. What then? Does he go back to Forrest? Or does he stay in Toronto? If he does stay, will the Reds simply extend the loan deal? Or will they have to make it a permanent move by buying him back from the English club?
At the moment, TFC is short of experienced backup options at both fullback positions. Both Jahkeele Marshall-Rutty and Kosi Thompson filled on the right side of the back four last season prior to Laryea's arrival. But can either of the youngsters be counted on to hold down that starting position if Laryea returns to England?
(Top photo courtesy of torontofc.ca)
---
TFC Republic has a comments section! At the very bottom of every story, there is a feature where you can post your comments, so be sure to share your thoughts and views.