Newsletter
TFC Republic Weekly: April 11-17 lookahead
Toronto FC hosts the first-place Philadelphia Union this weekend, while the Canadian women's team closes out its two-game home series against Nigeria.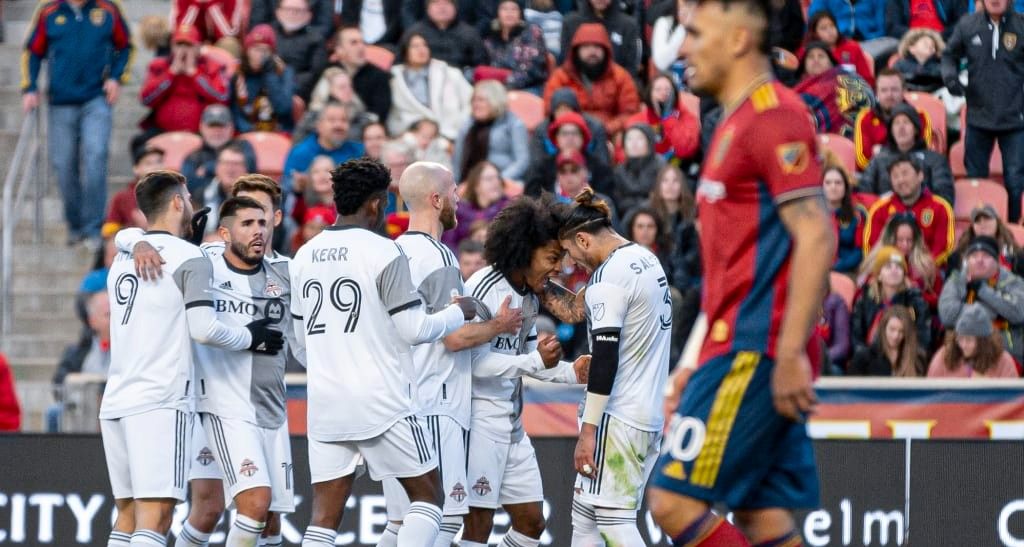 Welcome to the latest edition of TFC Republic Weekly, a free email newsletter that will land in the inbox of both paid subscribers and free members of TFC Republic every Monday.
This newsletter will look at what's in store over the next seven days for Toronto FC, and set up their schedule of games for the week.
You'll also get a glimpse of what to expect at TFC Republic in the coming days.
So, without further ado...
TFC's young guns keep coming up big
Bob Bradley's youth movement at Toronto FC continues unabated and keeps producing positive results.
The latest example came in Saturday's 2-2 draw away to Real Salt Lake when Kosi Thompson and Jayden Nelson (both 19) scored their first career MLS goals, helping TFC earn a valuable road point in Utah.
Thompson made his second consecutive start - before last week, he had only played 14 minutes this season - and did a good job of getting forward more often to help bolster the team's attack. Nelson came off the bench in the second half to score the equalizer with a 40-yard strike.
It was an encouraging sign that it was two teenagers, and not so much the team's veterans, who proved to be the difference on a difficult night where Toronto has long struggled to earn results. The Reds' only previous win in Salt Lake came in. 2007.
"We feel good that the young guys are making progress. As I mentioned, they stepped up and made a difference in tonight's game," Bradley said after the game.
"The work to build the team, the mix of the more experienced guys, the young guys, the way they push each other, the need for the older guys to be good leaders and good examples, these are things that, yeah, we speak about all the time. I'm proud to see how some of those things are developing."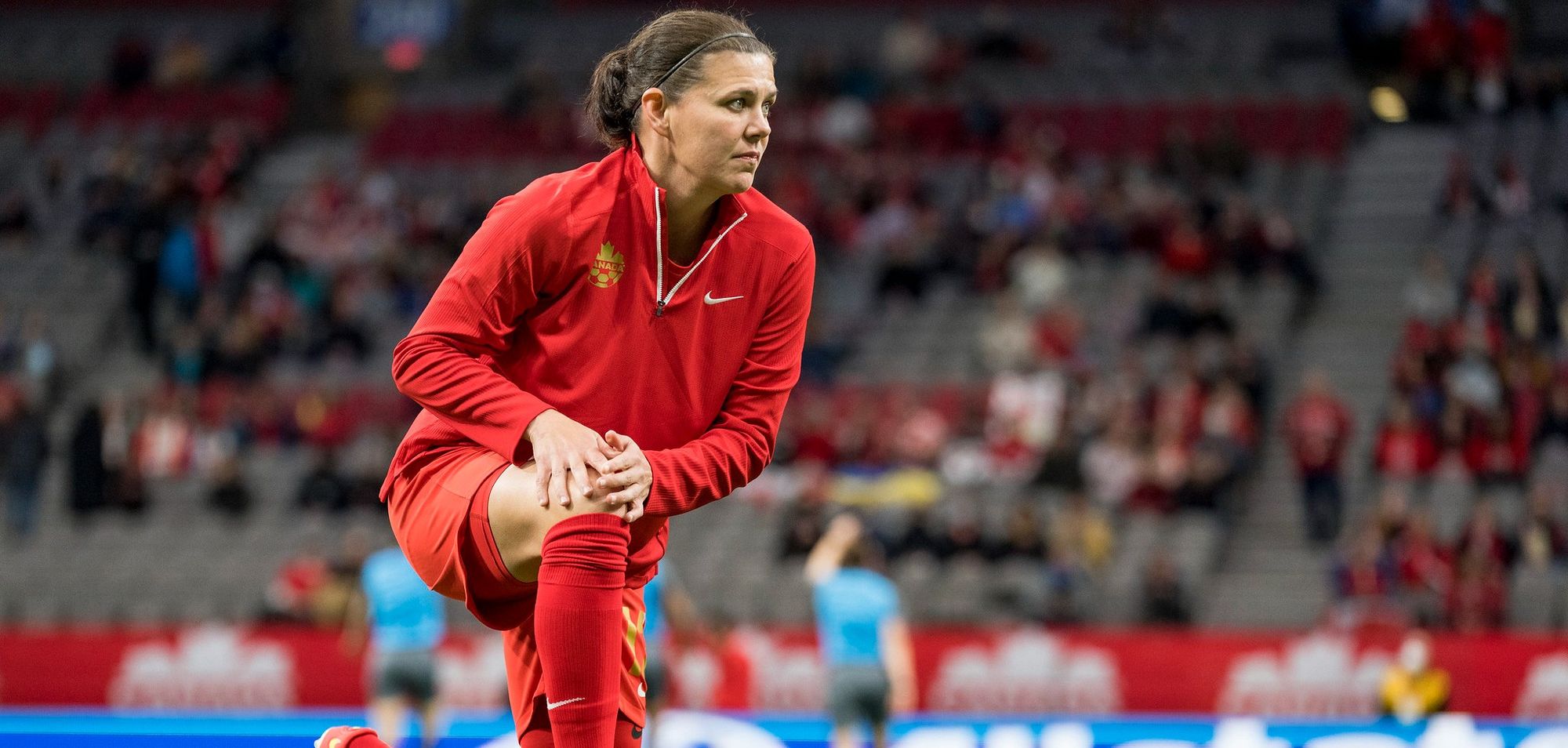 CanWNT vs. Nigeria on Monday
Canada earned a 2-0 win over Nigeria on Friday at Vancouver's BC Place in the opener of a two-game series of international friendlies. Game 2 goes on Monday night at Starlight Stadium in Langford on Vancouver Island.
Canada is sixth in the current FIFA world rankings, 33 spots above Nigeria, but the Africans didn't simply roll over and play dead in Vancouver. Nigeria's pressing game made things difficult for Canada, and the team was well organized from a defensive standpoint under Randy Waldrum, a former coach of the NWSL's Houston Dash. Bev Priestman believes that Nigeria will take its learnings from the opening game and build upon them, and give her team a tougher challenge in Langford.
"I do expect a better Nigeria team. They will have had more time to adjust... Randy is a good coach, so he would have adjusted to some of the things that happened the other night," Priestman said.
Canada's coach also stressed that she'll be looking for her side to be more ruthless in front of goal.
"We are creating more chances, statistically, and that's really important. Now, it's demanding from players, and players have high standards themselves, to make sure they put those opportunities away because as tournaments go on, any chance you get you have to put them away. The team is aware of it, and hopefully we can be clinical with what we get [on Monday]," Priestman said.
Canada leads the all-time series against Nigeria with two wins and a draw in four meetings. The Reds sport an 11-4-6 record since Priestman's first game in charge in February, 2021.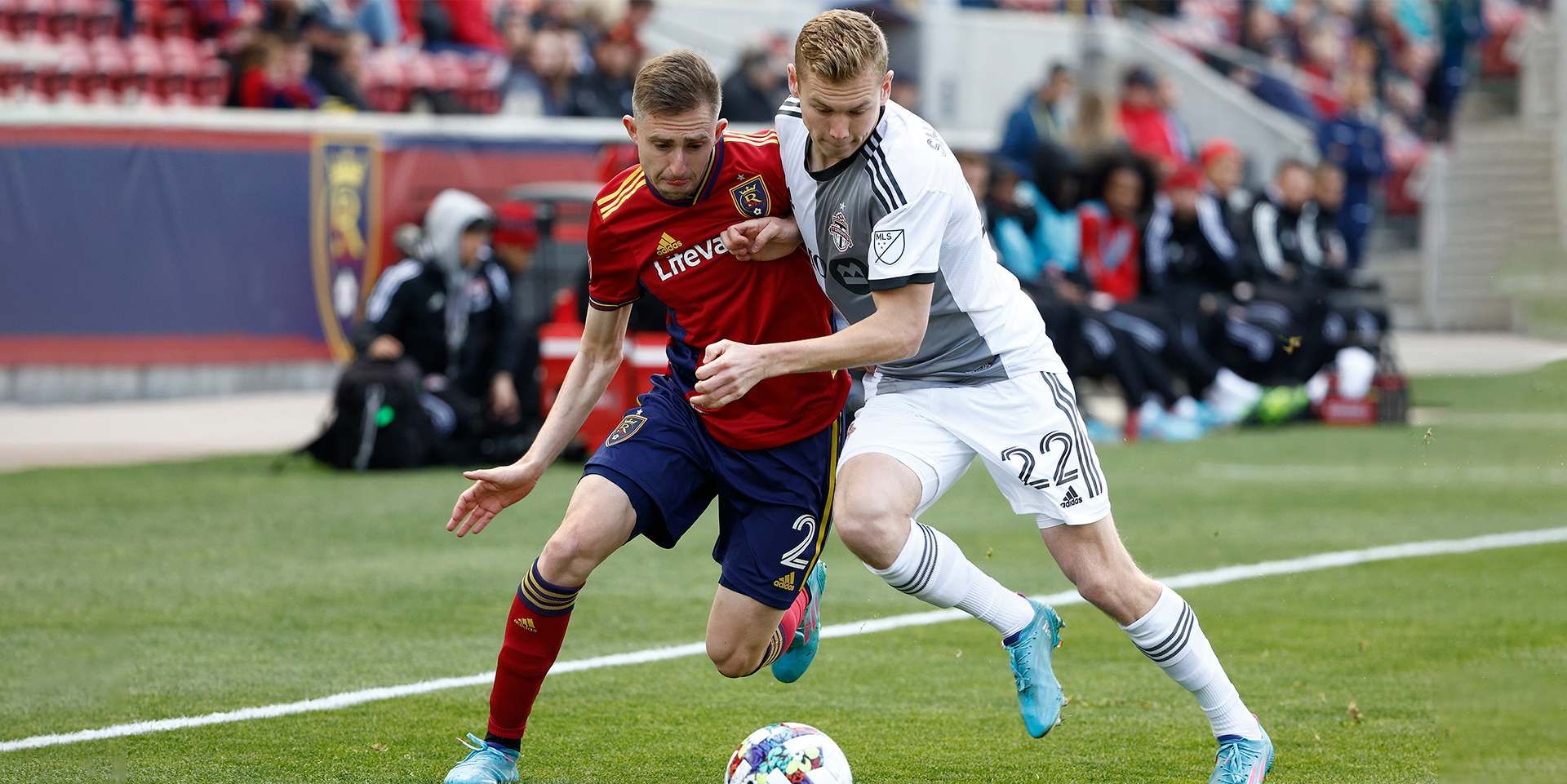 TFC vs.  Philadelphia Union on Saturday
Toronto FC will be back home on Saturday (7:30 p.m. ET) when it hosts the Philadelphia Union.
This will be the first meeting between the clubs since Oct. 27, 2021 when they played to a 2-2 draw at BMO Field. The Red benefitted from an own-goal and a goal from Jozy Altidore, the veteran striker's last for the club before leaving in the off-season.
Philadelphia (5-0-1) is the only undefeated team in MLS, and sits atop the overall league table with 16 points. After drawing Minnesota United at home in their season opener, the Union have reeled off five consecutive victories, including Saturday's 1-0 win over the visiting Columbus Crew. Jim Curtin's side has also registered four clean sheets in a row, and haven't conceded a goal in 418 minutes - they've only been scored upon twice this season.
Hungarian midfielder Dániel Gazdag leads the Union in scoring with four goals, defender Kai Wagner is the club's top assist man with three, and goalkeeper Andre Blake leads MLS in clean sheets (three).
Toronto leads the all-time series against Philadelphia with 11 wins and seven draws in 29 regular season meetings.
These teams will meet again on the final day of the season on Oct. 9 in Chester, PA.
---
---
Stories to look out for at TFC Republic
Canadian women's team forward Lindsay Agnew recently announced her retirement after a six-year career that entailed stints with North Carolina Courage, Washington Spirit and Houston Dash of the NWSL, Sydney FC in Australia, and Swedish club KIF Örebro DFF. She also earned 15 caps for Canada from 2017 to 2021.
The announcement came as a big surprise considering Agnew, the 19th overall pick in the 2017 NWSL Draft, is only 26 years old. Why is the native of Kingston, Ont., calling it quits at such a young age? I recently chatted with Agnew to get the answers. Look my feature story later this week.
Other stories that will be published later this week include:
A TFC notebook piece following Tuesday's training session.
In-depth pre- and post-game coverage of the Canadian women's team game against Nigeria on Monday.
My feature on Canadian women's team forward Cloé Lacasse.
Peter Galindo's weekly tactical and analytical column takes a look at TFC newcomers Kadin Chung and Luka MacNaughton, and how they have fared in MLS since making the jump from the CPL.
In-depth pre- and post-game coverage of TFC's game against the Philadelphia Union on Saturday.
A new edition of the Reader Mailbag.
And much more!
---
TFC Republic mailbag
TFC Republic will feature a regular reader mailbag column where I answer questions from subscribers about Toronto FC and Canadian soccer in general.
I'll answer the best questions submitted to me by TFC Republic readers, so feel free to drop me an email at johnmolinaro@rogers.com. You can also reach out to me via Twitter and Facebook.
(Top photo courtesy of torontofc.ca)