Newsletter
TFC Republic Weekly: February 6-12 lookahead
Things heat up now for TFC as they will compete in the 2023 Coachella Valley Invitational as part of their pre-season preparations.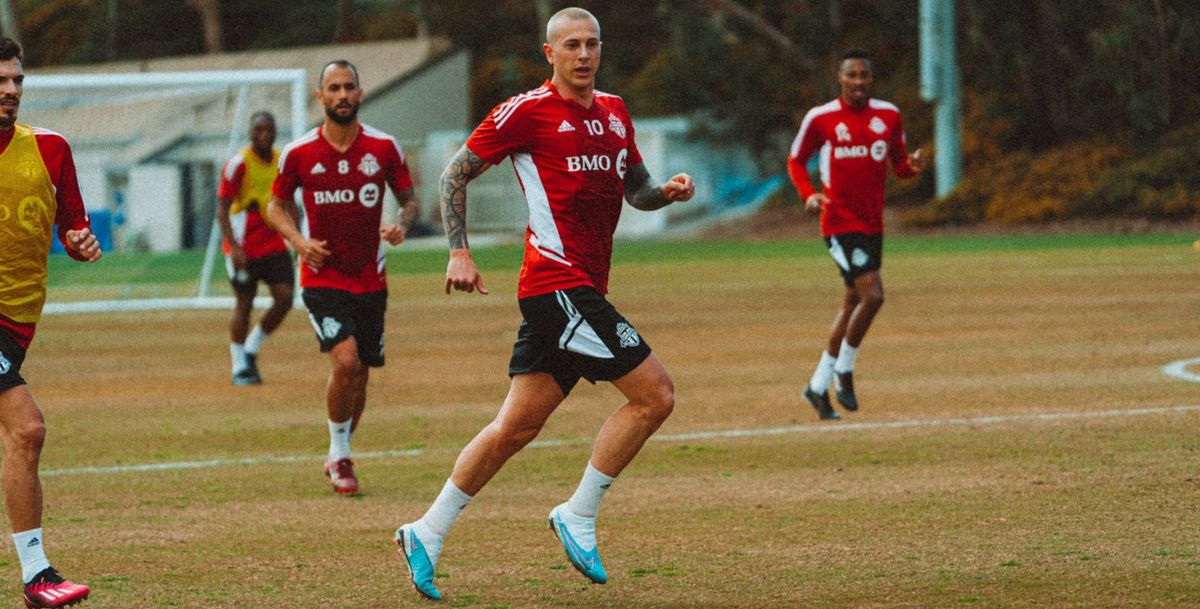 Welcome to the latest edition of TFC Republic Weekly, a free email newsletter that will land in the inbox of both paid subscribers and free members of TFC Republic every Monday.
This newsletter will look at what's in store over the next seven days for Toronto FC, and set up their schedule of games for the week.
You'll also get a glimpse of what to expect at TFC Republic in the coming days.
So, without further ado...
A few more roster holes for Toronto FC to fill
Toronto FC's roster is coming along nicely this off-season thanks to a series of major acquisitions.
Goalkeeper, centre back and left fullback were all major holes that had to be plugged by the Reds following the departures of Alex Bono, Quentin Westberg, Domenico Criscito, Luca Petrasso and Chris Mavinga. Club management went out and signed Sean Johnson, Matt Hedges and Raoul Petretta, with all three expected to be key starters for the upcoming MLS campaign.
TFC also managed to re-sign Canadian international Jonathan Osorio - a hugely important move considering he's been the team's best and most consistent player the past few years. At the same time, the Reds brought back Víctor Vázquez to help further shore up the midfield. Youngster Tomás Romero will serve as the No. 2 goalkeeper, and veteran Adama Diamonde was also signed to add some much-needed depth at the forward position.
So, where does all of this leave Toronto FC with the start of the new MLS season less than three weeks away? Overall, the Reds appear to be in good shape, but there's still some work to be done on the roster.
Even with Hedges aboard, TFC are still in the market for another quality centre back. Lukas MacNaughton and Shane O'Neill were solid at times when called upon in 2022, but the general feeling within the club is that it must go out and find a new defensive partner for Hedges, one that is on his level. Sources tell TFC Republic that the club is close to signing Norwegian international Sigurd Rosted from Danish club Brøndby IF.
At the moment, 26 players are under contract for the upcoming season, with four spots on the squad vacant. More roster spaces could still open up as coach Bob Bradley previously hinted this winter that Canadian youngsters Jahkeele Marshall-Rutty and Jayden Nelson could be sold off. Even if the duo stays put, Toronto has some room to operate to bring in another new centre back, and could still add some depth in midfield and up front.
Toronto FC kicks off the 2023 MLS regular season away to D.C. United on Feb. 25. The Reds hit the road again to take on Atlanta United on March 4 before playing their home opener on March 11 vs. the Columbus Crew.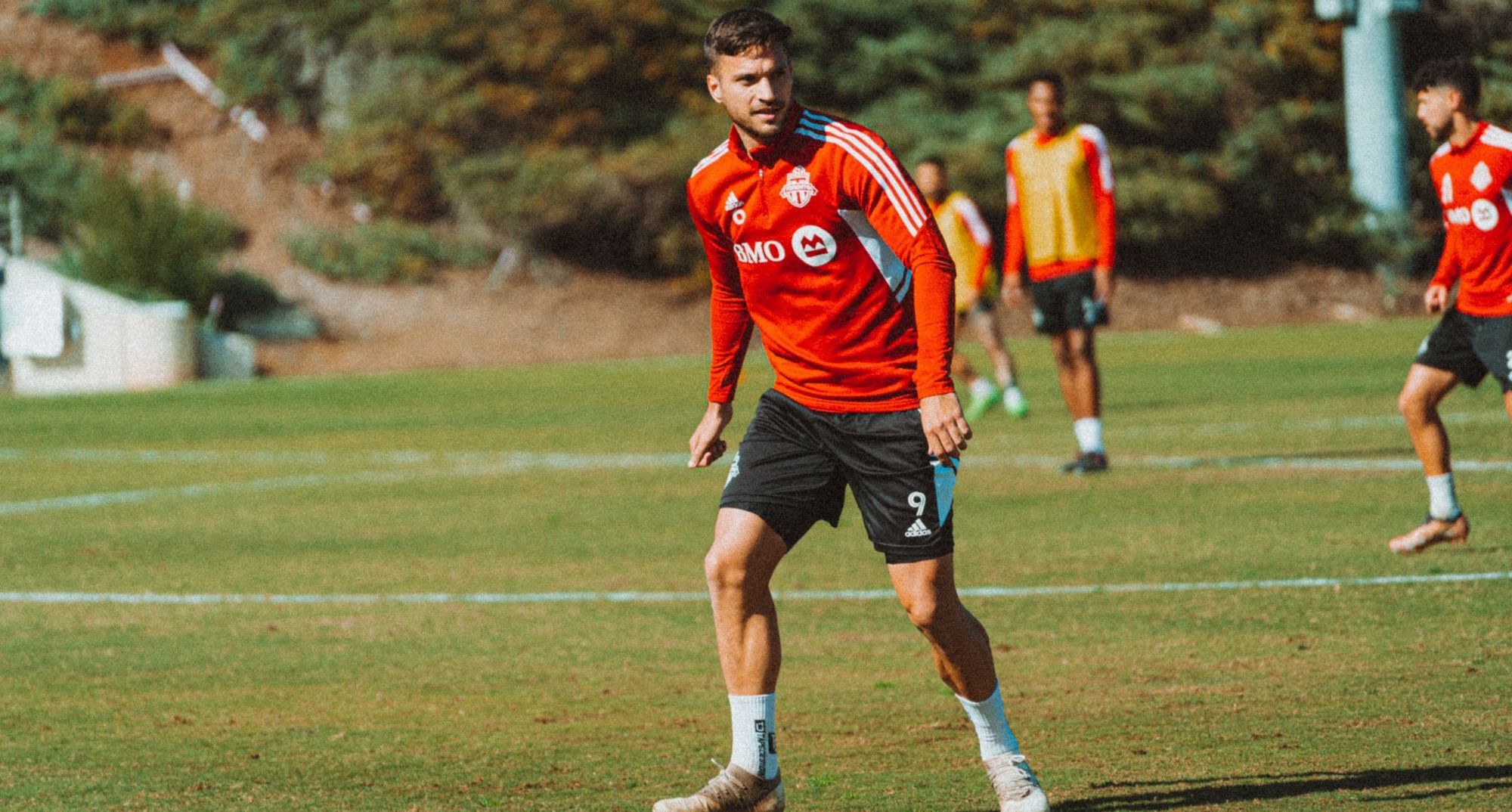 TFC gets favourable CanChamp draw
Last week, Canada Soccer conducted the official draw for the 2023 Canadian Championship, and Toronto FC found out the path it must travel in order to lift the Voyageurs Cup for a ninth time.
As finalists from the 2022 competition, both TFC and the Vancouver Whitecaps received first-round byes for this year's tournament which means they won't enter the fray until the quarter-finals. Vancouver is the only MLS team on its side of the bracket, but the Whitecaps would have to win two road games (in the quarter-finals and semifinals) before it would have a chance to play at home (in the final).
Toronto made out much better. The Reds will host the winner of the first-round encounter between CF Montreal and Vaughan Azzurri (League1 Ontario) in the quarter-finals between May 9-11, and would also host the semifinals at BMO Field against a lower-ranked team (one of HFX Wanderers FC, Atletico Ottawa, Forge FC from the CPL, or FC Laval of Première ligue de soccer du Québec) between May 23-25.
Going up against a top-tier club such as CF Montreal in the quarter-finals isn't ideal under normal circumstances. But I would argue that with all the roster and coaching changes that Montreal has undergone this off-season that it won't be the same team that it was last year when it finished second in the MLS Eastern Conference table. Plus, the fact that the quarter-final showdown is at BMO Field tips things in TFC's favour even more. After that, you'd have to like Toronto's chances against one of the CPL teams or FC Laval in the semis, especially as it would be playing at home. All in all, TFC has a pretty clear path to the final (June 6-8).
On the other side of the bracket, it's guaranteed that at least three teams from the CPL or League1 BC will qualify for the semifinals, and considering the Whitecaps have previously lost to CPL teams in this competition, the prospect of another upset isn't out of the question. So, the Reds stand a decent chance of facing a lower-ranked club should they make it to the final.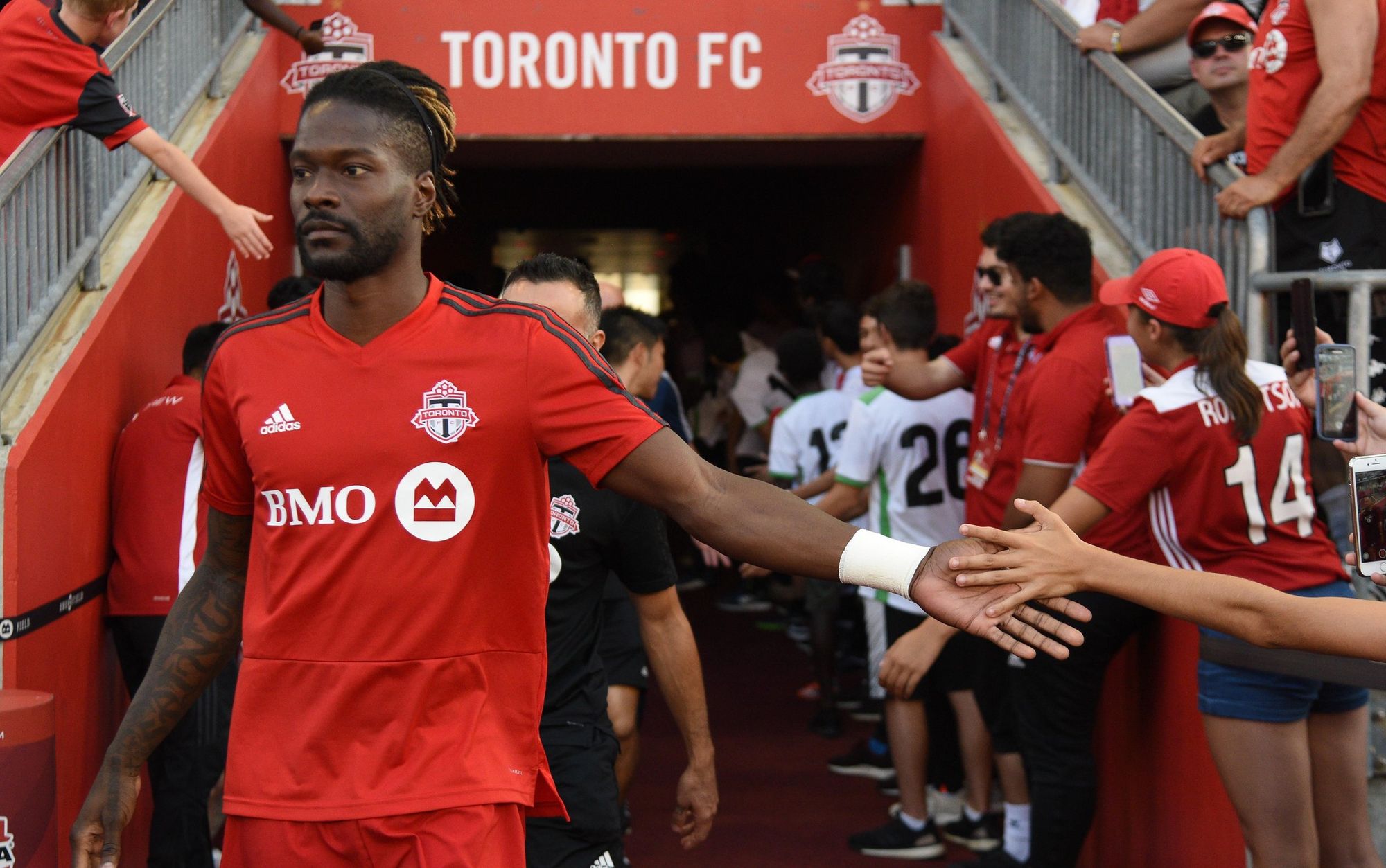 Final stretch of pre-season for the Reds
After being back in Toronto briefly last week, the Reds returned to California for the second and final leg of pre-season training camp.
The first portion of camp in San Diego saw TFC play a pair of closed-door games against Club Tijuana of Mexico's LIGA MX and the San Jose Earthquakes.
Things really heat up now for Toronto as it will compete in the 2023 Coachella Valley Invitational tournament as part of its pre-season preparations for the MLS campaign.
The 12-team competition started on Jan. 29 and runs until Feb. 18 at the Empire Polo Club in Indio, California. Here is Toronto's schedule for the tournament:
Wednesday, Feb. 8 – Toronto FC vs. Vancouver Whitecaps FC (4:00 p.m. ET)
Saturday, Feb. 11 – Toronto FC vs. LAFC (2:00 p.m. ET)
Wednesday, Feb. 15 – Toronto FC vs. Portland Timbers (5:00 p.m. ET)
After its three matches at the Coachella Valley Invitational, the Reds will play one final pre-season game against the LA Galaxy on Feb. 18 at Dignity Health Sports Park.
These games are vitally important for TFC as they give Bob Bradley one last chance to put his team through its paces and build some chemistry ahead of the start of the MLS regular season which kicks off later this month.
---
---
Stories to look out for at TFC Republic
Sean Johnson's move to Toronto FC was a major coup for the Reds, as they managed to plug one of their biggest roster holes following the off-season departures of Alex Bono and Quentin Westberg. "Everyone that you speak to that has been around him talks about how he brings the level up around him," Bob Bradley said at last week's introductory press conference for Johnson.
Johnson, a 33-year-old native of Georgia, is widely regarded as one of the league's best goalkeepers. He is coming off another sensational season in which he finished second in MLS in clean sheets with a career-high 14, and was named the MVP of the 2021 MLS Cup final. How is his move to Toronto FC being viewed in NYCFC circles? I recently spoke to New York-based broadcaster Glenn Crooks, who has covered Johnson's entire career at NYCFC, to find out. Look for my feature story in the coming days.
Other stories that will be published later this week include:
My weekly TFC random thoughts column.
A video blog on the current state of the union at Toronto FC.
I hope to be interviewing Lukas MacNaughton this week for a feature story.
The latest instalment of our Toronto FC Flashback series.
Another edition of reader mailbag.
I'm expecting TFC to announce the signing of Norwegian centre back Sigurd Rosted this week. I'll have a full recap if it gets announced.
I'll have an in-depth story on the Canadian women's team roster for the SheBelieves Cup if it gets released this week.
And much more!
---
TFC Republic mailbag
TFC Republic will feature a regular reader mailbag column where I answer questions from subscribers about Toronto FC and Canadian soccer in general.
I'll answer the best questions submitted to me by TFC Republic readers, so feel free to drop me an email at johnmolinaro@rogers.com. You can also reach out to me via Twitter and Facebook.
(Top photo courtesy of torontofc.ca)
---
TFC Republic is a paid-subscription website. All of the content at TFC Republic is behind a paywall, and you need to be a subscriber to access it. It costs only $8 for a one-month subscription, or $50 for a full year (prices include 13% GST/HST). What a great deal, eh?  Don't miss out, and order your TFC Republic subscription today!