Newsletter
TFC Republic Weekly: October 10-16 lookahead
TFC's final game of the 2022 MLS campaign underlined just how much work club management has to do this off-season to strengthen the roster.
Welcome to the latest edition of TFC Republic Weekly, a free email newsletter that will land in the inbox of both paid subscribers and free members of TFC Republic every Monday.
This newsletter will look at what's in store over the next seven days for Toronto FC, and set up their schedule of games for the week.
You'll also get a glimpse of what to expect at TFC Republic in the coming days.
So, without further ado...
The off-season begins for Toronto FC
Toronto FC's final game of the 2022 MLS campaign underlined just how much work club management has to do this off-season to strengthen the roster.
Hungarian international Dániel Gazdag ran wild by scoring a hat trick and collecting an assist as TFC were outclassed in a 4-0 loss to the Philadelphia Union on Sunday at Subaru Park in Chester, PA.
It has to be said: this was one of the most uninspired and lifeless performances of the year by TFC. Although they were missing several key starters due to injuries and suspension, that shouldn't be used as an excuse, and this poor outing should raise more questions about the mental fortitude of this team.
Toronto (9-18-7) entered this game with its fate secured, having already been eliminated from playoff contention and locked into a 13th-place finish in the Eastern Conference.  TFC closed out the season with five straight losses, mired in a six-match winless skid, and without scoring a goal in their last 272 minutes of action. The Reds ended up conceding 66 goals in MLS in 2022, tying the franchise record set last year, and registered just three clean sheets
After taking a scalpel to the roster last winter when he first took charge, coach Bob Bradley will likely make more wholesale changes this coming off-season.
"I think we need to look hard at everything," Bradley said after Sunday's game. "Our ability to make certain moves this year were hampered by pre-existing contracts, pre-existing things that didn't allow us to do certain things that we would have liked to do.
"I think we've gotta now step back, look at everything, figure out what's possible in terms of how we continue to [improve] and [sign] the right kind of guys — guys that love football, guys that are excited about what we're trying to do in Toronto. Guys who love to compete, guys that come in every day excited, good teammates … We tried to raise the bar this year but I look hard at everything and say that we have a long ways to go."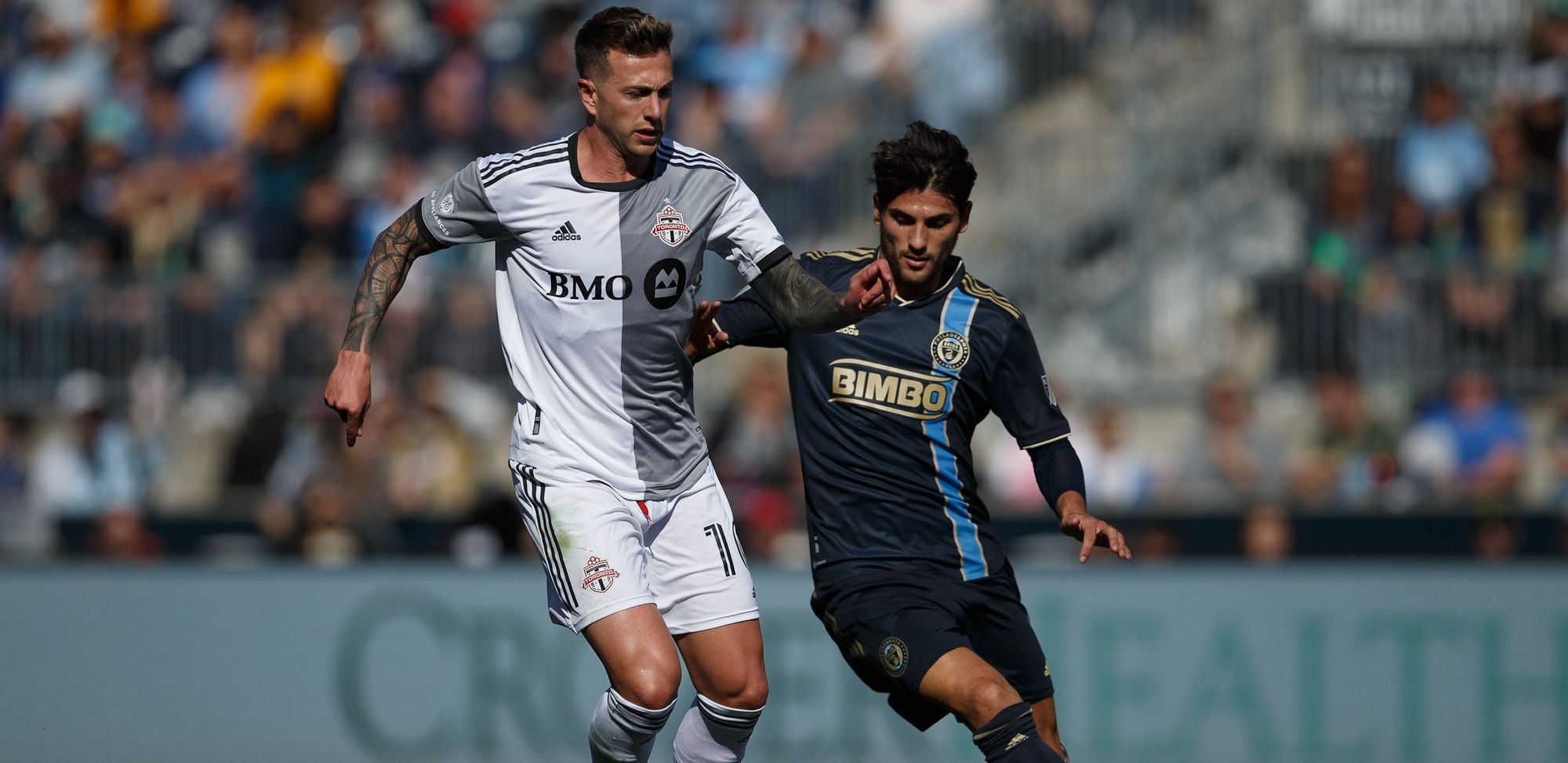 What's next for TFC Republic?
Toronto FC's 2022 MLS campaign is over, but there is no off-season for TFC Republic. Instead of closing things down, we'll be ramping things up from this point on.
In the coming months, we'll have in-depth post-season coverage and analysis of TFC, with a series of feature stories that examines the 2022 campaign and looks ahead to next year. It's going to be a busy next few months for TFC, as coach Bob Bradley looks to tweak his roster. This off-season will also feature the MLS SuperDraft, the MLS Expansion Draft, the free agency and trade windows opening, and so much more.
We'll also have in-depth coverage of the Canadian men's team through its run at the FIFA World Cup in Qatar. We'll also follow the exploits of the Canadian women's team as it prepares for an important international window in the month of November, and cover Forge FC's run in the CPL playoffs.
I'll continue to churn out original content on a regular basis right up until Dec. 21, the day of the MLS SuperDraft, before taking a few weeks off for vacation and then returning to work in January right before TFC opens pre-season training camp.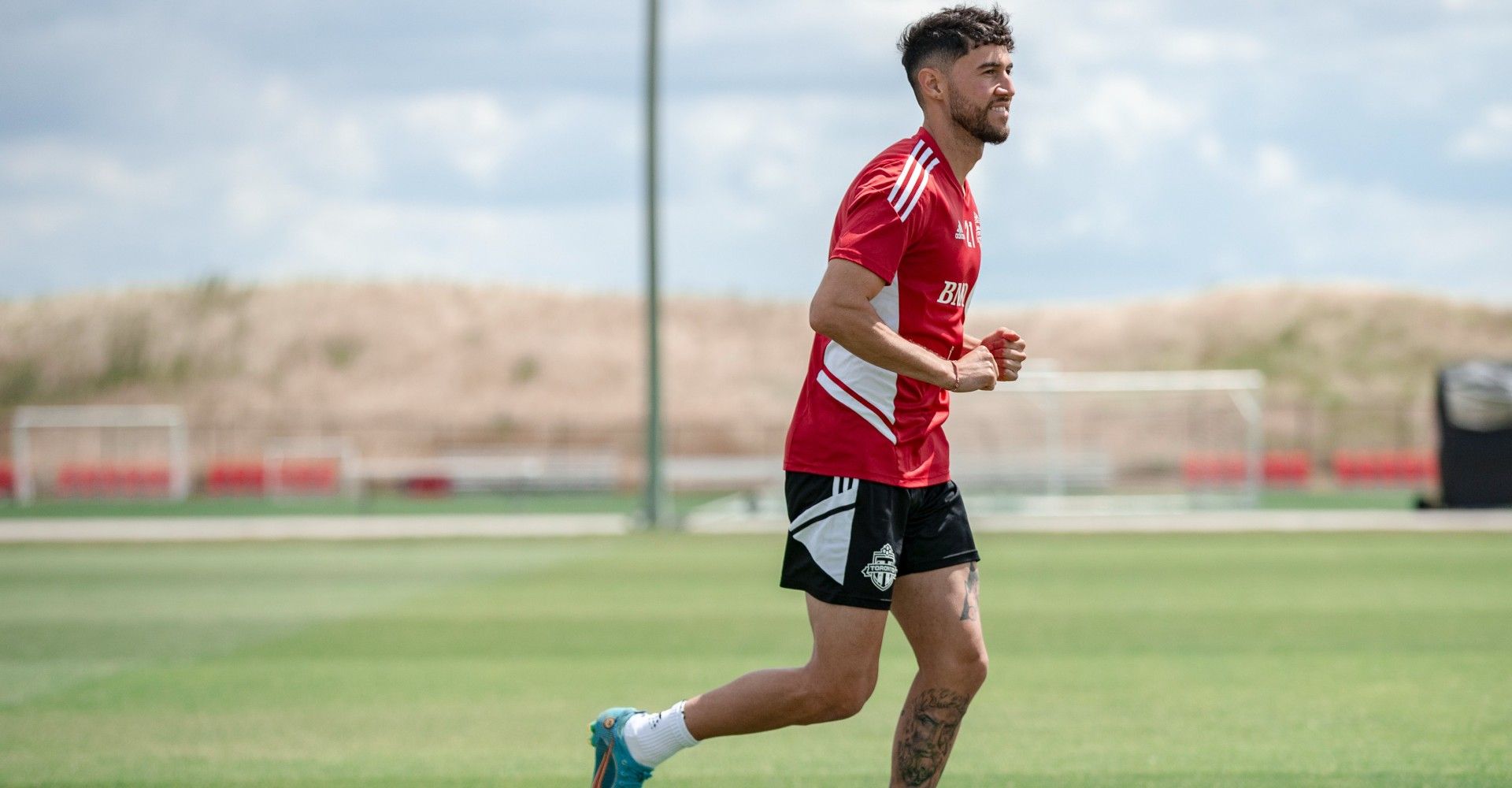 CPL and NWSL playoffs kick off
The Canadian Premier League regular season came to a dramatic close this past weekend, with Atlético Ottawa (who finished last place a year ago) topping the table to clinch home-field advantage all the way through the playoffs.
A mere three points separated Ottawa and fourth-place Pacific FC, which shows you just how close of a campaign it was from beginning to end.
The first round of the playoffs kicks off this weekend with Pacific hosting Ottawa and Cavalry FC welcoming Forge FC in the first leg of their semifinal series. Ottawa and Forge will host the return legs on Oct. 23. The CPL Final will be held on Oct. 29.
The National Women's Soccer League playoffs also begin this weekend. The Houston Dash host the Kansas City Current and San Diego Wave FC host the Chicago Red Stars in the opening round. The Portland Thorns and OL Reign both have first-round byes.
All six teams in the playoffs boast at least one Canadian player on their roster, so the NWSL Championship game on Oct. 29 will feature at least two members of Canada's women's team.
The Canadian players who'll be involved in the NWSL playoffs are:
Chicago Red Stars: Bianca St-Georges
Houston Dash: Allysha Chapman, Nichelle Prince and Sophie Schmidt
Kansas City Current: Desiree Scott
OL Reign: Jordyn Huitema, Quinn
Portland Thorns: Christine Sinclair, Janine Beckie
San Diego Wave: Kailen Sheridan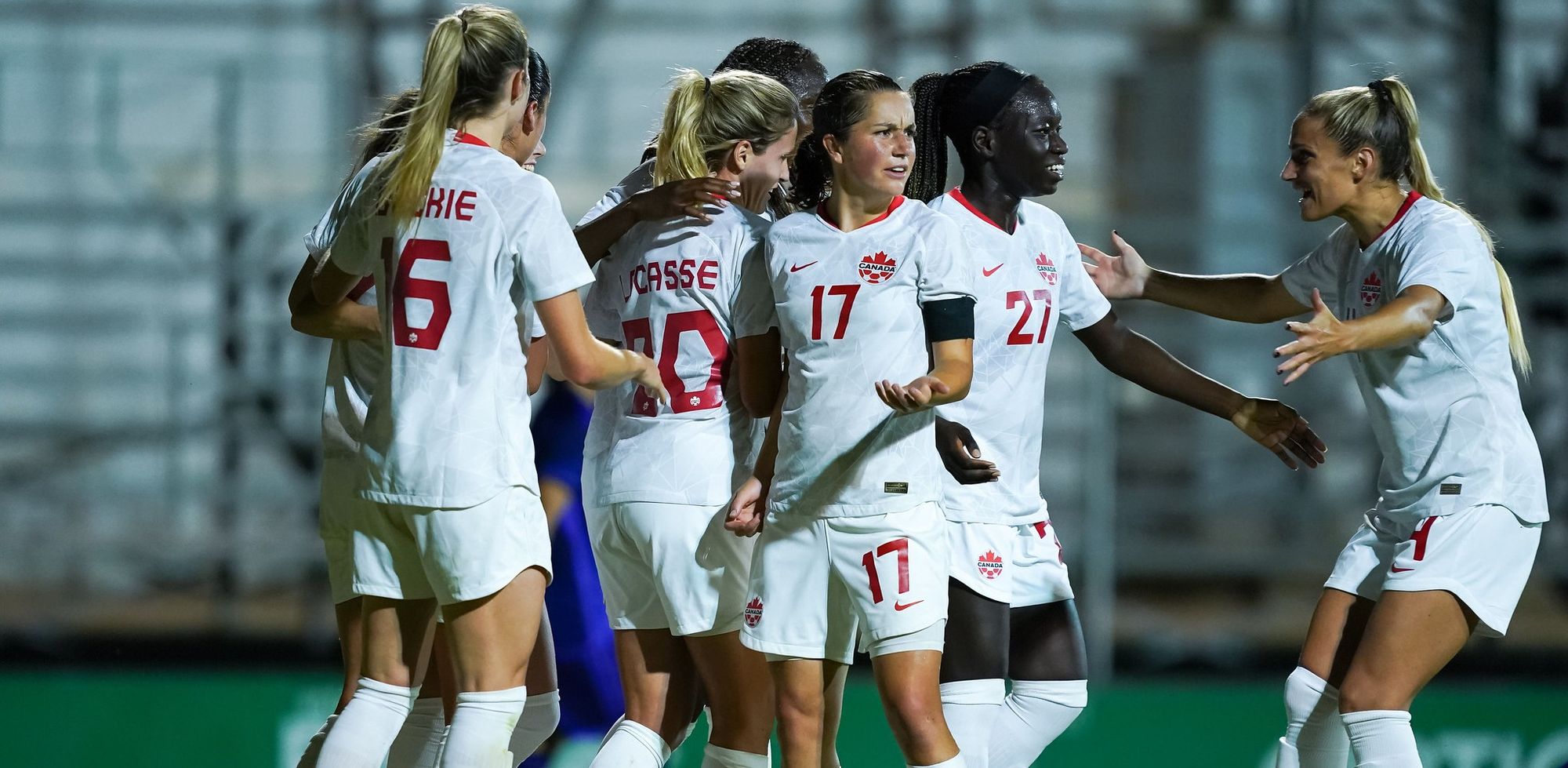 CanWNT vs. Morocco on Monday
Fresh off a 2-0 win over Argentina last Thursday, the Canadian women's team will close out this month's international window with a friendly against Morocco. Like Argentina, the African nation booked its spot at next year's FIFA World Cup, so this contest could give Canada a glimpse of what it might expect to see next summer in Australia and New Zealand.
"These games are important because these two nations are potential opponents that we could face at next summer's World Cup," Canadian midfielder Sophie Schmidt told TFC Republic.
Seeing as this will be Canada's second game in five days you can expect coach Bev Priestman to make a number of lineup changes against Morocco.
"I came into this window knowing that across the two games... I've targeted some players to get some experience; some younger players and some newer faces who maybe haven't had a start, but who consistently come on for us. And then surround them with some experience," Priestman said.
"There'll be quite a few changes in the lineup, and a balancing act around getting some exposure and then at the same time keeping our experienced players ready and engaged."
Canada has met Morocco twice before, with both games taking place in February 2001 in Rabat. Canada won the opener 4-0, with a brace by Silvana Burtini, and goals by Christine Sinclair and Kristina Kiss. Canada lost 1-0 in the rematch two days later.
Morocco is 76th in the current FIFA world rankings, 69 spots below Canada.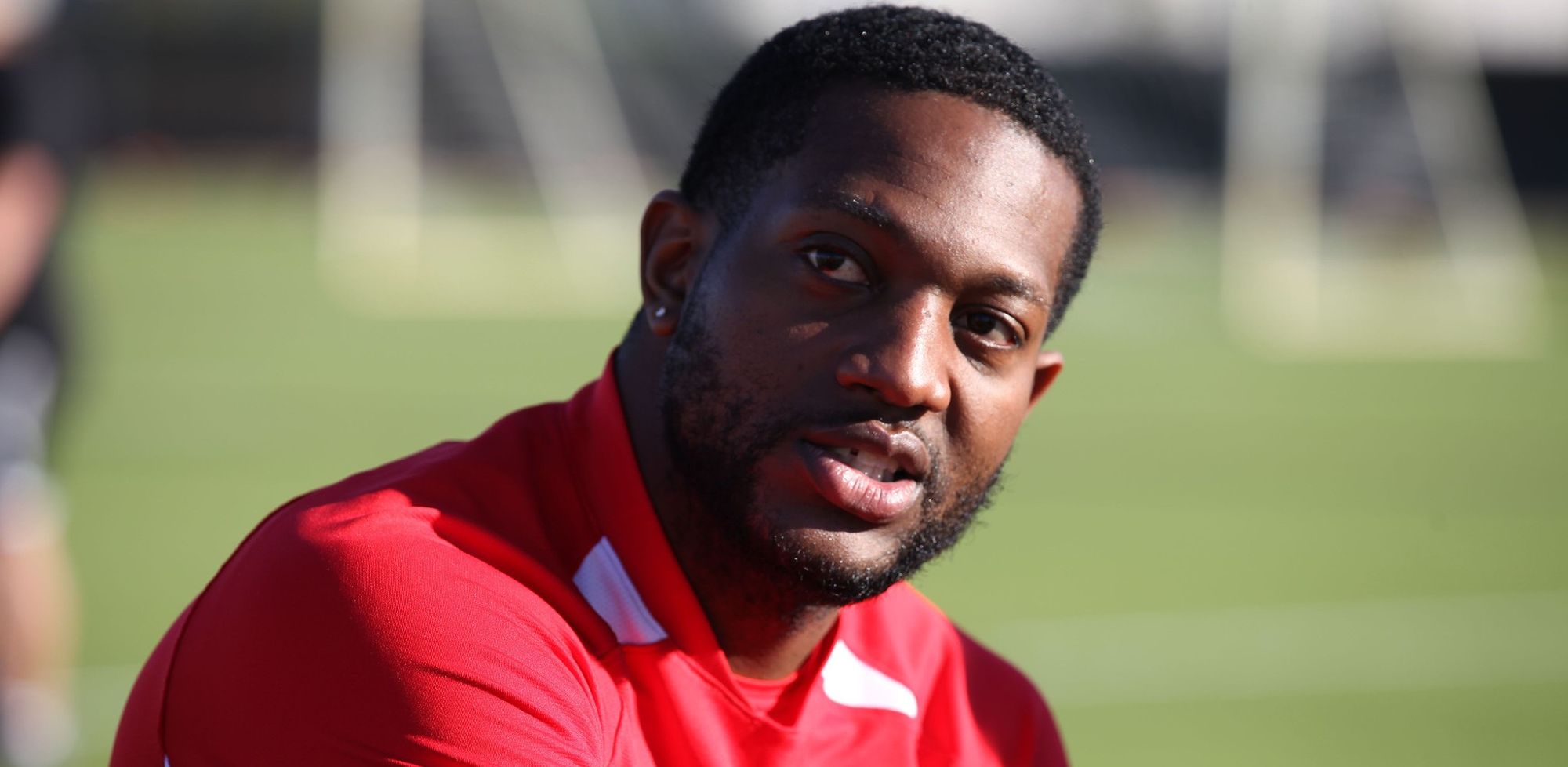 Happy Thanksgiving!
I just wanted to take this opportunity to wish a Happy Thanksgiving to all TFC Republic subscribers. I hope you are enjoying the holiday with family and friends.
And, as always, I want to thank you for subscribing to TFC Republic and your support of independent Canadian soccer journalism. It genuinely means the world to me.
Happy Holidays!
---
---
Stories to look out for at TFC Republic
Toronto FC will have its annual locker clean out day this coming week. It's the last chance for the media to speak to players, coach Bob Bradley and club president Bill Manning before everybody goes their own way for the off-season. The annual event offers a glimpse into what club management thinks about the campaign that just finished, and also what changes need to be made in the off-season. I'll have a full report breaking down the day at TFC Republic
Other stories that will be published later this week include:
Peter Galindo's weekly analytics and tactical feature looks back at the year that was for Toronto FC in 2020.
My column on the current state of the union at TFC as the club enters the off-season.
My feature on Canadian women's team veteran Sophie Schmidt.
In-depth pre- and post-game coverage of Canada's friendly vs. Morocco.
In-depth pre- and post-game coverage of Forge FC's CPL playoff game vs. Cavalry FC.
My preview of the NWSL playoffs and the Canadian players involved.
My preview of Canada at the 2022 FIFA U-17 Women's World Cup, which kicks off this week in India.
Another edition of reader mailbag.
And much more!
---
TFC Republic mailbag
TFC Republic will feature a regular reader mailbag column where I answer questions from subscribers about Toronto FC and Canadian soccer in general.
I'll answer the best questions submitted to me by TFC Republic readers, so feel free to drop me an email at johnmolinaro@rogers.com. You can also reach out to me via Twitter and Facebook.
(Top photo courtesy of torontofc.ca)
---
TFC Republic is a paid-subscription website. All of the content at TFC Republic is behind a paywall, and you need to be a subscriber to access it. It costs only $8 for a one-month subscription, or $50 for a full year (prices include 13% GST/HST). What a great deal, eh?  Don't miss out, and order your TFC Republic subscription today!