Newsletter
TFC Republic Weekly: May 2-8 lookahead
It's a busy week ahead for TFC, with a pair of road games against FC Cincinnati and the Vancouver Whitecaps.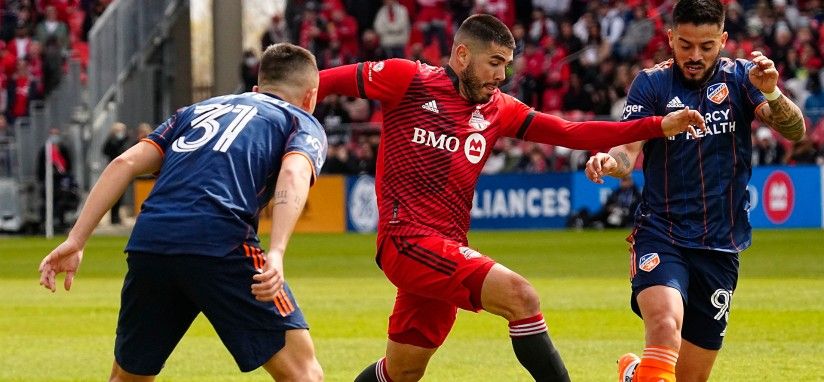 Welcome to the latest edition of TFC Republic Weekly, a free email newsletter that will land in the inbox of both paid subscribers and free members of TFC Republic every Monday.
This newsletter will look at what's in store over the next seven days for Toronto FC, and set up their schedule of games for the week.
You'll also get a glimpse of what to expect at TFC Republic in the coming days.
So, without further ado...
Toronto FC keeps leaking goals
A pair of cheap goals by FC Cincinnati further underlined TFC's defensive woes this season, as they suffered their second straight loss in a 2-1 defeat to FC Cincinnati on Saturday afternoon at BMO Field.
Toronto (3-4-2) is tied for the second-best attack in the Eastern Conference with 16 goals, but it also boasts the league's second-worst worst defensive record (19 goals).
TFC have conceded in each of their nine games this year, which means they have gone 17 straight league matches without a clean sheet, a streak that dates back to Sept. 29, 2021
Another startling stat is that of the 19 goals they have coughed up this year, 11 of them have come in the first half, or 58 per cent. Slow starts to the game have been killing Toronto this season, forcing it to dig itself out of a hole and play from behind far too many times.
"Part of it is still when the other team does certain things to try to slow down your build up or they have got numbers back. Unlocking them early in the game, the mix between patience, control and still tempo, we haven't found the right blend of all that. So, yeah, the game for me early on, I thought our tempo was too slow," coach Bob Bradley said after Saturday's loss.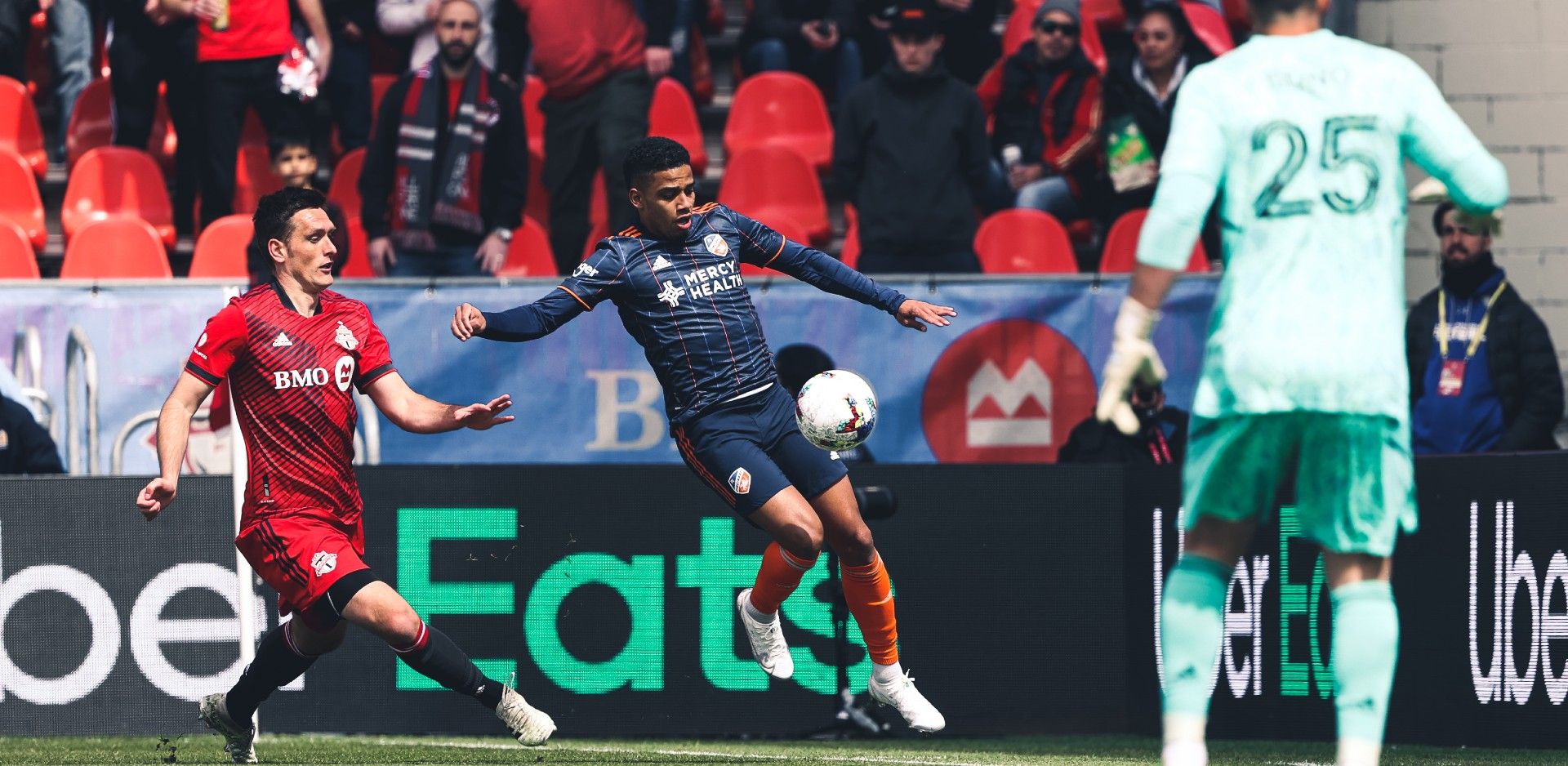 TFC vs.  FC Cincinnati on Wednesday
Toronto FC will face off against FC Cincinnati in the second half of their home-and-home series on Wednesday (7:30 p.m. ET) at TQL Stadium.
TFC leads the all-time series against Cincinnati with four wins in seven regular season meetings. The Reds won both of their previous home games against Cincy dating back to 2019 before the Ohio-based club's victory this past weekend.
Toronto will likely get a closer look at Obinna Nwobodo on Wednesday. The Nigerian midfielder signed with FC Cincinnati last week as its newest Designated player from Turkish club Göztepe S.K., and made his MLS debut as a second-half substitute over the weekend.
"I watched him when he played in Turkey. He's got a good engine. He's athletic and quick in the way he defensively handles situations. Solid technically, but a player who deeper in the midfield is going to be responsible for putting out fires, picking up loose balls, that kind of stuff," Bob Bradley said last week.
Cincinnati will also likely give a start to veteran defender Geoff Cameron, who missed Saturday's game at BMO Field - he didn't travel to Toronto because he is unvaccinated.
This will be the final meeting of the regular season between the sides.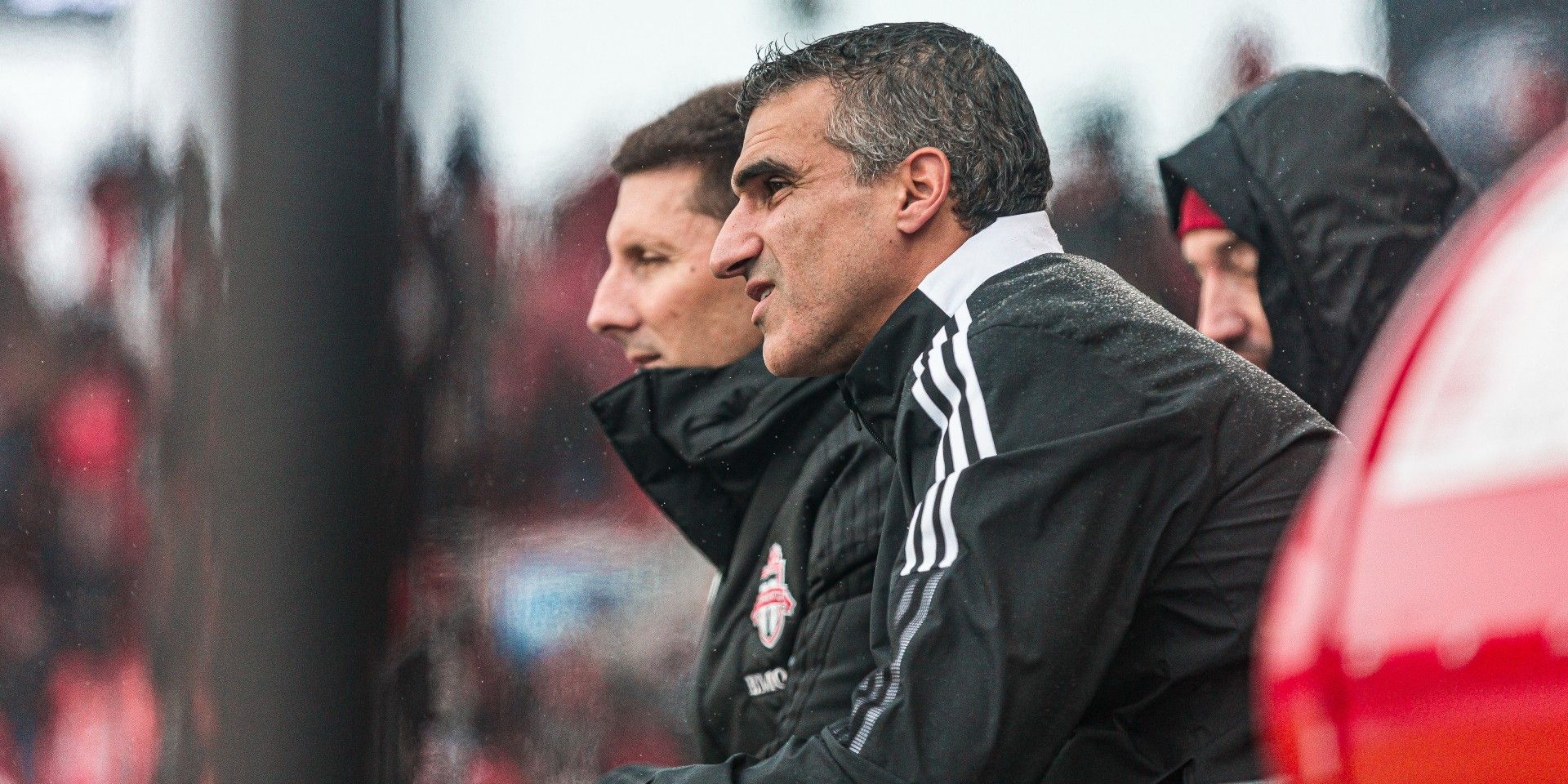 Canada's U-17 women's side closing in on berth for 2022 World Cup
Canada's under-17 women's team continues to roll along at the Concacaf U-17 Championship currently being staged in the Dominican Republic.
The Canadians posted a 4-1 win over Honduras on Sunday to advance to the quarter-finals. Canada plays Costa Rica on Wednesday for the right to go to the semifinals.
The tournament's two finalists, plus the third-place team, will qualify for the FIFA U-17 World Cup in India in October. Should Canada beat Costa Rica, it'll likely meet the United States in the semis. The Americans have been the class of the competition thus far, posting a perfect 4-0 record and have outscored their opponents by a combined 49-0. The U.S. plays Jamaica on Wednesday.
Canada is also undefeated through four games, with three wins. It drew Jamaica 1-1 in the group stage. The Canadians have been led by Rosa Maalouf, a 15-year-old from Ottawa who scored a hat trick against Honduras. She leads the tournament in scoring with nine goals.
Canada won this event in 2010, finishing runners-up in 2012 and 2013, and was third in 2016 and 2018. The Canadian women have qualified for the last six U-17 World Cups, and finished fourth in 2018 when current senior team forward Jordyn Huitema captained the side.
TFC vs.  Vancouver Whitecaps on Sunday
After the Cincinnati match, TFC will hit the road again for a rare road game against the Vancouver Whitecaps on Sunday (4:00 p.m. ET) at BC Place.
This will be the first meeting between Toronto and Vancouver since the sides played to a 2-2 draw on April 24, 2021. In Chris Armas' second MLS game in charge, the Reds took the lead through Luke Singh in the seventh minute before conceding back-to-back goals in the second half. Jonathan Osorio's goal in the 83rd minute allowed the Reds to earn a share of the points at "home" in Orlando.
Vancouver (1-6-1) is dead last in the league's overall standings, having suffered three consecutive losses after beginning the season by going winless in their first four games (with three losses). The Whitecaps were off last week, and haven't played since suffering a 3-0 road loss to Austin FC on April 23.
Toronto leads the all-time series against Vancouver with six wins and three draws in 14 regular season meetings. TFC earned a 1-1 draw against the Whitecaps on May 31, 2019n in their last trip to Vancouver for a regular season game.
This will be the only meeting of the 2022 regular season between the clubs.
---
---
Stories to look out for at TFC Republic
Toronto FC is nine games into the season, and a number of questions linger about the club. Does the back line need to be reinforced? Will the returning Ayo Akinola play alongside Jesús Jiménez? Will Bob Bradley continue on with his youth movement? When will the club start renegotiating with players who are out of contract at the end of the season?
I'll have a special feature that answers these questions and a few more in the coming days.
Other stories that will be published later this week include:
A piece on Ayo Akinola's return from injury at what it means for Toronto FC.
My column on the current state of the union of the Reds.
Peter Galindo's weekly tactical and analytical column takes a look at Carlos Salcedo's inconsistent start to the season for Toronto.
In-depth pre- and post-game coverage of TFC's game against FC Cincinnati.
The latest instalment of our Toronto FC Flashback series. This week, Will Johnson's late goal against Vancouver to seal the 2016 Canadian Championship for TFC.
A special video blog on the Toronto FC vs. Vancouver Whitecaps rivalry.
In-depth pre- and post-game coverage of TFC's game against the Vancouver Whitecaps.
And much more!
---
TFC Republic mailbag
TFC Republic will feature a regular reader mailbag column where I answer questions from subscribers about Toronto FC and Canadian soccer in general.
I'll answer the best questions submitted to me by TFC Republic readers, so feel free to drop me an email at johnmolinaro@rogers.com. You can also reach out to me via Twitter and Facebook.
(Top photo courtesy of mlssoccer.com)
---
TFC Republic is a paid-subscription website. All of the content at TFC Republic is behind a paywall, and you need to be a subscriber to access it. It costs only $8 for a one-month subscription, or $50 for a full year (prices include 13% GST/HST). What a great deal, eh?  Don't miss out, and order your TFC Republic subscription today!