Newsletter
TFC Republic Weekly: July 25-31 lookahead
Toronto FC has a chance to win another trophy when it faces the Vancouver Whitecaps in Tuesday's Canadian Championship final.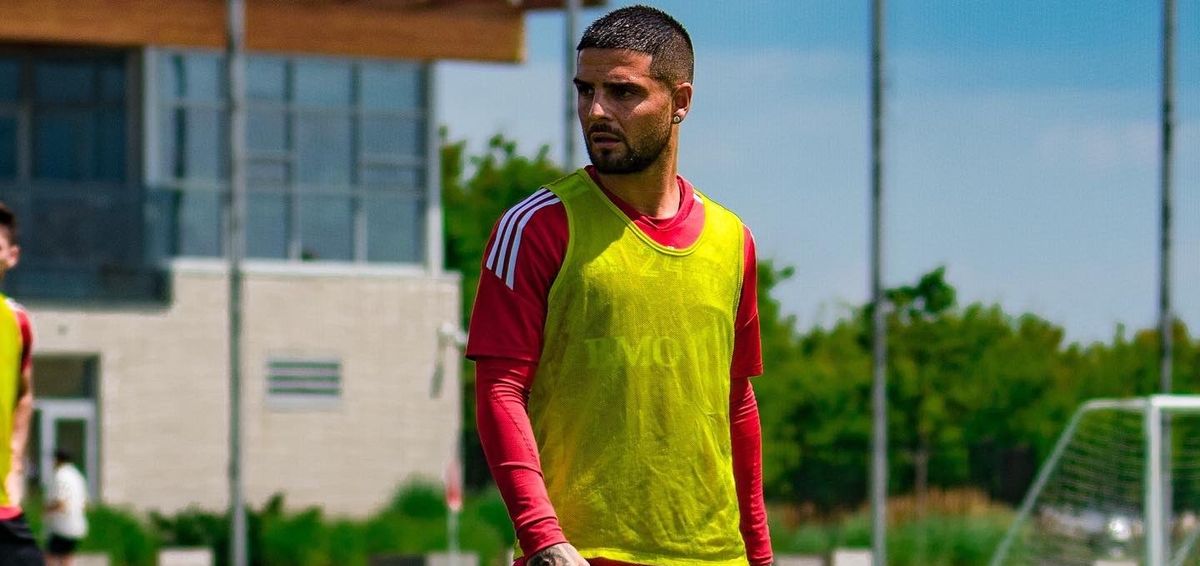 Welcome to the latest edition of TFC Republic Weekly, a free email newsletter that will land in the inbox of both paid subscribers and free members of TFC Republic every Monday.
This newsletter will look at what's in store over the next seven days for Toronto FC, and set up their schedule of games for the week.
You'll also get a glimpse of what to expect at TFC Republic in the coming days.
So, without further ado...
The Bernardeschi-Insigne show
Buoyed by the debuting Lorenzo Insigne and Federico Bernardeschi, Toronto FC put on quite the show in a 4-0 home win over Charlotte FC this past weekend, snapping its five-match winless skid in style with its best overall performance of the campaign.
Insigne and Bernardeschi only played 45 minutes on Saturday, as they were pulled from the game at halftime by coach Bob Bradley. But the Italian duo packed quite a lot in their MLS debuts.
Bernardeschi collected an assist on Michael Bradley's first goal of the game with a great corner kick delivery into the box, and then the former Juventus star made it 3-0 when his powerful shot from 25 yards out. In doing so, Bernardeschi became the 14th player in club history to score on his debut. He's also the first player to score a goal and record an assist before halftime of his first MLS appearance since Seattle's Fredy Montero in 2009.
As for Insigne, it was his fabulous back-heeled flick that paved the way for Bradley to break into Charlotte's penalty area and score his second goal of the night. Much like Bernardeschi, the former Napoli captain kept Charlotte's defenders honest with his deft touch and ability to seamlessly penetrate into dangerous areas.
"Lorenzo is so sharp. He's a smart guy. You're managing his minutes, but he knows how to manage himself when he's still coming back from injury and hasn't trained that much. That is still what you see when you are around him up close, just how quick he sizes up the performance. Federico has quality, also works. Great to see," Bob Bradley told reporters after the game.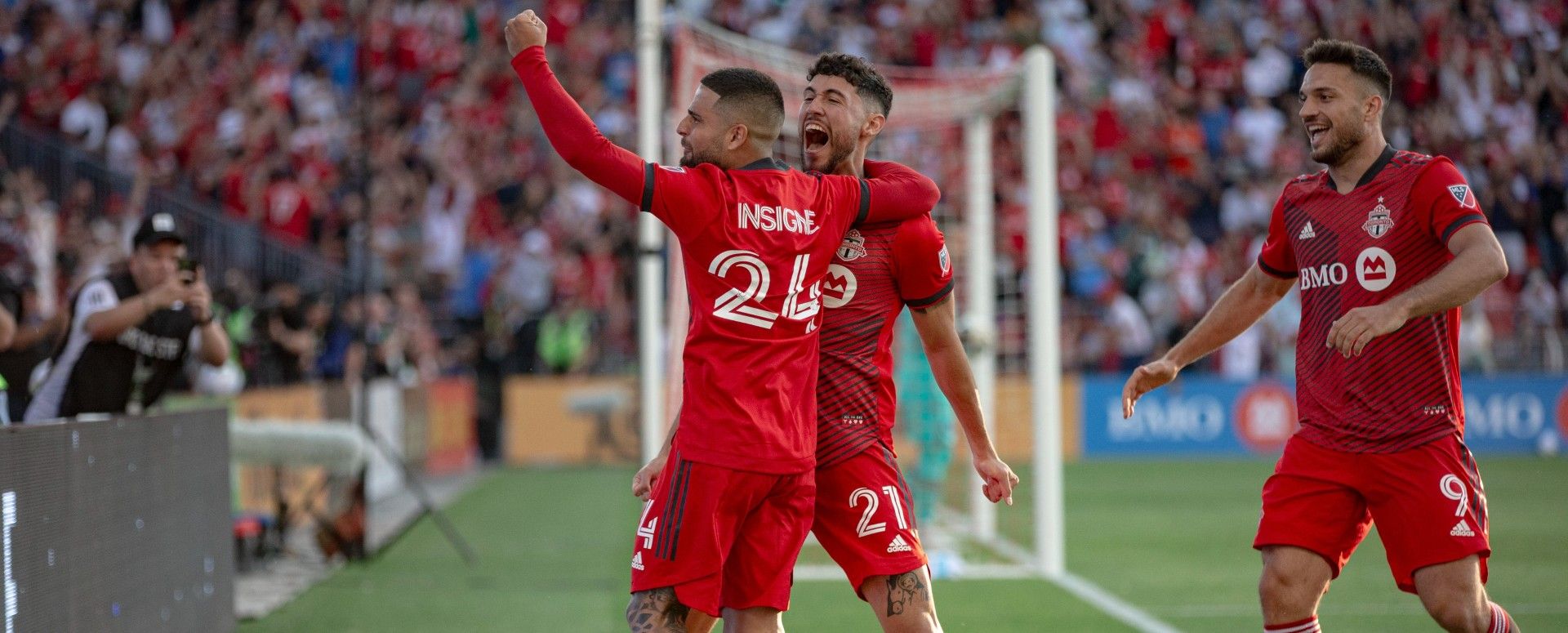 More moves coming from the Reds
In case you missed it last Friday, TFC added some much-needed depth to the back line when they signed free agent Doneil Henry. The Canadian centre back, who was waived by LAFC earlier this month, is signed to the Reds until the end of the 2022 MLS season. This is his second stint with Toronto, having played for the club from 2010 to 2014 after cutting his teeth with the team's youth academy.
The recent departure of Carlos Salcedo left Toronto rather thin at the centre back position, and it needed to add defensive reinforcements during this summer transfer window. Adding Henry, a 29-year-old from Brampton, Ont., to the back line injects some much-needed quality and depth to a team that has been breached 39 times in 22 games this season - the third-worst defensive record in MLS. Henry came on as a second-half substitute against Charlotte on Saturday.
Coach Bob Bradley hinted that the Reds aren't done, and that they are looking to make more roster moves this summer.
"We're still weighing options. Doneil was the one that by the time we looked at everything, he was right there and could be done quickly, and wouldn't in any way interfere with the possibility of some other things planned. So, there was no reason to delay. It was never, like, making one and then that's it. We're still in different discussions looking for ways to make the team better," Bradley said after the win against Charlotte.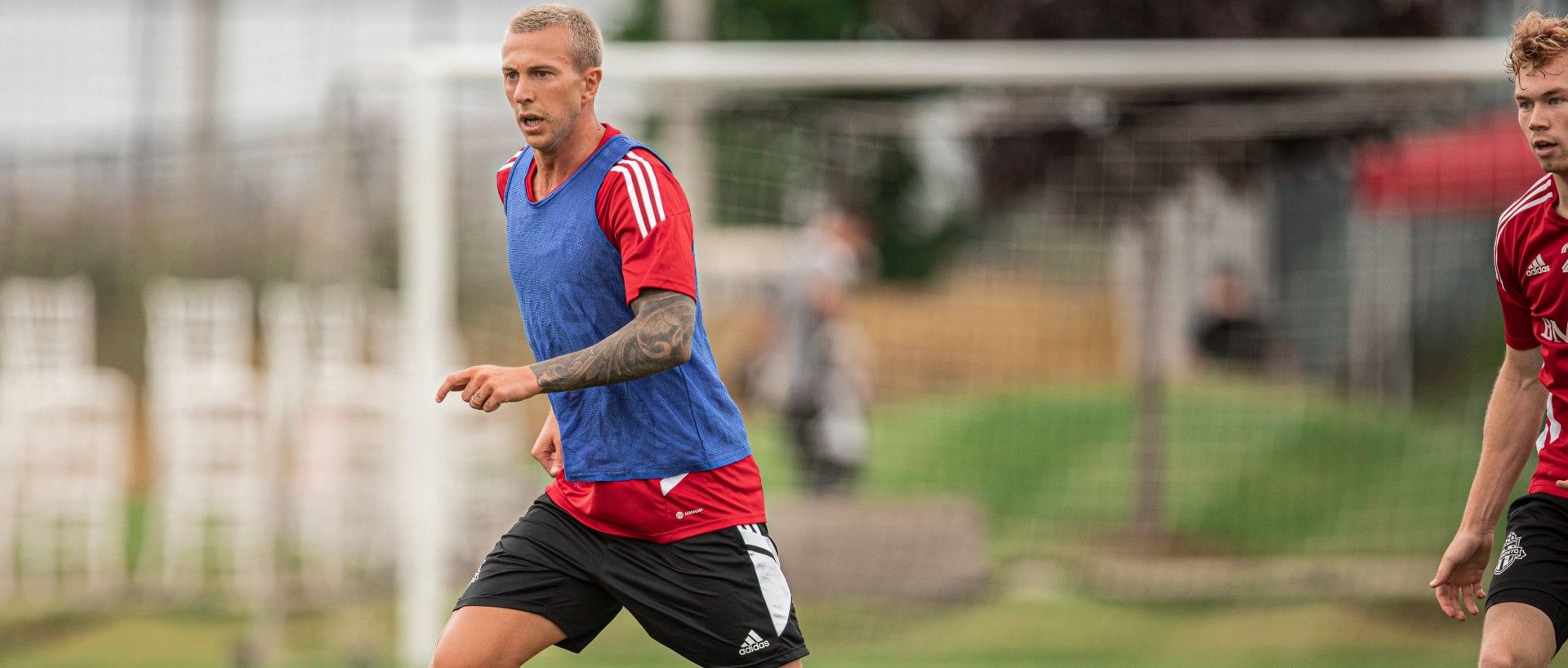 TFC vs. Vancouver on Tuesday
Toronto will attempt to win another piece of silverware when it faces the Vancouver Whitecaps in the 2022 Canadian Championship final on Tuesday (10:30 p.m. ET) at BC Place.
TFC blanked CF Montreal 4-0 in the semifinals after dispatching HFX Wanderers FC of the Canadian Premier League in the quarter-finals. The Whitecaps beat three CPL teams (Valour FC, Cavalry FC and York United) to book their place in the final.
The Whitecaps defeated TFC 1-0 on May 8 at BC Place in the only previous meeting this season between the two clubs. Former Toronto forward Tosaint Ricketts scored the winner in the 90th minute.
The winner of Tuesday's final not only gets to hoist the Voyageurs Cup, but it also qualifies for the 2023 Concacaf Champions League.
The Reds have won this tournament a record eight times, and have defeated the Whitecaps in the finals on four occasions. Vancouver's lone championship victory came in 2015 when it beat Montreal in the final. With seven goals, Jonathan Osorio is the all-time leading scorer in Canadian Championship history.
The Voyageurs Cup was originally funded and awarded by the Voyageurs, a Canadian soccer supporters group founded in 1996. Since 2008, Canada Soccer has presented the Voyageurs Cup to the champion of the annual Canadian Championship tournament.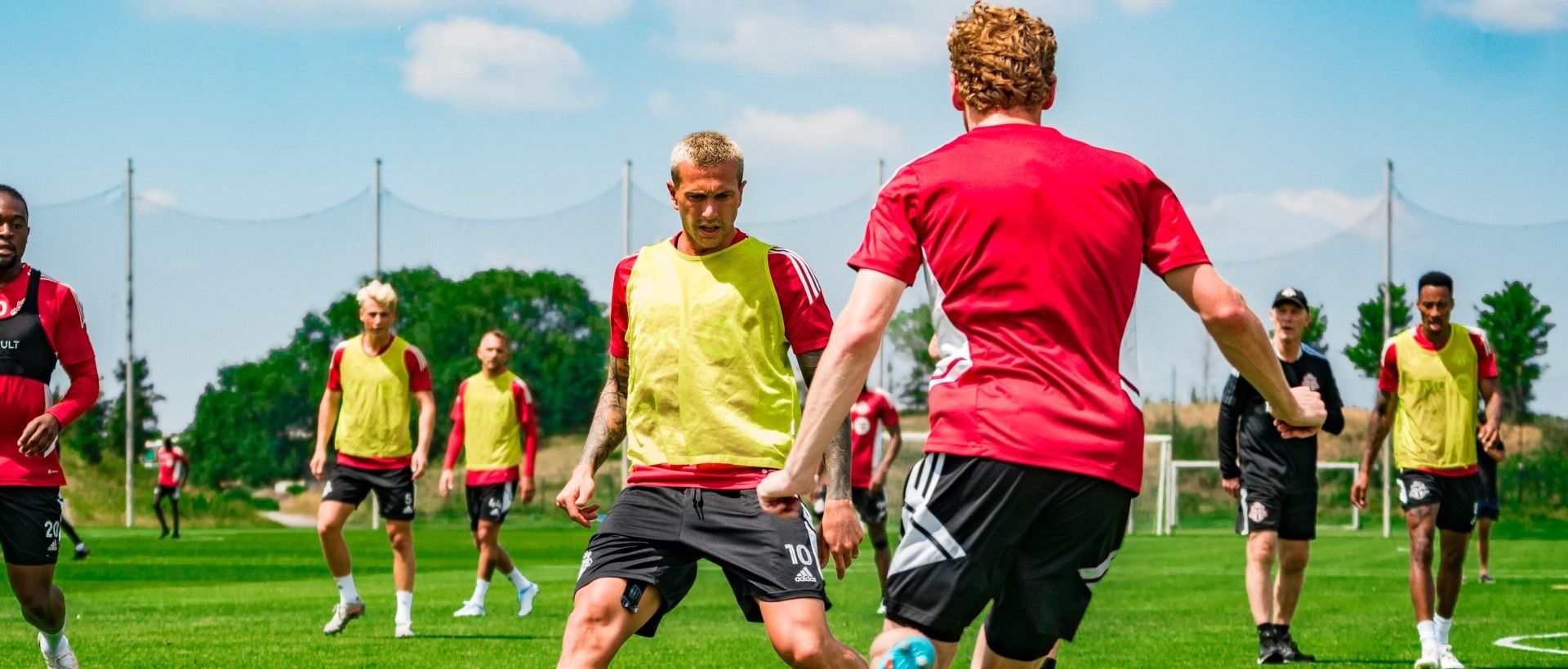 TFC vs. New England on Saturday
TFC returns to MLS action when they visit the New England Revolution on Saturday (8:00 p.m. ET) as they'll face Jozy Altidore for the first time since his departure from the club earlier this season.
These teams haven't met since New England earned a 2-1 road win on Aug. 14, 2021. Down a goal in the second half, the Reds tied things up through Jonathan Osorio in the 79th minute, only to concede a penalty moments later that the visitors converted to take all three points. Toronto would go on to lose its next five in a row, a streak that essentially killed off any faint chance it had of making the playoffs.
New England (6-7-8) currently sits in tenth place in the Eastern Conference standings, three spots and two points out of a playoff spot, and are coming off a 0-0 draw away to the Columbus Crew on the weekend. The Revs are winless in their last five games, with two losses, and have just one win in their previous seven outings.
New England leads the all-time MLS regular season series against Toronto with 14 wins and 11 draws in 35 matches.
This is the first of two regular season meetings between the clubs. They'll square off again on Aug. 17 at BMO Field.
---
---
Stories to look out for at TFC Republic
Would it surprise you to learn that Kosi Thompson ranks fourth on TFC in minutes played in MLS this season? The 19-year-old has played in 20 of the Reds' 22 games (17 as a starter) and has logged 1,457 minutes. Only Michael Bradley (1,970), Jesús Jiménez (1,812) and Luca Petrasso (1,605) have featured more for Toronto.
I recently chatted 1-on-1 with Thompson about his rookie campaign, how he's adjusted from playing with TFC 2 to the senior team, and much more. Look for my feature article later this week.
Other stories that will be published later this week include:
Peter Galindo's weekly analytics and tactical feature focuses on Mark-Anthony Kaye.
My feature story on captain Michael Bradley and his future at TFC.
My feature story on Spanish forward Jesús Jiménez.
In-depth pre- and post-game coverage of TFC's Canadian Championship final vs. the Vancouver Whitecaps.
In-depth pre- and post-game coverage of TFC's road game vs. the New England Revolution.
Another edition of my TFC random thoughts blob.
An in-depth Q&A with former Canadian women's team goalkeeper Stephanie Labbé.
And much more!
---
TFC Republic mailbag
TFC Republic will feature a regular reader mailbag column where I answer questions from subscribers about Toronto FC and Canadian soccer in general.
I'll answer the best questions submitted to me by TFC Republic readers, so feel free to drop me an email at johnmolinaro@rogers.com. You can also reach out to me via Twitter and Facebook.
(Top photo courtesy of torontofc.ca)
---
TFC Republic is a paid-subscription website. All of the content at TFC Republic is behind a paywall, and you need to be a subscriber to access it. It costs only $8 for a one-month subscription, or $50 for a full year (prices include 13% GST/HST). What a great deal, eh?  Don't miss out, and order your TFC Republic subscription today!