Q&A
Jason Hernandez reflects on busy 1st six weeks in charge of TFC
In a 1-on-1 interview with TFC Republic, Toronto FC's GM discusses the roster moves he's made so far, Richie Laryea's departure, speculation about Federico Bernardeschi's future and much more.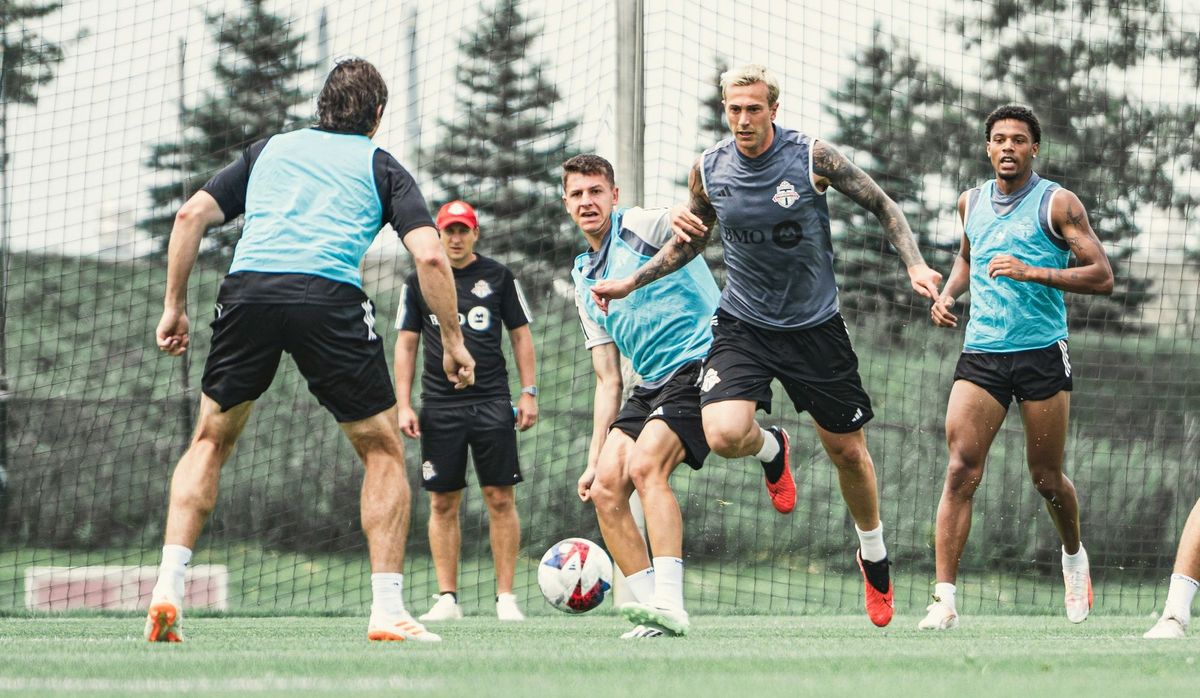 This story is out from behind TFC Republic's paywall and is free to read.
You can subscribe to TFC Republic by
CLICKING HERE
, or by clicking on the subscribe button on the home page. A monthly subscription costs just $8, while a yearly subscription is $50 (a savings of 48%).
You can forgive Toronto FC GM Jason Hernandez if his head is still spinning.
"It has been a whirlwind of a time here. But all in all, it's all been good," Hernandez told TFC Republic on Monday at the start of a 45-minute Zoom chat that covered a wide range of important topics.
Hernandez, 39, took over the reins of the embattled MLS team on June 27 after former coach and sporting director Bob Bradley was fired. Since being appointed GM by club president Bill Manning, Hernandez hit the ground running by making a number of roster moves during the MLS secondary transfer window that he hopes will strengthen the side in the short- and long-term. At the same time, TFC have continued to struggle for results and goals under interim coach Terry Dunfield.
In part 1 of this one-on-one interview with TFC Republic, Hernandez discussed his first six weeks on the job, some of the deals he's made so far, and much more.
This Q&A has been lightly edited and trimmed for brevity and clarity.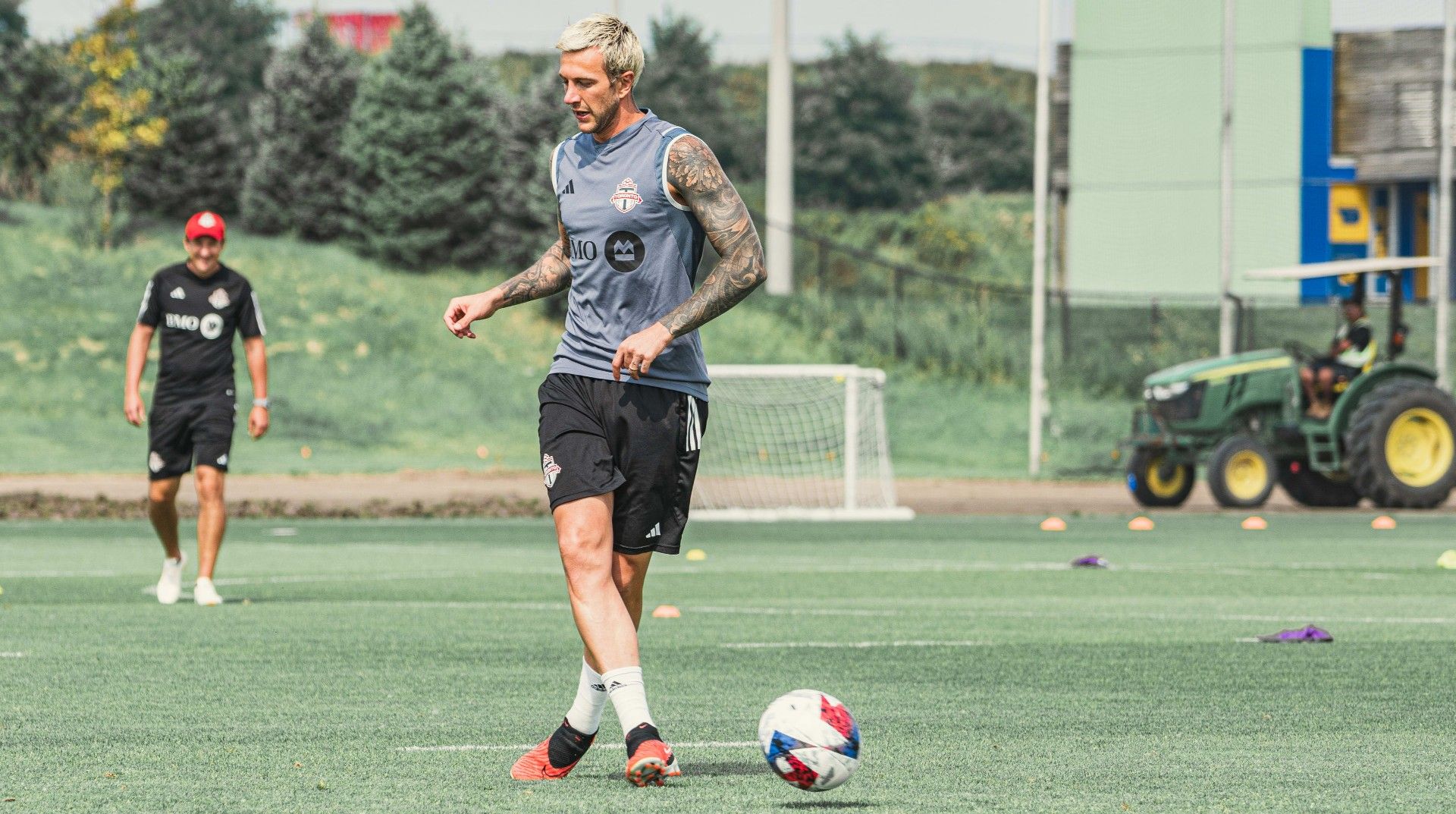 What has the job of Toronto FC GM been like for you so far?
It's interesting. When this all happened, it was very bittersweet. It was bitter because I got the opportunity at a time when the club is not in a good way, changes have to be made and my club is suffering. But also sweet in the sense that I've been working very hard towards this goal to get this chance, and so I'm very happy to be afforded this opportunity.
In many ways it's not how you'd draw it up; the idea to take the role when Bob is no longer with us, and Jack Dodd [former director of scouting and assistant GM] just took the position with Portland. When you talk about some essential pieces of the puzzle not being here and the league's transfer window opening in about a week after getting the job, it's certainly a big challenge. It has been a lot of long nights and a lot of work and little sleep. But now that the transfer window has closed, we have a chance to regroup, lay out what this next stretch is going to look like, and understand the short-, medium- and long-term goals that we're aiming for. It has been quite a busy time, but I was up for it, and I feel pretty positive.
You just mentioned the goals that you have set. What are they?
In the short-term, the day when I got the call to become general manager, we understood that we had a transfer window approaching in a week without a clear decision on the appointment of a coach. So, it became a matter of determining how we want to go about addressing the roster in this window. From a short-term perspective, we made the decision of taking a "do-no-harm" approach. The idea was how many moves could we make that we felt would stabilize the group from a sporting perspective and improve the group from a roster build, salary cap asset perspective moving forward.
A lot of the moves we made had little financial implications on our salary cap, but also created a ton of freedom and flexibility moving forward. The idea was such that when a decision is made around a new coach, whether it's Terry or someone else, we'll have a plethora of assets and levers to pull in order use to address team needs. That was the short-term goal and considering all the different things we were able to do that goal was achieved. So, that's positive.
At the same time, you don't want to go on a run where you make a coaching change and still not find a way to get results on the field. So, that part is still a work in progress. That's the most difficult part of it all. You're trying to manage all of these pieces but you're also tying one hand behind your coach's back in a sense because one day a player is here and then I have to let Terry know, "Hey, in 48 hours that guy may no longer be here, so don't count on him for the weekend." It's a very difficult challenge from a sporting perspective and from a roster build perspective. But part of the Day 1 conversation I had with Bill was the changes in the short-term were going to be uncomfortable; it wasn't going to be easy. I think we've managed through that part this far.
So, you made the decision not to make any big roster moves during the transfer window and want to wait until a new permanent coach is in place before making the long-term fixes to the roster. Do I understand that correctly?
In general, yes.
How did the loan deal for Franco Ibarra with Atlanta United come about?
Franco, if you were to do a Google search on him, you'd find out he's a multi-million-dollar player. For us, in a position of need where Michael [Bradley] was out injured and still on the road to recovery, to think that'd we be able to acquire a player of Ibarra's quality for $50,000 of GAM, and he's going to sit in one of our U22 Initiative slots, and Atlanta will assume all of the discretionary spend of the player, to be able to do that is an A1 move. It's a home run. From a salary cap perspective, a roster perspective and a need perspective, that was an easy one.
What about trading Mark-Anthony Kaye to New England for the Latif Blessing?
That one was a little more difficult just because of the outlay it took us to get Mark in the first place and what he meant to the club as a former youth player and a member of Canada's national team. That's not a trade you make lightly.
Over the past 18 months our first team has dealt with all kinds of different variables from week to week as far as what each game was going to look like. I think you could say that if Mark's name was called, he was going to go out there and give 100 per cent and he's going to put his heart and guts out on the field to help us try to get a result. He never once backed down or shied away from any of the challenges we faced during his time here, and for that, I hold a great deal of respect for him.
The reality is that when you get a call for a player like that, and given where we are in the standings, you have to entertain it. New England reached out about Mark and very quickly I had a conversation with Mark and his agent just to say, "New England called about you. I think it's worth a conversation. If you're at all interested in going there, we can talk about it." And it was a very open, honest and clear situation and we got to talking.
For us, the idea of moving off of Mark and getting Latif in return boiled down to what does that do for us? We get a player who is two years younger, and more of a club-friendly contract as far as his wages go. His guaranteed contract is one year less than Mark's, who is guaranteed through 2025 – Latif is only guaranteed through 2024. And you get a guy in Latif who is coming from two winning organizations in LAFC and New England and can give us a boost in terms of new blood, a new life and new voice into the midfield.
Also, Latif is more of a ground coverage guy. He can balance the midfield with his athleticism and quickness, and he's a little bit more versatile than Mark, with all due respect, in that Latif has played on the right wing and at right fullback in a pinch. So, the idea of us having to deal with some injuries during the summer window, having a guy like Latif make sense in all of these ways. So, we said to Mark if the interest is there on your part, I think it makes sense.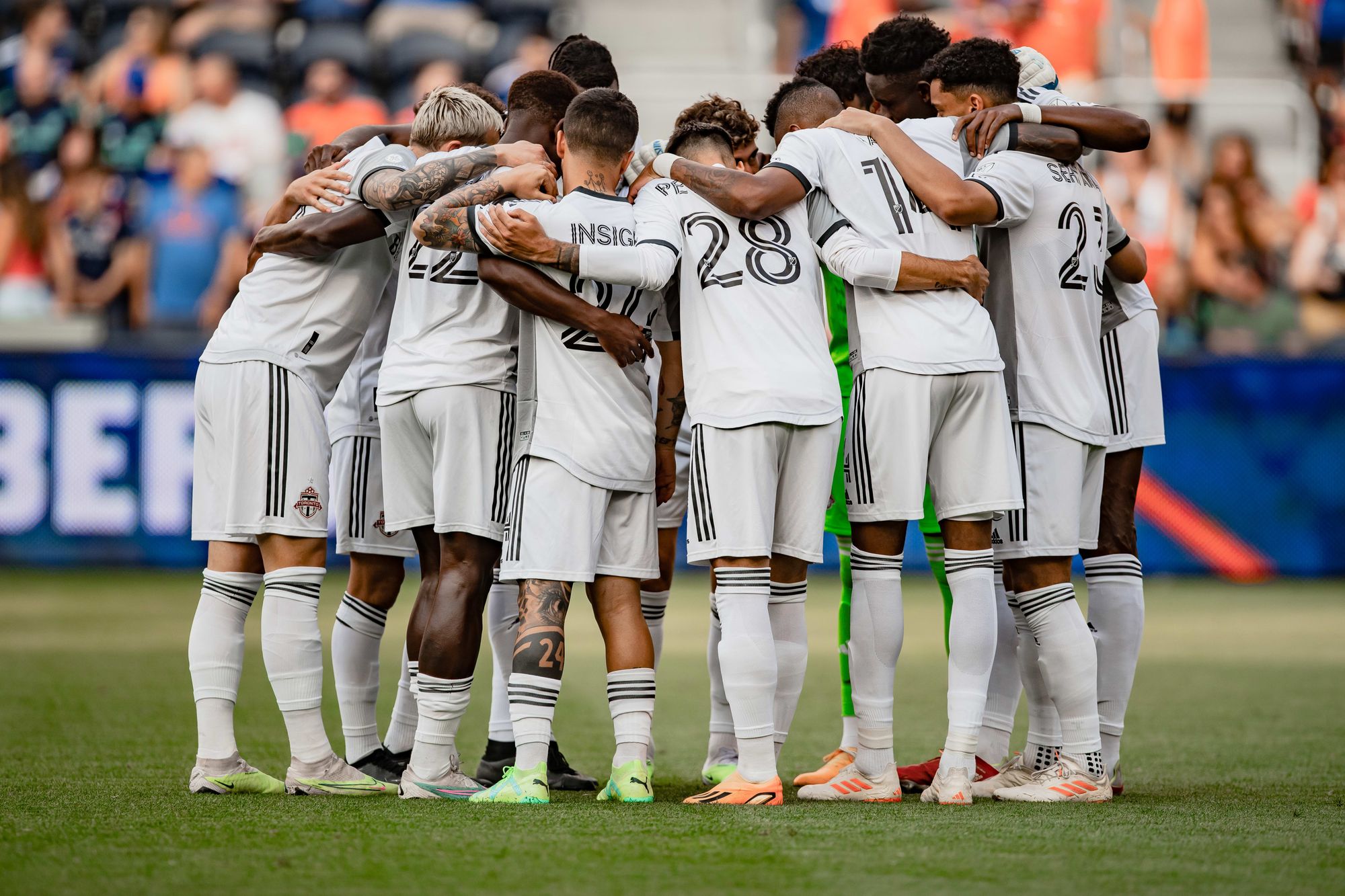 How did Cassius Mailula and Prince Owusu get on your radar?
Cassius was a guy that we'd actually been monitoring for the winter window [in 2023] that we were potentially going to make a move for. At that time for a bunch of different reasons we decided maybe not and that it wasn't the right time to do it. We continued to monitor him over the second part of his season in South Africa. Obviously, he had a breakout season there; he was named the league's young player of the year, and he earned his first senior team cap. So, for us, the idea of getting a dynamic, versatile, young, hungry player – specifically with the U22 Initiative – made a lot of sense. We engaged his club, and it was a lengthy negotiation, as he was a big part of their team, their plans and what they were doing. But we feel very fortunate about his addition.
Part of trying to put some pieces together in this window is not trying to label any of the newcomers as the magic bullet. It's not like Cassius is here and we say, "Hey, we're saved, everyone! Let's all cheer." And I think the idea is similar for Prince.
Prince was someone we were tracking given his season in the second division in Germany, specifically for a team that was not so strong. Yet, he was coming on and scoring a bunch of goals. Specifically, from an analytics perspective, his ability to find good spaces and cash in on his opportunities was quite good. And so, we began to spend more time on him.
We had a lot of work to do on him because of his age [26], and was out of contract at the end of the season, and we can't kid ourselves by ignoring the situation we're in, in terms of asking a player like that to join us. It's an experienced player who is coming off a strong season in Germany, a player who had quite the pedigree in the Stuttgart academy, and a player who was entertaining offers from teams in Holland and Germany.
In reality, what we said to him is we're having our challenges scoring goals, we'd like you to come in and give us a boost there, and by the way we're working on our full-time coaching appointment, so I couldn't say how that would affect him. So, we asked him to sign on a shorter-term deal that's only guaranteed through 2024. It's a little bit of give and take. But I think we're getting a player who is highly motivated, and I think the fact that so many players from Germany's second division have come to MLS and found success here helped us out in the end. He knows Hany Mukhtar (Nashville SC), Timothy Tillman (LAFC) and João Klauss (St. Louis City SC). All of this led us down the path with Prince and we feel very good about his addition.
What led to Matt Hedges being traded to Austin, roughly six months after he signed with TFC as a high-profile free agent?
Pretty quickly after I was hired, I went to the players and said it was clear that we all came in with the best intentions and the best ideas of what the season would look like under ideal conditions. Clearly the conditions have changed. So, I said if there's anyone who feels their heart doesn't lie here with the club or there's certain things they're trying to manage on their own, please feel free to come to me individually and we can work something out. Because one thing is for certain: To get where we're trying to go, we need everyone committed and not people who have one foot out the door.
Credit to Matt because shortly thereafter he came to me and said he appreciated all the work we put in to get him as a free agent, and that he, his wife and family moved up here to make an honest go of it. But for family reasons, his wife and kids were having a difficult time assimilating and adjusting and being so far from home. So, Matt said if there's any opportunity for him to get back the U.S., he asked if we could explore that on his behalf. I told him straight up I appreciated him coming to me, I respected him for doing it and that I would do my best.
But I also told him you have to understand that even though you haven't been available all the time due to injuries, when you are available you've been our best defender. That being the case, I just couldn't let him walk and that we'd have to get something considerable in return for him. I promised him I'd do everything in an open way, but it was about getting a bidding war going for him.
Matt had his injuries this season, there's no doubt. But there's also no doubt that he can still play. Austin approached us. I set the price at nearly half a million dollars in GAM, they engaged, and we were able to pull something off. At the end of the day, you try to do right by the players while at the same time protecting the club. The idea that we could get a player for free and then sell him for almost $500,000 six months later is smart business.
The one wrinkle involved is that to acquire a free agent, it mostly involves player-friendly contacts. The idea that we're going to bully some high-profile free agent to come to TFC isn't the reality. Typically, you have to sign them to player-friendly contacts. Matt had what I would call certain guarantees and triggers in his contract that favoured him. When you're in free agency you have to concede a little bit as a club. We were able to remove a player-friendly contract with the trade, Matt was earning a lot, and we got $500,000 in GAM in return, so in a lot of ways it made a lot of sense and that's why we did it.
---
---
TFC tabled a strong bid for Richie Laryea, but in the end, he went on loan to the Vancouver Whitecaps for the rest of the season from Nottingham Forest. What happened? Why is Laryea, unquestionably the team's MVP this year, now playing for one of your biggest rivals?
Richie is probably the one we spent the most time on because it was quite complicated being that he was still on loan and there were transfer fee payments involved.
Richie is someone I knew well personally, even before I sat in this chair. His wife and my wife are quite close. People here have a lot of close ties with Richie. So, it's a difficult one to work through in the sense that you love the guy, you believe in him as a player, and you believe in him as a team leader and a part of what we thought was good about our club at the moment. All of that is measured against what is best for our club. In many ways you have to put your personal feelings aside and ask yourself, does this have us stay in the same place, does it make us better or does it make us worse?
Richie earned his original transfer overseas last year and earned his wages. He was paid more comprehensively compared to the next closest fullback in MLS, but he also provides something different than a lot of fullbacks do.
In this way, if you were to look at a handful of clubs in MLS who have built out the value portion of their roster, and look at what players are actually contributing on what wages, what different mechanisms have they used to acquire players, what debts do they still have to pay off, what's coming around the corner, and how stable they are, all of that can dictate how a player like Richie can work for some clubs, and for other clubs it's a bit of a stretch or a gamble or an impossibility.
What I would say is that for us, it would have been a stretch. We still have payments from Nottingham Forest for his original transfer that haven't come in due. So, to sign Richie, it then becomes a matter of are we deferring or waiving those payments? Also, at the wage that Richie would require – because he has a certain value within our league – it isn't straight forward. Hypothetically, let's say Richie were to come back at $1.3 million wages for us and you still have $600,000 outstanding from Nottingham Forest that they owe us from the transfer, that's a $2 million swing in essence that you would assume if you were to sign Richie.
On our end, with the decision was with all of the transition we're going though, with the idea of what a new coaching appointment could mean, do you want to go into that with a good amount of assets to address a bunch of needs? Or do you sign Richie and say to the new coach we have no assets to address Position X, Position Y and Position Z? We are at the point now of balancing out the roster and creating flexibility is the priority and signing Richie would have had implications for that. For the flexibility and having the resources to address the team needs moving forward, we wouldn't have been able to do those things in a real way had we extended Richie or committed to him.
You mentioned before about not wanting players who don't want to be here. There's been a lot of speculation about Federico Bernardeschi's commitment to the club. There's also been reports about him potentially being transferred out. What can you say about his situation? Will he still be a TFC player once Europe's summer transfer window closes on Sept. 1?
That's an interesting one. Typically, with guys who have market value, where there's smoke there's usually fire. I'm not up to speed on what the latest rumours are with Fede, but as long as we have good players, we're going to have rumours swirling around our guys. It's not really a surprise considering how the season has gone; Fede in different moments has shown his disappointment and his frustration, so the idea that these rumours are alive and well, for me, is pretty normal.
What I would say is that as the GM I don't have anything in front of me that says Fede won't be here. So, I plan on him being here with us. That's part of the reason why we've made some of the moves we've made; I think the people we've brought in will be great pieces to the puzzle and will help Fede and our DPs become the best versions of themselves with TFC.
With Fede, you have someone who is incredibly passionate, someone who still has a lot of football to play. I would not be surprised if you told me that an offer would soon hit my desk, but also, I wouldn't be surprised if he stays with us, finds his best form again and we begin kicking on in a real way.
So, just to be clear, have there been any transfer offers for Bernardeschi from other clubs? And do you get the sense he is fully committed to TFC?
I have not seen any offers from Fede. He's shown nothing but being committed to us. I see him at training, he is working his socks off and really pushing himself and others.
---
In Part 2 of TFC Republic's chat with Jason Hernandez, which will be published later this week, he discusses the situation surrounding interim coach Terry Dunfield, the search for a full-time replacement for Bob Bradley, captain Michael Bradley's short- and long-term future at Toronto FC, what the off-season might look like for the club, and much more.
(Top photo courtesy of Andy Truong/Toronto FC)
---
TFC Republic has a comments section! At the very bottom of every story, there is a feature where you can post your comments, so be sure to share your thoughts and views.
TORONTO FC TICKET DISCOUNT FOR TFC REPUBLIC SUBSCRIBERS!
TFC Republic subscribers can get up to a 25% discount (including no Ticketmaster fee) on ticket prices for Toronto FC home games.
To receive the special promo code, email me at
johnmolinaro@rogers.com
(Please don't share promo code with non-TFC Republic subscribers).