Newsletter
TFC Republic Weekly: August 14-20
Toronto FC hosts CF Montreal this week following some time off. But have things changed for the Reds after the break, or will we see the same old TFC?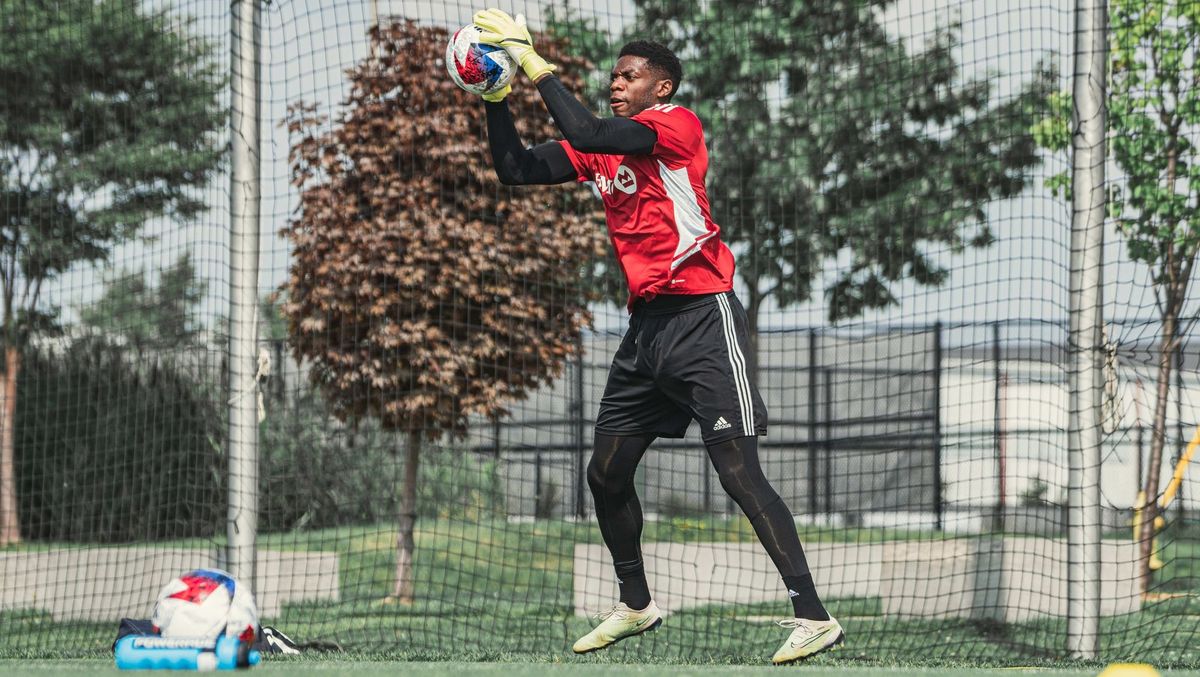 Welcome to the latest edition of TFC Republic Weekly, an email newsletter that will land in the inbox of both paid subscribers and free members of TFC Republic every Monday.
This newsletter will look at what's in store over the next seven days for Toronto FC and set up its schedule of games for the week.
You'll also get a glimpse of what to expect at TFC Republic in the coming days.
So, without further ado...
Toronto FC returns to action after sabbatical
Will a short break away from everything rejuvenate a stagnant Toronto FC? We'll find out this weekend when TFC end their three-week break.
The Reds have been idle since a 1-0 home loss Atlas Fútbol Club in the Leagues Cup on July 30, a result that eliminated them from the continental competition featuring every MLS and Liga MX side.
Toronto has suffered six straight shutout losses since Terry Dunfield replaced Bob Bradley and its goal drought currently stands at 619 consecutive minutes. The team hasn't scored since a 2-1 road loss to the New England Revolution on June 24, which was Bradley's last game in charge. They've also conceded a franchise record 15 straight goals.
Overall, the Reds have been shut out seven times in their previous eight outings – and been outscored 18-1 in that run – and are winless in 11 (0-8-3). TFC's last victory came in a 2-1 home decision over D.C. United on May 27.
"We can say after the [early Atlas] goal it was a good response. We had pretty good chances, they didn't have much. But with the situation that we're in it's not enough to say that. As players we have to look at ourselves. As a club there's a lot of work to be done," midfielder Jonathan Osorio said.
When will the pain hurt? That has to be the question foremost on the minds of Toronto FC fans after watching this once proud franchise stumble its way through its worst ever season. The sad reality is that supporters better get used to the status quo for a little while longer. It's going to take some time to rebuild this woeful squad into something resembling a playoff contender.
"We're all aware of the situation with goals and stuff. It's difficult. I think in this [coming break] it's very crucial that the club now takes the steps to address these problems. And again, as players we gotta look at ourselves first…  [But] I think the responsibility as well is on the club and on those higher up," Osorio stated.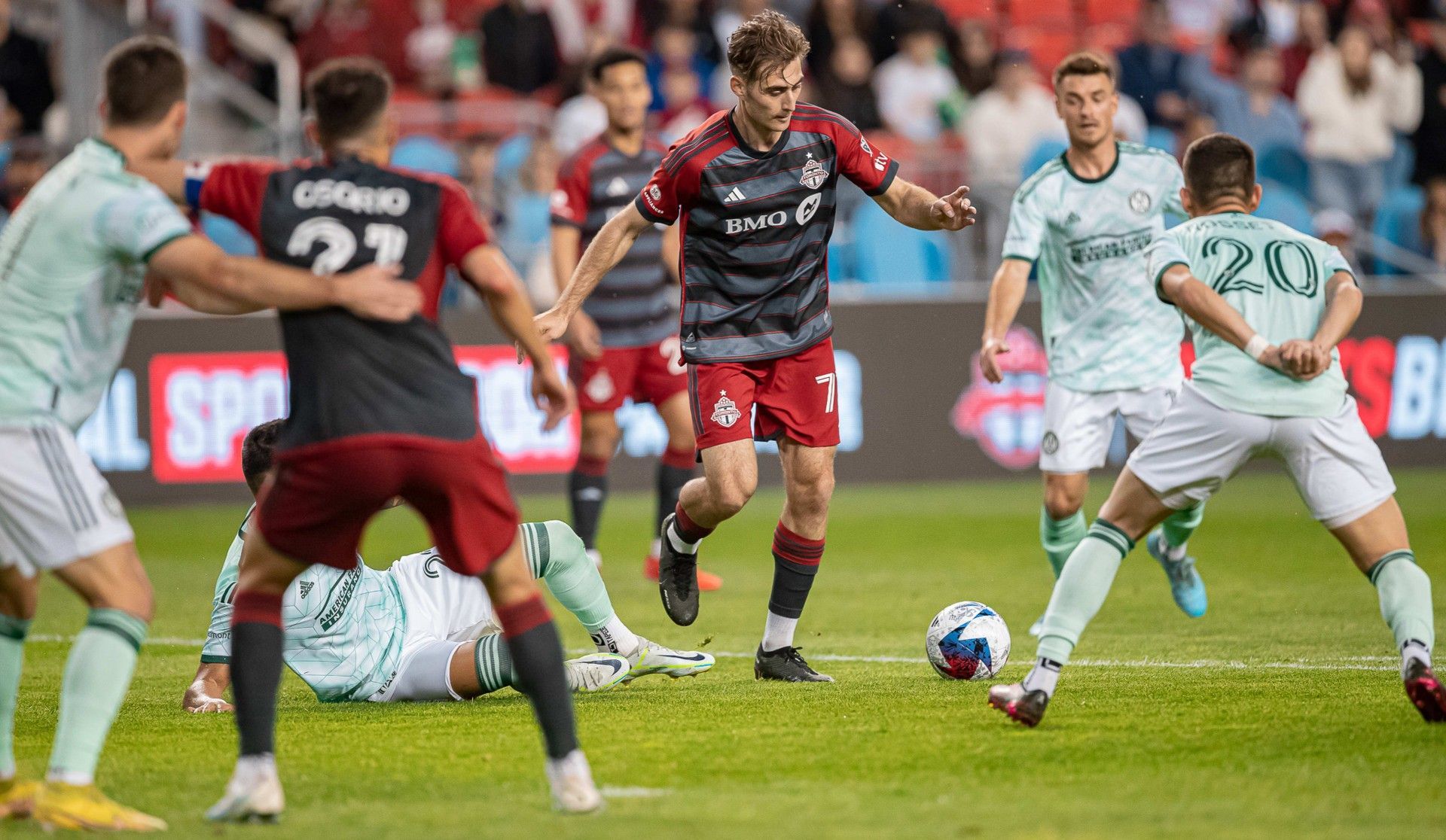 Some new faces for Toronto and some departures
GM Jason Hernandez was fairly busy this summer as he made a number of roster moves during the MLS secondary transfer window. Just before the TFC's game vs. Atlas on June 30, the club signed South African forward Cassius Mailula. A few days after the Atlas match, the club announced the signing of German forward Prince Owusu.
Mailula, 22, is coming off an impressive debut season in 2022-23 with Mamelodi Sundowns F.C. in South Africa's top division. He scored 15 goals and tallied four assists in 31 games in all competitions, including six goals in the CAF Champions League. He was also named the South African league's Young Player of the Year.
Owusu, 26, has spent the majority of his career in Germany's lower leagues, most recently with SSV Jahn Regensburg of the 2. Bundesliga (second division) where he scored 10 goals in 34 appearances during the 2022-23 season.
Also, two players who won't be back for TFC are Richie Laryea and Jordan Perruzza.
Right before the transfer window closed on Aug. 2, the Vancouver Whitecaps announced that Laryea joined the club on loan for the rest of the season from English side Nottingham Forest. It's expected that the Whitecaps will sign Laryea on a permanent basis in the off-season, even though the club does not have the option to make him a permanent signing as part of the loan deal. TFC tabled an offer to Forest for Laryea, but the Canadian international ended up going to Vancouver.
Last week, TFC sent Perruzza on loan to HFX Wanderers FC for the remainder of the 2023 Canadian Premier League season.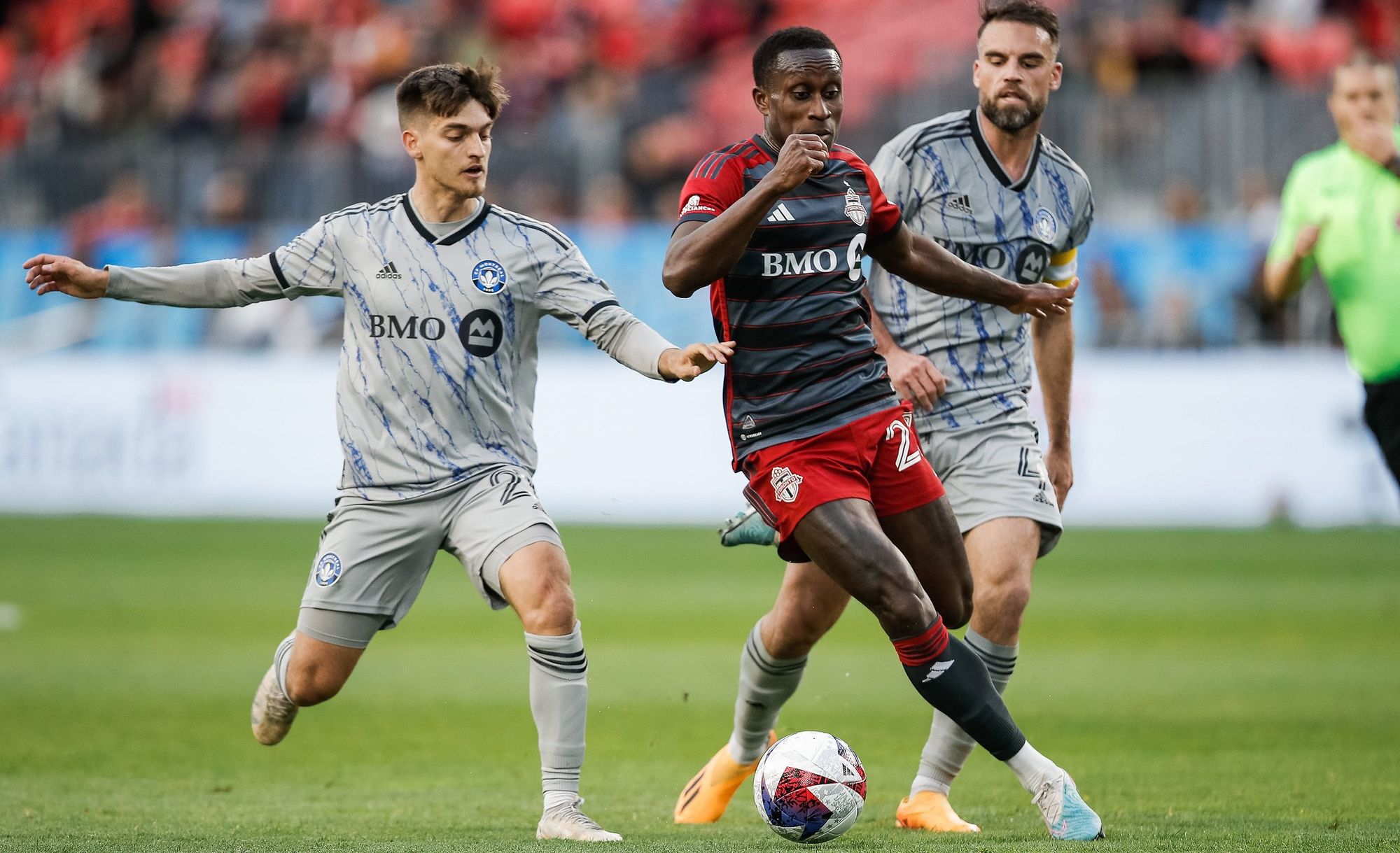 TFC vs. CF Montreal on Sunday
Toronto (3-11-10) returns to action when it hosts bitter rivals CF Montreal at BMO Field on Sunday (7:30 p.m. ET/Apple TV and TSN).
Montreal (9-12-2) sits 10th in the Eastern Conference, four spots and 10 points above Toronto in the table. Montreal has just one win in its last five MLS games (three losses) and its most recent outing was a 1-0 home loss to D.C. United on July 26 in the Leagues Cup. Like TFC, Montreal failed to advance to the knockout round of the competition.
Chinonso Offor leads Montreal in scoring in MLS this season with four goals, while Canadian Mathieu Choinière is the club's top playmaker (three assists). Jonathan Sirois has started 21 of the team's 23 league matches and has nine clean sheets.
These teams last faced each other on May 13 when Montreal earned a 2-0 home win, as an already shorthanded Toronto played a man down for the last 34 minutes after Jahkeele Marshall-Rutty picked up his second yellow card. Incredibly, nine TFC players were out injured or unavailable for the match, including captain Michael Bradley and fellow midfielders Jonathan Osorio and Víctor Vázquez.
Earlier that week, the Reds suffered a 2-1 loss to Montreal at BMO Field as they bowed out of the Canadian Championship in the quarter-finals.
Toronto leads the all-time regular season series against Montreal, with 14 wins and five draws in 32 meetings
Sunday is the final match of the regular season between the two clubs.
---
---
Stories to look out for at TFC Republic
I am scheduled to conduct a one-on-one interview with Toronto FC GM Jason Hernandez this week to discuss the roster moves he made during the MLS summer transfer window, the team's search for a new coach, and much more. Look for my in-depth story in the coming days.
Other stories that will be published later this week include:
In-depth post-game coverage of Toronto's home game vs. CF Montreal on Sunday.
My weekly TFC "random thoughts" column.
Peter Galindo returns with his analytics and tactical column that looks at TFC midfielders Latif Blessing and Franco Ibarra.
A feature on Toronto FC's free agent decisions this coming off-season.
The latest instalment in our "MLS rules explained" series.
A Toronto FC notebook column.
The weekly TFC 2 report with James Grossi.
And much more!
---
TFC Republic mailbag
TFC Republic will feature a regular reader mailbag column where I answer questions from subscribers about Toronto FC and Canadian soccer in general.
I'll answer the best questions submitted to me by TFC Republic readers, so feel free to drop me an email at johnmolinaro@rogers.com. You can also reach out to me via Twitter and Facebook.
(Top photo courtesy of Andy Truong/Toronto FC)
---
TFC Republic is a paid-subscription website. All of the content at TFC Republic is behind a paywall, and you need to be a subscriber to access it. It costs only $8 for a one-month subscription, or $50 for a full year (prices include 13% GST/HST). What a great deal, eh?  Don't miss out, and order your TFC Republic subscription today!
TORONTO FC TICKET DISCOUNT FOR TFC REPUBLIC SUBSCRIBERS!
TFC Republic subscribers can get up to a 25% discount (including no Ticketmaster fee) on ticket prices for Toronto FC home games.
To receive the special promo code, email me at
johnmolinaro@rogers.com
(Please don't share promo code with non-TFC Republic subscribers)