Newsletter
TFC Republic Weekly: November 7-13 lookahead
It's been a quiet off-season so far for TFC, but that could this week with the MLS trade window reopening and the expansion draft taking place.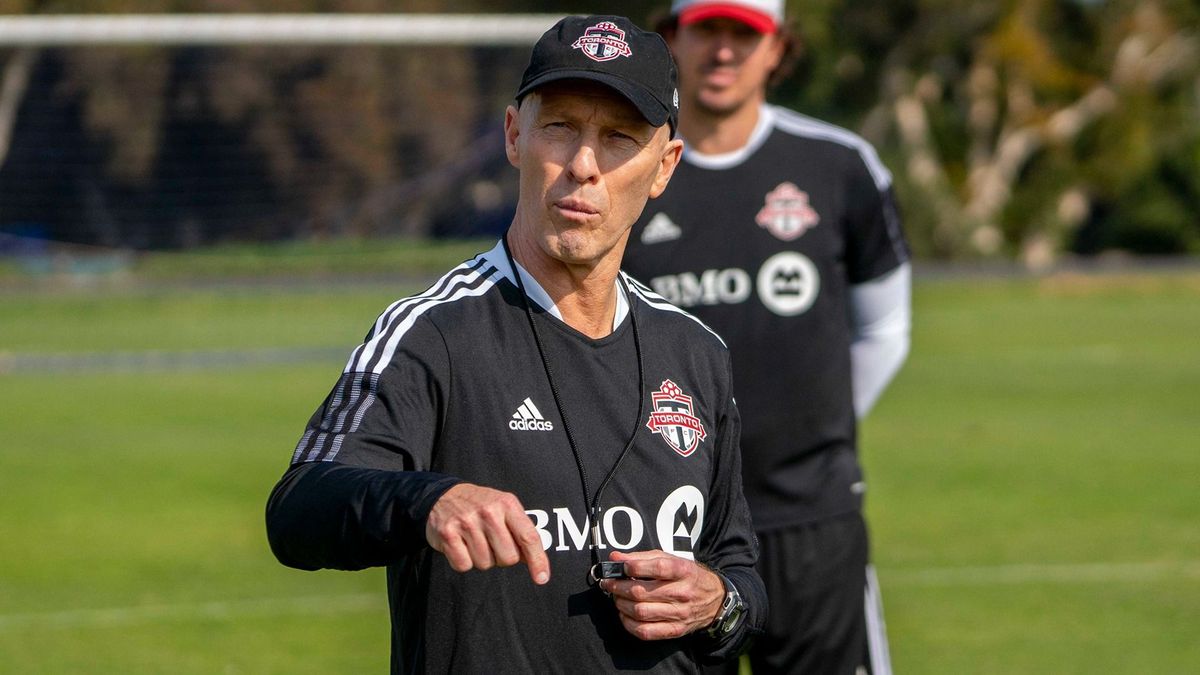 Welcome to the latest edition of TFC Republic Weekly, a free email newsletter that will land in the inbox of both paid subscribers and free members of TFC Republic every Monday.
This newsletter will look at what's in store over the next seven days for Toronto FC, and set up their schedule of games for the week. You'll also get a glimpse of what to expect at TFC Republic in the coming days.
So, without further ado...
MLS trade window opens; expansion draft looms
It's been a pretty quiet off-season so far for Toronto FC, but that could all change this week as the league's 48-hour trade window reopens on Monday, which allows MLS clubs to make trades with other teams following a two-month roster freeze.
The trade window closes on Nov. 9, and at that point clubs can't sign or trade players until after the expansion draft (more on that in a second). Last month, coach Bob Bradley said that making trades within MLS is a possibility this off-season, so don't be surprised if TFC makes some moves before the this week's window closes.
With St. Louis City SC set to join MLS as its 29th franchise for the 2023 season, the league will hold its expansion draft on Friday. Between now and then, TFC has to figure out which players it wants to protect, and which ones they will make eligible to be selected. MLS will release the full list of players eligible for selection in the expansion draft on Thursday.
St. Louis can select up to five players from the eligible pool of players but can only pick a single player from any one club. Teams will be allowed to protect 12 players from the senior, supplemental and reserve rosters. Clubs that have a player selected in the expansion draft will receive $50,000 US in General Allocation Money.
The following five teams had players selected by Charlotte FC during the last year's expansion draft, so they are exempt this time around: Austin FC, Atlanta United FC, D.C. United, LAFC, New York City FC. With these teams out of the mix, TFC stands a greater chance of losing a player to St. Louis.
To read the full list of expansion draft rules and procedures, click here.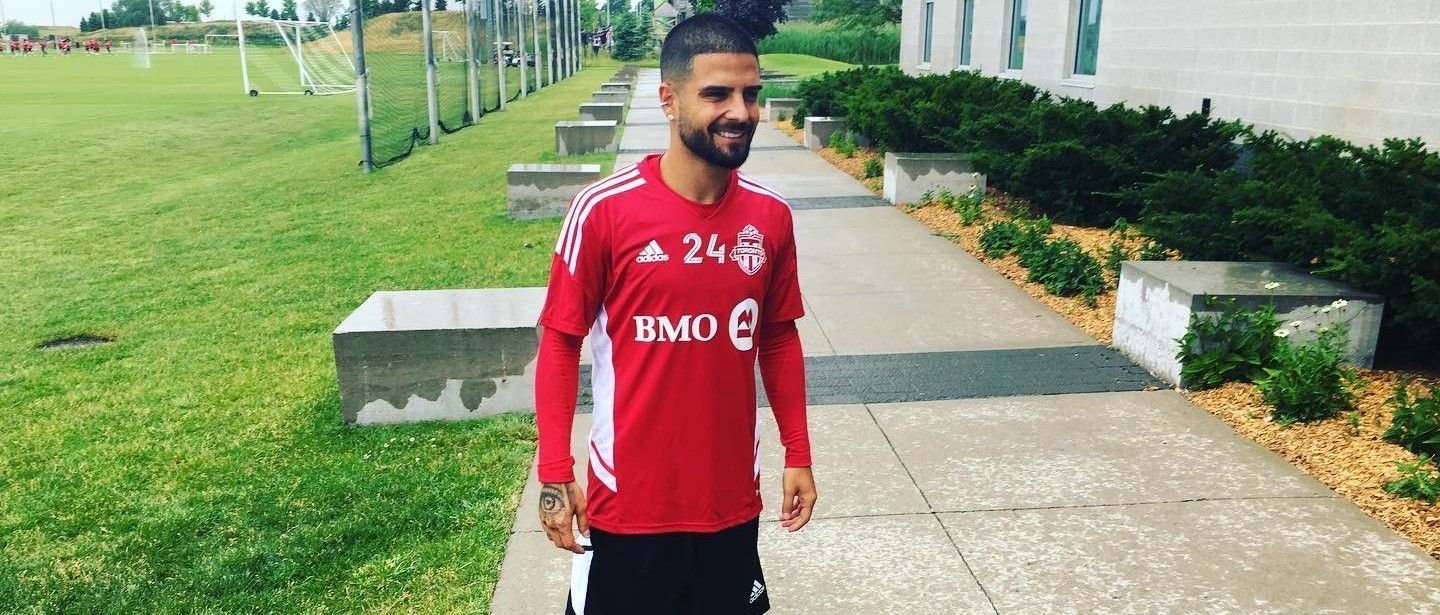 CanMNT vs. Bahrain on Friday
After a short sabbatical from the Canadian men's team due to injury, Toronto FC midfielder Jonathan Osorio has been welcomed back into the fold for a friendly prior to this month's FIFA World Cup.
Coach John Herdman last week unveiled his 21-man roster for Canada's match vs. Bahrain on Nov. 11 in Isa Town, and Osorio made the cut after being ruled out for a pair of exhibition games in last month's national team camp.
As this game vs. Bahrain falls outside of the FIFA international window, 19 members of the Canadian squad are tied to MLS teams. The lone exceptions are defender Doneil Henry (who was let go by TFC last month) and midfielder Liam Fraser, who plays for Belgian club KMSK Deinze.
Europe's top leagues will still be in action at the time of this friendly, so clubs aren't obligated to release their players. That means this Canadian roster is missing most players who'll go to the World Cup, including Alphonso Davies (Bayern Munich), Jonathan David (Lille), Milan Borjan (Red Star Belgrade), Stephen Eustáquio (FC Porto) and Cyle Larin (Club Brugge). Herdman must submit his final World Cup roster by Nov. 13.
So, the World Cup squad will look vastly different to this latest Canadian side. Herdman will unveil his World Cup roster prior to Canada's friendly against Japan on Nov. 18 in Dubai, which will be its last tune-up match before going to Qatar.
Osorio, a 30-year-old native of Toronto, wasn't in camp for Canada when it defeated Qatar 2-0 on Sept. 23 in Vienna and lost 2-0 to Uruguay on Sept. 23 in Bratislava as he was dealing with post-concussion syndrome. He took a nasty elbow to the head in an MLS game against the Chicago Fire on July 13 and floated in and out of the lineup following that incident, before playing in just one of TFC's last seven matches of the season.
Osorio's inclusion in this latest roster bodes well for him being named to Canada's World Cup team, which previously seemed in doubt considering his health issues. Osorio last saw action for TFC as a substitute in a 4-0 road loss to Orlando City on Sept. 17. Since the end of the regular season, he's been training on a regular basis with the Reds.
"We've had staff monitoring his [training] scrimmages at TFC... and the feedback has been super positive. He seems to be really having an impact on the field and is looking back to his old self," Herdman said.
Herdman added: "Fingers crossed, there's been no setbacks from the injury that was holding him back, and he seems to be in a positive place."
Canada is 41st in the current FIFA world rankings, well ahead of Bahrain, who comes in at No. 85. The two sides have never met before at senior level. Canada sports a record of six wins and four losses in 2022.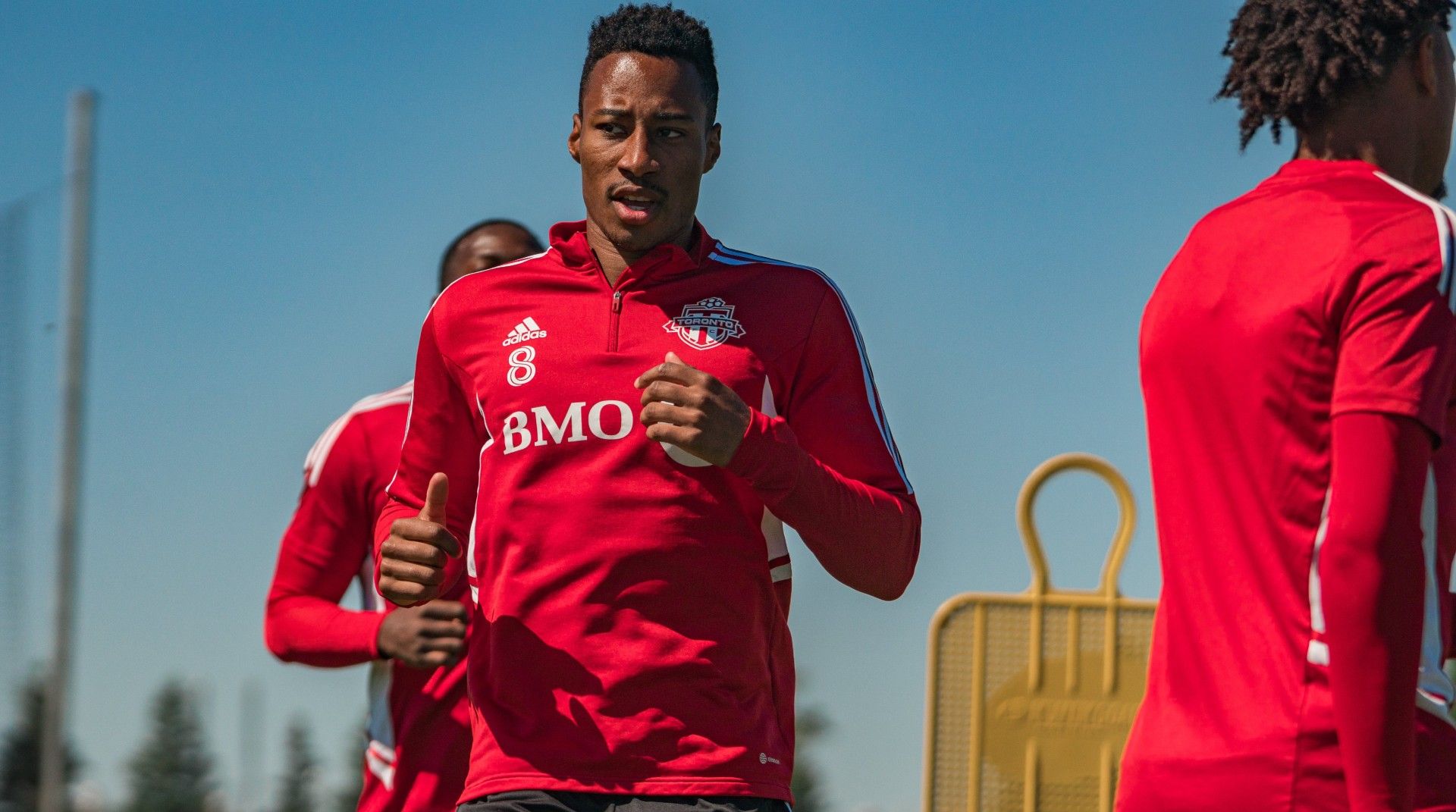 CanWNT vs. Brazil on Friday
The Canadian women's team will have iconic captain Christine Sinclair back in the lineup when it faces Brazil this month.
Coach Bev Priestman recently announced her 25-player squad for Canada's pair of matches in Brazil. The Olympic champions will take on Brazil on Nov. 11 (in Santos) and Nov. 15 (in São Paulo). Canada is ranked No. 7 in the world at the moment, just two spots above Brazil who have also qualified for next year's FIFA World Cup in Australia and New Zealand.
Sinclair sat out Canada's pair of wins against Argentina and Morocco in friendlies last month due to injury. Also missing from that Canadian camp due to injuries or personal issues were centre back Vanessa Gilles, fullbacks Ashley Lawrence, Jayde Riviere and Gabrielle Carle, and forward Deanne Rose.
The good news is that Sinclair, Lawrence and Carle have been recalled for the November international window and will be available against Brazil.
The bad news is that Rose (ruptured Achilles) and Riviere (hip) continue to be sidelined with long-term injuries, while Gilles remains unavailable. Other absentees for this month's camp are forward Janine Beckie, fullbacks Allysha Chapman and Jade Rose, and midfielder Simi Awujo.
Priestman is glad to have her captain back, but is somewhat frustrated that she'll be going into another training camp missing key players.
"Look at the last three windows. I'm not sure this team's ever had this level of [roster] depletion," Priestman said.
She later added: "The consistency and the fluidity and the partnerships are naturally disrupted. At the end of the day though what I would say is I think the team's better off for it because I've found more talent. More talent has performed. They've put their best foot forward.
"It's going to be an incredibly difficult job to pick what could be 26 or 23 players going into [the 2023] World Cup."
Canada and Brazil have a long history dating back to their first meeting in 1996. Canada has eight wins and nine draws compared to nine losses vs. Brazil. But it was the Canadians who came out on top in their previous game when they defeated the South Americans in a penalty shootout during the knockout round of last summer's Tokyo Olympics.
Overall, the Canadian women have won their last four games in a row (with just one loss in their previous 12 outings) and sport a 12-2-3 record this year. Their only defeats came against the U.S. in Concacaf W Championship final in July and versus Spain at the Arnold Clark Cup in February.
---
---
Stories to look out for at TFC Republic
Be sure to circle Sunday, Nov. 13 on your calendar. That's the deadline for all 32 coaches to name their 23 to 26 player rosters for the FIFA World Cup which kicks off on Nov. 20. Canadian coach John Herdman said last week he expects that a group of around 16 to 17 players will eat up the majority of playing time in Qatar. But he still has some tough decisions to make to round out the rest of the roster, including naming a new third-string goalkeeper after Maxime Crépeau suffered a leg injury in Saturday's MLS Cup final. We'll have a full-length news recap of the Canadian World Cup squad announcement this week once Herdman unveils his roster.
Other stories that will be published later this week include:
My weekly TFC random thoughts column.
The latest instalment of our Toronto FC Flashback series.
A preview and recap of the MLS expansion draft.
My breakdown of the latest Canadian women's team roster
In-depth pre- and post-game coverage of the Canadian men's team friendly vs. Bahrain.
In-depth pre- and post-game coverage of the Canadian women's team friendly vs. Brazil.
And much more!
---
TFC Republic mailbag
TFC Republic will feature a regular reader mailbag column where I answer questions from subscribers about Toronto FC and Canadian soccer in general.
I'll answer the best questions submitted to me by TFC Republic readers, so feel free to drop me an email at johnmolinaro@rogers.com. You can also reach out to me via Twitter and Facebook.
(Top photo courtesy of torontofc.ca)
---
TFC Republic is a paid-subscription website. All of the content at TFC Republic is behind a paywall, and you need to be a subscriber to access it. It costs only $8 for a one-month subscription, or $50 for a full year (prices include 13% GST/HST). What a great deal, eh?  Don't miss out, and order your TFC Republic subscription today!