Newsletter
TFC Republic Weekly: April 9-16 lookahead
Toronto FC is unbeaten in six straight matches, but it only has one victory to its credit. It'll shoot for win No. 2 this weekend vs. Atlanta.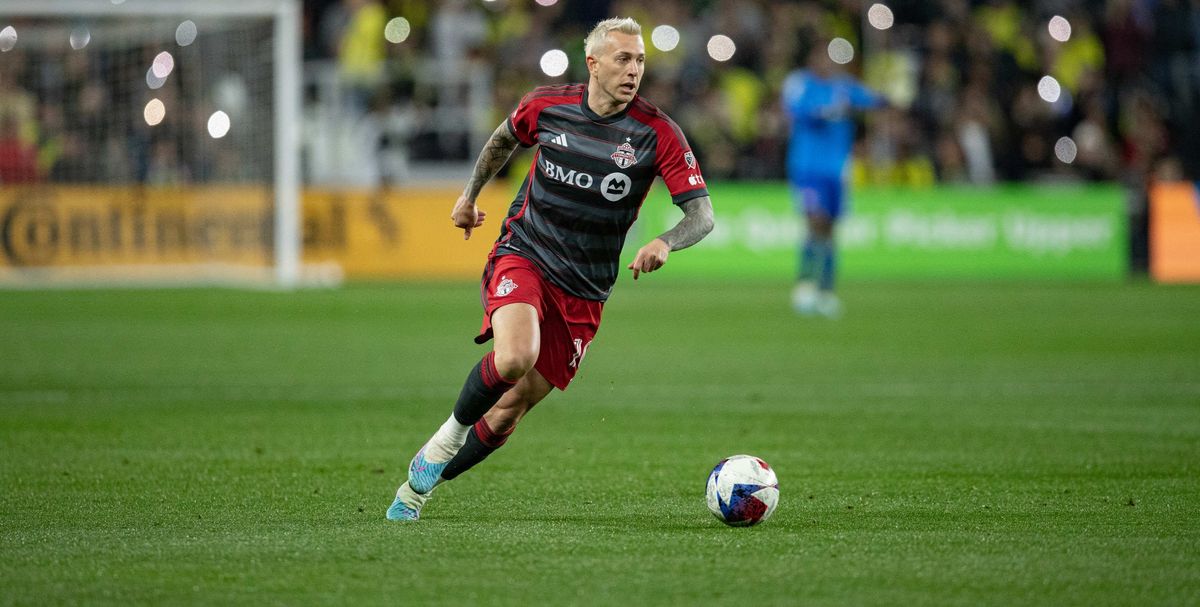 Welcome to the latest edition of TFC Republic Weekly, a free email newsletter that will land in the inbox of both paid subscribers and free members of TFC Republic every Monday.
This newsletter will look at what's in store over the next seven days for Toronto FC and set up its schedule of games for the week.
You'll also get a glimpse of what to expect at TFC Republic in the coming days.
So, without further ado...
Another draw leaves TFC still looking for 2nd win
The positives for Toronto FC from Saturday night's 0-0 draw away to Nashville SC? A third clean sheet of the 2023 MLS season matched the Reds' total from all of last year.
The negatives? Toronto is now unbeaten in six consecutive matches, but it only has one win and a modest tally of eight goals to its credit.
TFC benefited from a strong performance by Mark-Anthony Kaye in central midfield and centre back Sigurd Rosted who commanded a back line that brilliantly coped with Nashville's counterattack.
However, the three points were there for the taking on Saturday by Toronto who enjoyed the lion's share of possession, only to be let down by a lack of finishing in front of goal in the second half against a Nashville side that has conceded just twice this campaign.
"I thought overall our mentality, our defending, was good. Especially, I thought that in the second half we found a better way to control things. [Nashville is] very dangerous in transition, but in the second half, we controlled more of the game, and we started as the game went on to create more and more advantages," coach Bob Bradley told reporters after the game.
Rosted added: "It's good to have a clean sheet but we really wanted the three points today and we had some opportunities. So, we felt like we should have done better on those situations. But in the end, one point away is good."
Lorenzo Insigne back this week?
Lorenzo Insigne missed his sixth straight match this past weekend as he continued to be sidelined with a groin issue. Insigne suffered the injury in the season opener vs. D.C. United, and the hope is that he will return for Toronto's home game against Atlanta United on April 15.
"Lorenzo's doing a little bit [of work] on the field. [He's] not yet in full training. [He's] not available for this game. Hopefully next week we get him back into training a little bit and Atlanta can be a possibility," coach Bob Bradley said last Friday.
TFC was also without forward Adama Diomande (hamstring) for the fifth consecutive contest against Nashville.
"Dio, the same [as Insigne]; to be back in training next week if things go well," Bradley said.
Offensive production is a growing concern for Toronto, who has been limited to just eight goals through the first seven games of the year. Even more worrying from a TFC perspective is how the team's forwards have combined for just one goal this year – Deandre Kerr found the back of the net in the 1-1 draw against the Columbus Crew in the home opener on March 25.
With this in mind, Bradley is no doubt counting the days until Insigne and Diomande can both come back and hopes they can spark the team's stagnant attack.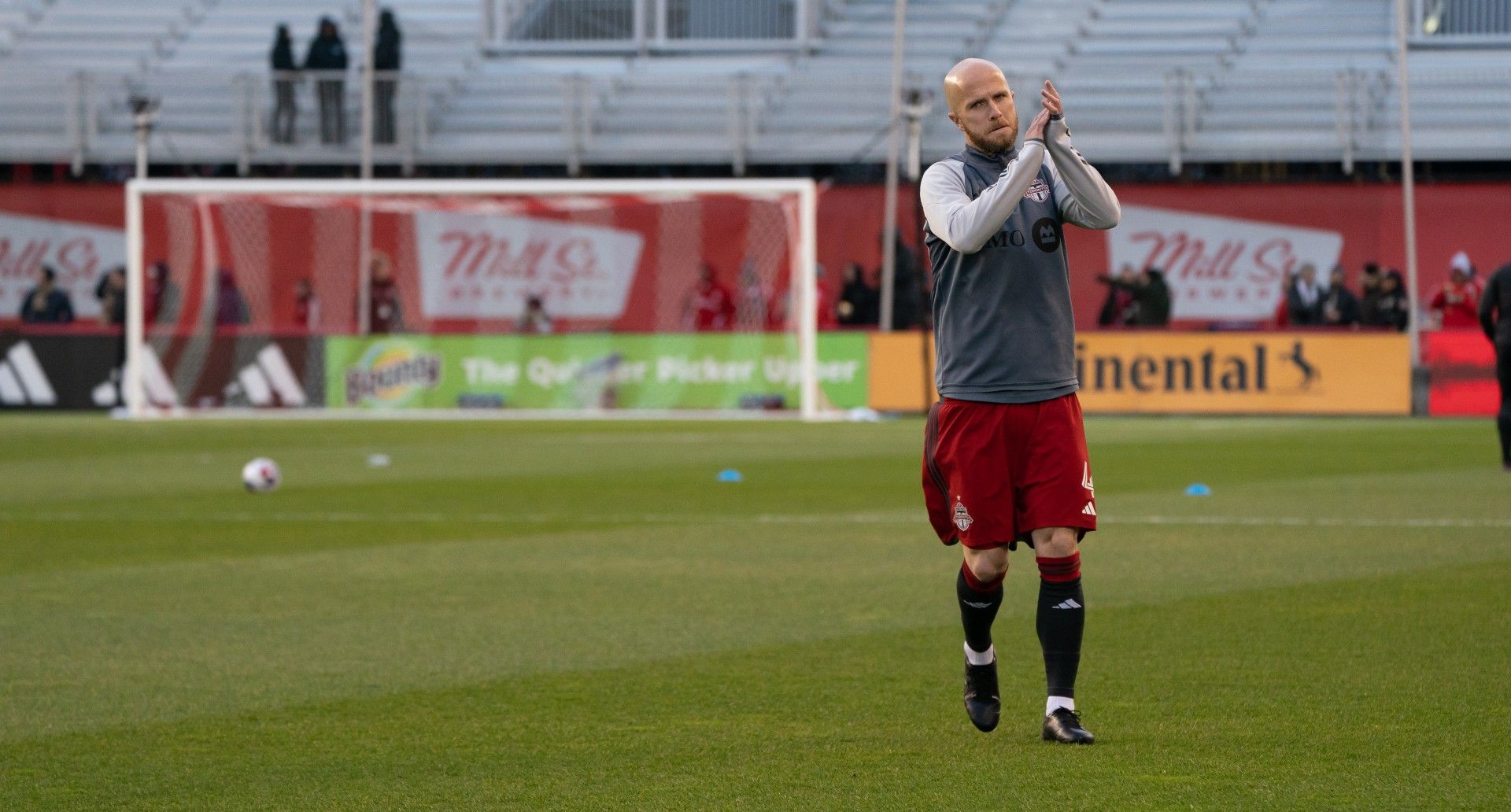 TFC vs. Atlanta United on Saturday
Toronto FC returns home when it hosts Atlanta United at BMO Field on Saturday (7:30 p.m. ET).
Atlanta (4-1-2) is unbeaten in its last two games and is coming off a 1-1 draw away to New York City FC on the weekend. Greek forward Giorgos Giakoumakis scored his third goal in five appearances to give Atlanta the lead in the 70th minute but NYCFC drew level just two minutes later.
Atlanta has the second-best attack in the Eastern Conference with 14 goals in seven games. World Cup winner Thiago Almada leads the Five Stripes in scoring with four goals, while Giakoumakis and Caleb Wiley have three apiece.
Toronto and Atlanta last met on March 4 in Georgia when they battled to a 1-1 draw. With Lorenzo Insigne ruled out due to a leg injury, fellow Italian Federico Bernardeschi provided the offence for Toronto, while Sean Johnson made six saves to help his side leave Atlanta with a share of the points.
"It's a really tough place to play... Games here, traditionally, it's going to be a grind. I think everyone came in with the right mentality. I can't ask any more of the guys," Johnson told reporters after the game.
The all-time regular season series between Toronto and Atlanta is tied at four wins and five draws apiece in 13 meetings. Saturday's game will be the final meeting of the regular season between the teams.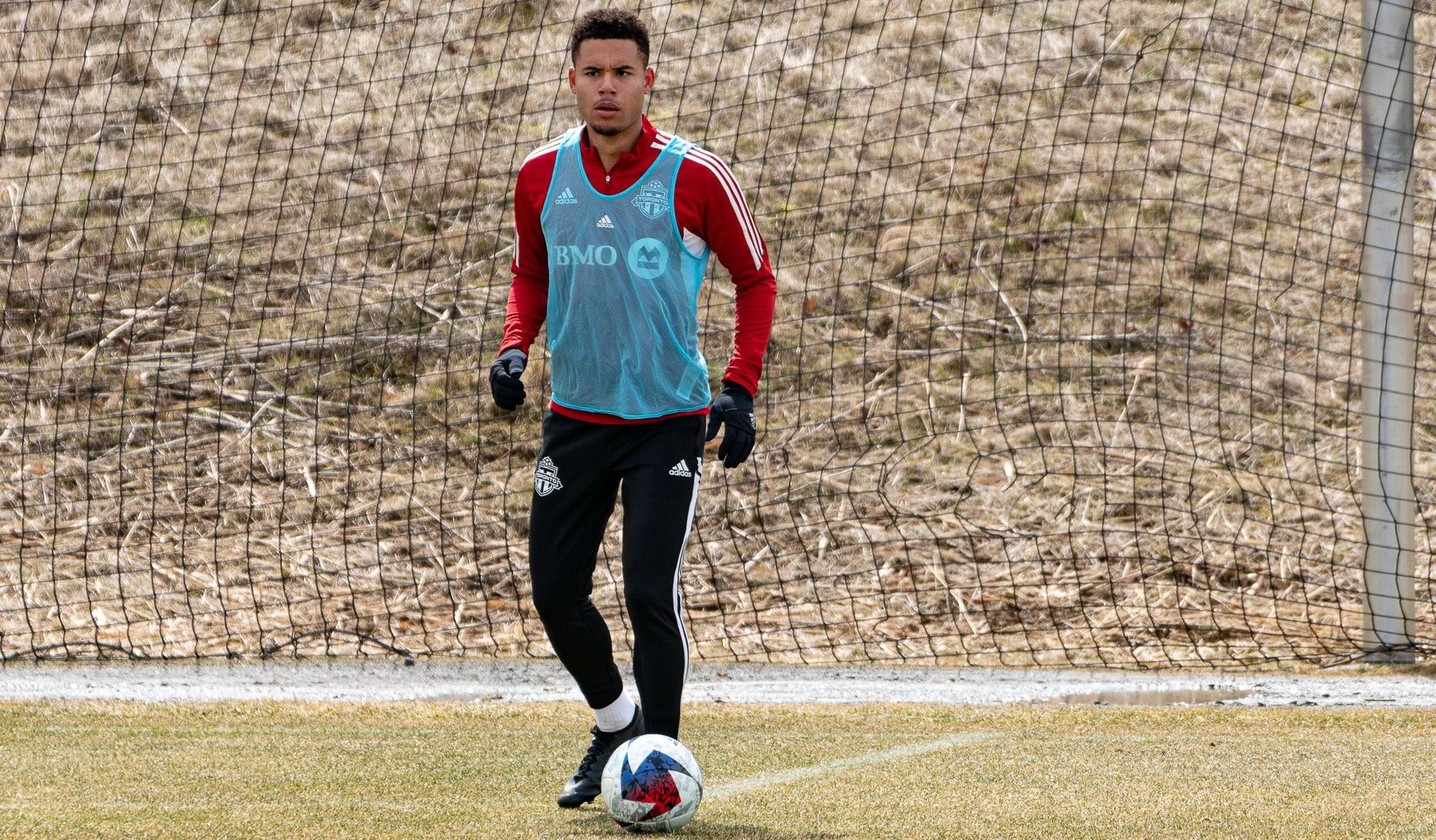 CanWNT vs. France on Tuesday
Canada plays France on April 11 (3:00 p.m. ET) at Stade Marie-Marvingt in Le Mans in one of its final preparation games ahead of this summer's FIFA World Cup in Australia and New Zealand. Canada is sixth in the current FIFA world rankings, one spot below France.
Coach Bev Priestman unveiled her 25-player roster last month and included in her squad was fullback Jayde Riviere, a 22-year-old native of Markham, Ont., who has been sidelined since last summer after having hip surgery.
While Riviere is back, forward Deanne Rose remains unavailable after rupturing her Achilles tendon last year. Forward Janine Beckie will be out for the rest of the year after tearing her ACL last month while playing for the Portland Thorns in a pre-season match. This Canadian roster is also missing veteran defender Shelina Zadorsky, who has recently been kept out of Tottenham's lineup due to illness. Forward Nichelle Prince (ruptured Achilles tendon) and midfielder Desiree Scott are also out injured.
Canada has played France 15 times and sports an all-time record of 5-7-3. The French won 1-0 the last time they met in March 2020 in Calais just before the global pandemic hit.
The Canadian have won just one of their last six meetings (1-4-1) against the French since registering a 1-0 victory in the bronze-medal game at the 2012 London Olympics. The Canadians also defeated France 1-0 in the quarter-finals of the 2016 Rio Olympics.
The hope is that by testing itself against the French that the Canadian women's team will set itself up for a sustained run at the World Cup where it will compete in a first-round group with co-host Australia (No. 10), the Republic of Ireland (No. 22) and Ivory Coast (No. 64).
---
---
Stories to look out for at TFC Republic
A lot has been written and said about Michael Bradley, Jozy Altidore and Sebastian Giovinco being centrepieces of a Toronto FC that dominated MLS from 2016 to 2019. Somewhat overlooked is Drew Moor, who signed with TFC as a free agent after the 2015 season and went on to have a huge impact at the club. Moor, 39, retired at the end of last season and is now a developmental coach with the Colorado Rapids. I recently interviewed Moor about his new career, and we also looked back at his time with TFC. Look for my feature story later this week.
Other stories that will be published later this week include:
In-depth pre- and post-game coverage of TFC's home game against Atlanta United.
In-depth pre- and post-game coverage of the Canadian women's team's road game against France.
A video blog on the state of the union at Toronto FC.
My weekly TFC random thoughts column.
The weekly notebook from TFC practice with all the latest news ahead of Saturday's game.
The latest instalment in our "MLS rules explained" series.
And much more!
---
TFC Republic mailbag
TFC Republic will feature a regular reader mailbag column where I answer questions from subscribers about Toronto FC and Canadian soccer in general.
I'll answer the best questions submitted to me by TFC Republic readers, so feel free to drop me an email at johnmolinaro@rogers.com. You can also reach out to me via Twitter and Facebook.
(Top photo courtesy of torontofc.ca/Andy Truong)
---
TFC Republic is a paid-subscription website. All of the content at TFC Republic is behind a paywall, and you need to be a subscriber to access it. It costs only $8 for a one-month subscription, or $50 for a full year (prices include 13% GST/HST). What a great deal, eh?  Don't miss out, and order your TFC Republic subscription today!