Newsletter
TFC Republic Weekly: February 27-March 5 lookahead
Toronto FC will try to forget its heartbreaking loss in the season opener when it plays away to Atlanta United this week.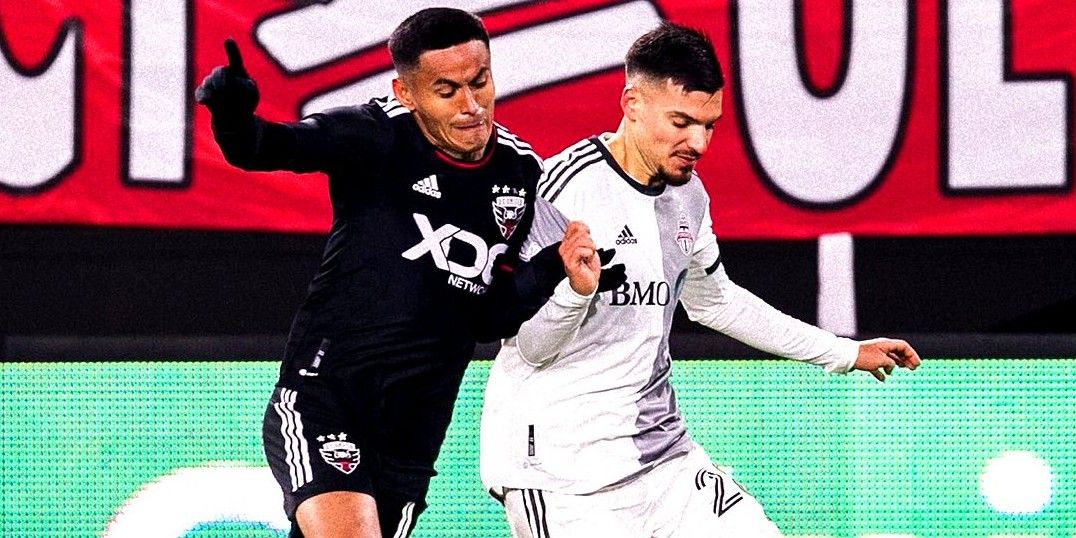 Welcome to the latest edition of TFC Republic Weekly, a free email newsletter that will land in the inbox of both paid subscribers and free members of TFC Republic every Monday.
This newsletter will look at what's in store over the next seven days for Toronto FC and set up its schedule of games for the week.
You'll also get a glimpse of what to expect at TFC Republic in the coming days.
So, without further ado...
A heartbreaking loss to open the season
A revamped Toronto FC took to the field in its 2023 MLS regular season opener, but it looked eerily similar to the team from last year that routinely shot itself in the foot.
Leading late in Saturday night's contest, TFC couldn't close the deal as it conceded in the final minute of regulation and again deep into injury time en route to a heartbreaking 3-2 loss to D.C. United at Audi Field.
Federico Bernardeschi and Mark-Anthony Kate scored second-half goals for Toronto, who looked set to earn a come-from-behind victory after a lifeless performance in the opening 45 minutes. But substitute Theodore Ku-DiPietro set up Christian Benteke's equalizer for D.C. and then scored the winner to send TFC to a crushing defeat.
Worryingly for Toronto, Lorenzo Insigne limped off the pitch in the 34th minute. The Italian Designated Player pulled up lame off the ball and then tried to continue on before being subbed out. There was no substantive update after the match on Insigne's condition from coach Bob Bradley, only saying the Italian felt something in his lower leg and couldn't continue.
TFC's lack of game management in the final minutes ended up costing them what would've been a rare and very valuable road win.
"A play down our right side [on the equalizer], we didn't handle well, and then that led to that little sequence to cross to Benteke, who just backed up and got away from our defenders," coach Bob Bradley said after the game.
"You know, at 2-2, we had one real good chance and then they had a chance. You know, the play at the end, we do a good job of actually playing out as they step up, and Raoul [Petretta] tries to slip a ball down the line to Ayo [Akinola], and then it comes up a bit short. We just didn't do well enough in the transition and the ball got cut across."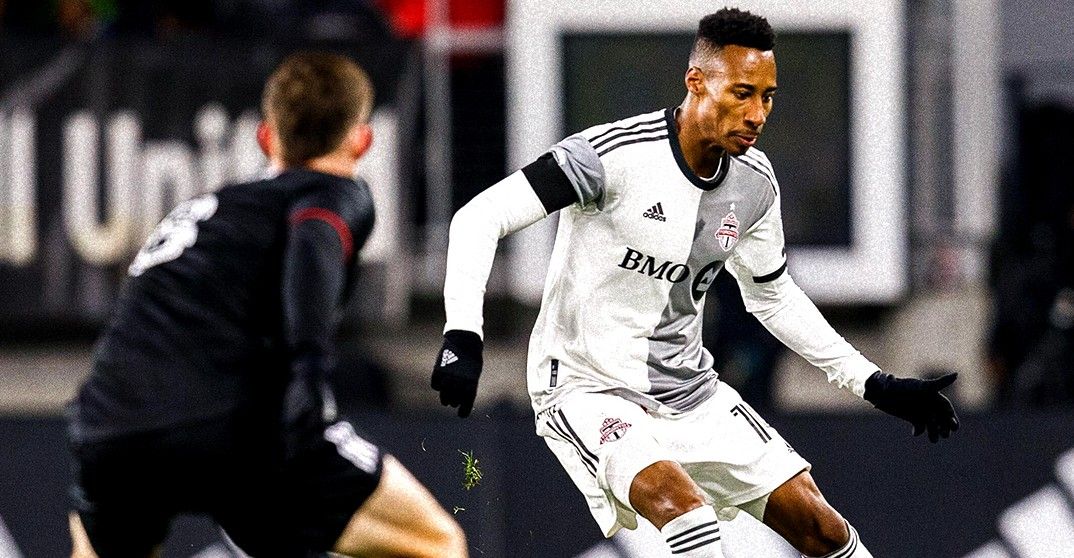 Where things stand with TFC's roster
Toronto FC announced last Friday the signing of defender Kobe Franklin to a homegrown contract through 2024, with options for 2025 and 2026. Franklin is the 32nd player in club history to join the first team from the youth academy.
Franklin, a 19-year-old from Toronto, gives TFC some added defensive depth. It's likely that playing opportunities for the youngster will be few and far between in 2023, but having another bright prospect in the team to build for the future is always a good thing.
The addition of Franklins means TFC now have 27 players signed to their roster for this season. MLS teams are allowed a maximum of 30 players. But it's important to keep in mind the distinction between the "senior" and "supplemental" rosters, especially when looking at the kinds of player additions the club is in a position to make.
Per MLS rules, up to 20 players (occupying roster slots 1-20) count against the salary cap. These 20 players are collectively referred to as the "senior" roster. Players who occupy roster slots 21-30 are collectively known as the "supplemental" roster. These players do not count against the salary cap. The supplemental roster is primarily limited to homegrown and young players - so, for instance, TFC couldn't sign a big-money Designated Player and put him on the supplemental roster to get around the league rules.
Toronto's senior roster currently stands at 18 members, with nine players on the supplemental roster, including Franklin. So, they only have three open roster spots - and only two of those can be used on "senior" players. It doesn't give the Reds much room to add more depth to their squad.
"We do still have some open roster spots where we can add some players. Our focus [in the off-season] was on making sure we could put out the strongest starting lineup we can on a game-to-game basis. Now we're going to have to strengthen the roster further," club president Bill Manning told TFC Republic last week.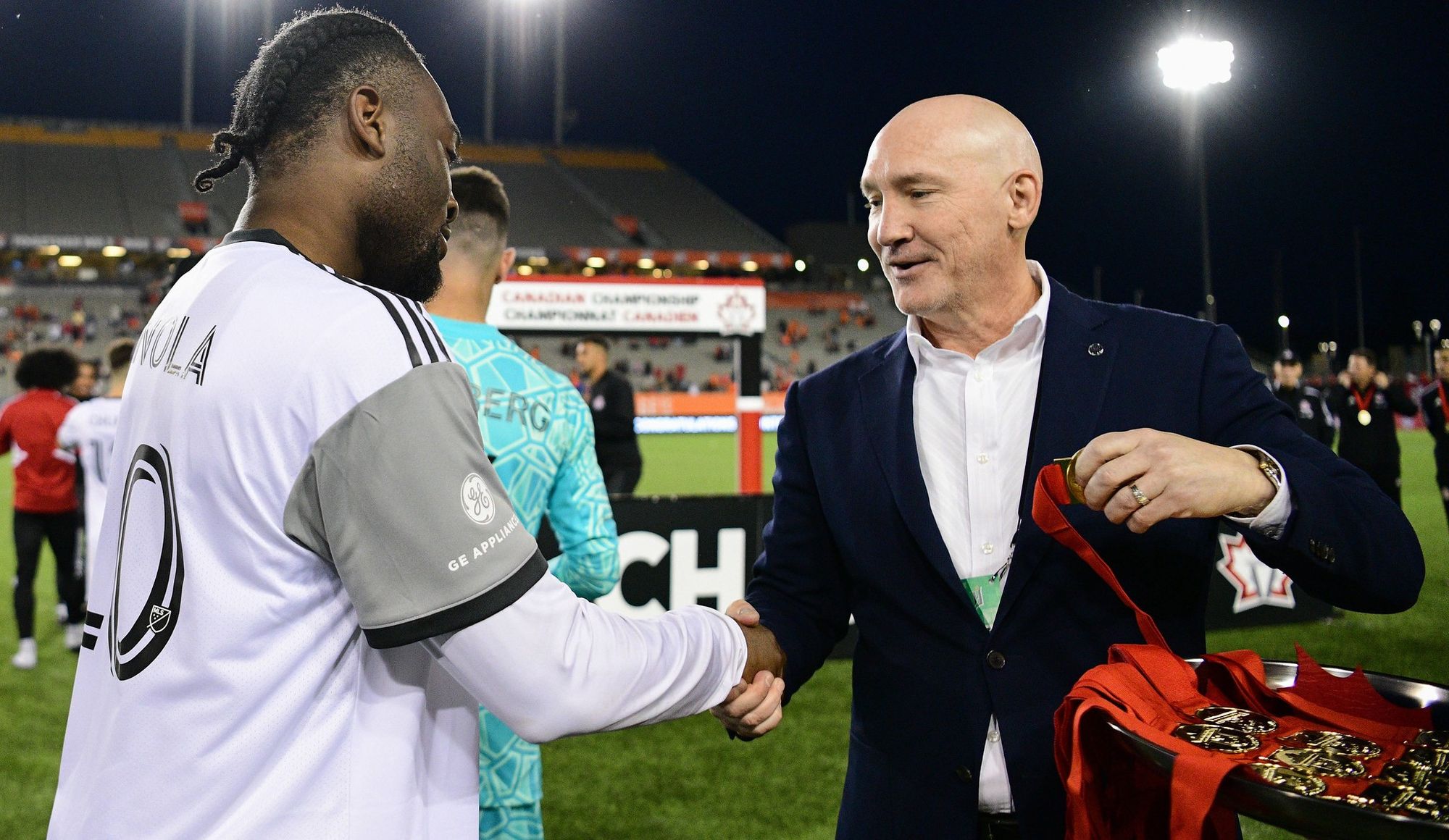 TFC vs. Atlanta on Saturday
Saturday's game at Mercedes-Benz Stadium will be the first meeting between the club since Atlanta earned a 4-2 home win over Toronto on Sept. 10, 2022.
After a fairly uneventful first 45 minutes, the two teams combined for six second-half goals, with Ayo Akinola and Federico Bernardeschi scoring for TFC, who conceded four goals in back-to-back losses.
Lorenzo Insigne didn't travel with the team to Atlanta after missing practice earlier in the week due to "a personal family situation," according to the club. This was the first game that the former Napoli captain missed since making his MLS debut on July 23.
Atlanta centre back Juan José Purata was the man of the match on Saturday, recording a hat trick for the hosts. All three off the Mexican's goals were scored via headers off corner kicks, as he took full advantage of some shoddy set-piece defending by the Reds inside their penalty area.
"I thought we created some moments in the second half, and you know, every time we get back into it, we hurt ourselves with a giveaway that leads to a corner that we don't defend. Disappointing in all those ways," TFC coach Bob Bradley told reporters after the game.
The all-time regular season series between Toronto and Atlanta is tied, with four wins and four draws apiece in 12 meetings. Atlanta is unbeaten in six regular season home games against Toronto, with three wins.
After Saturday's game, these teams will meet again on April 15 at BMO Field.
---
---
Stories to look out for at TFC Republic
Out of work after announcing his retirement in 2012, former Toronto FC shot stopper John Conway began a new chapter of his career when he became the goalkeeper coach for TFC's youth academy. In 2014, he moved up when he was hired by Toronto FC to take over as its goalkeeper coach. It's a position he's held ever since. How has he become the longest-serving member of the coaching staff? What's it been like working under four different TFC head coaches? And what exactly does a goalkeeping coach do? Look for my feature story on Conway in the coming days.
Other stories that will be published later this week include:
My column on the current state of Toronto FC.
I hope to do a feature story on TFC newcomer Brandon Servania.
In-depth pre- and post-game coverage of TFC's road game against Atlanta United.
My weekly TFC random thoughts piece.
A notebook column from TFC practice with all the latest news ahead of Saturday's game.
The latest instalment of our Toronto FC Flashback series.
Another edition of reader mailbag.
And much more!
---
TFC Republic mailbag
TFC Republic will feature a regular reader mailbag column where I answer questions from subscribers about Toronto FC and Canadian soccer in general.
I'll answer the best questions submitted to me by TFC Republic readers, so feel free to drop me an email at johnmolinaro@rogers.com. You can also reach out to me via Twitter and Facebook.
(Top photo courtesy of torontofc.ca)
---
TFC Republic is a paid-subscription website. All of the content at TFC Republic is behind a paywall, and you need to be a subscriber to access it. It costs only $8 for a one-month subscription, or $50 for a full year (prices include 13% GST/HST). What a great deal, eh?  Don't miss out, and order your TFC Republic subscription today!