Q&A
Bill Manning: 'There's so much motivation to build TFC back up again'
In a 1-on-1 interview, Toronto FC's president breaks down a very busy off-season and examines the path forward for the club.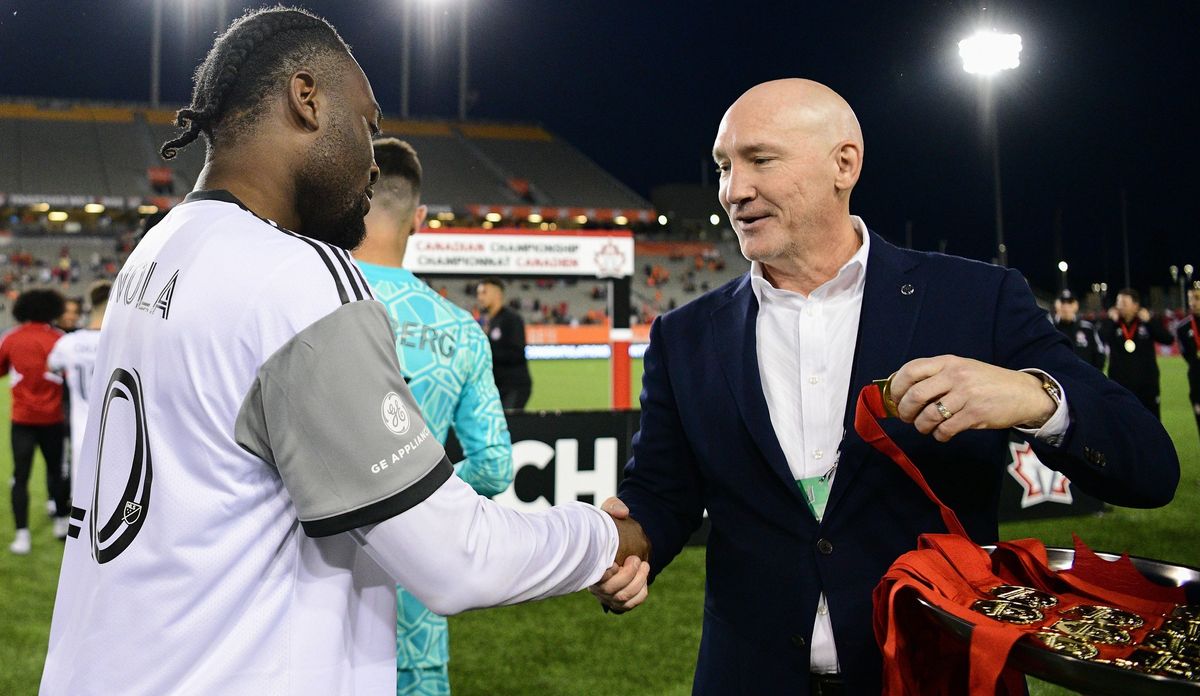 Bill Manning has seen both sides of Toronto FC.
His hiring as club president in 2015 marked the beginning of a remarkable five-year period that saw TFC hoist the MLS Cup (and reach two other finals), finish as runners-up in the Concacaf Champions League, win a Supporters' Shield and three Canadian Championships, and qualify for the playoffs on four occasions. Those have been the highs.
More recently, the team has experienced a series of lows. TFC have fallen on hard times, failing to make the playoffs in back-to-back years for the first time since 2013 and 2014, before Manning first came to town.
What does the 2023 MLS regular season, set to kick off on Saturday, hold in store for Toronto FC after a busy winter that saw coach Bob Bradley bring in a number of reinforcements?
In this one-on-one interview with TFC Republic, Manning discusses the current state of TFC's roster, the situation with the club's unused third Designated Player slot, the decision to rely more on veterans than youngsters, what motivates him after eight years on the job, and much more.
This Q&A has been lightly edited and trimmed for brevity and clarity.
TFC Republic is on a
free trial this week
, so please enjoy this story and many more that will come out from behind the paywall until Sunday, Feb. 26.
You can subscribe to TFC Republic by
CLICKING HERE
, or by clicking on the subscribe button on the home page. A monthly subscription costs just $8, while a yearly subscription is $50 (a savings of 48%).
How would you describe the current state of Toronto FC's roster ahead of Saturday's season opener?
The important thing this off-season was to solidify the defence. I think we've done that with guys who know how to win, guys who have experience in big games, and good character guys. Obviously, Sean [Johnson] and Matt [Hedges] came through free agency. They were our prime targets, especially Sean in terms of having a true No. 1 goalkeeper. Over the last few years Alex [Bono] and Quentin [Westberg] both had exceptional performances but there was always the balancing act over who was No. 1. Now it's clear. Sean is our guy.
Matt is a guy who caught my eye early on in the league, prior to me coming to TFC, as someone who can dominate a game at times. When we looked at the three marquee defenders in free agency this year, when we found there was genuine interest in getting a deal done with him and moving quickly, we pounced on it and went after Matt hard and convinced him to join us.
That solidified two key starting positions, and then through scouting and Bob [Bradley] having a bit of connection to [Sigurd] Rosted, we landed on him as he was coming out of contract. Our scouts put forth Raoul Petretta's name and that there was an opportunity for us because things hadn't really worked out for him in Turkey. He had a strong rise up through Basel and it was an opportunity to bring in a guy in his mid-20s who still has a big future in front of him and an upside and has a lot of European club experience.
Letting in 66 goals last year, you can't win a lot of games that way. I think it was really important to solidify our defence. I look at when we brought in Drew Moor, Steven Beitashour and Clint Irwin in 2016, we solidified that defence for a number of years. So, that's what we were looking to do again this off-season.
Was it difficult to bring in Hedges and Johnson, who were two of the most sought-after free agents, considering TFC's lack of results the last two years?
We had a really good run for five years before that and I think there's recognition of that around the league. I also think by bringing in Bob, a coach with a proven track record of winning, and then the moves we made last summer with Lorenzo [Insigne] and Federico [Bernardeschi], and then Richie [Laryea] and Mark-Anthony [Kaye], both Matt and Sean saw a path forward for this club back to its winning ways. That appealed to both of them. Both of them will be important cogs in any future success we're going to have. Our ambition and the moves we made and with Bob coming in, it showed them that we're looking to be a team who can compete for trophies. We went hard after them, let me tell you. We recruited Matt and Sean hard. So, we're really happy to get them both.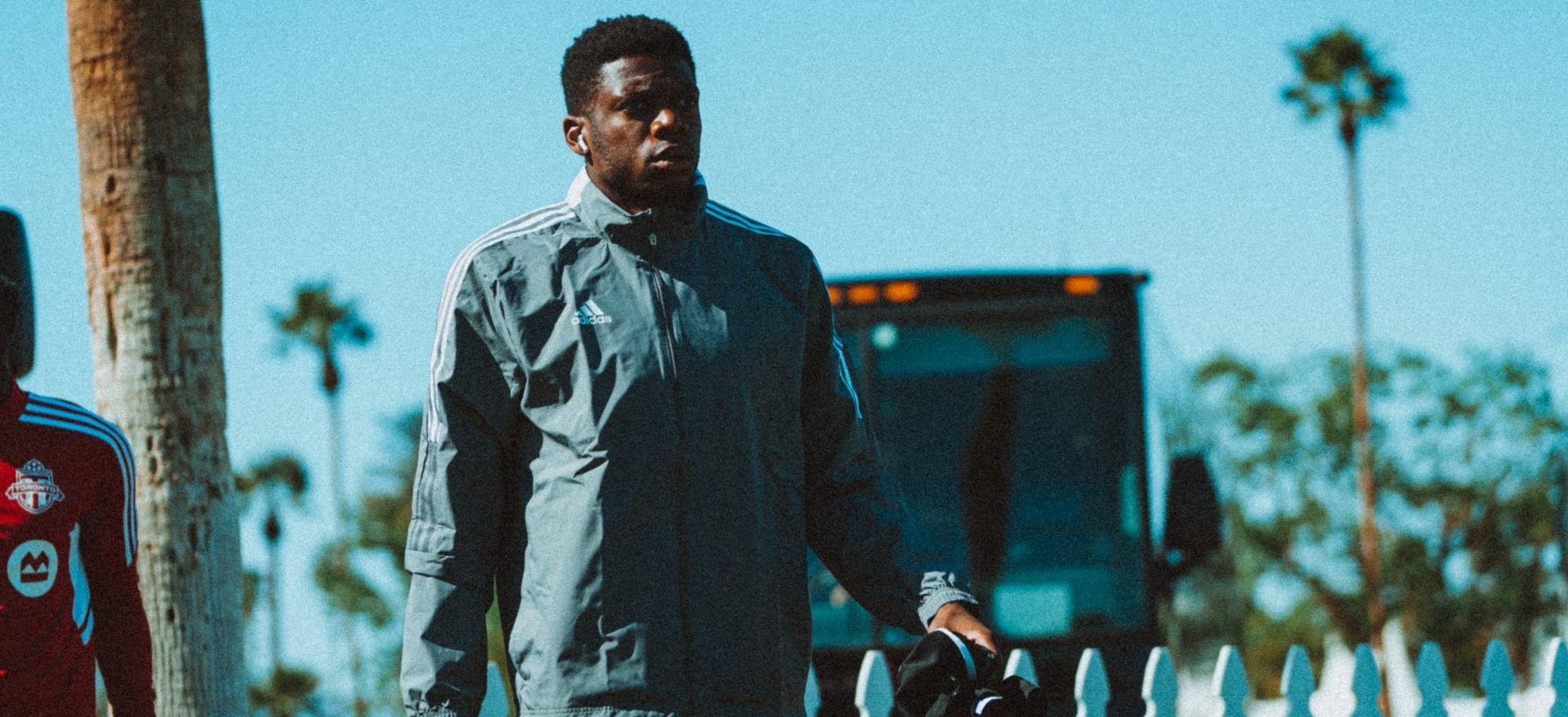 From a quick glance of the roster, it's clear that while the starting lineup looks strong on paper, the team suffers from a lack of depth. Why is that? Could you not have solidified the first 11 and strengthened the bench at the same time this off-season?
In a salary cap league and with a number of guaranteed contacts with players we have right now, it's difficult. We do still have some open roster spots where we can add some players. Our focus was on making sure we could put out the strongest starting lineup we can on a game-to-game basis. Now we're going to have to strengthen the roster further. When you look at your priorities, the priority was to strengthen the starting 11.
When you look at some of our younger players, especially ones who came up through our academy, putting them out on the field where there's eight, nine or 10 veterans around them will be much better than putting them out on the field where they're playing with five or six other young players, which is what we saw for the first half of last year. That was a difficult time; a lot of these young guys took some lumps.
But we do think that there's some talent there and we think some of last year's experience is going to help them. Jahkeele [Marshall-Rutty] before his injury was doing pretty well, and we think he has the opportunity to make a jump. Deandre [Kerr] and Kosi [Thompson] both played a lot of minutes last year. We're looking forward to Ayo [Akinola] rounding back into form coming off of his injury. Putting these young players in a lineup now where, even in a reserved role, they have the experienced players around them, it puts them in a better situation to succeed.
Since last summer, there's been a deliberate shift towards relying more on veterans than youngsters. What's the reasoning behind this?
I think it's been proven over time that teams with experience, teams with players that have been through it and know how to win, at the end of the day, are generally the teams that are hoisting trophies. In our five-year run we were more of an experienced, veteran team of guys who played at high levels, guys who had won in MLS. As we looked at the roster in the off-season, we just didn't have enough frontline strength, and it showed last year. We took some lumps, and our focus was on getting players who could win in MLS. That was really the strategy - to get more players who can help us win games now, and also have a core of players who can grow as we move forward.
Ideally what we want is young players to get minutes and if they're in a position to succeed with more experienced players around them, they can become the next Jonathan Osorio. When I started at TFC, Jonathan was 23 years old. He was not a starter, but he worked his way into being a starter and an integral part of the team. But if you look at who he was surrounded by, he was surrounded by a really good group of players when he was 23, 24 and 25. And then he started to get into the regular starting rotation. Now he's a very valuable player for us. So, I think those opportunities will arise for some of our young guys who can be put into situations to succeed and then eventually become a starter.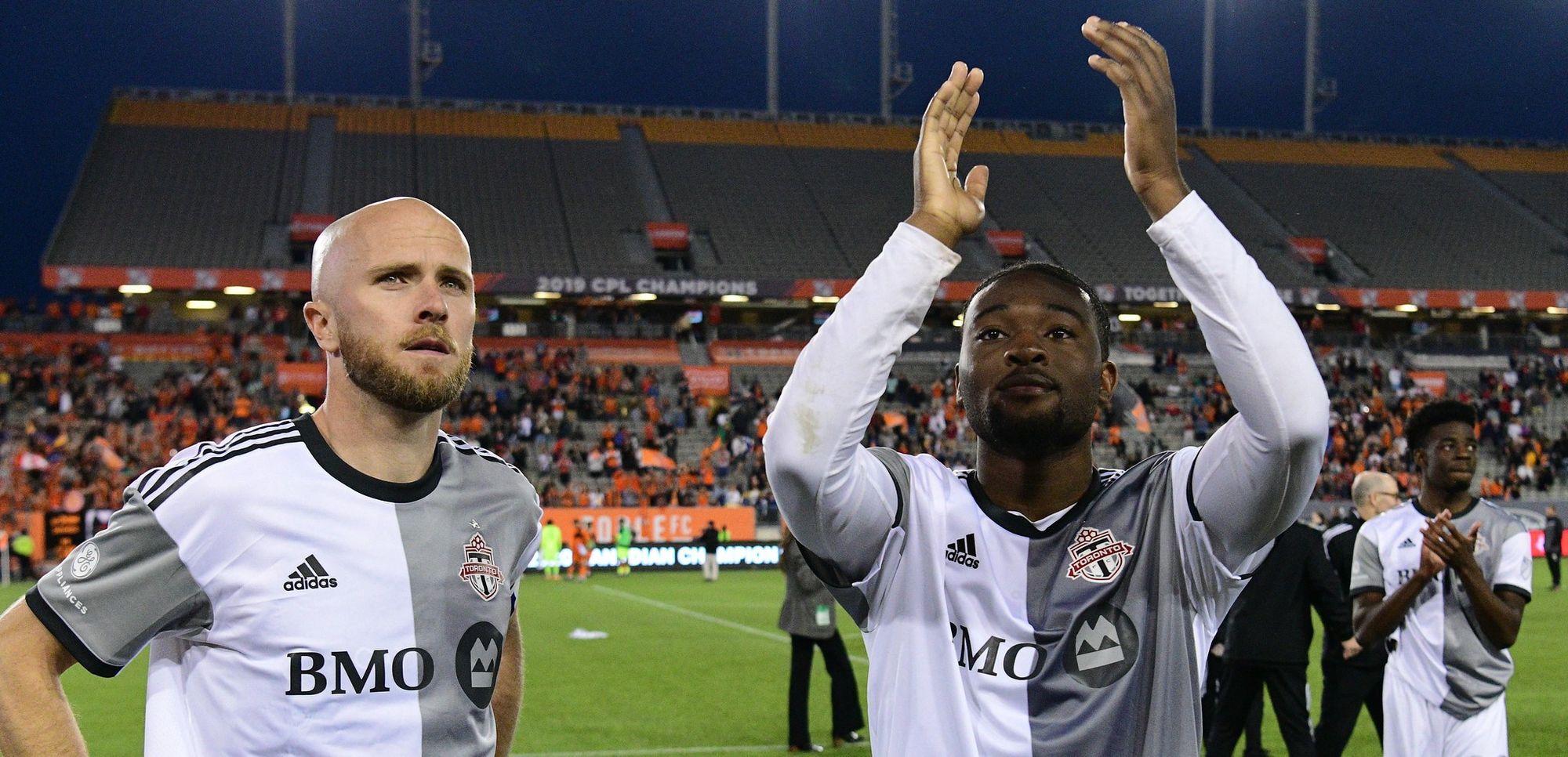 Jayden Nelson had a bit of a breakout campaign in 2022 in which he played in all but three regular season games. Why was it the right time to sell the 20-year-old?
Jayden's natural position is more inclined to be on the wing, and with Lorenzo and Federico we're looking for them to play a lot of minutes and the vast majority of games. Jayden does have some versatility where he can play in the middle, too. But we just saw his role differently than what it was last year when basically he was a starter.
He had some ambitions to play in Europe. I think he could see his role with us was going to be more limited this year, and it's a good opportunity for him. It's an opportunity for him to go to a club [Norway's Rosenborg] that has a history of buying players at low transfer fee and then selling them on a higher transfer fee. So, it's an opportunity for him to expand his career and get minutes at a quality club, and then see where that takes him. I think it's a good win-win situation for us and for the player.
Teams always want to win. But is it especially important for TFC to win this year given what's happened the last two seasons, and with the team losing a bit of its relevance in this market?
We were out of market for a long time due to Covid, and then when we came back the team did not do well. We got a boost in the market in terms of building a buzz when Lorenzo was announced, and then some of the other moves we made last summer gave some hope to our fans that we now have some players that suggest better times are ahead. We didn't finish last year well. We had a nice little bump in the summer when the new guys arrived but didn't finish off the way we were hoping. I think these off-season moves we've made give some real energy to the club. I think with that will come some winning. That's the goal. We've been fortunate that the fanbase has reacted really well for us in terms of season tickets, and the anticipation of a good season. So, I think much brighter days are ahead.
It's been a tough two years, but we did know when we brought in Bob that there was going to be a rebuild. [Nineteen] of the players on the roster have come in since Bob was hired. We had two players from the Ryan Nelson era in Michael Bradley and Jonathan Osorio. From when Greg Vanney was here, we still have Ayo and Jahkeele, and Victor Vazquez and Richie Laryea. From Chris Armas' days, we still have Luke Singh and Jordan Perruzza. Every other player has been signed under Bob. That was the rebuild. Now we have a group that we think can compete and have some trophies in its future.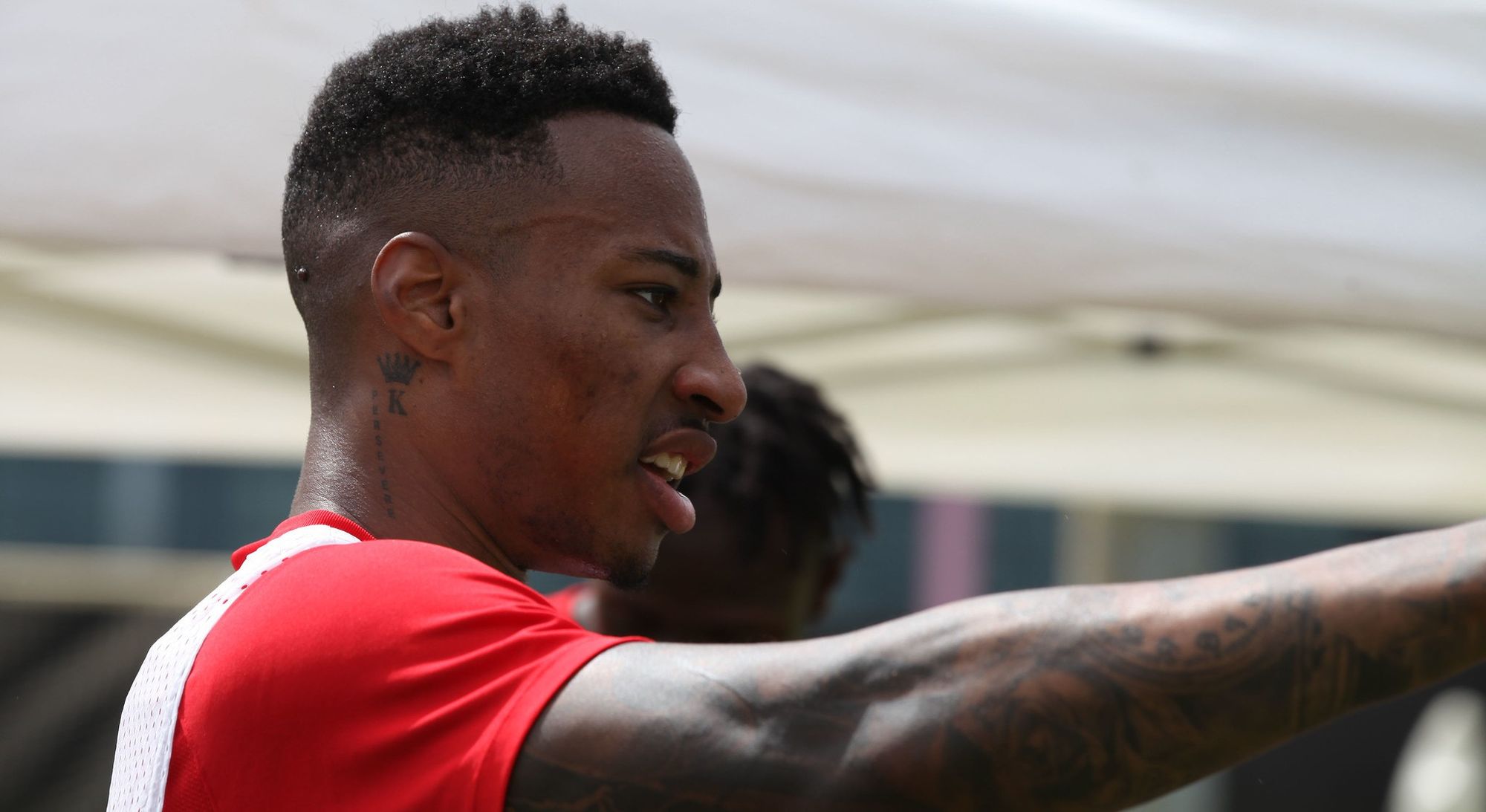 Why are you confident Bob is the right man for the job?
It was important to get someone like Bob. He's a professional, he's a hard worker, he's open in his communication. He has a proven track record and we're seeing it now with some of the moves and players he's brought in. I look at his track record and think there's no reason why it can't continue here.
But now the team has to produce under Bob, no?
Bringing in the players that we brought in wasn't just to be average. [laughs] We specifically went out and made some of these acquisitions to win, and that's Bob's goal. He wants to win. I don't think you'll ever hear from any of us that all of the moves he's made were with the intention of winning.
Where do things stand with filling the third Designated Player slot that's been vacant since last summer?
For us it comes down to managing the salary cap and then the right player that fits the bill. Where we are now is to see how things play out a bit with the roster as it's constructed and then if an opportunity presents itself as we go along here into April and then the summer, then maybe. Maybe that's an opportunity to use that DP slot. The right player hasn't presented himself for the budget we're looking at.
You've said before that the club won't be signing a third DP on the level of Insigne and Bernardeschi. Why is that?
Within [MLSE] we have a budget, and it is by design. It's an annual budget, so it's as simple as managing our annual budget.
What are the chances that Richie Laryea will remain at TFC once his loan dean expires at the end of June?
We love Richie. He plays with an edge, which I love. He's exciting on both sides of the ball. I think he and Federico developed a really good relationship last year. He is such a competitor and he's at the right age. So, we're going to now have some discussions with Nottingham Forest and hopefully figure something out that works for us and works for them and puts some closure to that situation. We think he can be a very important player for this club ahead of the 2026 World Cup, and he could potentially represent TFC at that World Cup.
Michael Bradley is in the final year of his contract. He turns 36 in July. Have there been any talks with him regarding his future at TFC beyond this season?
Michael is someone I have so much respect for just how he goes about his business every single day as a professional and a person. You've been around him long enough to know what I'm talking about. He has so many admirable qualities. I think right now he feels good, he likes the direction that the club has gone in with some of the acquisitions we've made. I think as long as he's healthy and if he's doing well, and if the club is doing well, we'll see what happens. He's a competitor. If the team is successful and he is clearly going to be an important part of whether we're successful or not, we'll have those discussions as we move forward. I'm just happy to let him focus on playing, and then we'll see how all of that plays out.
---
---
In terms of season tickets for this season, what are we talking about?
We're over 22,000. I think we have the opportunity to potentially get maybe over 23,000, which we've never had in our history. Bringing in Lorenzo and Fede last summer, there was a real buzz there, and having some of the Canadian national team guys in our group helped. I think there's a real feeling amongst our fans that we have a group of players now that they can get excited about and can win. I'm really pleased that our fanbase has responded as they have.
When do the renovations to BMO Field for the 2026 World Cup begin to take place?
Likely not until the year before. There's still a lot of planning for how we can enhance the size of the stadium to meet FIFA requirements. There'll be some different modifications to BMO Field. But none of that happens until 2025.
October will mark your eighth anniversary as Toronto FC president. The club has won an MLS Cup, Supporters' Shield and four Canadian Championships during your tenure. Why not walk away and do something else after the success you've had? What drives you to keep going on with TFC?
I'm as motivated as ever. The thing I really love about what I do is every year is a new year. Some years you come out of them as champions, and you want to defend that championship. Then there are years that are down years, and you want to prove yourself all over again. For me right now there's so much motivation to build TFC back up again.
(Top photo courtesy of torontofc.ca)
---
TFC Republic has a comments section! At the very bottom of every story, there is a feature where you can post your comments, so be sure to share your thoughts and views.