Newsletter
TFC Republic Weekly: October 11-17 lookahead
Canada hosts Panama in a crucial World Cup qualifier this week, while Toronto FC returns from the international break with a home game against Atlanta United FC.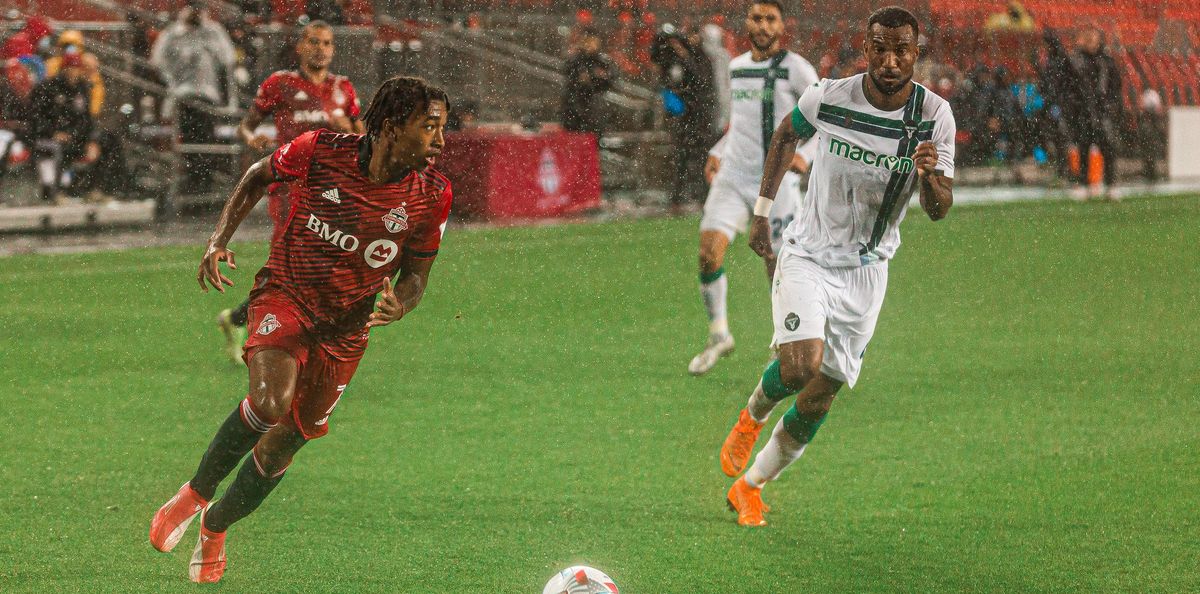 Welcome to the latest edition of TFC Republic Weekly, a free email newsletter that will land in the inbox of both paid subscribers and free members of TFC Republic every Monday.
This newsletter will look at what's in store over the next seven days for Toronto FC, and set up their schedule of games for the week.
You'll also get a glimpse of what to expect at TFC Republic in the coming days.
So, without further ado...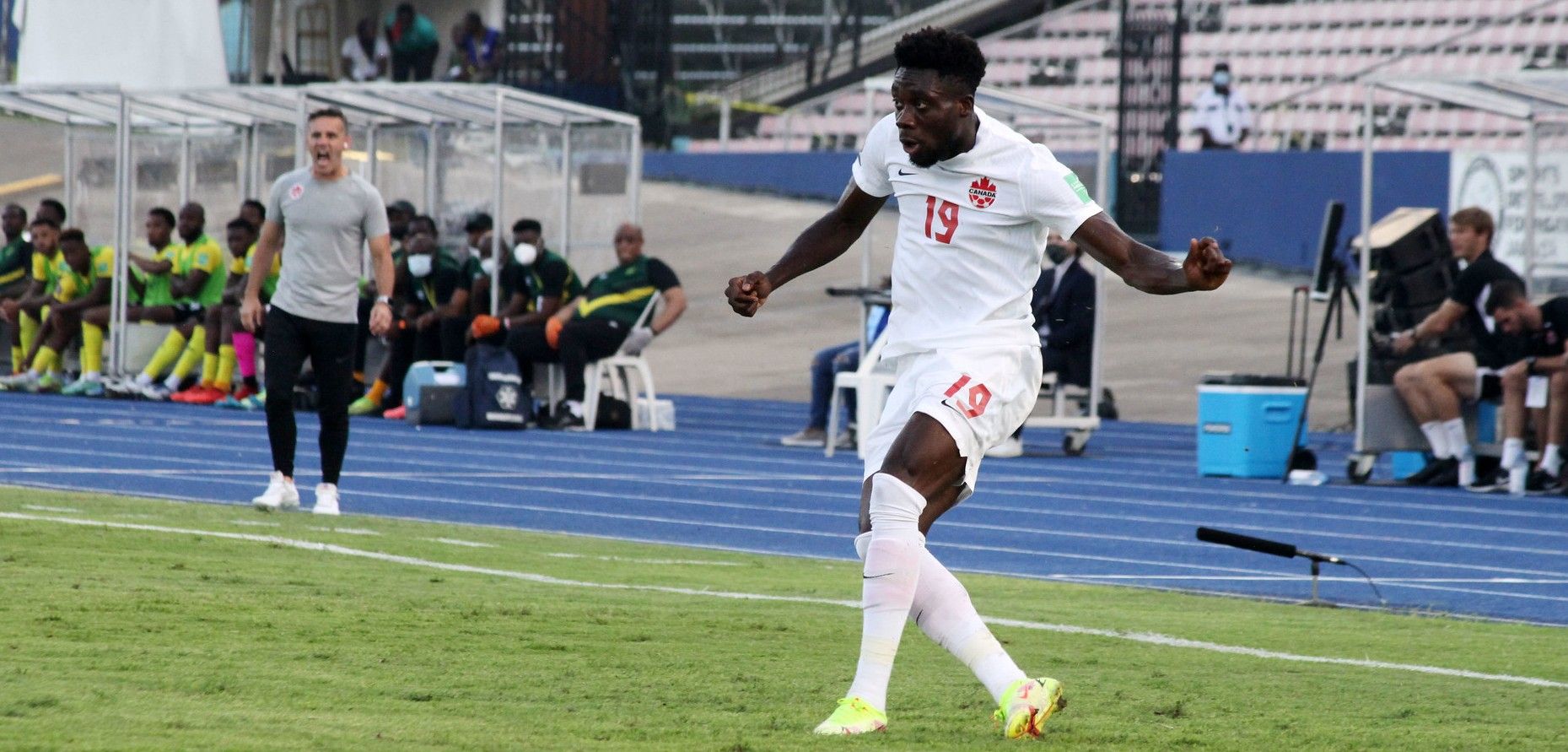 CanMNT vs. Panama on Wednesday
After earning a pair of draws on the road, Canada returns home to host Panama at BMO Field on Wednesday night in its final Concacaf World Cup qualifier of this international window.
Canada followed up its 1-1 draw away to Mexico with a 0-0 stalemate vs. Jamaica on Sunday in Kingston. That result saw the Canadians (1-4-0) drop one spot in the Concacaf qualifying table to fourth, leapfrogged by Panama (2-2-1) who earned a 1-0 home win over the United States on Sunday.
Needless to say, Wednesday's tilt between Canada and Panama is a hugely important contest as the October window closes and we inch closer to the halfway point of the Concacaf qualifying campaign.
These two nations last faced each other in an international friendly on Nov. 18. 2014 when they played to a 0-0 draw at the Estadio Rommel Fernández in Panama City.
Canada leads the all-time series against Panama dating back to 1996 with three wins and six draws in 10 meetings. Its only loss came in 2012 on the road in a World Cup qualifier. Days earlier, Canada earned a 1-0 decision over Panama at BMO Field, which was its last win in the series against the Central Americans.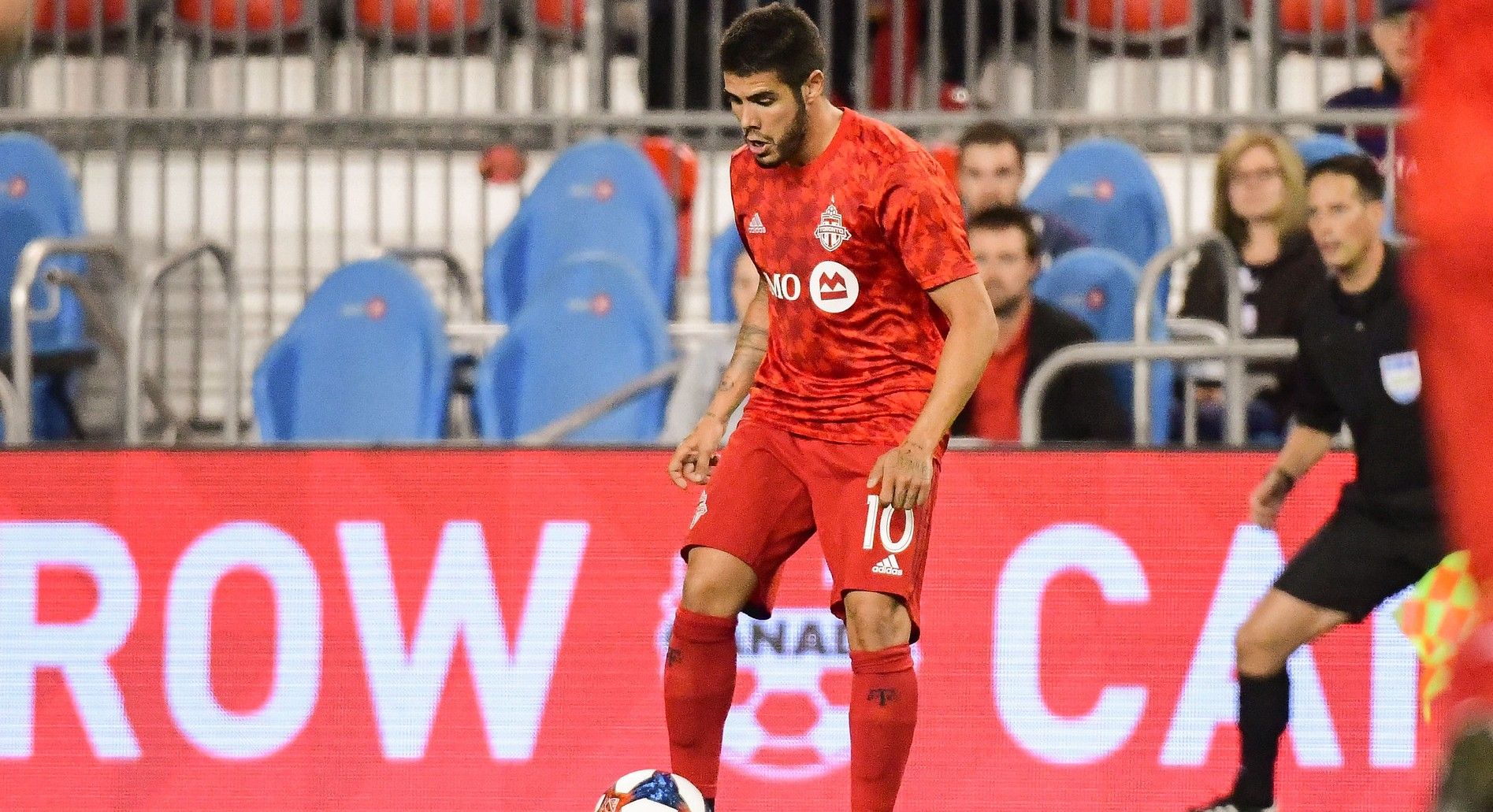 TFC vs. Atlanta on Saturday
After being idle due to the international calendar, TFC returns to MLS action on Saturday when it welcomes Atlanta United FC to BMO Field.
Toronto and Atlanta previously faced off in August, with the Reds suffering a 1-0 loss in Georgia. Ezequiel Barco scored the lone goal of the game to extend TFC's winless run to five consecutive matches (with three losses and back-to-back defeats).
Like Toronto, Atlanta has been off due to the international break. It suffered a 2-1 road loss to CF Montreal on Oct. 2 in its previous outing.
With a 10-9-9 record, Atlanta sits in eighth place in the Eastern Conference with 39 points - just one spot and a single point behind Montreal, who holds down the seventh and final playoff berth in the East. So, Saturday's game is vitally important for them and their playoff hopes, while Toronto (6-15-7) has a chance to leapfrog the Chicago Fire in the conference table.
Toronto leads the all-time series against Atlanta with three wins and three draws in eight contests.
This is the second of three meetings this regular season between TFC and Atlanta. They'll meet again on Oct. 31 at Mercedes-Benz Stadium.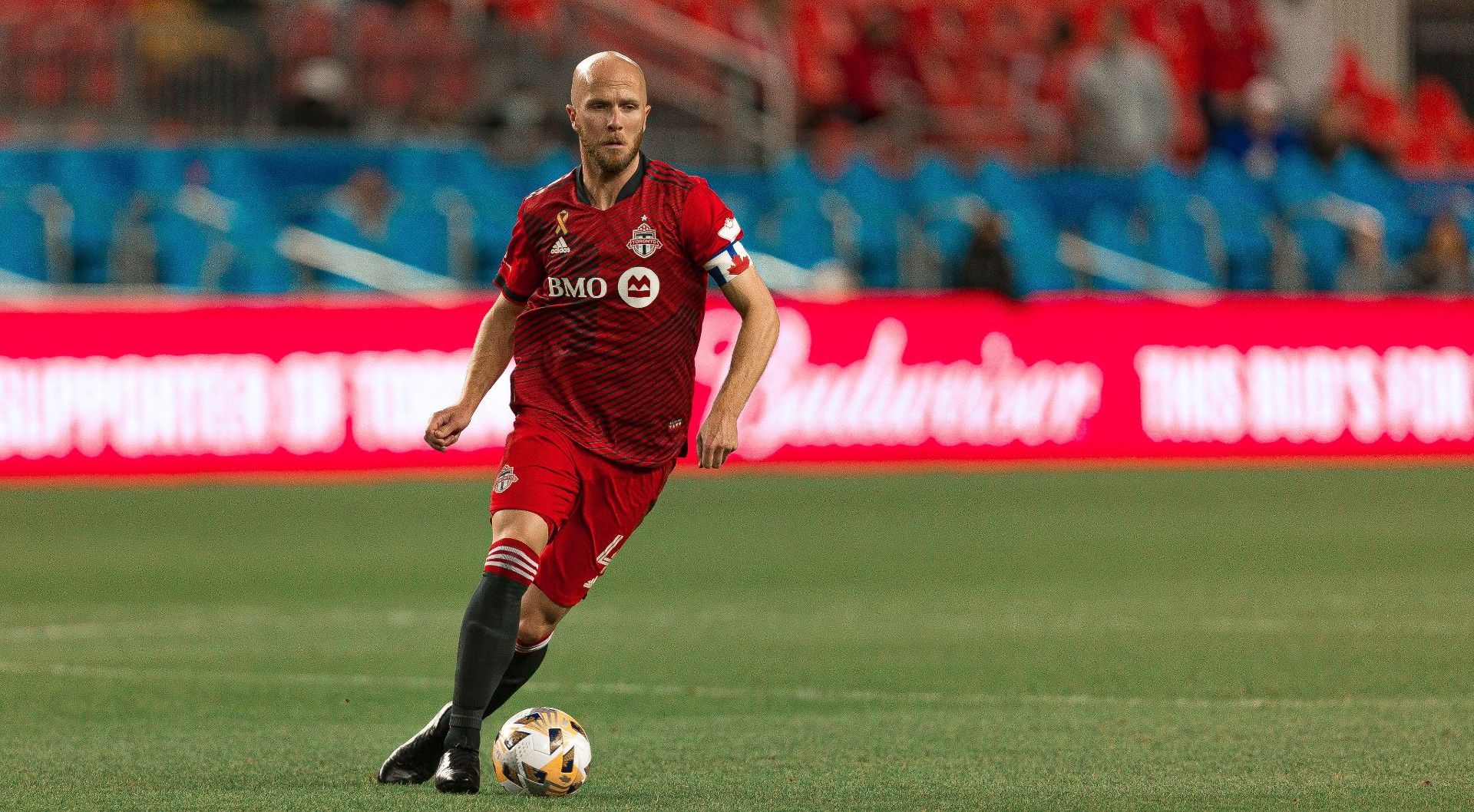 Marshall-Rutty feted by The Guardian
In case you missed it last week, Toronto FC winger Jahkeele Marshall-Rutty was named to The Guardian's Next Generation list, which honours the world's 60 best players born in 2004.
Marshall-Rutty, a 17-year-old native of Brampton, Ont., was teased in the article as "the next Alphonso Davies," and it noted that "his crosses are exceptionally accurate and he can also turn inside and set up the forwards."
Marshall-Rutty became the youngest player to sign a first-team contract with Toronto FC at age 15 in January, 2020 after cutting his teeth with TFC 2. He made his MLS debut at age 16 on Oct. 24 of last year, becoming the youngest player to ever play for the team.
Marshall-Rutty has seen limited first-team minutes in 2021, racking up just 85 minutes over five appearances, all of them off the bench. As I wrote last week, it's time for the Reds to give the youngster a regular run out for the remainder of the MLS regular season so he can continue in his development.
The Guardian, which is one of the leading newspapers in England, started publishing its "Next Generation List" in 2015. Davies cracked the list in 2017.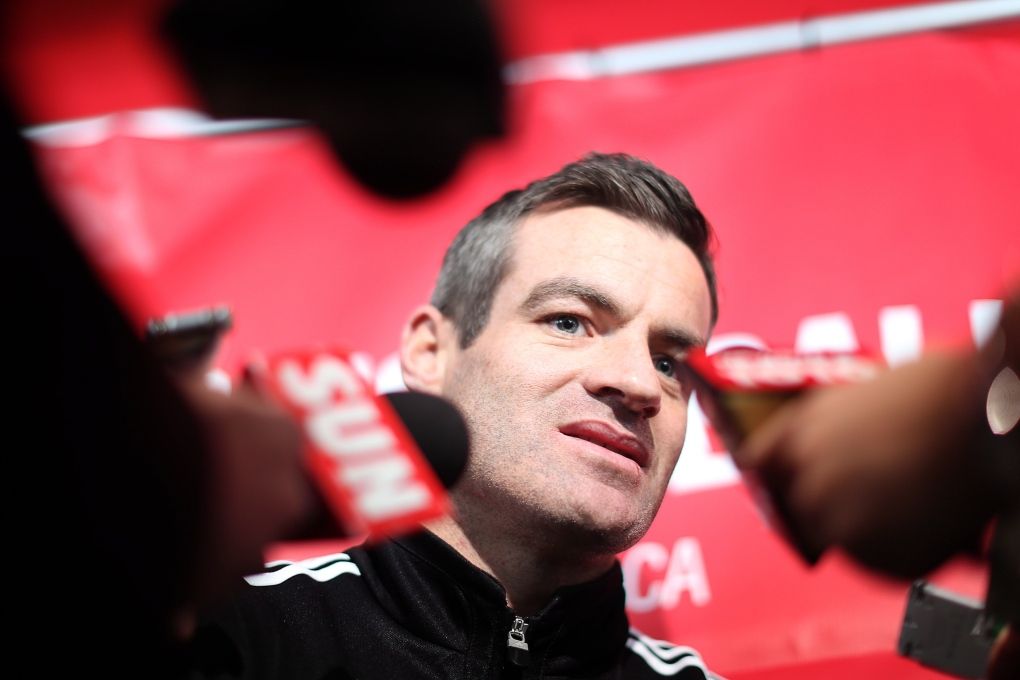 Peter Galindo: TFC Republic's new contributor
Over the weekend, TFC Republic's editorial team doubled with the addition of Peter Galindo.
For those of you who don't know, Peter is a Canadian soccer writer of some repute who covers the sport for Sportsnet.ca and the MLS website. He is also the co-host of the popular Northern Fútbol Podcast, which analyzes all things Canadian soccer from the national teams to the domestic game.
Peter has agreed to be a regular contributor for TFC Republic, and will focus his articles on tactical breakdowns of Toronto FC, and both the Canadian men's and women's team. You can read his debut column here.
---
---
Stories to look out for at TFC Republic
Julian de Guzman saw a lot during his days with the Canadian men's national team.
The cultured midfielder made his debut for the Reds in 2009 and went on to earn a record 89 caps and score four goals before retiring from the game in 2016, establishing himself as one of the best players in the history of the men's program.
I'll be catching up with de Guzman this week to talk about his memories of playing for Canada, as well as his thoughts on the current national team.
Other stories that will be published later this week include:
In-depth pre- and post-game coverage of the Canadian men's team's match vs. Panama on Wednesday.
In-depth pre- and post-game coverage of Toronto's match vs. Atlanta United FC on Saturday
Peter Galindo will have a feature looking at Jonathan David's form with Canada and why he hasn't been as prolific in this window compared to Lille.
The ninth part of a special video blog series looking back at every TFC coach. This week, my memories of Greg Vanney.
Another edition of the Reader Mailbag.
There's a good chance that the Canadian women's team roster for this month's pair of friendlies against New Zealand will be a released this week. If it is, I'll have a in-depth report on Bev Priestman's squad selection.
---
TFC Republic mailbag
TFC Republic will feature a regular reader mailbag column where I answer questions from subscribers about Toronto FC and Canadian soccer in general.
I'll answer the best questions submitted to me by TFC Republic readers, so feel free to drop me an email at johnmolinaro@rogers.com. You can also reach out to me via Twitter and Facebook.
NOTE: For readers who have signed up for this free weekly newsletter but haven't yet subscribed to TFC Republic, just a reminder you have to purchase a subscription in order to read all of the great content behind the paywall. TFC Republic has very reasonable rates at $8 a month and $50 a year - just click on the subscribe button on the home page.
(Top photo courtesy of torontofc.ca)
---
The TFC Republic newsletter comes out every Monday, and will be emailed to both paid and free members. All other content at TFC Republic is behind the paywall, and you'll need to be a subscriber to access it. It costs only $8 for a one-month subscription, or $50 for a full year (prices include 13% GST/HST). What a great deal, eh?  Don't miss out, and order your TFC Republic subscription today!